Unsurprisingly, vacation has gotten in the way of posting my remix challenges on a daily basis – what a happy problem to have! As part of the Summer 10×10 remix (hosted by UnFancy and Style Bee), I'm attempting to post what I've been wearing each day as I live out of my suitcase on back-to-back family reunions.
What's a 10×10 remix? 10 pieces of clothing, 10 outfits, 10 days. What you count as an item is up to you (I'm not counting shoes, workout gear, outerwear) since the point isn't following strict rules – it's using limitations to spark creativity. 
Day 2: On the Farm 
We headed straight over to the family farm and explored all our favorite spots. My preschooler was enthralled with this gravel pile – exciting!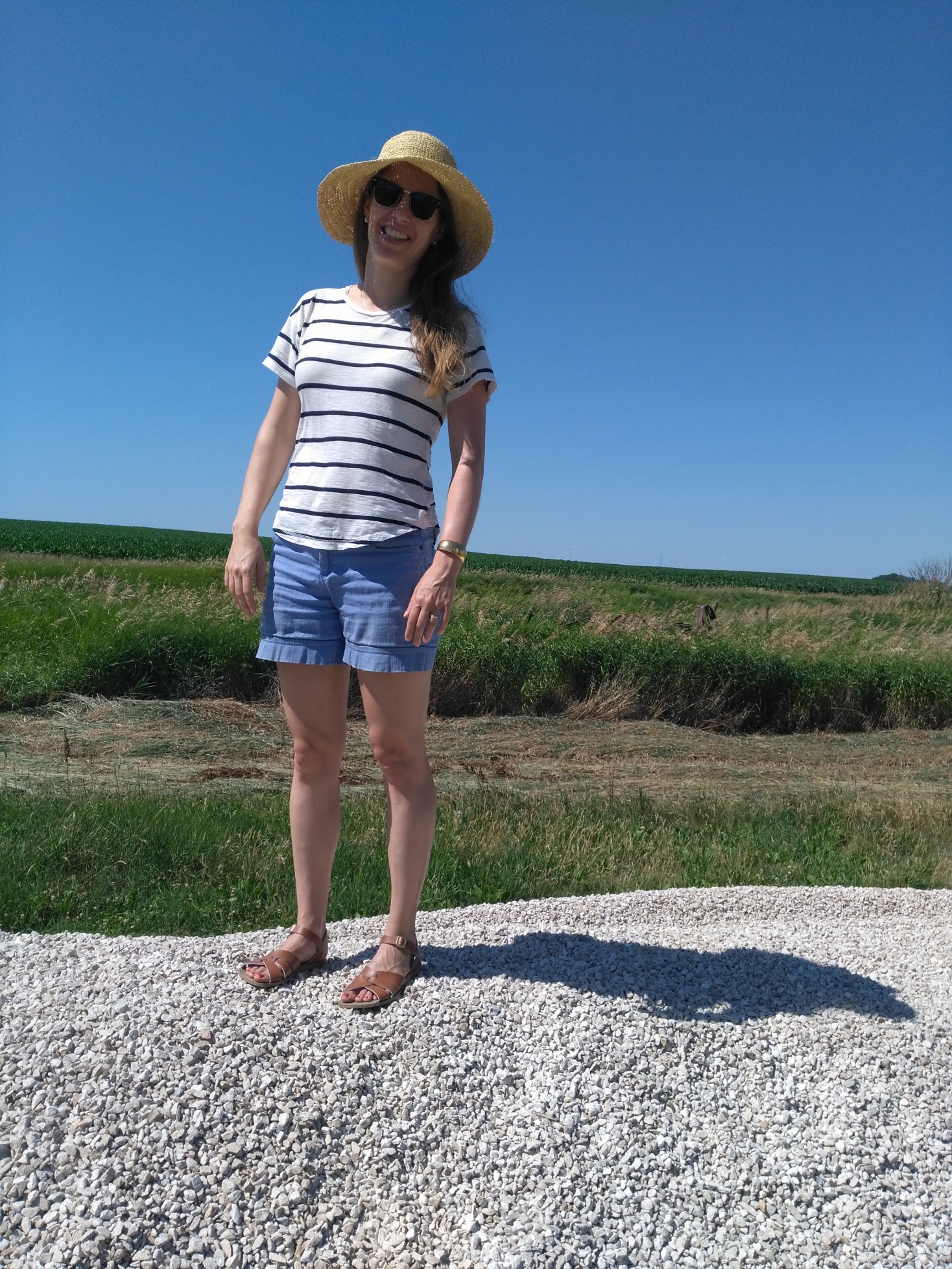 Beautiful prairie and cornfields in the background.


Shirt: Madewell – thrifted
Shorts: Bill Blass – thrifted
Hat: unlabled – thrifted
Sandals: Saltwater – retail
Sunglasses: Ray-Ban – retail
Grain bins make a great background for your striped shirts: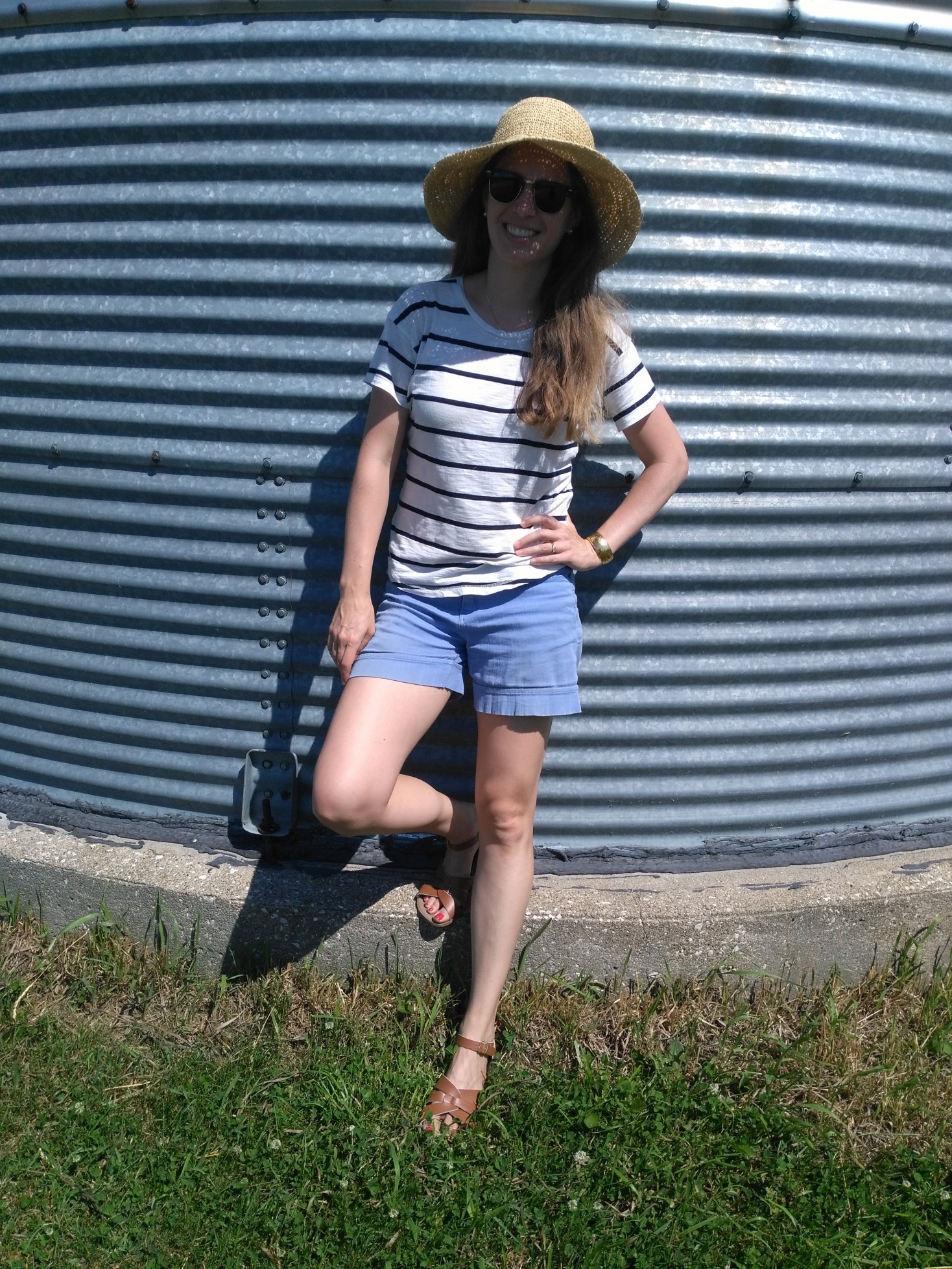 I have great memories of climbing those grain bins to a small platform near the top to watch sunsets.  In my biased opinion, Iowa sunsets are the best in the world.
Day 3: Color Run 5K & Family Reunion
I started off the day with a 5K through town – so much fun!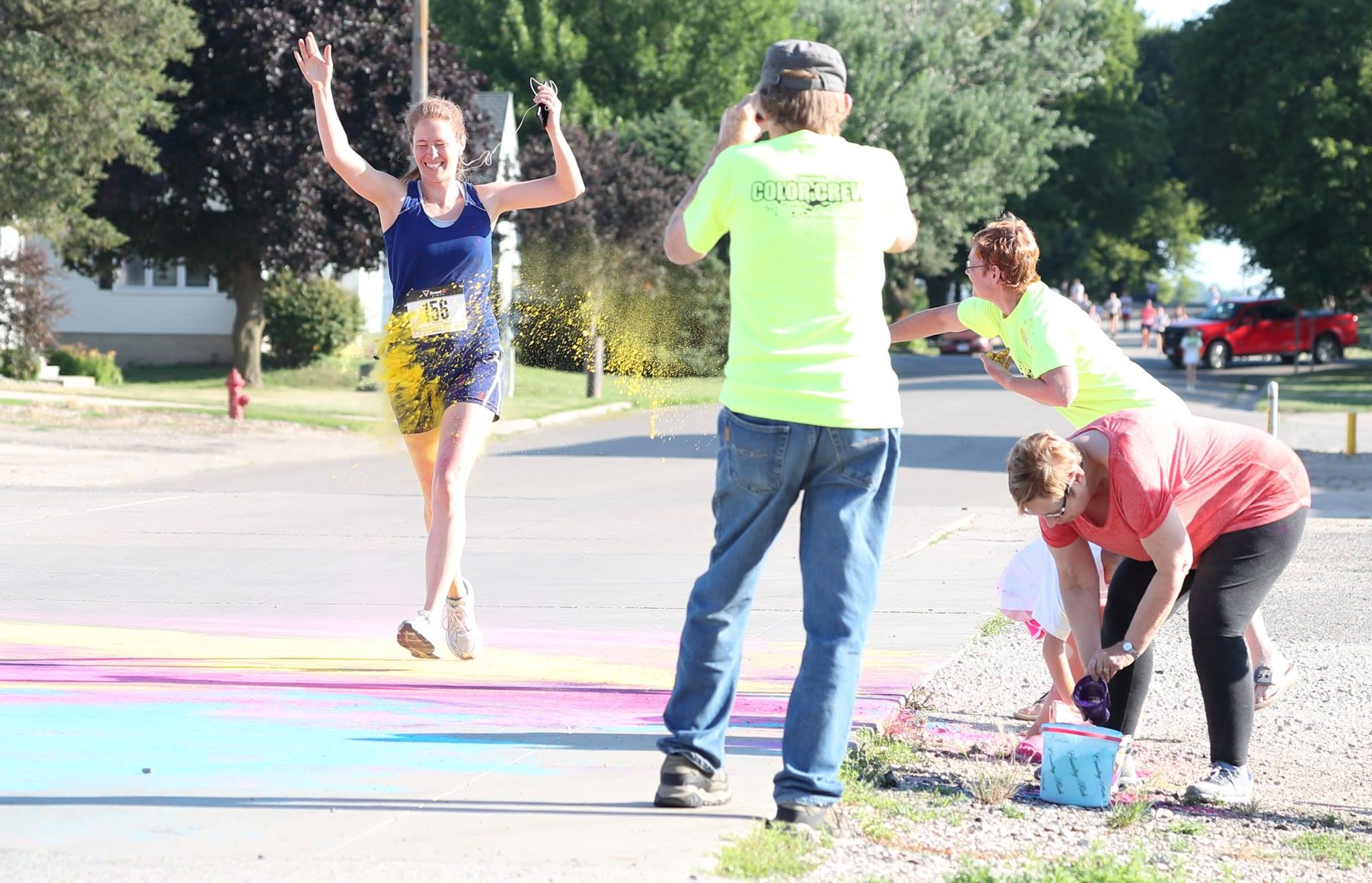 It was the first color run I've done and I got some interesting looks showing up at the town pancake breakfast covered in festive accoutrement:
Tank & shorts: Champion – thrifted
Running shoes: Champion – retail. Running shoes don't have to be expensive to work well!
After a parade, I went home to shower and then we headed back to the farm for a family reunion. Aren't my relatives good looking?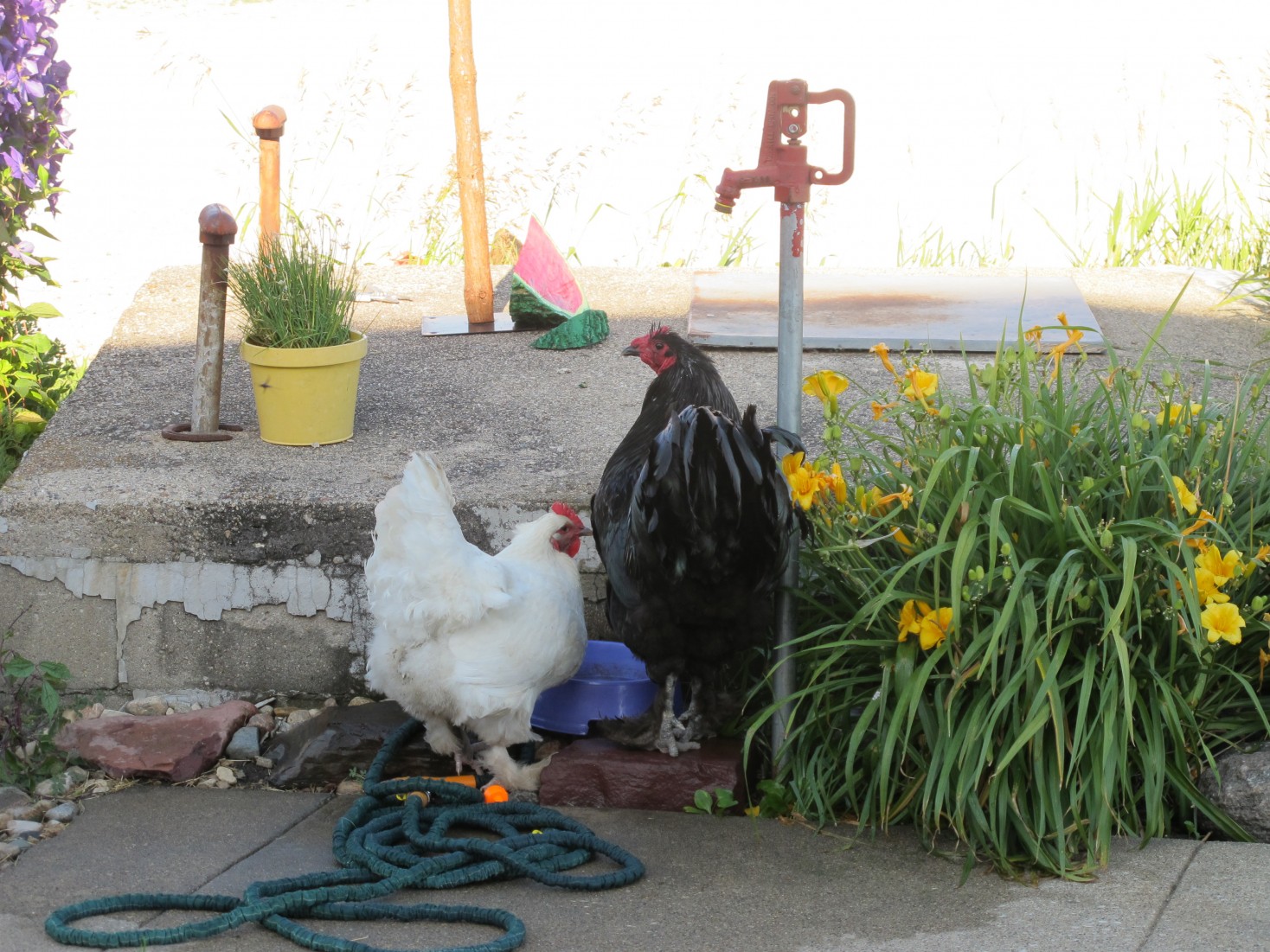 I only got family pics, no outfit pics, so pardon the cropping out of family members:

Shirt: Madewell – thrifted
Shorts: Bebe – thrifted
Sandals, cuff, hat, sunglasses (not pictured) – same as above
On the farm no one cares if you wear the same shirt two days in a row, so I happily reused the shirt from Day 2. The beauty of a capsule/travel wardrobe that all works together is that you can swap out one component and end up with an entirely different look.  (And it helps that the pheasant hunting lodge where we stayed had laundry!)
See ya tomorrow!