So as soon as I published my thrifted fall/winter maternity capsule wardrobe, the universe delivered a boatload of secondhand maternity clothes from a very lovely and generous parishioner (thanks, N!!). I laughed at the irony of having just publicly declared I didn't plan to add any more clothes to my closet and then gleefully dug through two bags' worth of maternity clothes. It was awesome.
Here are the pieces I kept (and with N's blessing donated the rest):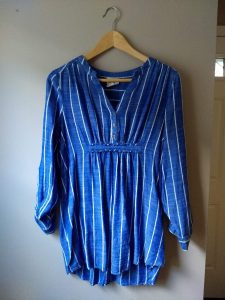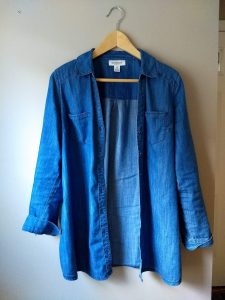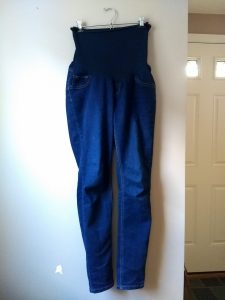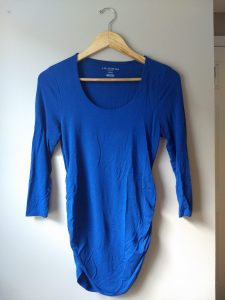 LED; Motherhood; Jessica Simpson; A Pea in the Pod; A Pea in the Pod
(The striped tee is relegated to weekend wear as it is quite pill-y. PS I guess I like blue and stripes?)
Plus these black pieces for Black Fridays: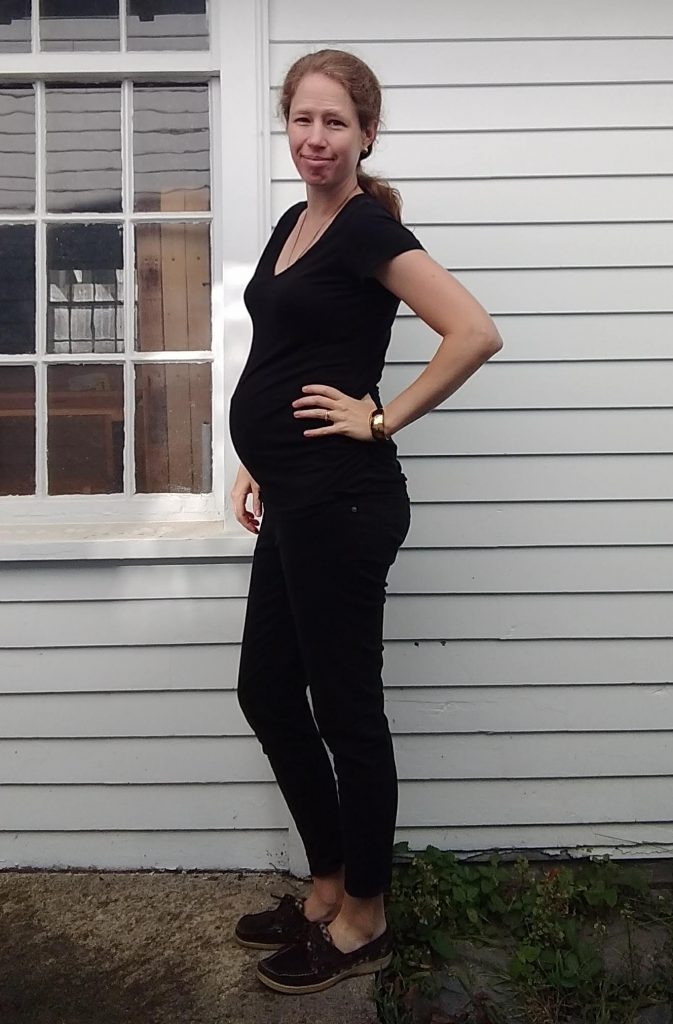 In the meantime, I nixed these pieces from the original capsule as too tight, not interested, and too big, respectively…
…tucked this one that no longer fits away for non-pregnant wear next spring…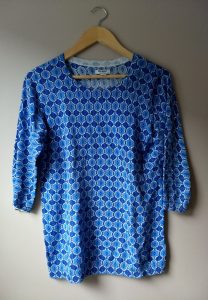 …and demoted these to weekend wear:
The jeans are a good casual fit but the band won't stop folding double in a way that squishes my belly; plus I'm preferring the slimmer legs of my other 2 maternity pants. I LOVE the color and cut of the sweatshirt, but it has a couple stains on it (I think both are my fault, boo) and some pilling that take it out of office-appropriate rotation.
I also added a super snuggly secondhand winter maternity coat, which I'll post about next week.
If you don't count the Black Friday pieces, I clock in with the same number of work-appropriate capsule pieces, so I'm calling it a win. :)
PS Here is a great post from Adina J at Blue Collar Red Lipstick featuring $5,000 worth of clothes thrifted for $65 PLUS great tips on thrifting on the regular. Enjoy!