In Part 1 we pregamed; in Part 2 we went thrifting. Today Part 3 is all about inspiration to get those style juices flowing. These women are the experts I mentioned back in Part 1 – some in thrifting, some in retail, but all in style. (May I note for all you spring chickens out there: I regularly read several of these and the style inspiration therein is in no way limited by age – so click through and read what speaks to you!) Scroll down to share your favorites, that we all may benefit.
Thrift blogs
These first three are all Canadians who know (and link to) each other.  Please help me expand and diversify my list of thrift blogs by older women!
Suzanne Carillo

Fellow Atlantan Rhoda has a regular feature on her Southern Hospitality blog about stylish finds for those over 50 which often features thrifted pieces:

On Instagram, Darlene Fadem of Las Vegas:

Handmade:
A Colourful Canvas


Non-thrift Style blogs
Note: there's a lot of emphasis on blogs like Ari Seth Cohen's Advanced Style, Saramaijewels (Instagram), or Judith Boyd's Style Crone where the looks are fabulously larger than life. I dig those looks both for their sheer boldness and the styles themselves, but if you're reading my blog chances are you're not going to wear opera gloves or turbans in your daily looks. (Correct me if I'm wrong!) So in this list I tried to aim for women who had more relatable, down-to-earth style.

Senior Style Bible (blogger Dorrie Jacobson is an 80-year-old retired Playboy bunny and her style is ON FIRE – although lately she posts more regularly on Instagram)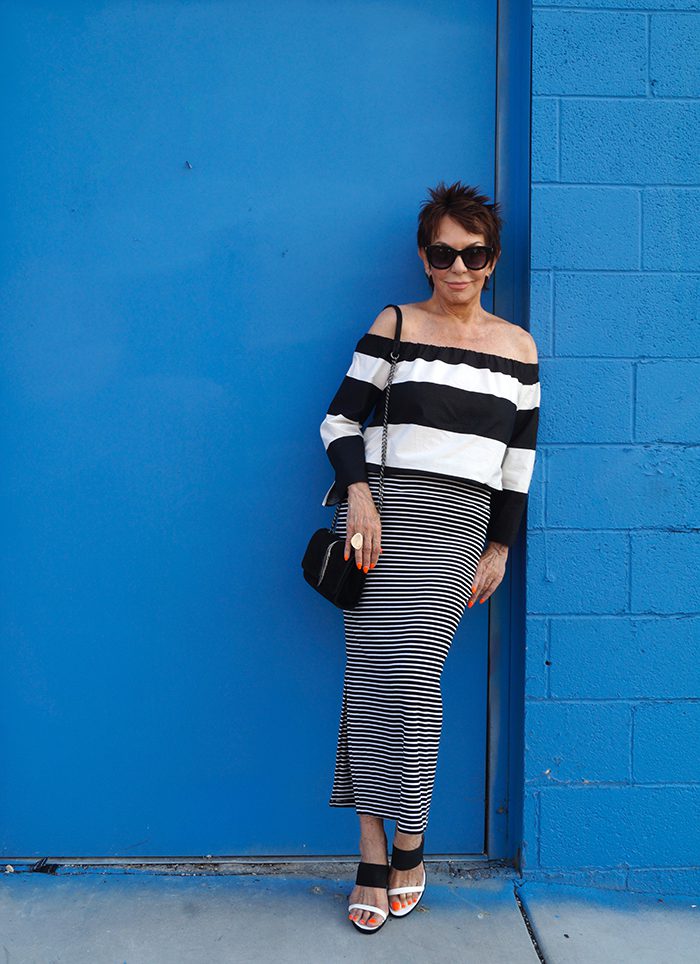 Fashion on the 4th Floor

Privilege

The Sequinist
Petite Style Studio

That's Not My Age

Accidental Icon

High Heels in the Wilderness

Last but not least, an edit – I'm adding on a blog that isn't focused on the author's personal style, but IS geared toward this audience and teaches you how to pair colors and silhouettes to create a wardrobe of stylish things that work together (which is, after all, my own wardrobe goal!):
The Vivienne Files

Thanks Jill B. for catching this oversight!
What are your favorite style/thrift blogs written by/for older women?  Scroll down to comment!