I'm doing the 10×10 spring remix hosted by Un-Fancy and StyleBee. All this work week and next, I'll be using 10 pieces of clothing to create 10 different outfits, using self-imposed limitations to spark some creativity. All the details – and all the clothes – here.
Day 2: white H&M shift dress paired with the same dress coat (Tahari by Arthur S. Levine) as yesterday, Clarks sandals (retail), and a little added interest with a leopard print belt by J. Crew and my new (to me) cuff bracelet (Monet):
This dress. I love the length, the neckline is new (to me) and fresh, and the sleeves aren't so cap they feel like afterthoughts: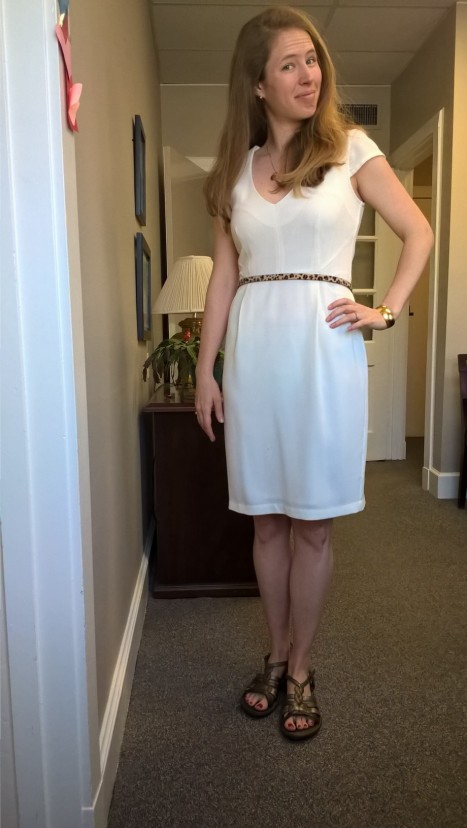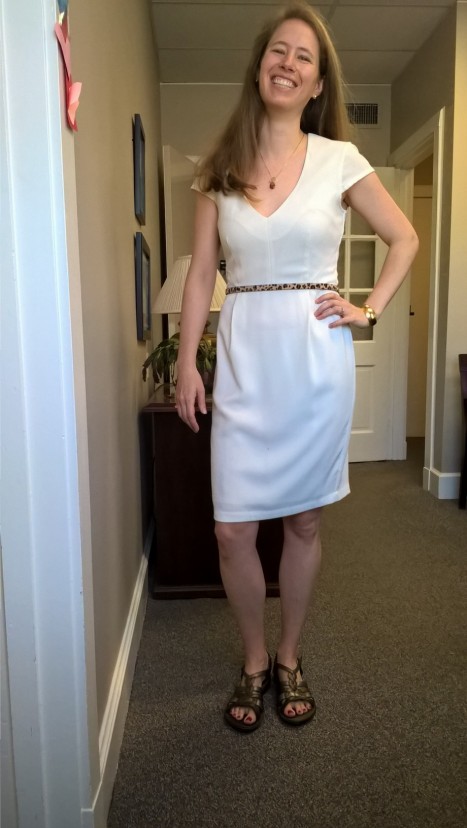 It has interesting structural details – 2 subtle pleats up front, diamond-shaped bias seams on the side (I'm making up these terms as I go along), and a strange, Jessica Rabbit-reminiscent lining showing through at the bust :

Styling note: I turned the belt around because the weight of the metal buckle was pulling down in the front and keeping it from lining up with the very obvious waist seam. Ta-da: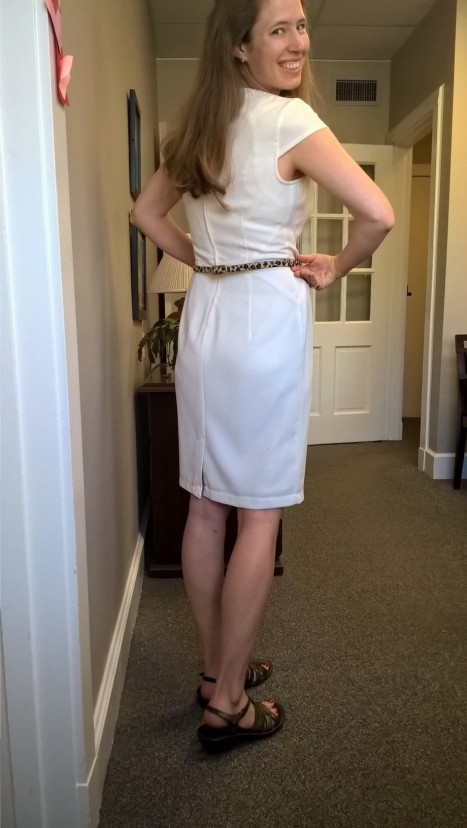 It's hidden when I wear the coat but makes for an unexpected detail even when not hidden: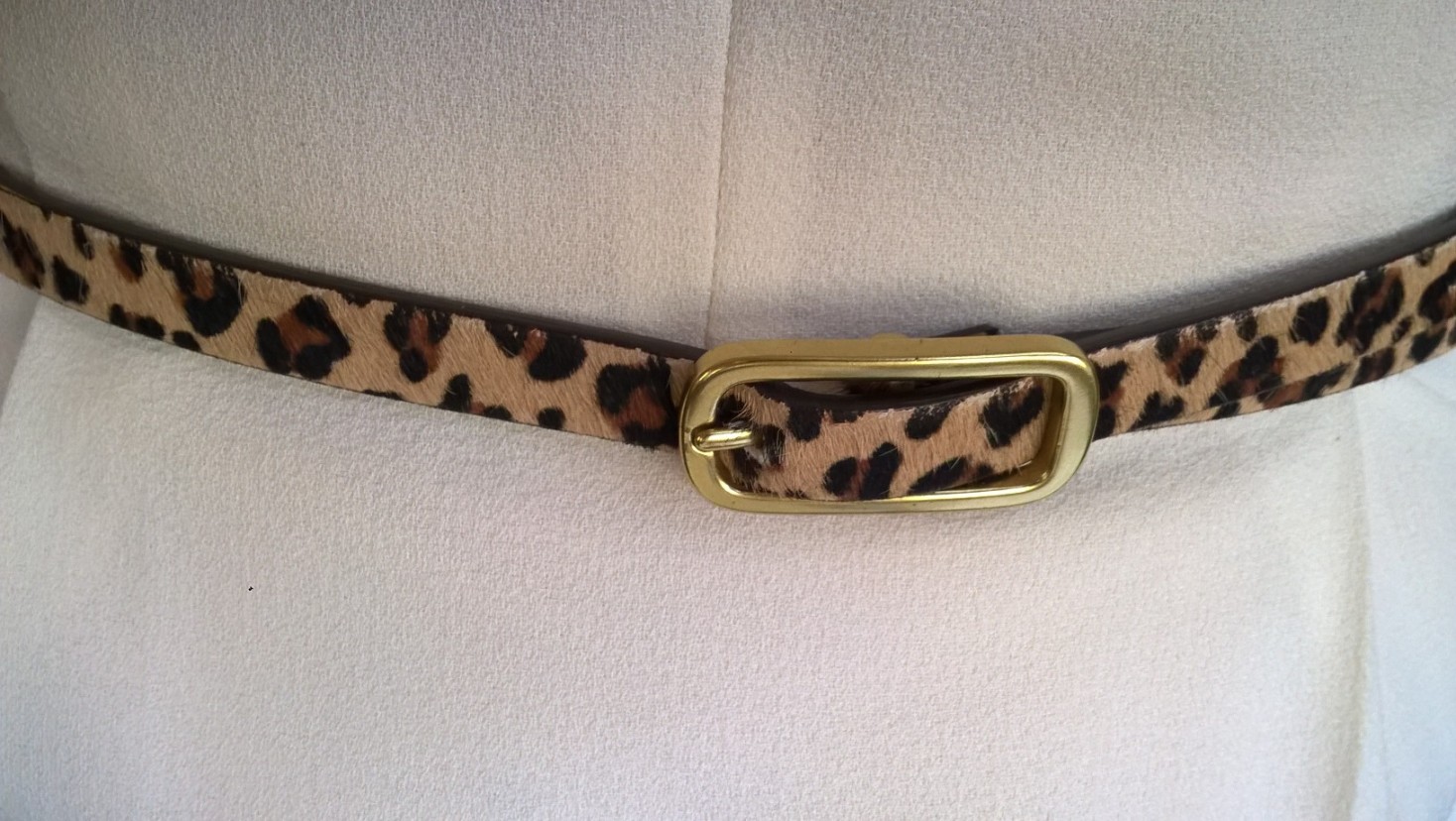 This outfit is my sweet spot – a classic sheath dress with something a little funky to keep it from being boring. The coat is, again, super elegant and I dig that it's not the exact same length as the dress, which keeps the pairing from looking too matchy-matchy or cutting me off at the knees.
Though I'm still not sure how I feel overall about this dress (that weird lining!), I'm excited to style it a different way next week to get a better feel for  whether it's a keeper – which is, after all, why it's in my 10×10.
What's your Day 2 look like? What do you think of this look? Scroll down to comment!