Thrifters, December is upon us, and you know what that means: time to thrift yourself a Christmas sweater (or two!).
Some will want an ugly-ish Christmas sweater, or at least a tacky one: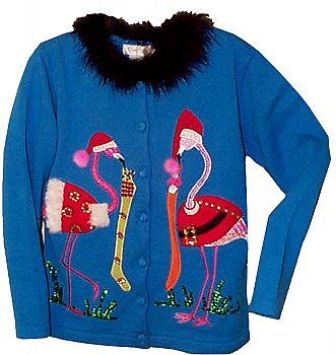 Shut up and take my money.
Others will want something festive but still in relatively good/cute taste.  I went thrifting for an ugly Christmas sweater party one year and came home with this sweater vest, which really wasn't ugly enough to disqualify it from wearing it to staff holiday parties: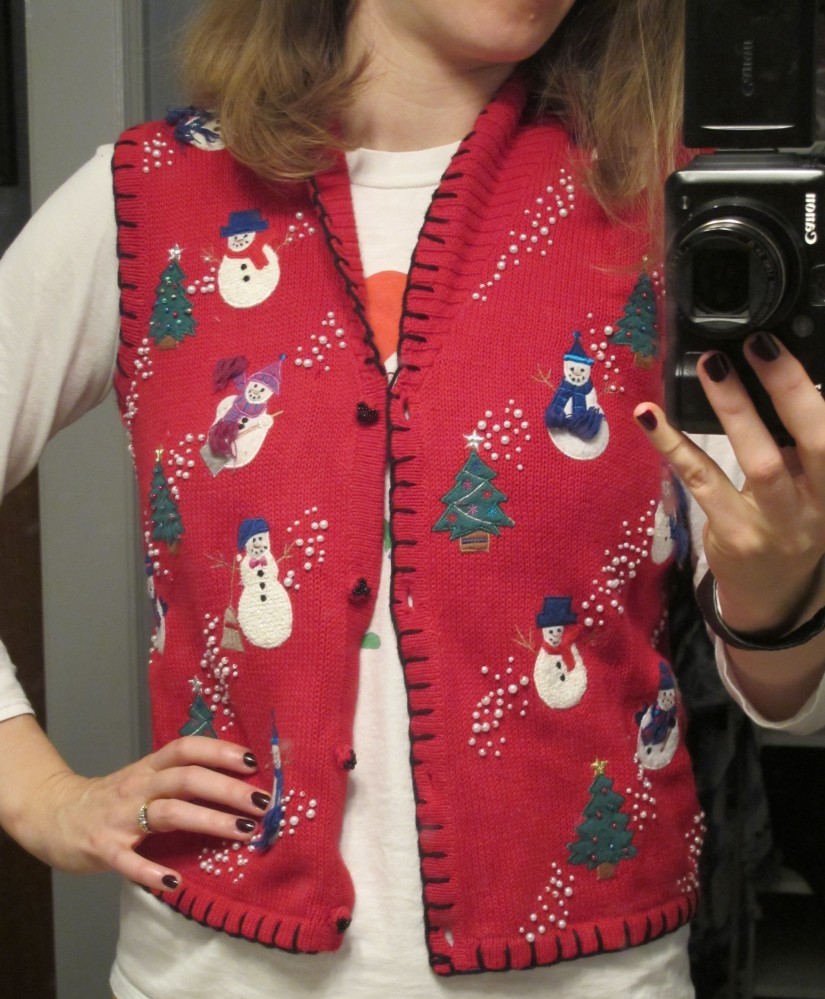 Look at that sassy little snowman on the back.  And the fake snow—it kills me!
And so it has graced my wardrobe ever since.
Get amongst it, thrifters!  And don't forget to look for Hanukkah, Kwanzaa, and Christmas decor (particularly fake trees) while you're at it.  Thrift stores are FULL of this stuff.
What's your take?  Would you attempt to thrift classy holiday wear, or only look for over-the-top fugliness (ahem…that's festive + ugliness)?  Scroll down to share, particularly if you have pictures!