As part of the Summer 10×10 remix (hosted by UnFancy and Style Bee), I'm attempting to post what I've been wearing each day as I live out of my suitcase on back-to-back family reunions. What's a 10×10 remix? 10 pieces of clothing, 10 outfits, 10 days. What you count as an item is up to you (I'm not counting shoes, workout gear, outerwear) since the point isn't following strict rules – it's using limitations to spark creativity.
Day 10: Beach & Home
My in-laws live in coastal New Hampshire so you better believe that when it turned out to be sunny (unlike our weather last week at the lake!), we hit up that beach like nobody's business. What a way to go out!
Beach uniform:
Hat: unlabeled – thrifted
Halter top: Ralph Lauren – thrifted
Bottoms: Target, retail
I wore this dress as a coverup – how versatile!
Jumping bracingly cold waves with Mini Me in her Wonder Woman suit (gifted from uncles who spoil her deliciously):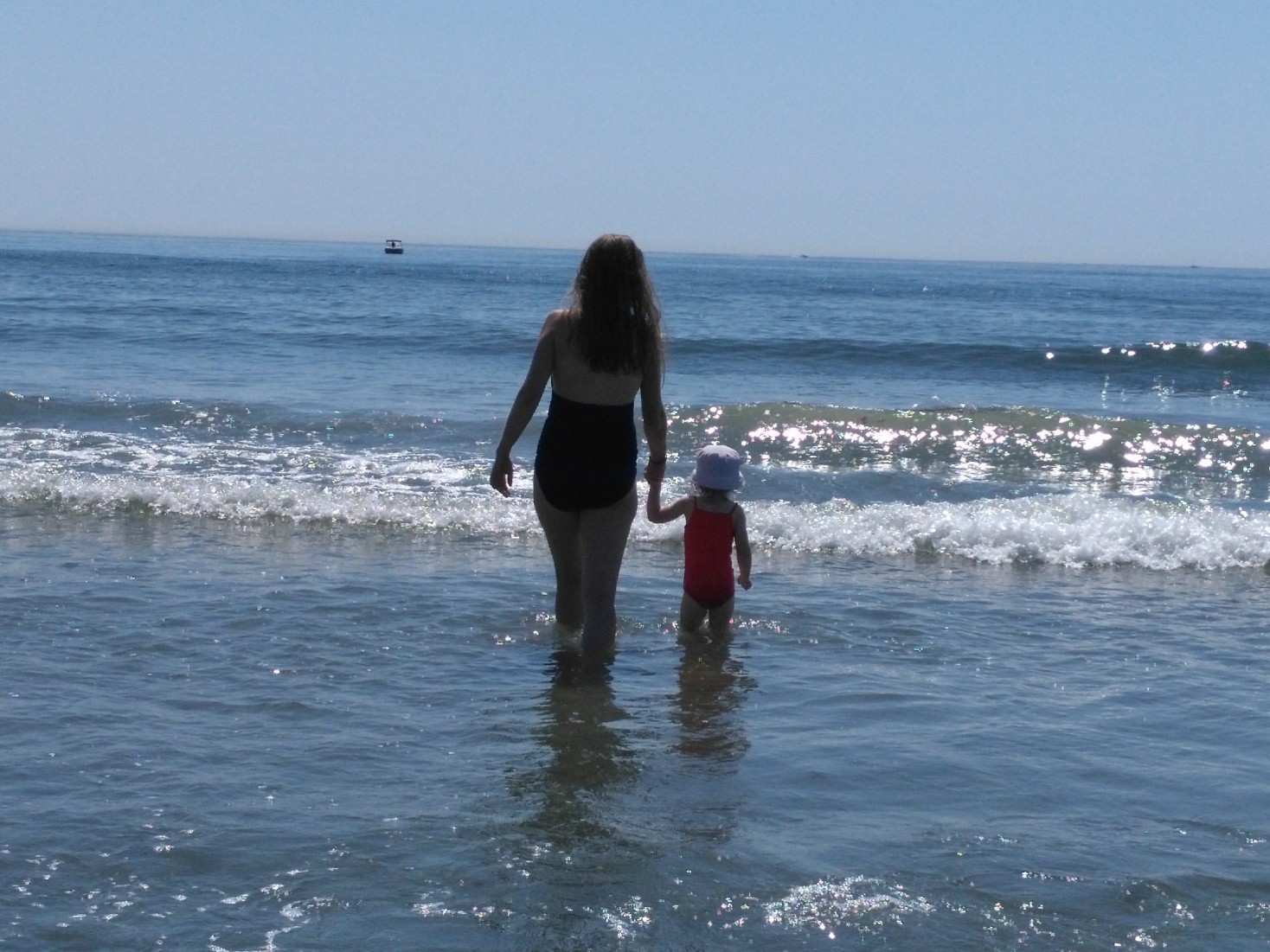 Happy as a clam:
We hit up a seafood joint with the sweetest, most succulent fried scallops, then nipped back to the in-laws' to shower and pack and drive to Boston to catch our plane.
The travel uniform in a slightly different permutation from yesterday: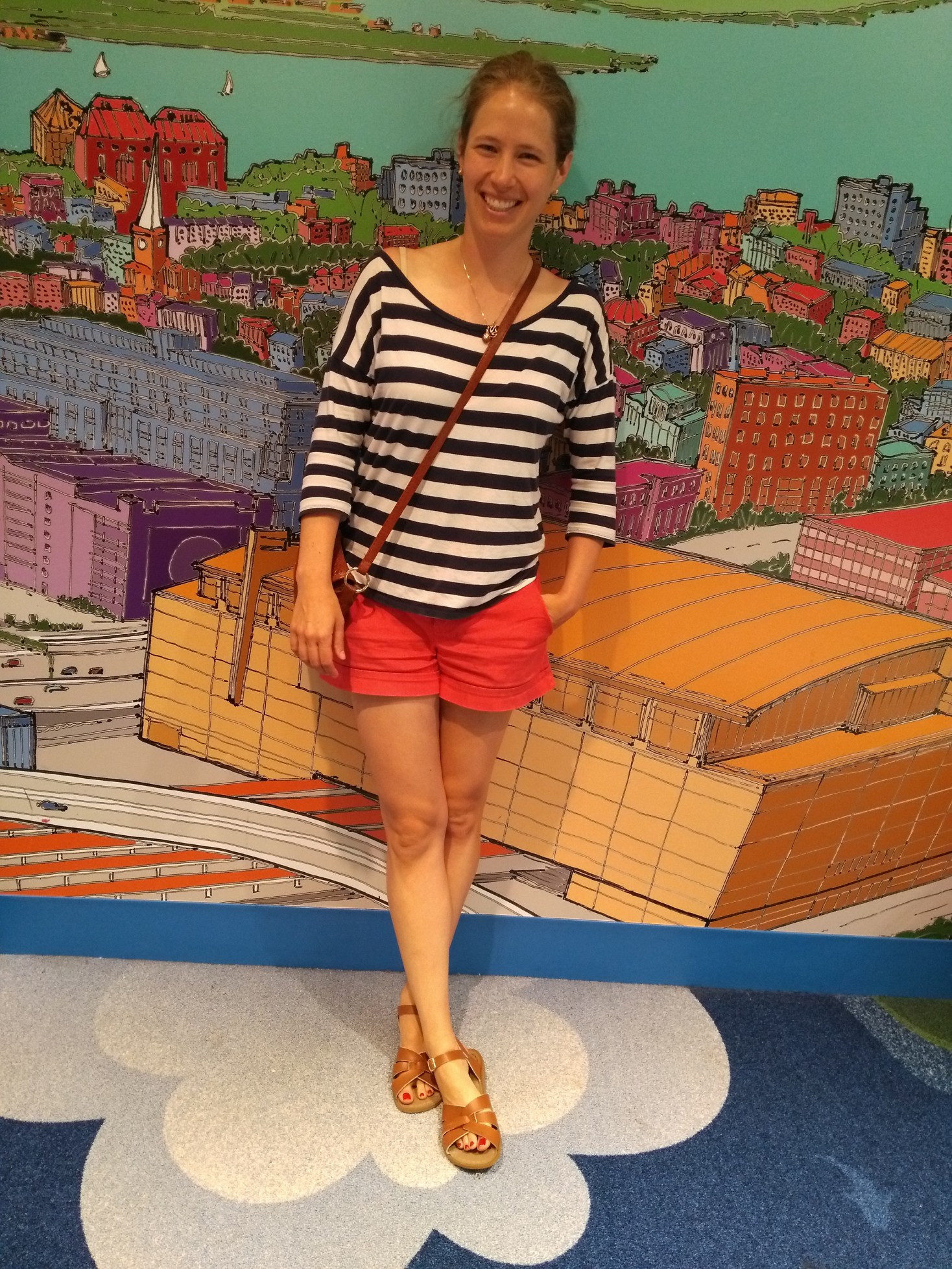 Love that salty beach hair that won't quite stay put…
Top: Gap – thrifted
Shorts: Bebe – thrifted
Crossbody bag: Marco Avané – thrifted
Sandals: Saltwaters by Hoy – retail
Here ends the 10×10 remix for this go-around. Come back tomorrow for a round-up and my thoughts on the whole shebang!