Y'all. I had a little sweater/wardrobe freak out a few weeks ago. After my winter wardrobe post went up, I did some impulse thrifting and ended up with a sweater drawer that looked like this: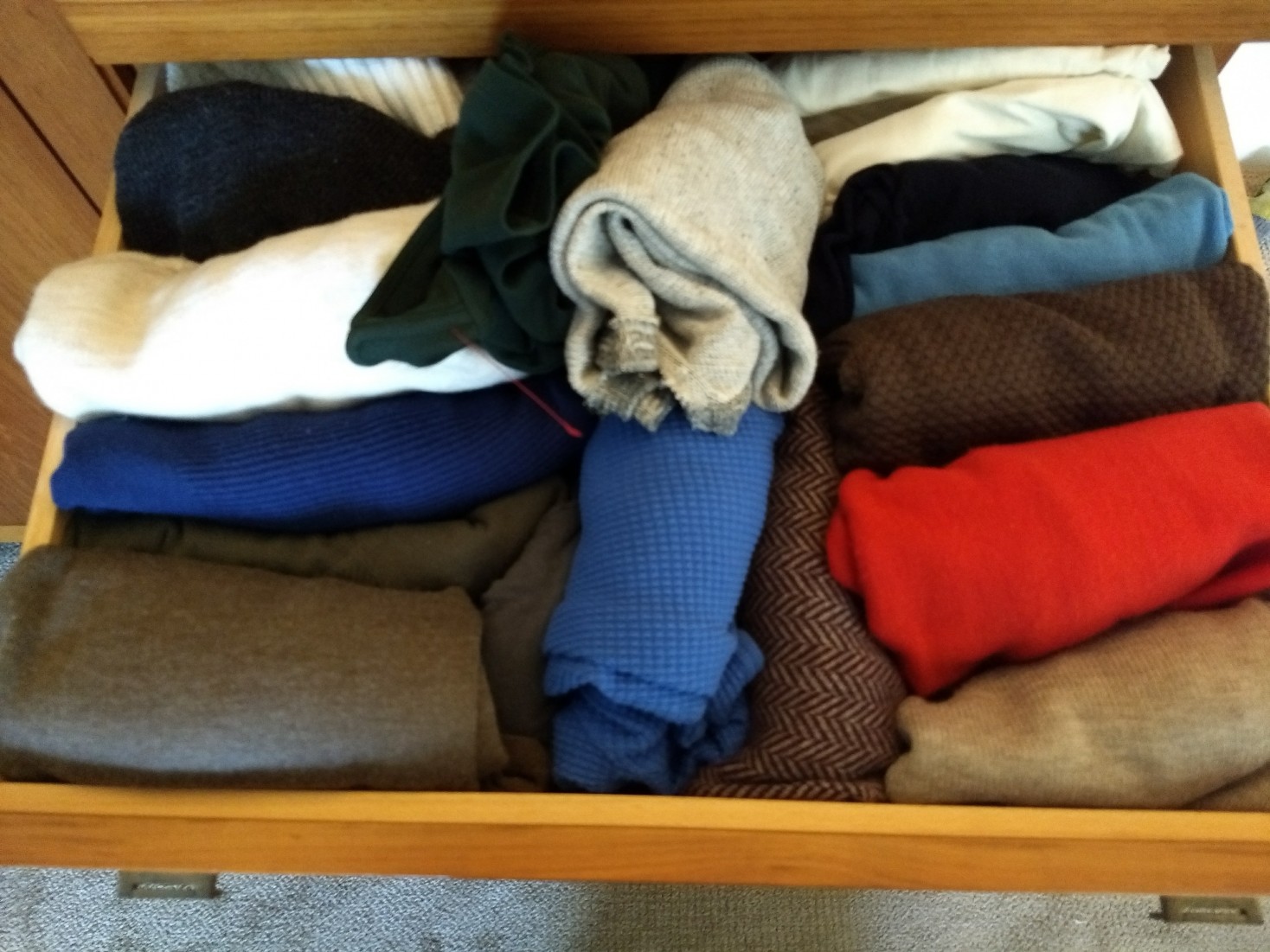 Holy exploding sweaters, Batman! You can't even see all the knitwear stuffed in there.
So I had a little think about what I really wanted in my sweater collection – textures and colors I love and that have some variation, plus comfort and a great fit – and I pared it down to this: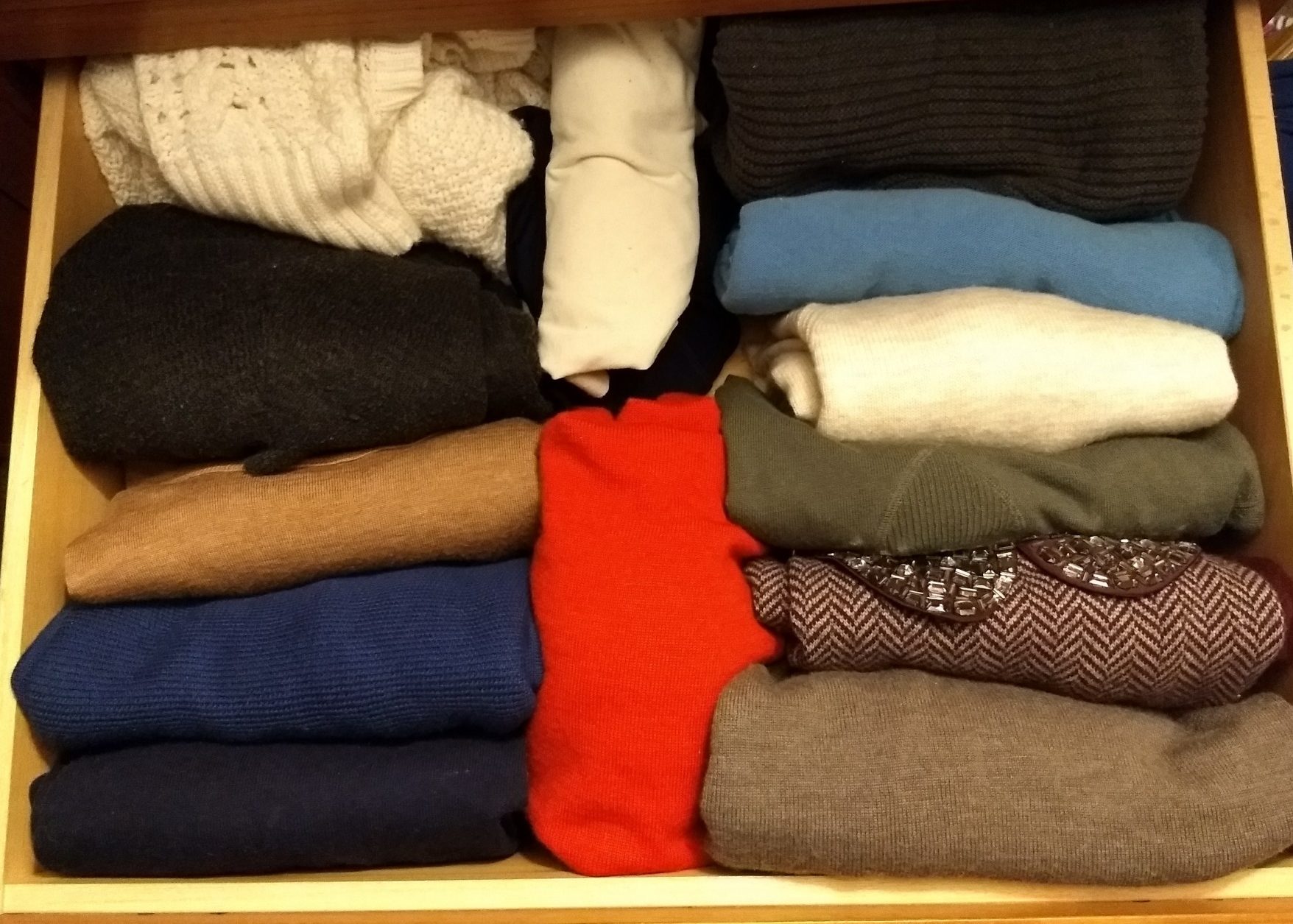 Two of the above (upper middle) are sleeveless undershirts for layering. Sweater-wise, a few pieces got moved to my "loungewear" shelf or tucked away for next fall; but many more were donated.
Like this one and its blue-grey sibling, both post-wardrobe post additions: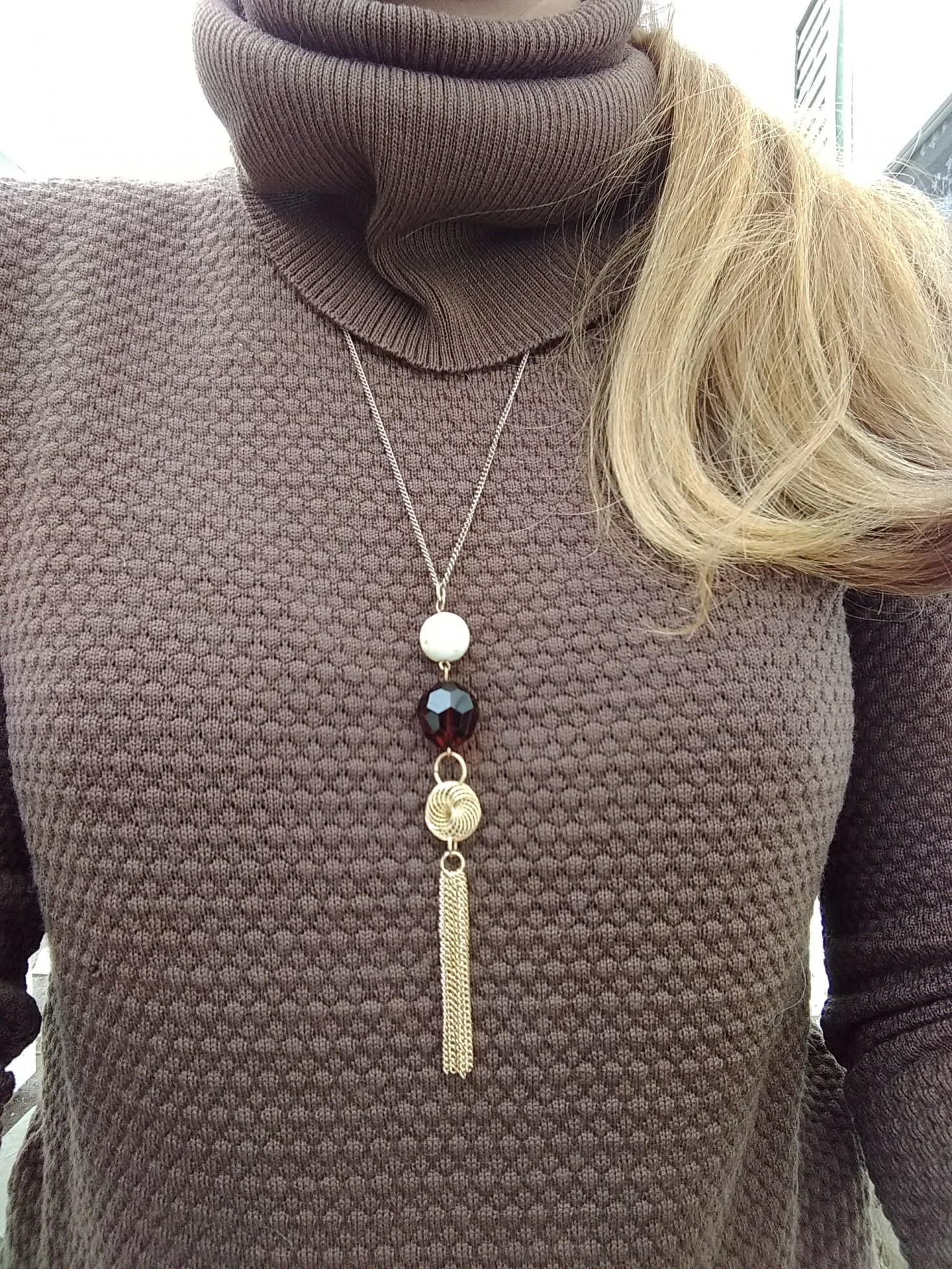 I so wish these vintage Jaeger wool cowl necks would have made the cut (pun intended), but something about the cut makes them ride up after about 2 minutes of wearing. Nope.
I also said goodbye to this Ivanka Trump number for feeling too artificial (no, seriously) and laying oddly on my torso: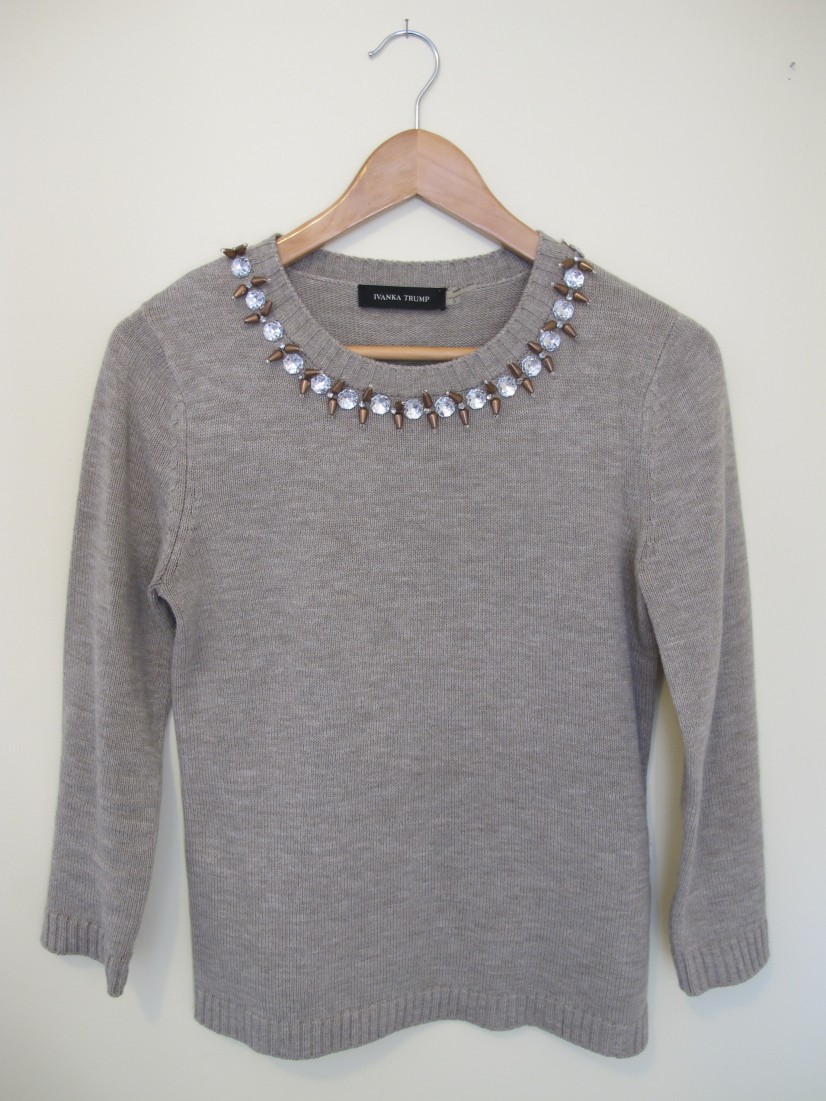 The original price tag was $98 but I just can't see it – the feel is not nearly luxurious enough; my hand slides off in a weird way.
Here are the two I added in. A deliciously warm grey sweater with partially dropped sleeves and a split hem – unexpected deliciousness from Old Navy: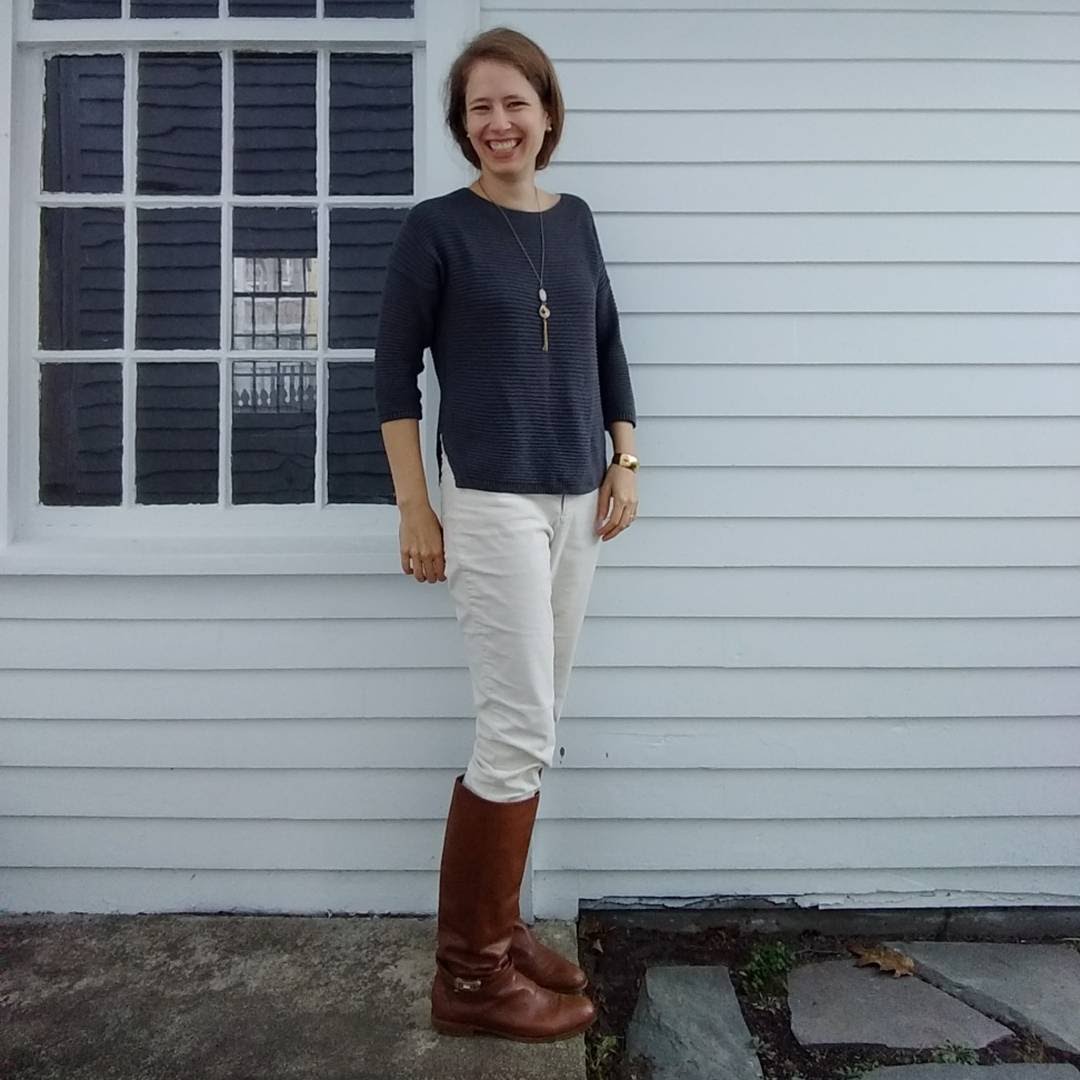 With a little closeup on the texture – this thing is SO. INCREDIBLY. SOFT: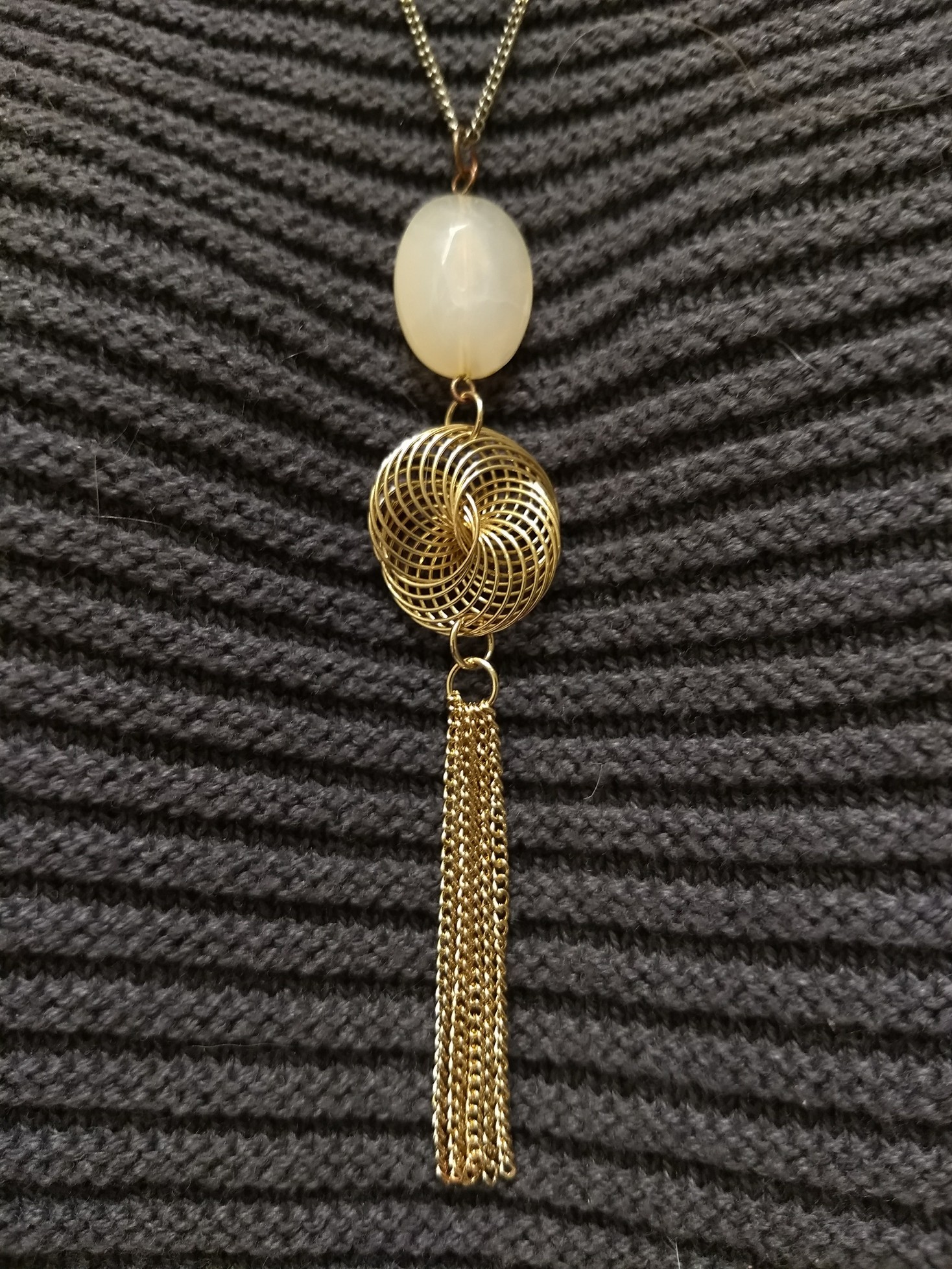 This herringbone/bling/Peter Pan collared J. Crew number is just an excuse to wear something ridiculously festive: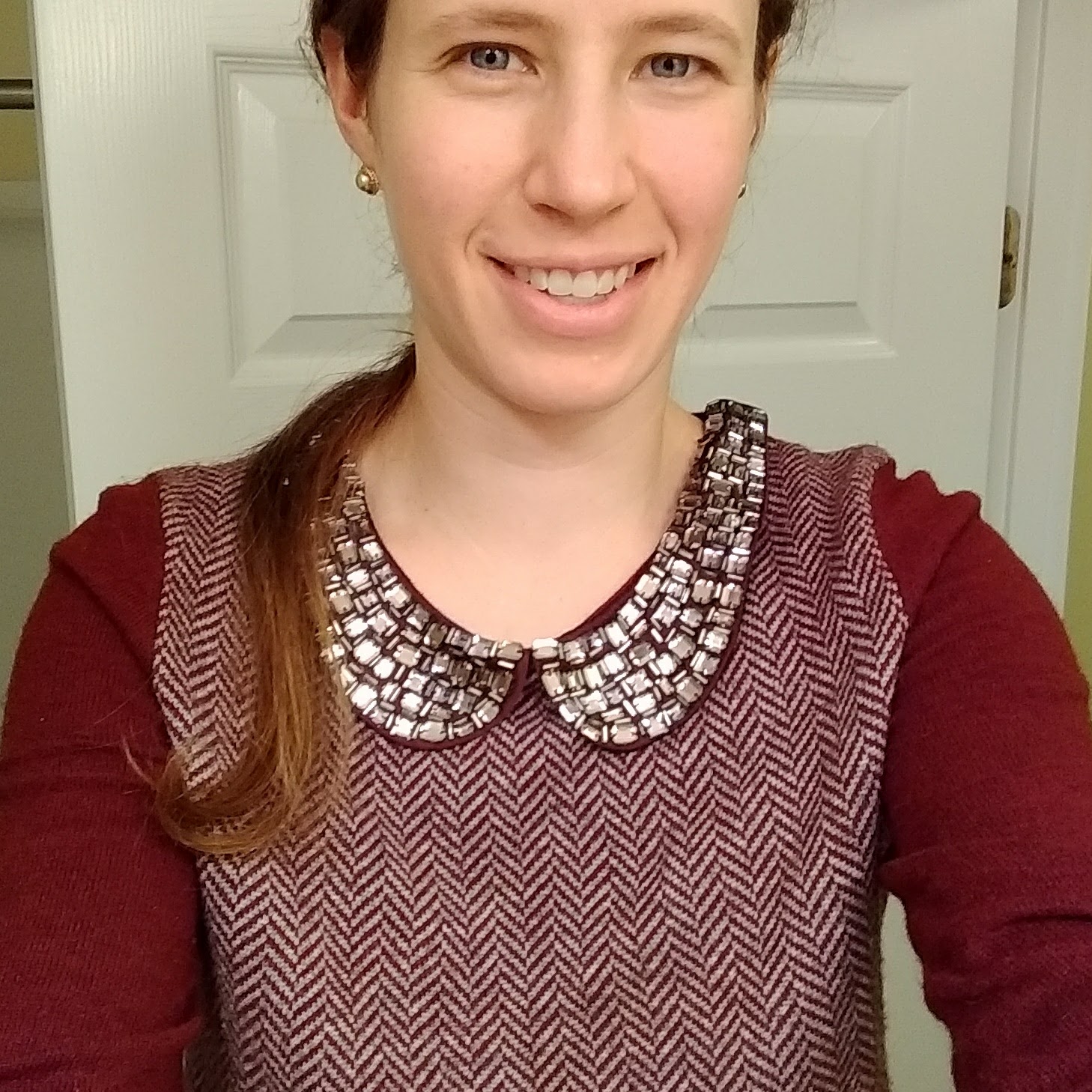 And I LOVE IT. Not classic enough to keep forever, but for $6 it's worth all the fun I'll have with it in the next few months/years.
And finally, this wool blend from Nordstrom's that's a beautiful taupe and has a slightly oversized cut (with split hems!):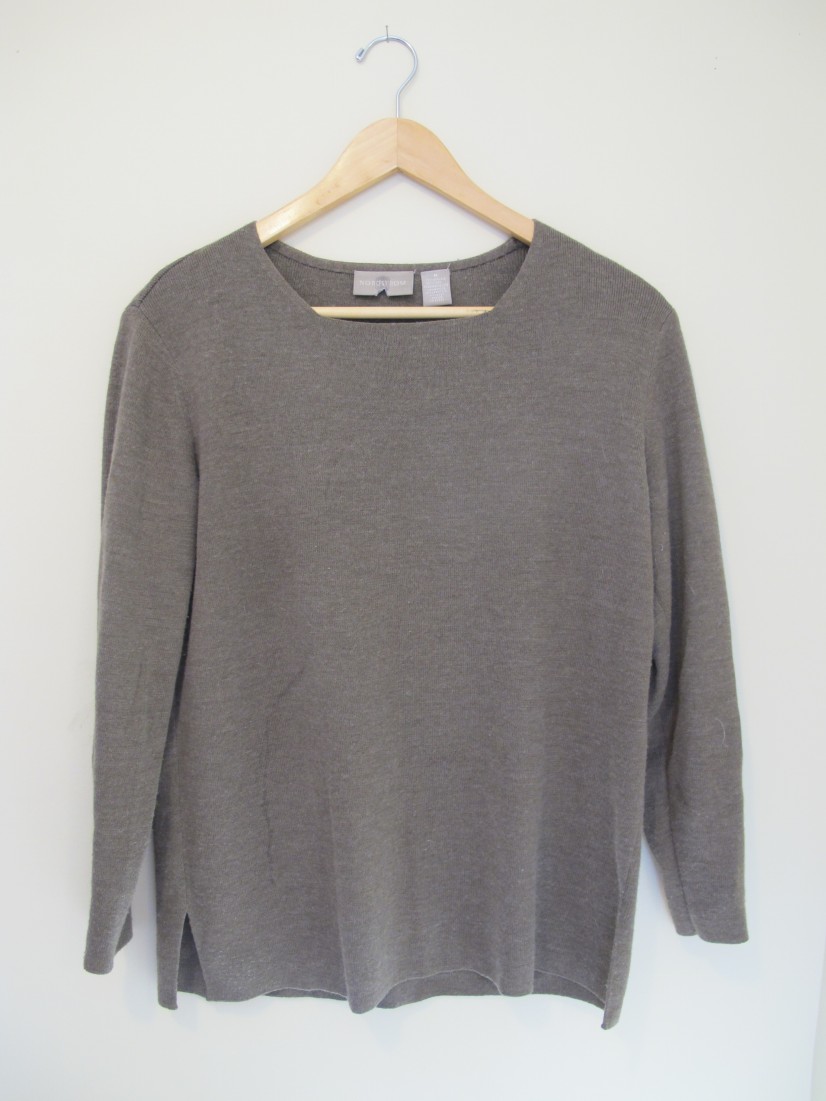 Please ignore the snail-trail line on the torso – I had just steamed it and didn't let some of the condensation dry.
So now my sweater lineup looks like this:
A little more trimmed down (12 instead of 14), a little more variety in color, and every piece something I love to wear.
Speaking of sweaters, they are easy to accidentally shrink in the dryer. If you have something in need of unshrinking, try using this tutorial from the good people at Tips Bulletin (no compensation for sharing this; they just suggested it might be useful to my readers and I agree!).
How's your sweater game lately?