You've probably heard the idea that if you're ready for something new to come into your life (a job, a relationship, a piece of clothing) but you're holding on to the old one, what you're really communicating to the universe is that you aren't ready – not yet.
I don't know if that's true, but it sure seems to work as far as my wardrobe is concerned.
I had been thinking about upgrading my attracts-all-the-fuzzies navy blazer for a few weeks, but hadn't let go of it yet because I was afraid I'd need it for an outfit.  Then I realized that holding on to it was probably clogging up my attempts to find a fresh one, so I thanked it for its service – this post is starting to sound very new age – and put it in the donation bag, and lo and behold, found my new (to me) blue plaid blazer on my next thrift trip: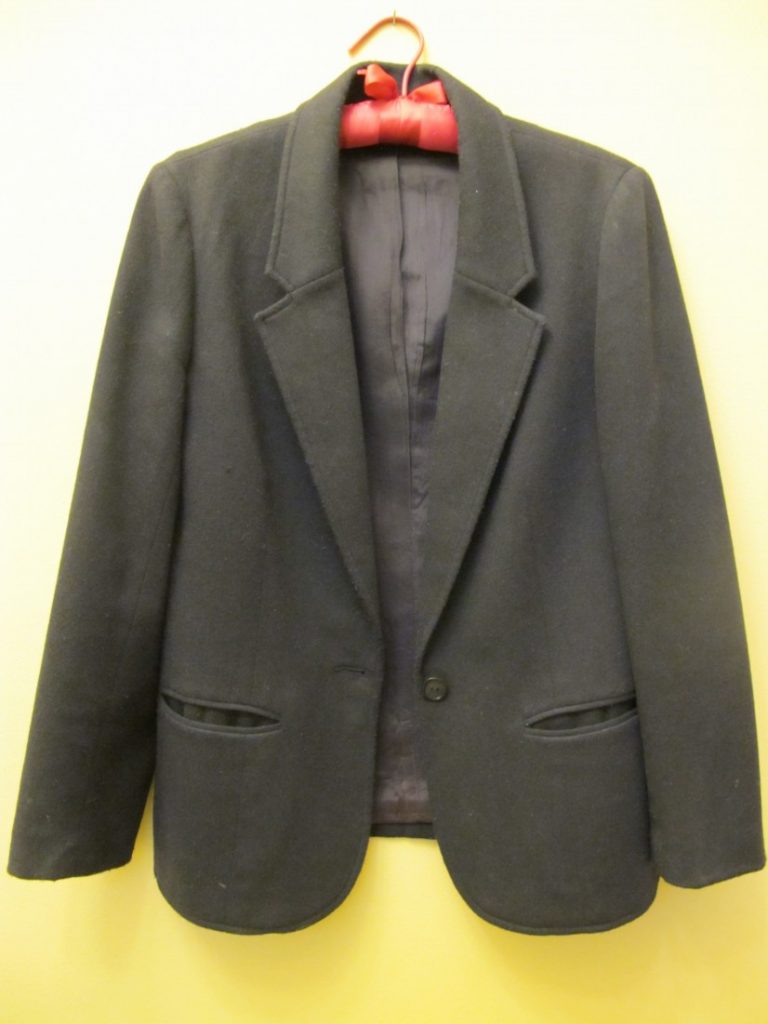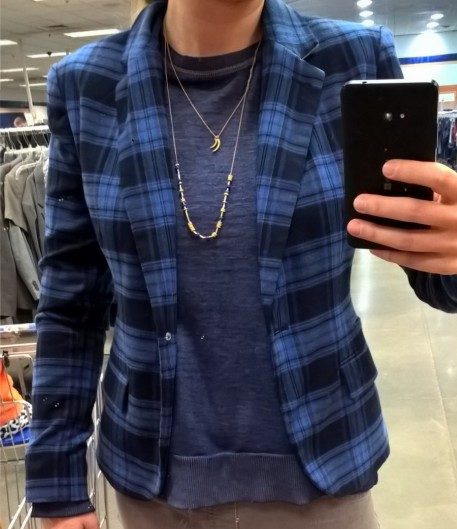 Since this bag's straps now have split and are coming out of the body, I've been looking for a new (to me) leather bag for several weeks with no luck.  The bag in better days (and not just because of the wine):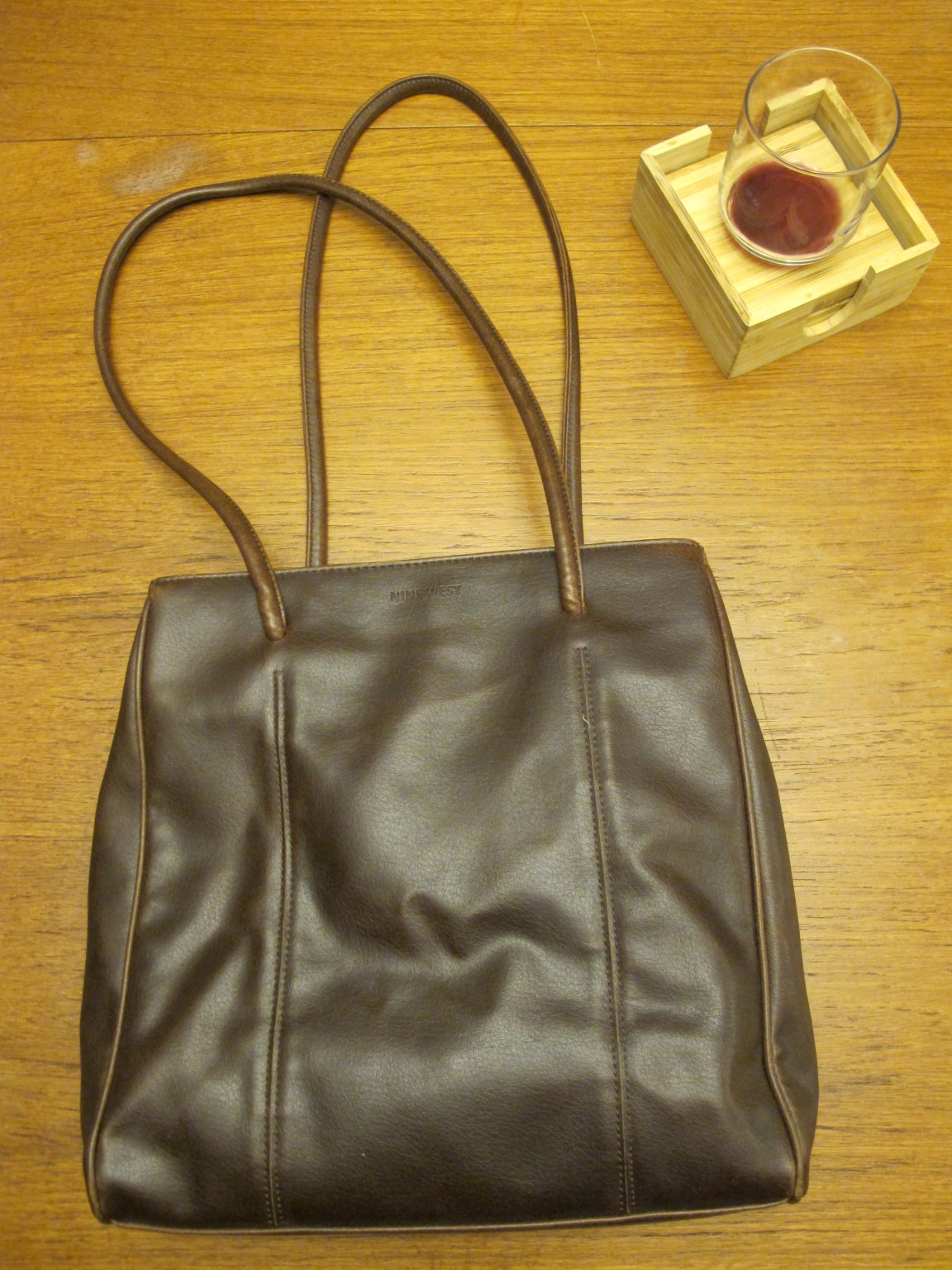 I kept thinking it was such a great bag and that surely I'd need it for the rest of winter, but then I just started using my gold bag instead, which looks a little summery but works just fine.  I finally put the leather bag in the donation bag last week (yes, yes, after thanking it – it's been through a lot!); I'll let you know what turns up next.
And now, for the star of the post.
In the last few years these great Clarks metallic wedge sandals have been my go-to to dress up my summer wardrobe. (They're thrifted! Still can believe my luck).   They've accumulated so much wear that, even last summer, I was taking pictures only from the bird's eye view to obscure the wear and tear on the wedge heel.  But even here you can see the paint peeling off the sole: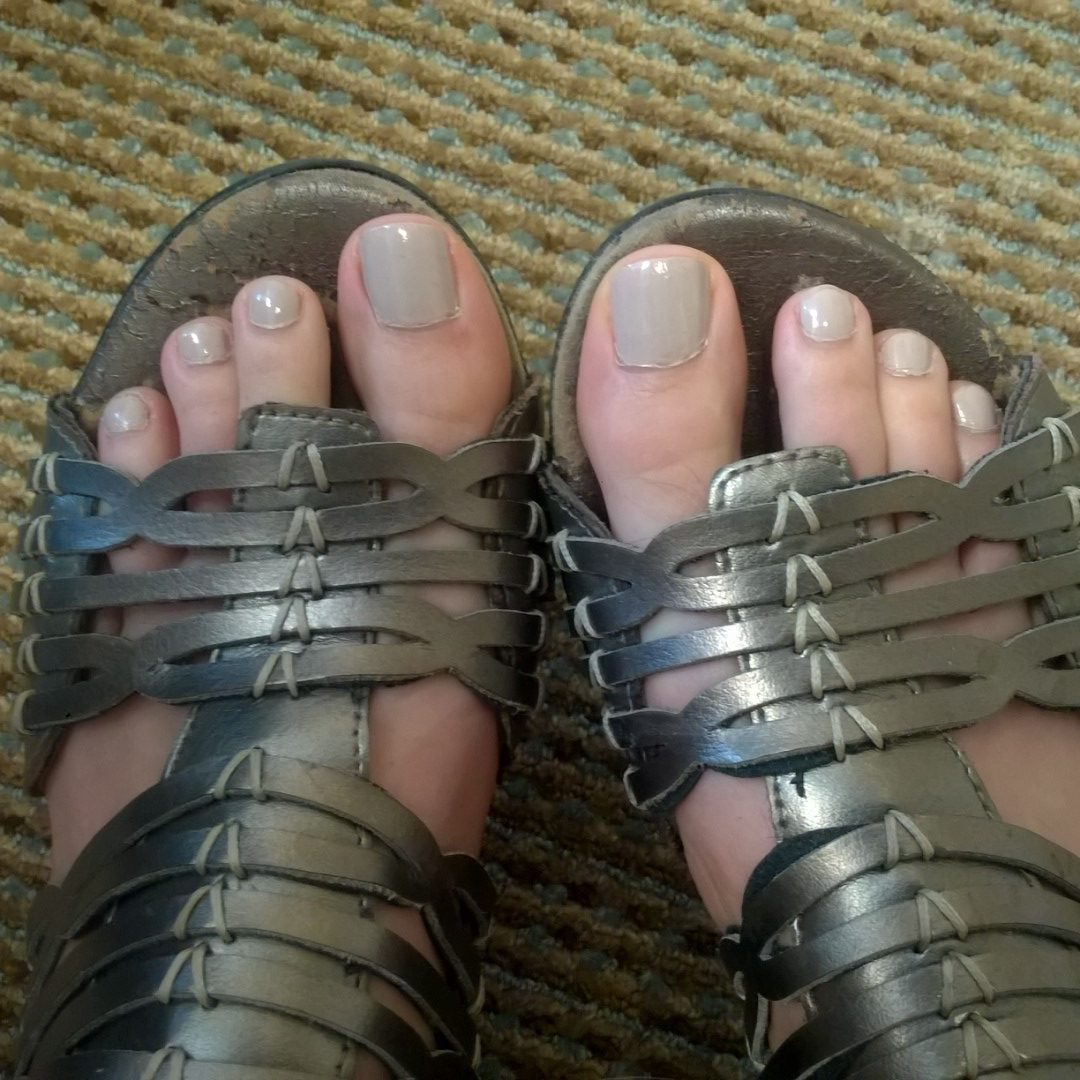 I thanked them awhile back and started keeping my eyes open for their replacement.  My criteria?  Moderate wedge heel for a dressier look than my more casual flat sandals; dull metallic to go with all my summer clothes; comfortable.
Last week I found them: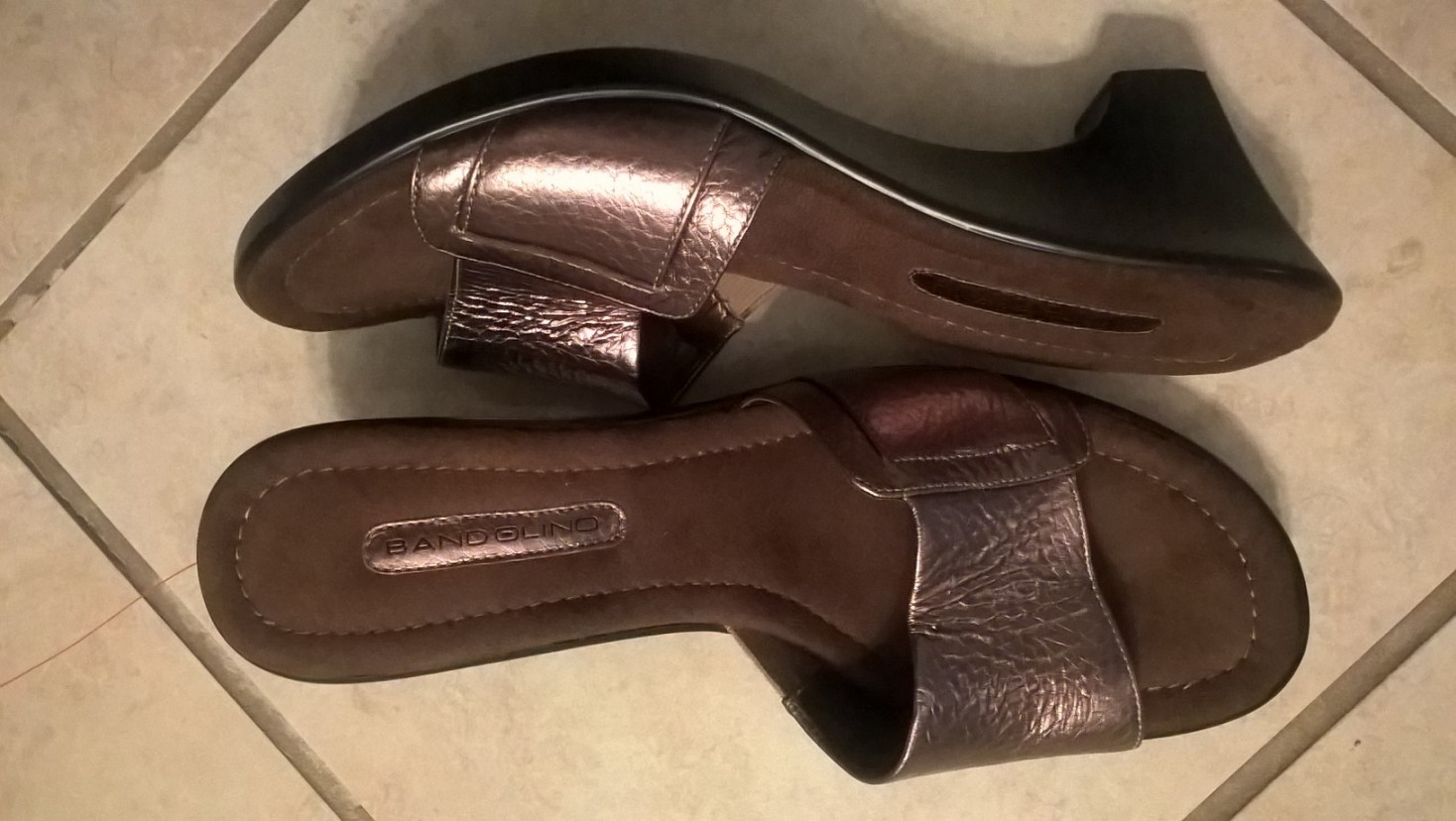 I'll miss the cool braided look of my old wedges but am happy with these.  What do you think of them?  And what's your experience with holding onto things you aren't really ready to let go of?