I bet the first thing you think of when you hear the word "August" is: sweaters!  Amirite?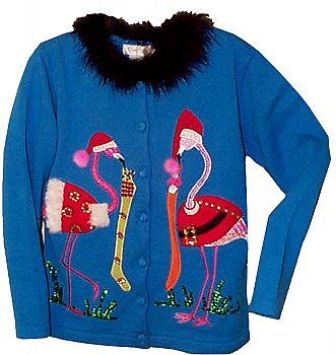 and Santa flamingos.
Okay, probably just thinking of itchy, thick, snuggly sweaters* covering your torso, arms, and possibly neck is making you…well, sweat.  Unless you live in northern Alaska.  Or the southern hemisphere.
But for those of us in the southern U S of A, sweater are a pretty repellent thought right about now.  Thrifting sweaters in August makes about as much sense as style blogs and glossy fashion mags featuring tweeds, wool capes, and knee-high leather boots at this time of year.  But there's a method to their madness, and to mine: getting fall clothes under your belt now means your shopping is done long before the weather turns cool–and before all the good stuff is gone.  (Just quit putting Christmas decorations out in September!  ARE YOU LISTENING BIG BOX STORES??)
If your local thrift store stocks all types of clothing year-round, the best time to look for sweaters is at the end of winter, when people are donating old stuff they didn't wear (or wore out) during the past season.  (I did this at the end of last winter and realized I was down to two work-appropriate sweaters; hence my recent search for more.) If your preferred thrift emporium only stocks in-season wear, they may already be gearing up for fall or may do so in the next few weeks.  Either way, don't be afraid to try on cold weather clothing in the hot summer swelter–if you find some winners, you'll have leisurely checked off a few items on your "need to thrift" list and avoided the stress of last-minute thrifting when you discover you have "Nothing to wear!!" during that first cold snap.
See below for my new sweater picks, thrifted this past weekend–and scroll down to comment on what you typically thrift out of season and when is best to thrift what.
Minty Old Navy cotton sweater, $6.  Pants, Banana Republic.  Both thrifted.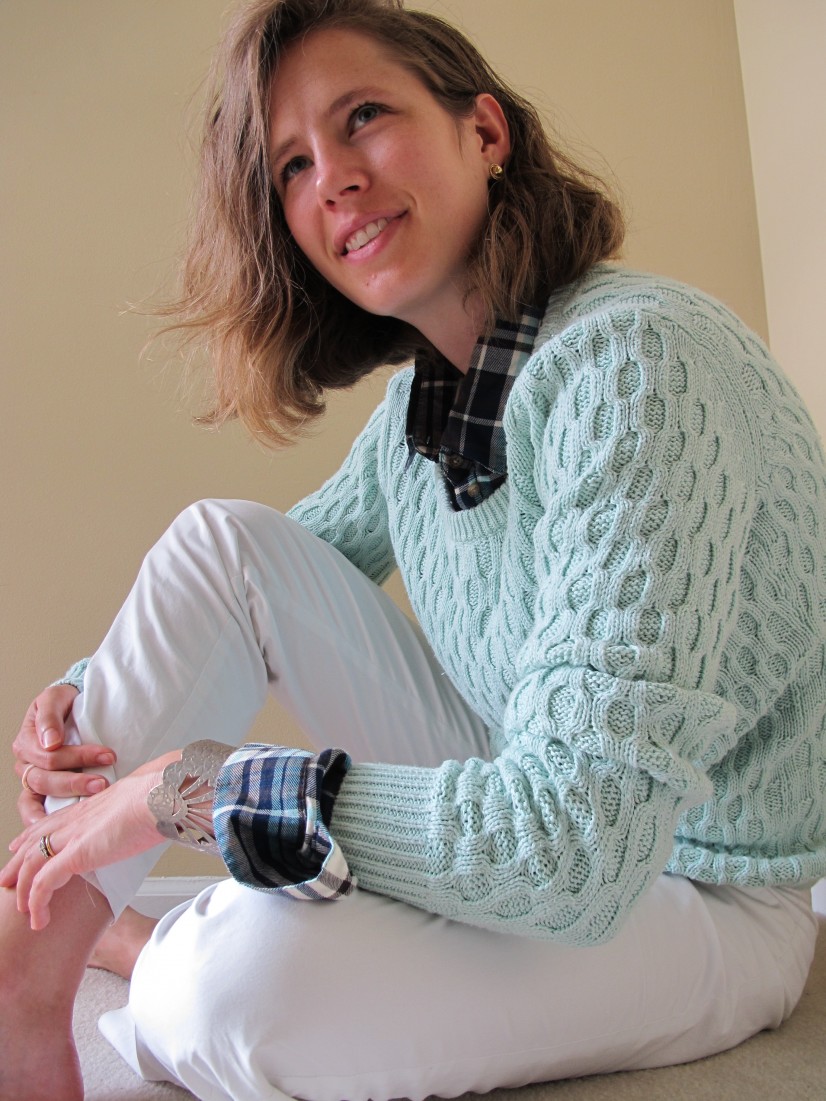 Turtle necklace, childhood gift.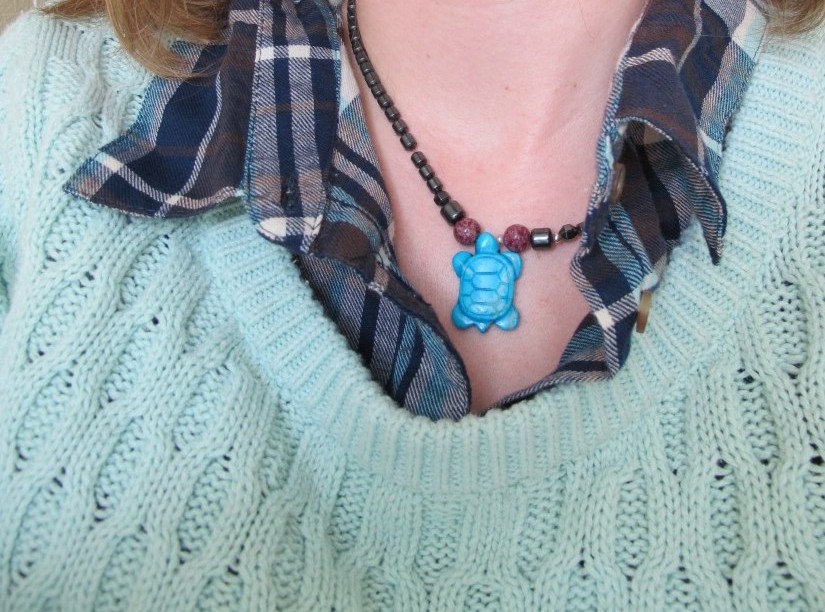 Blue plaid flannel, $5, thrifted.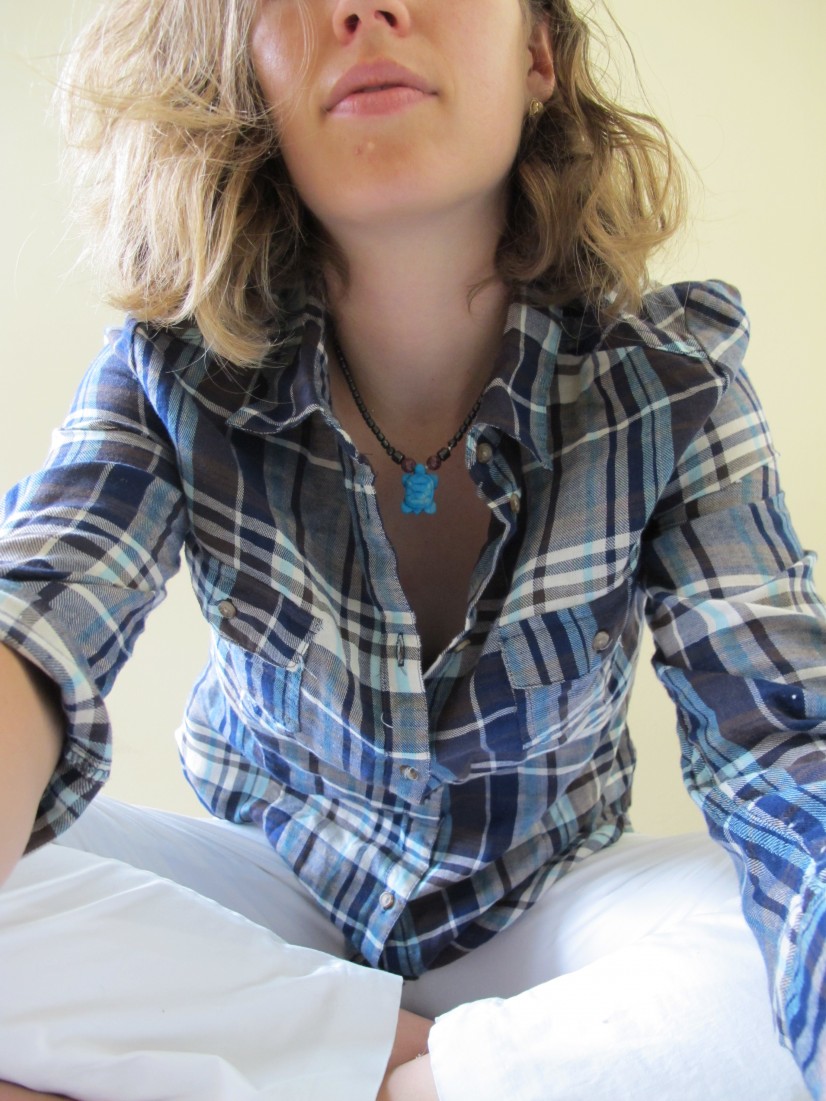 Snow leopard sweater, French Connection, $6.  Thrifted.  Pants, Zara men's, thrifted.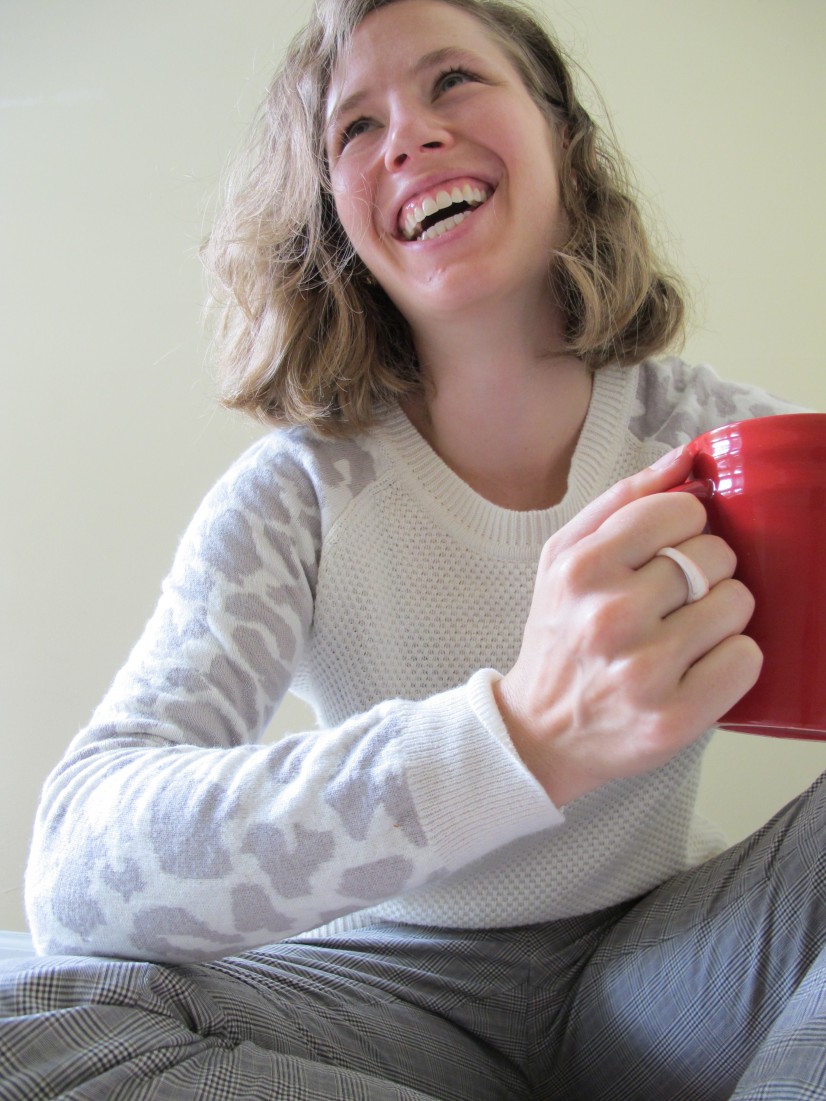 Love the t-shirt hem on this baby, and the two different weaves.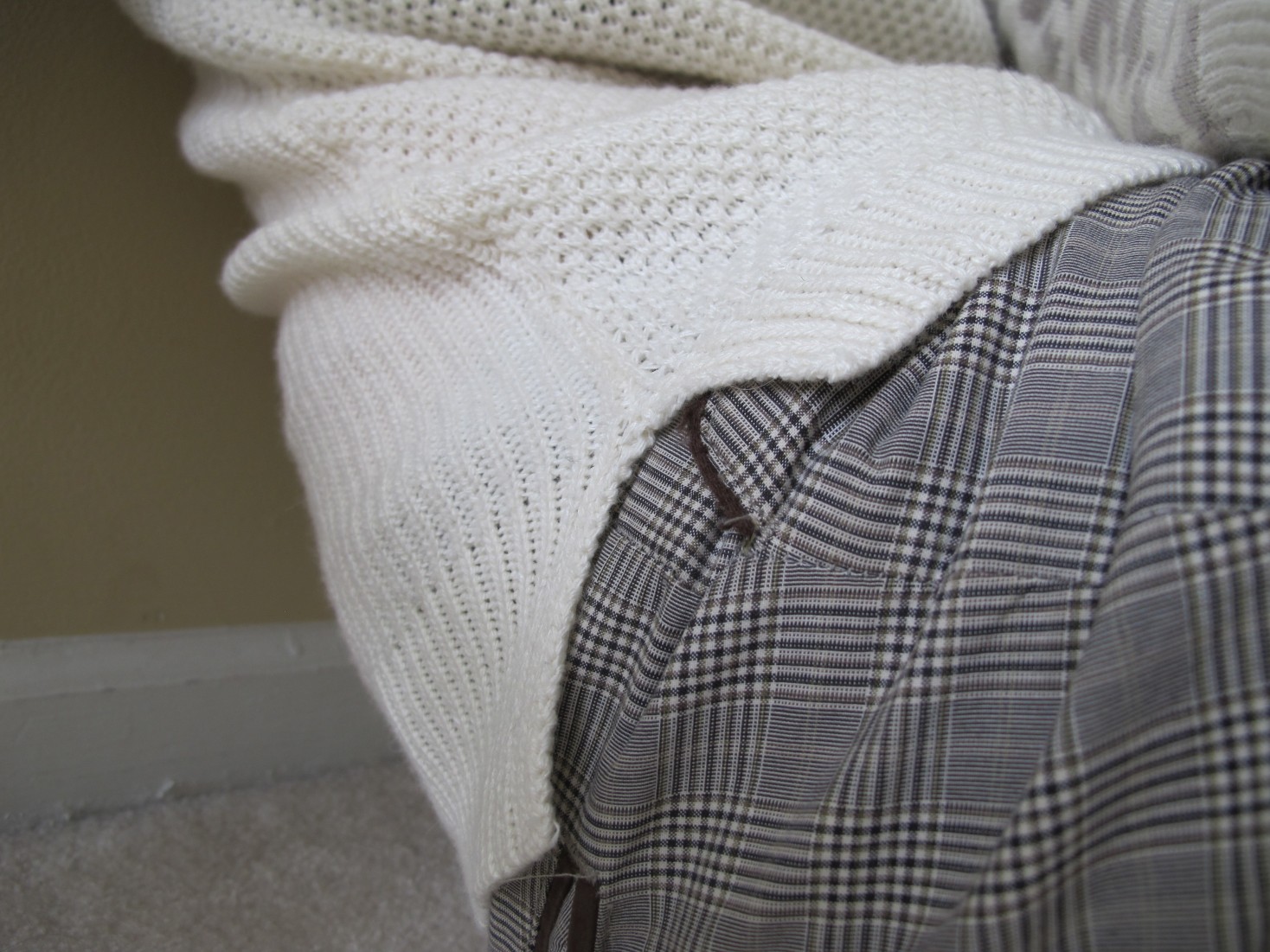 My spouse called this pattern "cow."  Later he conceded it might possibly be called "snow leopard" instead.
*Jumpers to you Brits, thanks for reading!