Y'all, this dress was just waiting for me one day in the dress rack at the Goodwill.  If you follow me on Instagram you know that I am a dress woman and that a classic sheath is my go-to look for "polished with a little pizzazz"; their simple cut and embellished nature make them the perfect background for all kinds of accessorized fun.
This particularly chic sheath has already been worn multiple times since I bought it a few weeks ago. (Okay, let's be honest: it's been worn multiple times THIS WEEK since I can rock an outfit to church on Sunday AM and then to work later in the week without anyone but my spouse being the wiser.)
It's a perfect off-white that doesn't overwhelm my skin tone and that can layer for winter as well as shine on its own for summer: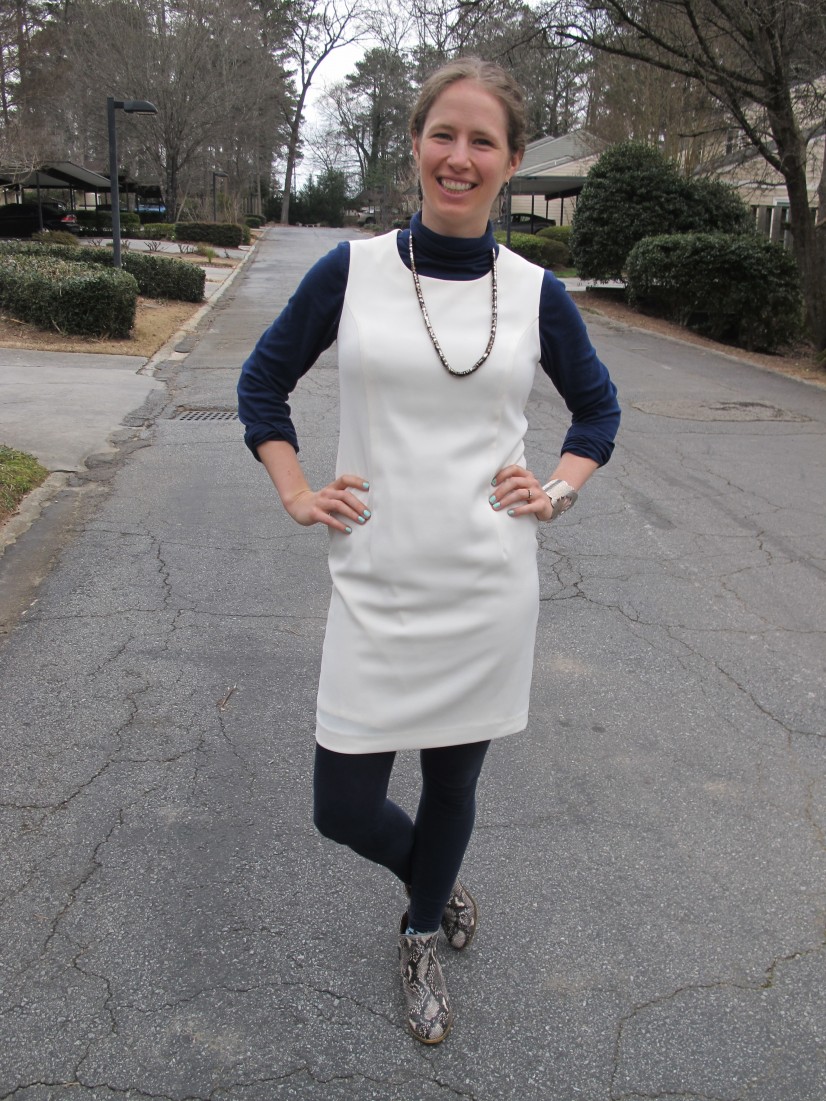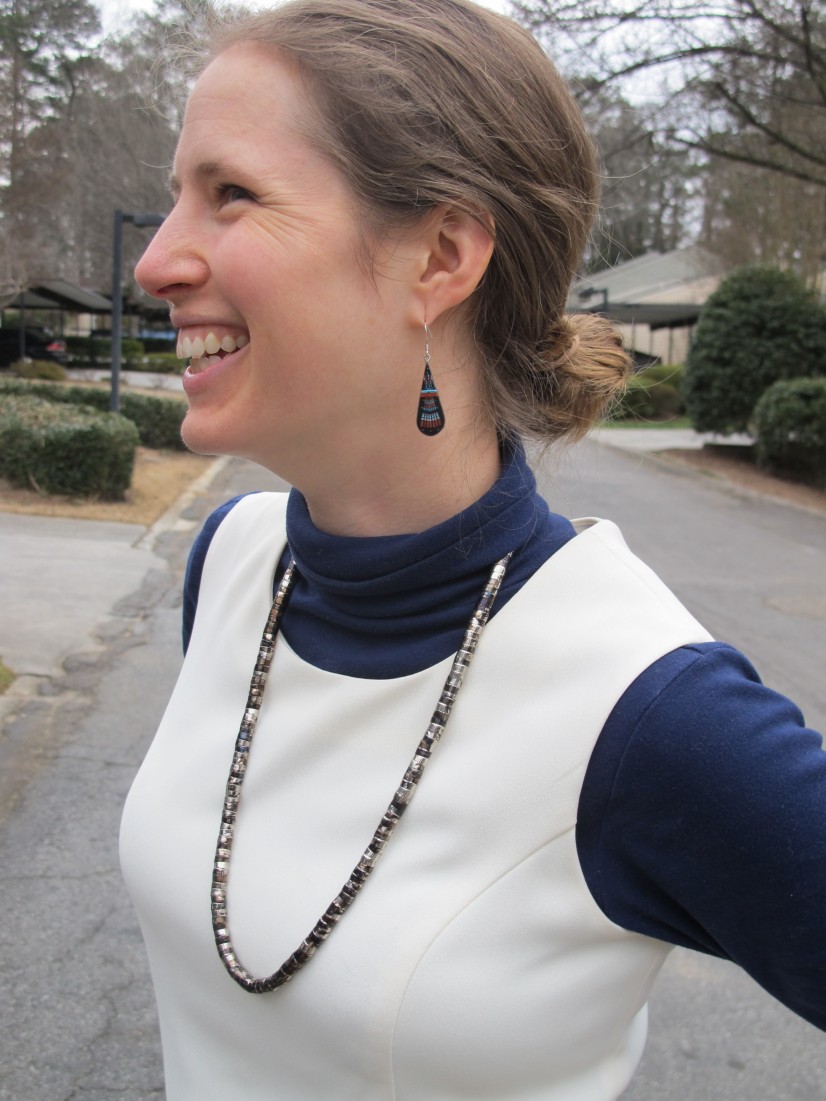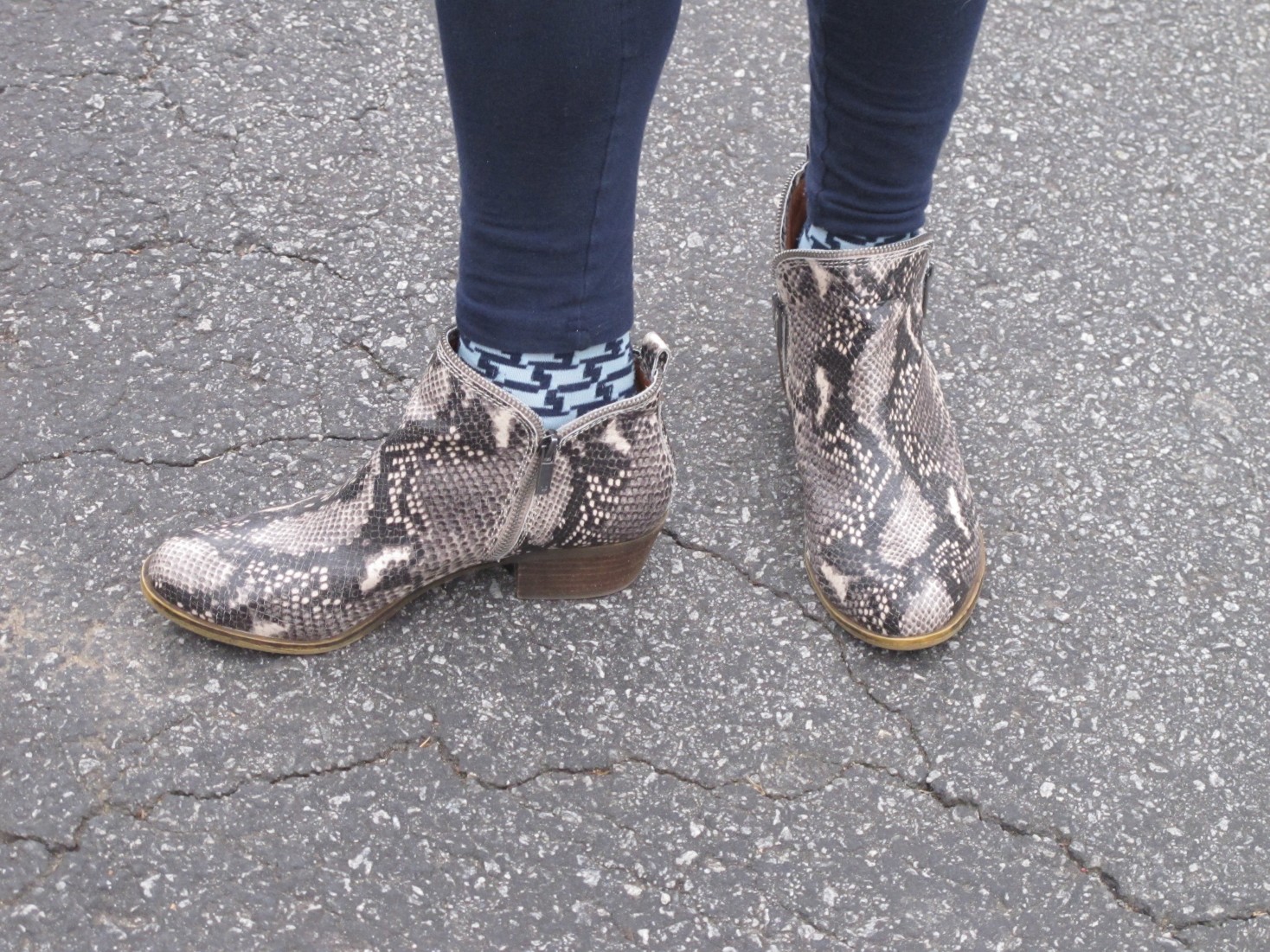 Turtleneck: Faded Glory, thrifted
Sheath dress: Jacqueline Ferrar, thrifted
Leggings: American Apparel, gift
Earrings: Zuni craftsperson, gift
Necklace: vintage, from my Grandma
Socks: retail
Shoes: gift
YAAAAASSSS.
As you can see, it's been a sensation with my ankle boots (does anyone else refuse to say booties?) and rocked my flats as well.
Now I just have to re-stitch the lining to the hem so it doesn't ride up every time I sit down.  My sewing skills are pretty minimal but I'm confident I can handle this.
What are your recent thrift finds?  Is there any item you'd see on a rack and just go YES I MUST HAVE THAT because it's so you?
Scroll down to comment!