This week the best kind of friends came to town–friends who find spending an hour or two at Goodwill to be a fun group activity!  In 90 minutes or so we replaced a pint glass we had broken, grabbed a wooden mini tambourine for our kid, snagged Neil Diamond, Rod Stewart, and Santana records for maximum dance partying at home, and stocked up on some summer reading (including Lamb: the Gospel According to Biff, Christ's Childhood Pal–which I'm pretty sure we used to have, but gave away at some point.  Ah, the perils of decluttering.  Good thing it only cost $2 to replace).
Now on to the part you actually care about: clothes!
A long-sleeved grey and white Loft polka dot blouse with Peter Pan collar.  This is going to be great with pencil skirts and trousers, the soft, warm grey works as a nice neutral with my color palette, and the silky polyester fabric is light enough to wear in the summer–just roll up the sleeves (to the length I like anyway).  Bam!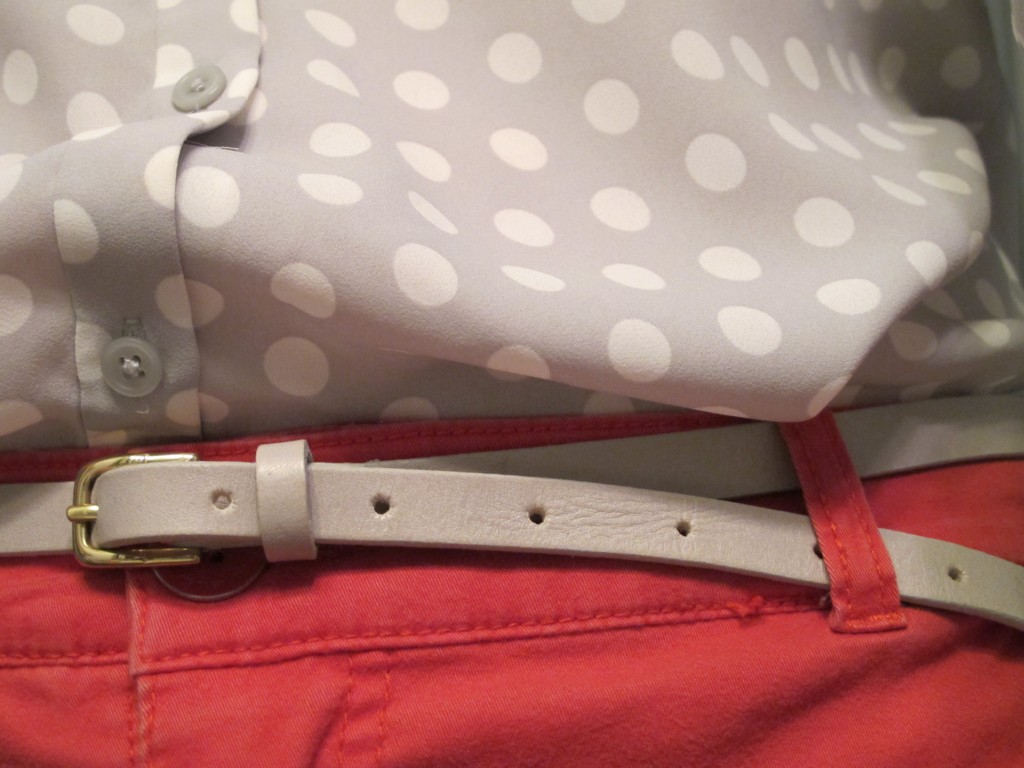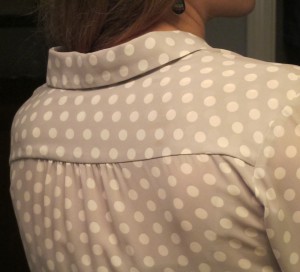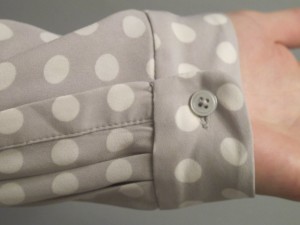 A 3/4-length fitted popover blouse from Old Navy in a nice summery white.  It's an XS which usually doesn't fit me but I find popover blouses in many different brands run large.  Remember that thrifting is a long game, so for a couple years I've been looking for just the right top to replace my old thrifted New York & Co. shirt since my chest got too big for it (thank you pregnancy).  This one fits the bill–it has my favorite sleeve length and cut for buttoned shirts, curving over the hips and not boxy or baggy.  It's a bit sheer, so I'll need to actually buy the nude bra I've been looking for to go with all my sheer-ish tops instead of the striped compromise I settled for which–surprise!–shows its stripes right through everything.  Lesson learned on the shirt reinforced by lesson not learned on the bra–be patient and wait for the Holy Grail!
Y'all find anything good this month?