This weekend I made a pilgrimage to Millie's, the place where it all started. I'll let the pictures speak for themselves: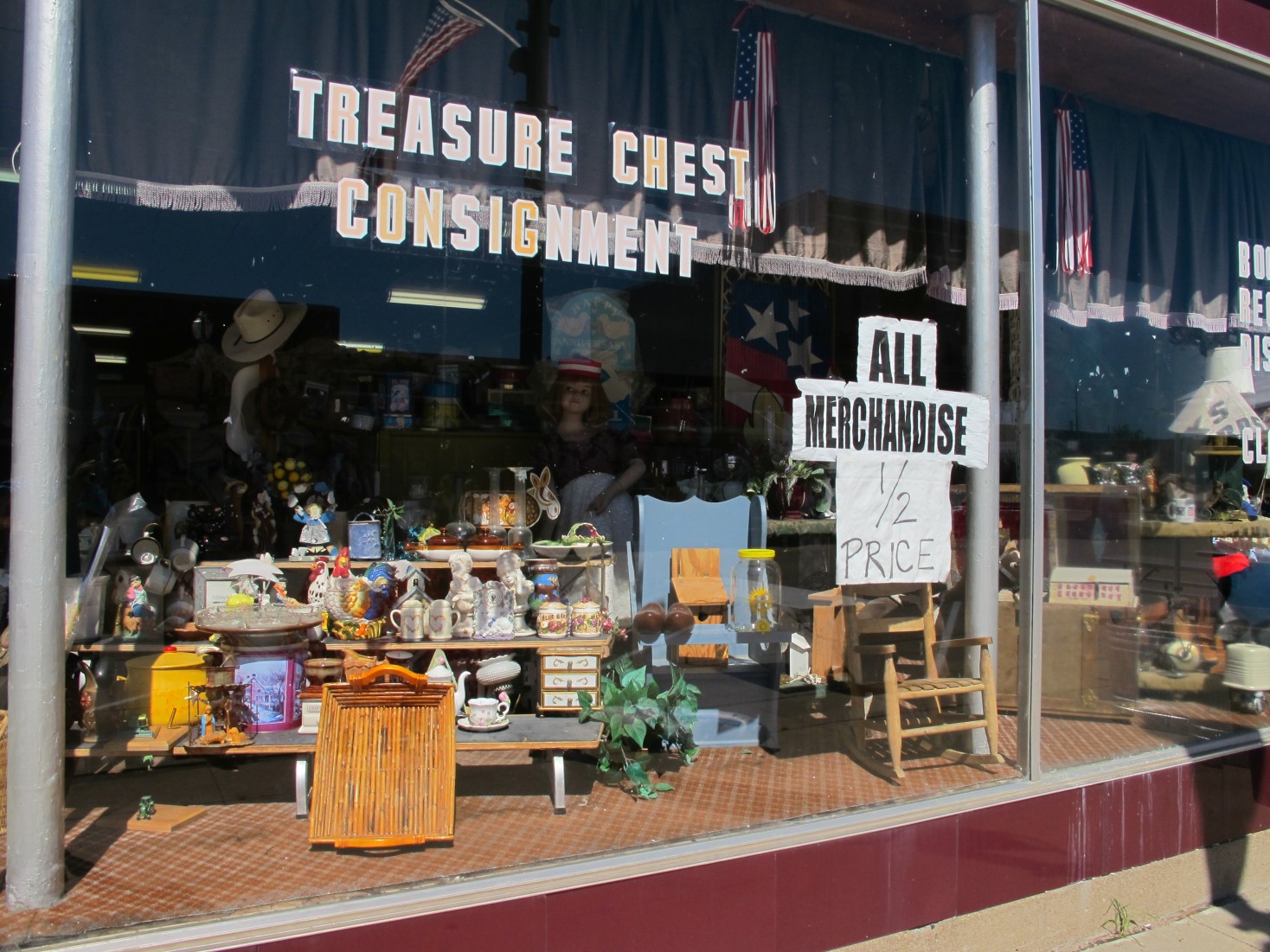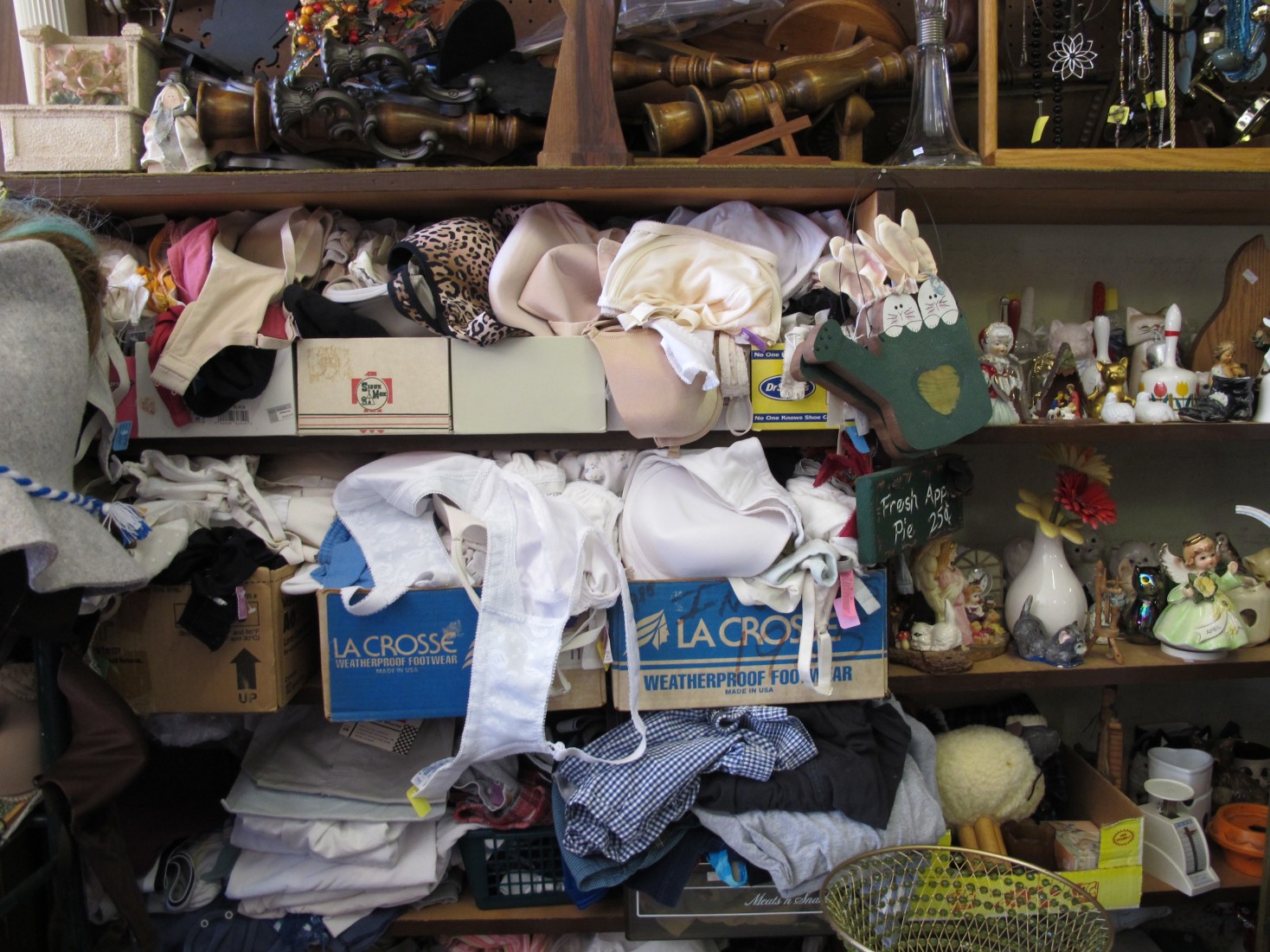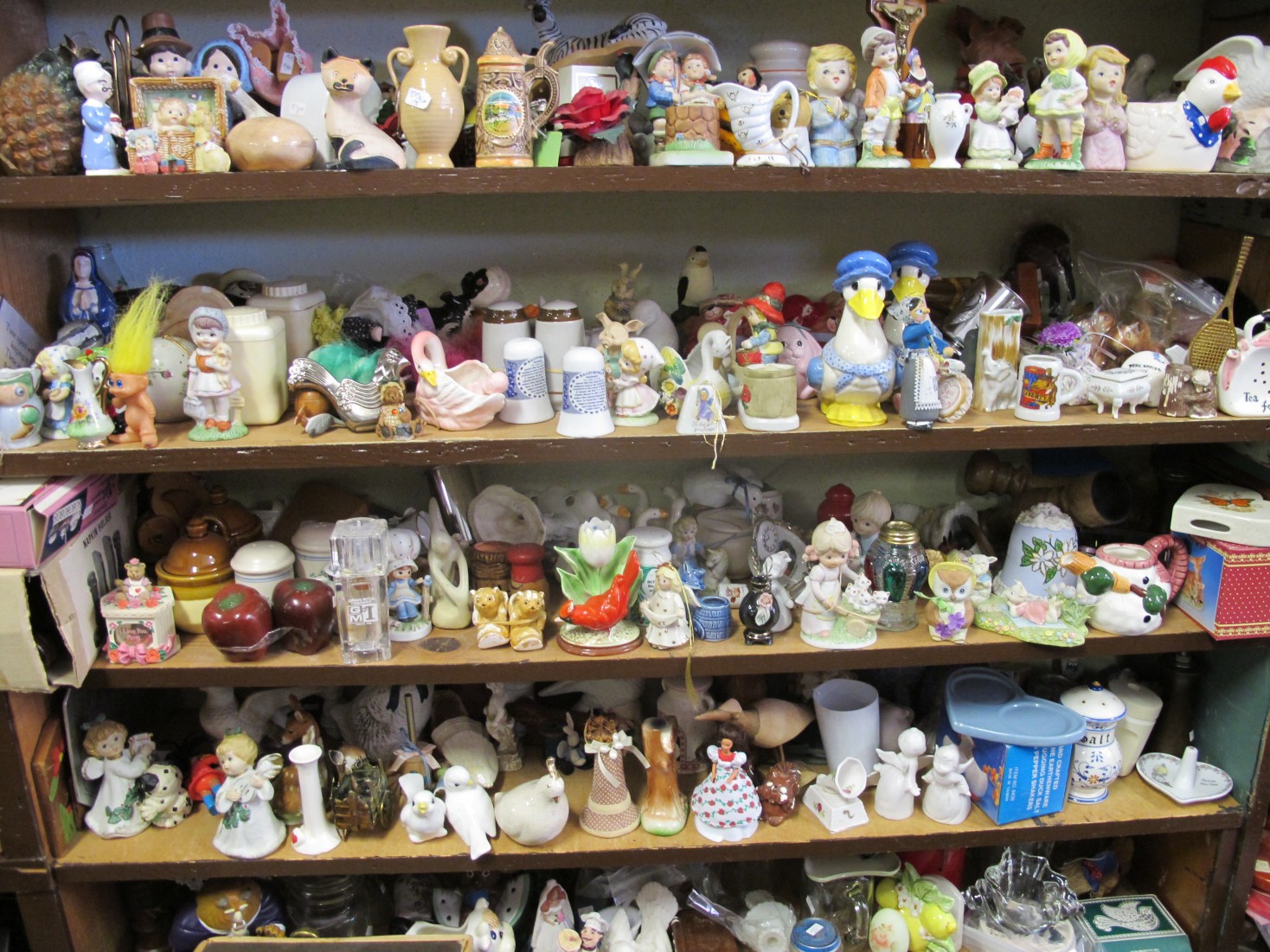 A calendar for every year from 1974 to 1990:
The fitting cubby – homey but SMALL.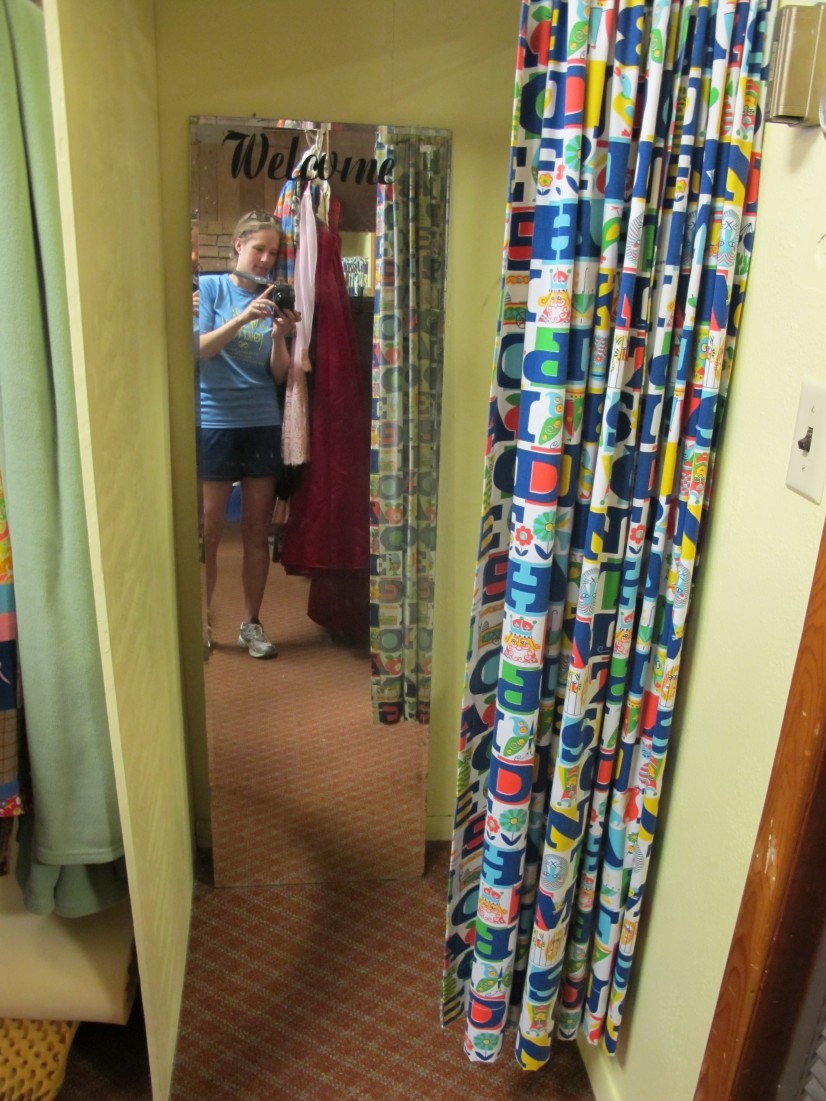 Not much resemblance to your typical well-lit, spacious thrift chain. But lest you think that even such establishments are devoid of thrift finds, I give you a sampling of the diamonds hidden in the rough:
Guess denim sleeveless shirt with studded collar–I would've bought this baby if it had fit: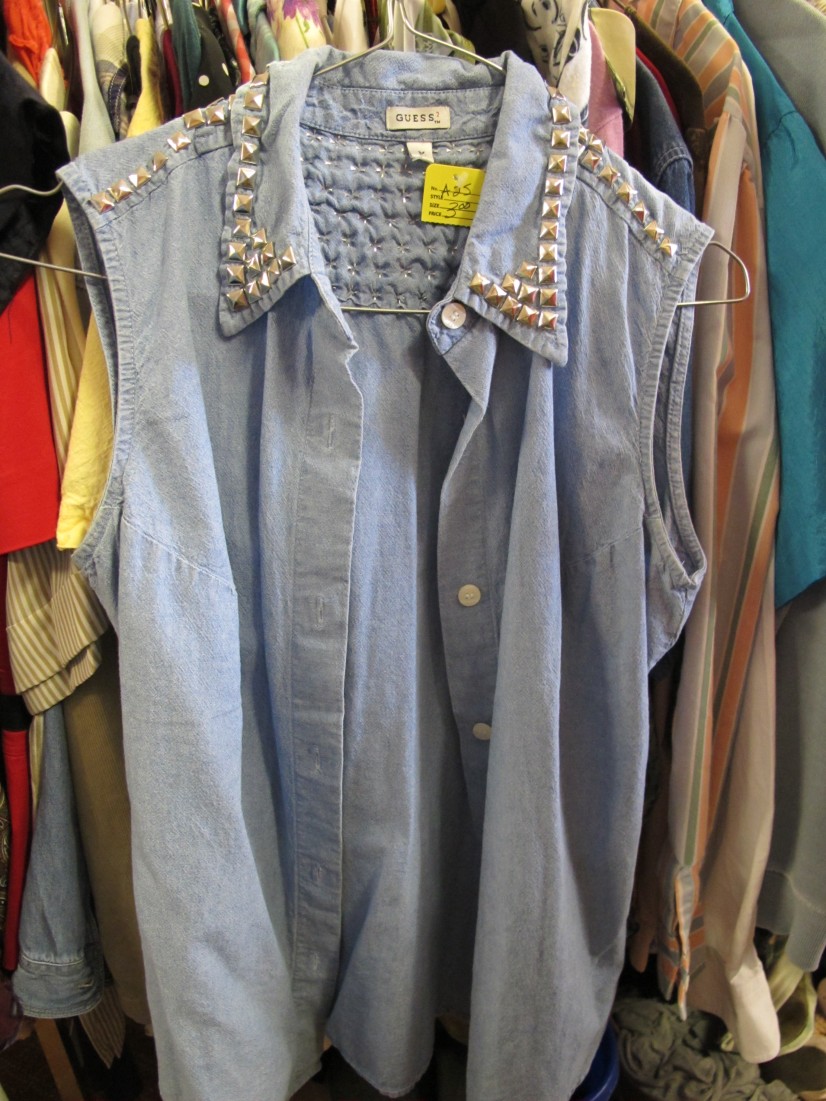 Yum: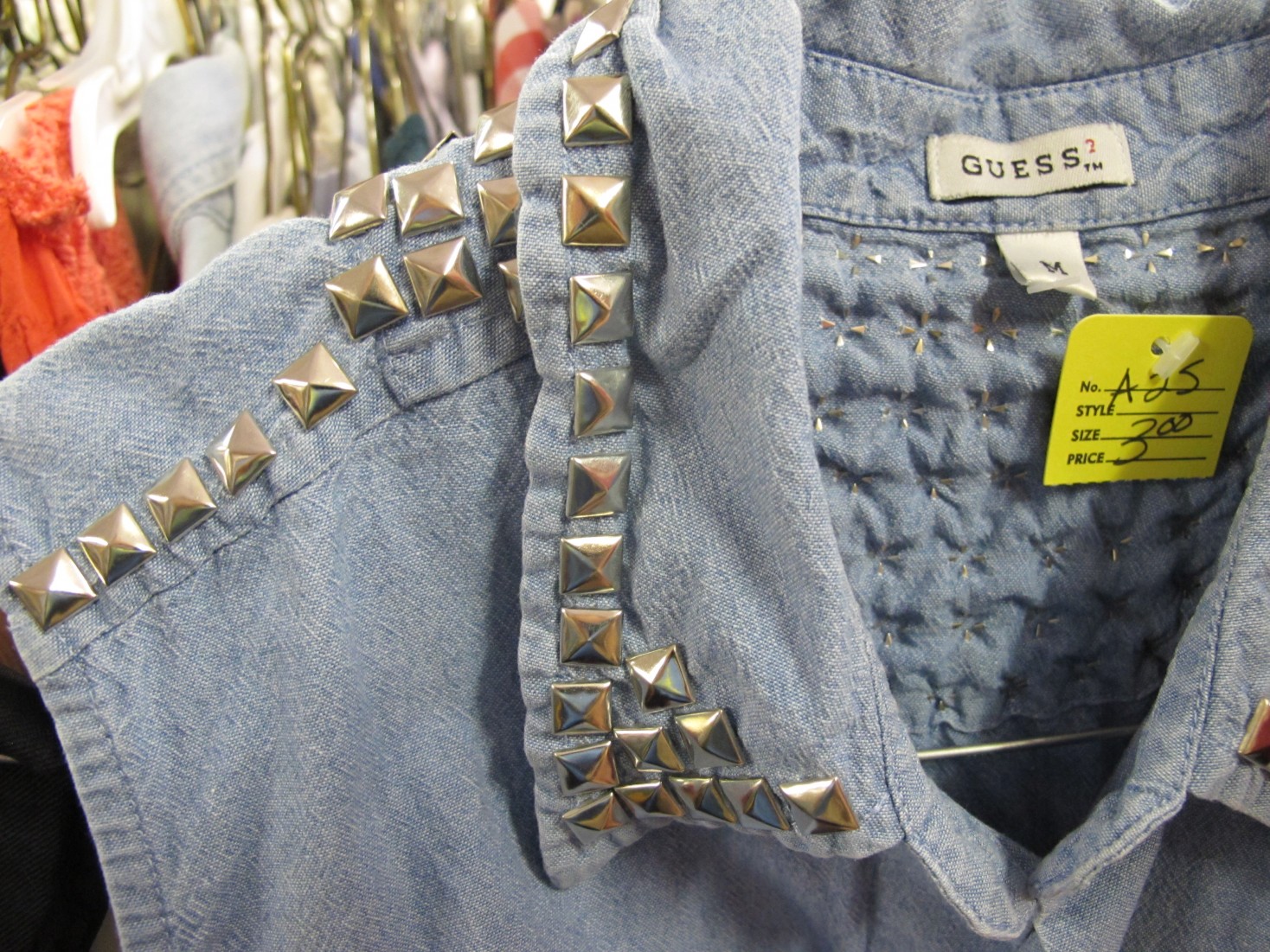 Navy Jessica Simpson body con maternity dress:
Acid wash cropped jean jacket: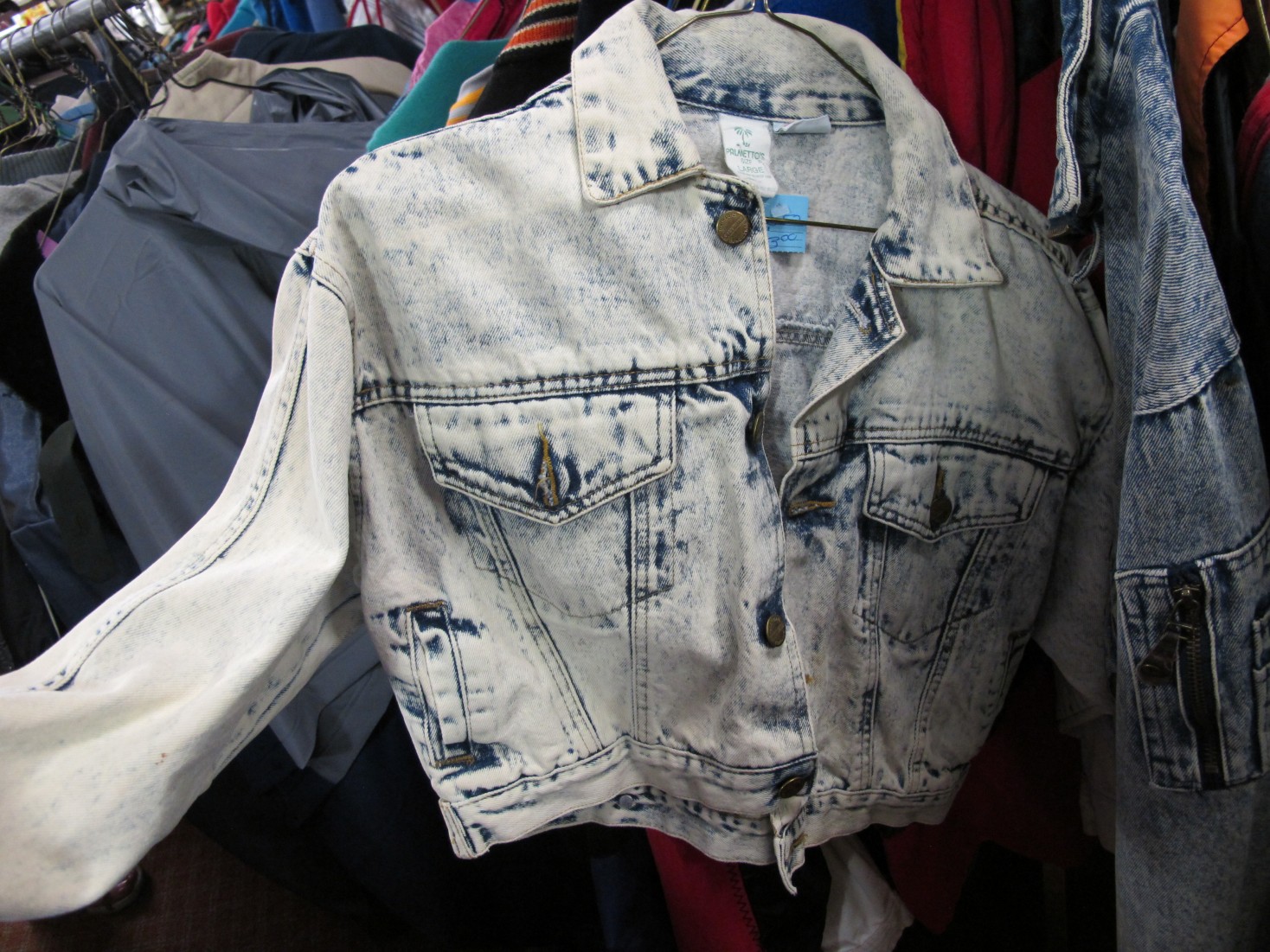 Iowa Hawkeyes kid's shirt: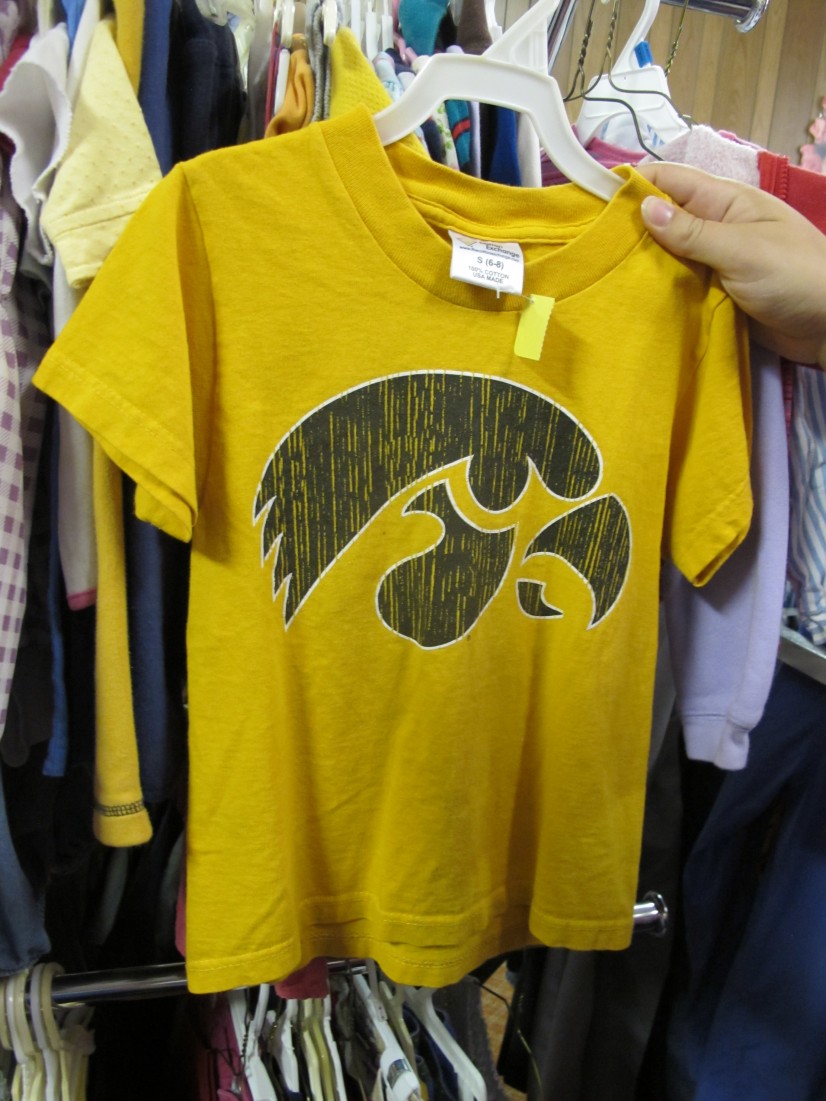 For the hipsters out there, an authentic seed corn jacket: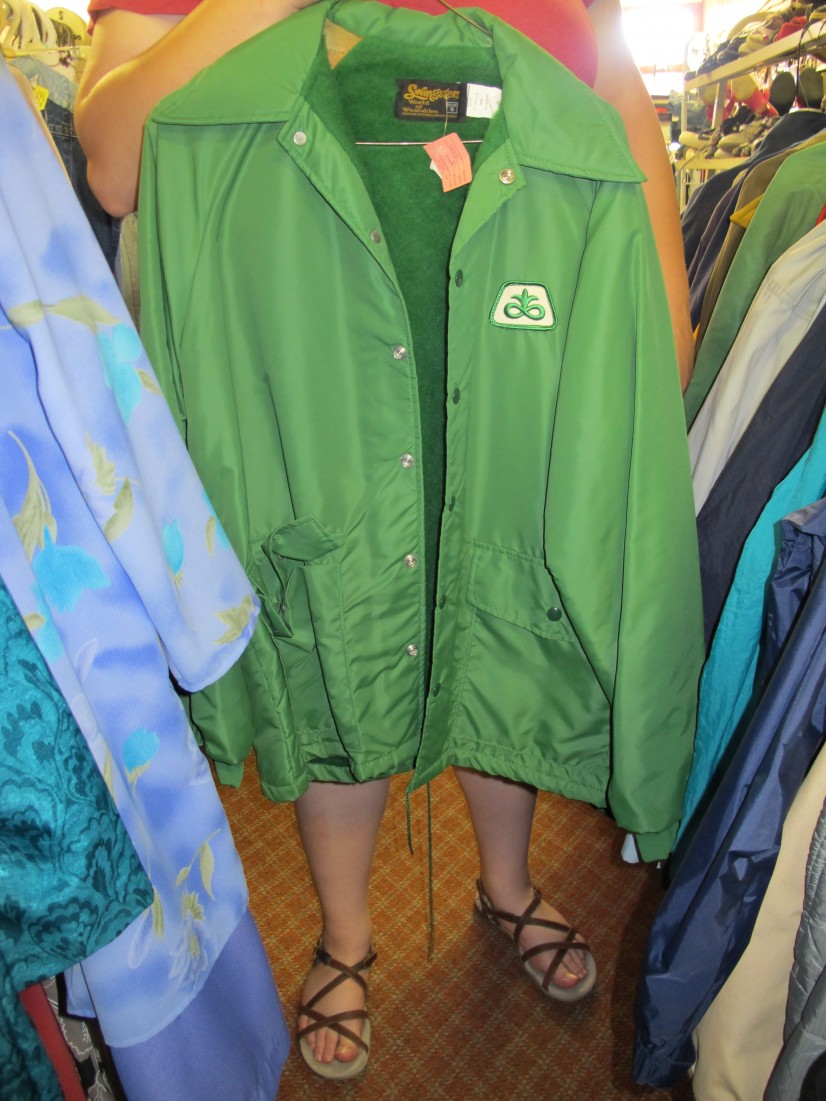 (A big thank you to my sister and my spouse for coming with me/holding clothes for photos!)
And besides clothing, you'll find funky housewares and antique linens, old-timey toys and one-of-a-kind knick-knacks. All I came home with was an emroidered white hankdkerchief for a friend who's collecting them, but the incredible stock and the trip down memory lane were worth their weight in gold.
What do you think of gems like Millie's? Do the crammed shelves and dust mites give you the heebie jeebies, or does it look like a hardcore thrifter's paradise? Would you bring home merchandise from somewhere similar?