I've mentioned before that I like browsing my boss's Talbots catalogue for inspiration – go ahead, judge me.  One of the colors they featured this fall caught my eye in this corduroy pant.  Talbots calls the color "Scotch Pine," which is a great name – and I am a sucker for well-named colors. But basically it's just their take on Pantone's Evergreen, one of the colors they've selected for fall/winter 2016-17. (For the record I like Talbot's version better, but it might just be the depth added by the corduroy.)
Pantone Evergreen; Talbots Scotch Pine
As mentioned above, I really dug how luscious this color looked in corduroy; since there is nary a green in my wardrobe color palette, though, I had resigned myself to admiring it from afar. But when I tried out adding color to my wardrobe via pants, which didn't require much matching elsewhere, I realized I wanted to do it more. And why shouldn't I give Evergreen/Scotch Pine (or its thrifted equivalent) a try?
So last time I went thrifting I made a quick run down the pants racks to see if there were any evergreen-ish pants hanging around.  It can be a bit tricky to find Pantone colors of the year/season in the thrift store since retailers are still peddling the new hues in stores.  But even though Pantone likes to make us think they invented the color wheel, the truth is these colors (or ones very similar) have made the fashion rounds before, as evidenced by the kaleidoscope of colors at your local thrift shop.
I had already spotted two great blazers in a serviceable Scotch Pine on a previous trip: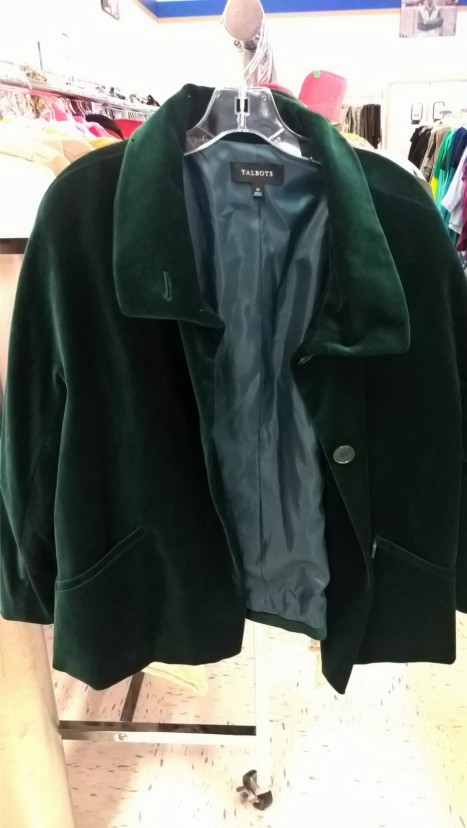 I think Talbots called this "Hunter Green" last time it made the rounds.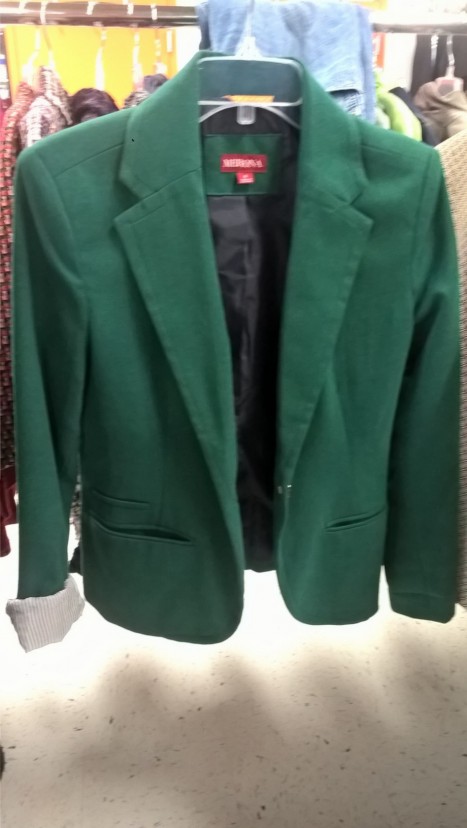 Blazer with contrast lining by Merona; I own the same one in camel.
This time around I found an overcoat by Forecaster of Boston (Made in USA) – apologies for the blurry photos!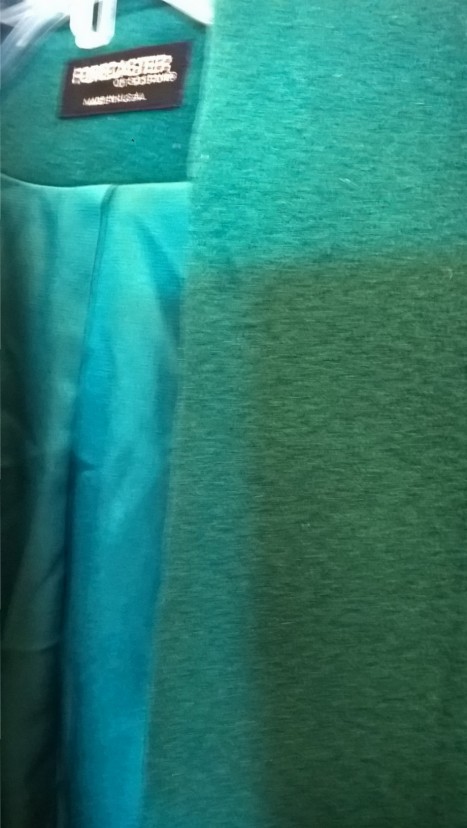 Wouldn't a coat in this color make a smashing statement?
And in the pants section, I spotted these M Missoni pants (retail $300+ !!) whose color did not photograph well but was close to this: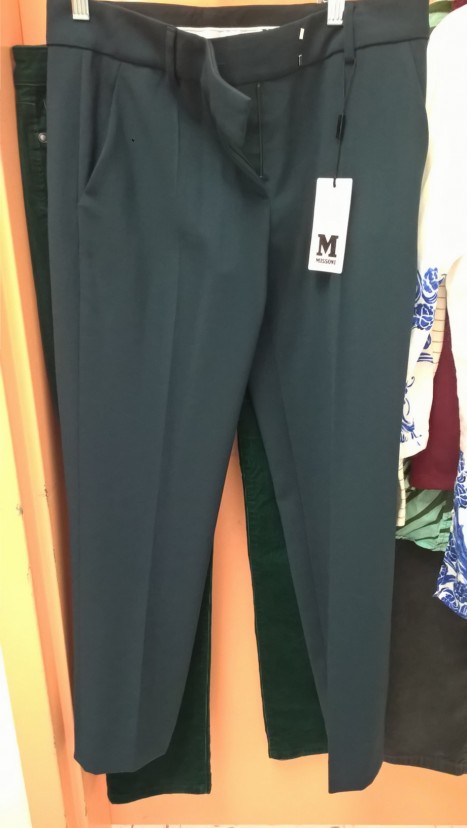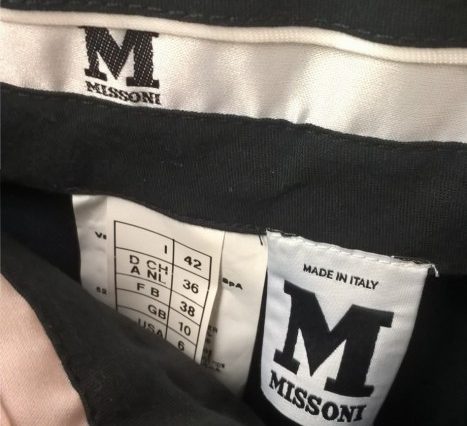 The M Missoni were alas, too small – and also rather lightweight.
But then I found Jessica Simpson cords (retail $59) that were just the right color, weight, and cut – if a little low in rise.  Lowrise waists, you are so tiresome.
Love this slim leg that keeps from veering entirely into skinny territory (and Holy Mirror Smudges, Batman):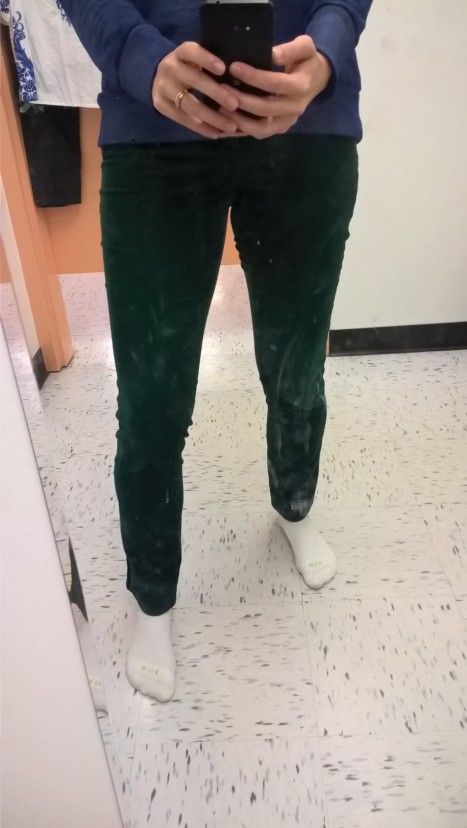 I'm bringing window cleaner and a rag to the Goodwill next trip.
Here are some eBay photos of the same pants if you wish to view sans mirror smudges.
For $6, they came home with me so I can experiment with this color. I don't know if I'll love it or leave it, but this will definitely be a fun, affordable way to find out!  And lesson learned – don't be afraid to look for current trends at the thrift store!
What trends have you had success thrifting while they're still in retail stores? Flares come to mind as another surefire find these days…