Have you ever worn something and felt like even though it was appropriate to the occasion, and not way outside your style comfort zone, it was just…meh?  Didn't really feel like you?  That's how I felt yesterday in this outfit:
Something about it just felt…too plain, too staid, too…how your mom dresses for a bridge lunch with friends?  Except I totally know bridge moms out there who look snazzier than I do in this outfit.
Let's dissect it.  The pants are my Zara men's Glen plaid trousers, and just the fact that they are dude pants with deep pockets and velvety trim makes me feel hip and badass.  So they're not the problem.  And my Puma sneaks in coral and brown are unexpectedly sporty, adding a touch of funkyness to this potentially funk-less ensemble (yes I preached in this):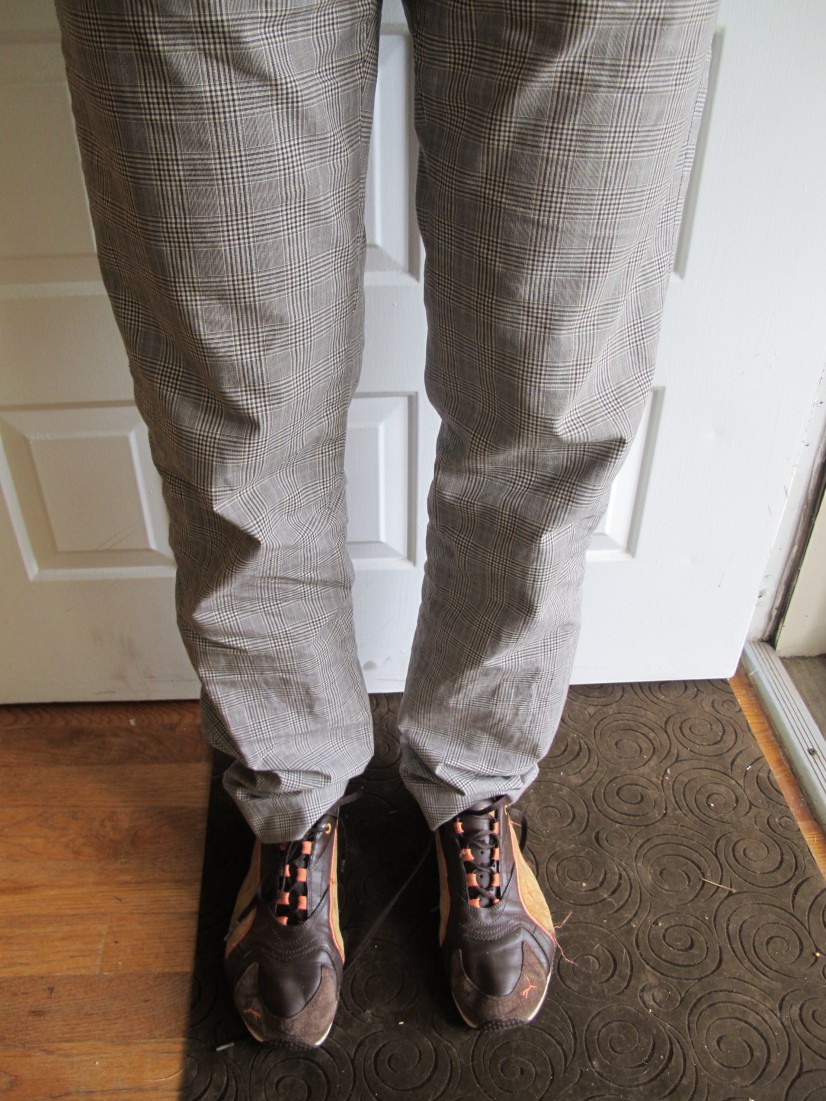 Please ignore my untied shoelace.  
And my socks!  My socks are the jam.  Argyle in wacked out colors always amps up your outfit.  Plus I was jazzed to be wearing socks again since yesterday's endless rain made it cool enough for foot coverings more comprehensive than sandals: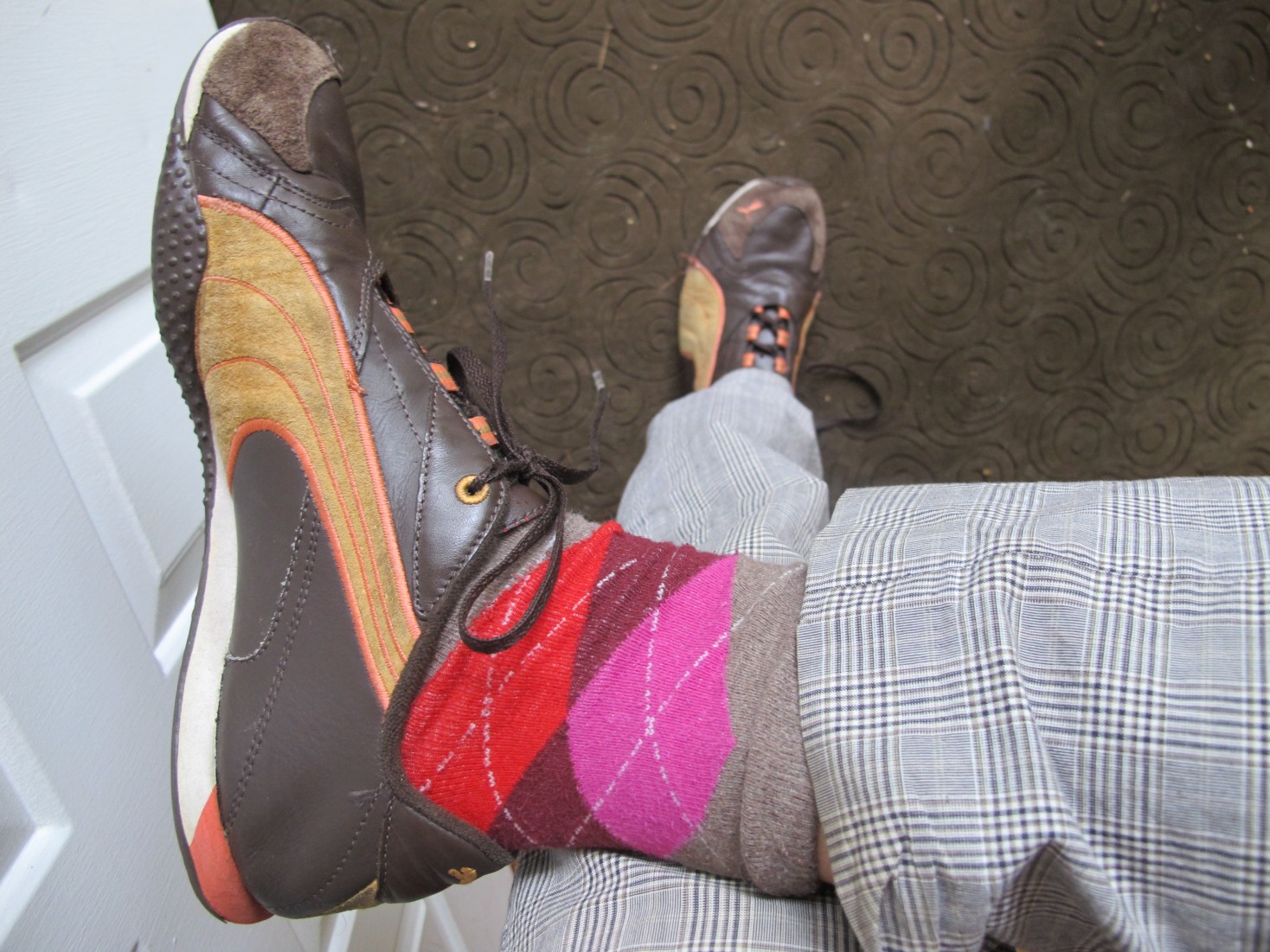 I also love this necklace from ChildrenUP, a non-profit based in my hometown that provides schooling fees and local support & mentoring for Ugandan students who couldn't otherwise afford secondary education.   My mom finds the coolest things at their fundraising events, this necklace included. Normally, it adds just the right amount of texture and pizzazz:
The shirt's in a color I like and that goes with most of what I have; it has 3/4-length sleeves and a boat neck that shows off mah neck; and it's a thick enough knit to lay smoothly without clinging.  So what was the problem?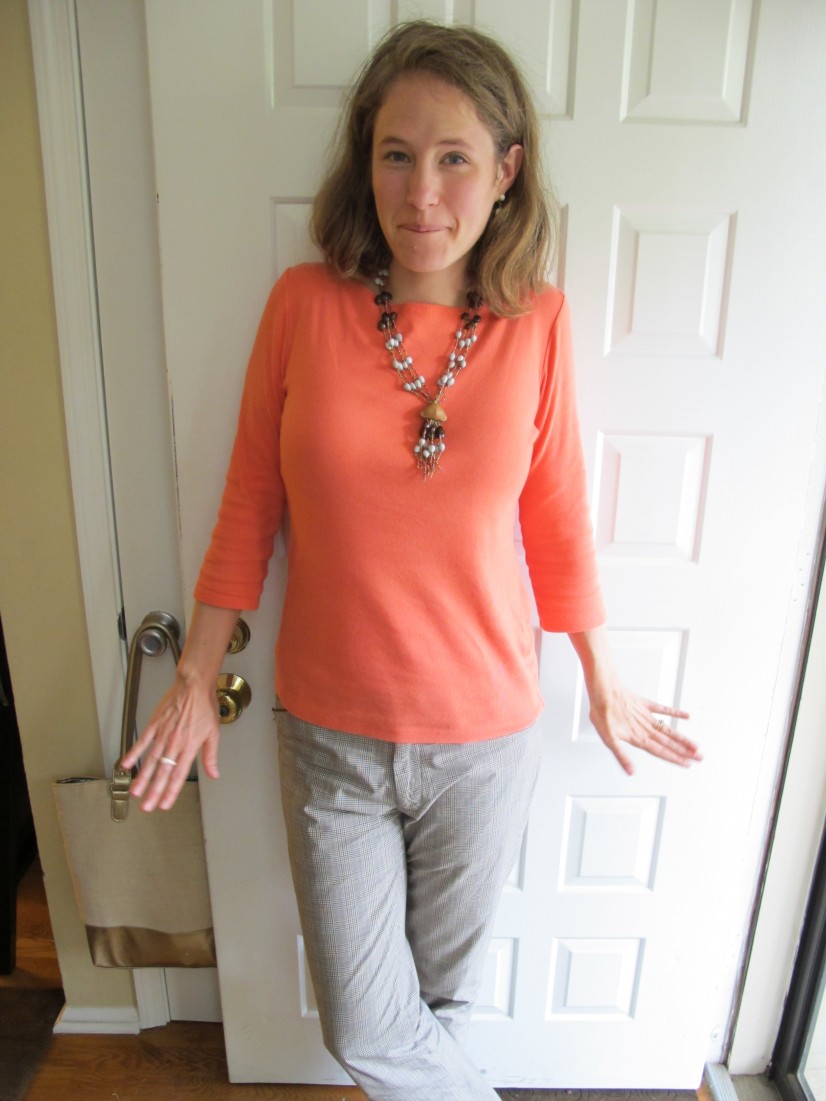 Besides my jazz hands, that is.
It's the shirt, y'all.  Or the way the shirt is combined with the pants.  Turns out I like to tuck shirts in, let them skim just at the waist, or let them slouch or swing a little loose in the breeze, tunic-style; something about having them lay closely over my pants makes me feel matronly.  Too close to twinset territory, perhaps?*  Plus, close-laying tops make belts look awkward and you KNOW these pants need a belt to stay put because they are cut for a typically masculine waist.
This shirt, as mentioned above, ticks several boxes on my list–great color, great fabric, great sleeves, tasty neck.  It is a sensible, quality piece, and most style blogs I read tell you to stock up on such basics, calling them "classics" that "go with everything!" and "won't stand out so much that people remember you wore it last week!"
The allure of those attributes combined with that practical advice, lodged somewhere in the back of my brain, made me ignore the fact that this shirt is not a style I wear.  Ever.  I ignored my style conscience (or maybe just wasn't tuned in enough to even consult it), and home it came with me.  I imagine it now sitting on its hanger, eagerly awaiting a chance to prove its wardrobe worth but never quite making the cut because: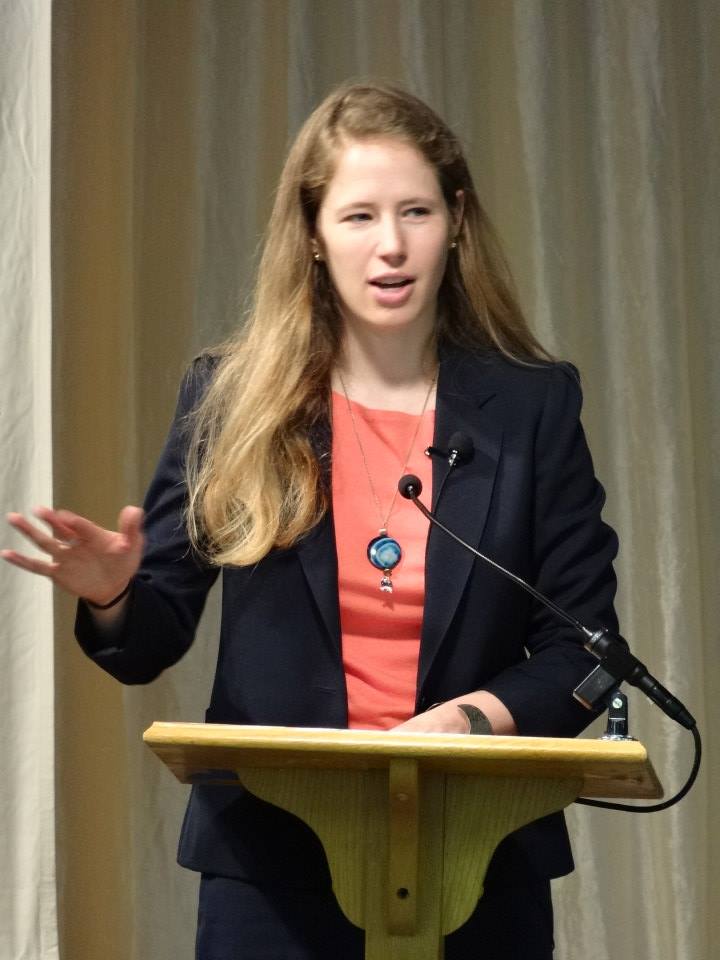 Who is that corporately polished preacher? 

Yeah.  Totally appropriate, totally not me.
– – –
Have you ever put together an outfit that should've worked, but just didn't?  How did you figure out what was wrong?  Do you have any thoughts for how to make this kind of top work so that it doesn't get sent to donation land??  Or do I need to just suck it up and send it on to someone who will love (=wear) it more?  Scroll down to comment!
*Nod to my bridge ladies–I know folks who make twinsets look sexy and stylish…sadly, I'm not one of them.