This weekend it truly felt like fall.  We had a "cold" front come through—"cold" meaning lows in the 40s and highs in the mid-60s Fahrenheit—so for church on Sunday I busted out the tweed, the turtleneck, the long cardigan, and the fall accessories.  Oh, and socks with my dress shoes—it's the first time it hasn't felt sweaty to wear the two together!
I give you our pumpkin, Mr. Morris: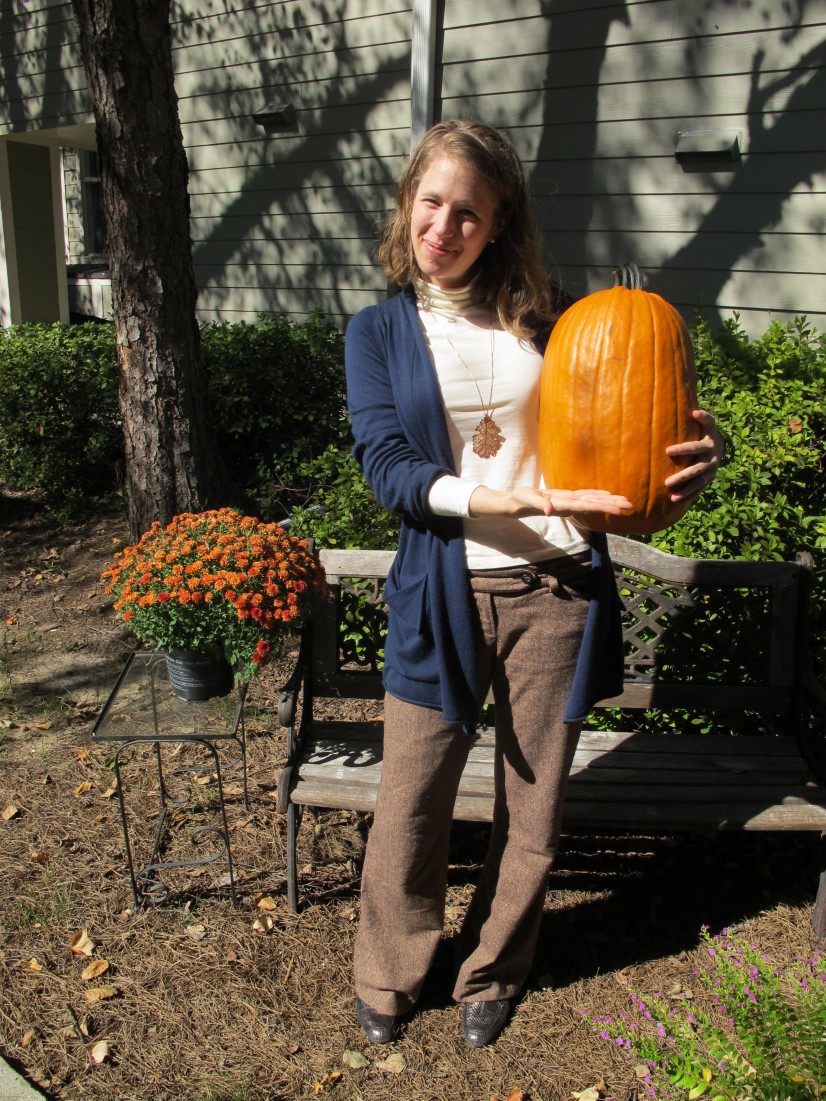 I discovered a year or two ago that I love this silhouette: long pants with a bit of flare + a turtleneck on top.  Turtlenecks are ingenious because with a thin layer you feel perfectly toasty—no cold drafts down your neck or dithering over whether to wear a scarf.  I have turtlenecks in navy, grey, and cream (below) that are all this thin, incredibly soft, almost tissue-paper weight, and I love them.  Perfect for layering.
Then you add a long cardigan on top to keep the long lines going/add a removable extra level of warmth/modernize your silhouette, and BAM!  You are ready to rock an updated 70s vibe.
I also particularly love the details in this outfit—coppery metallics in the necklace and shoes draw the eye and dress up the solid-color torso, while the tweedy nub of the pants balances out the smoothness of the fabrics up top.  And I can never say no to fun socks, no matter who else notices them; at the very least you'll get knwing smiles from fellow sock aficionados when you sit down and your pant hem hikes up a little bit to shoe off your sartorial sense of humor.
Happy Fall, if that's the season you're lucky enough to be enjoying right now!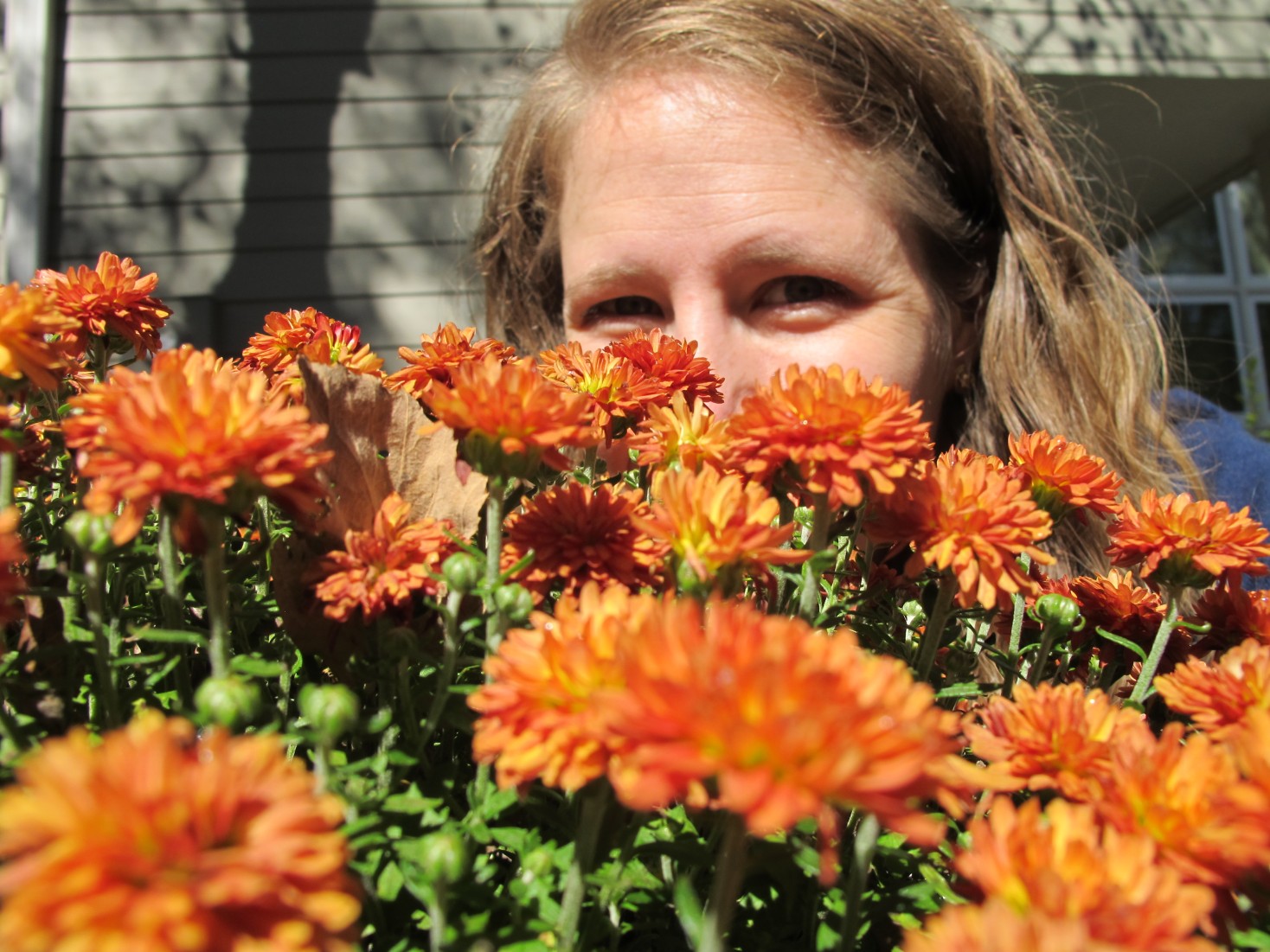 Scroll down to comment with your favorite fall fabrics, colors, and silhouettes!