In an effort to stick to my own advice about knowing what you're looking for before you go thrifting, I like to keep a list of what specific items I'm hunting.  I find when I'm surrounded by limitless options—grocery store aisles, say, or movies to watch online, or racks upon racks of delicious secondhand clothes—my memory becomes a sieve and I can't remember all the food/movies/clothing items I meant to look for.  Is there a name for this??
A list also keeps me on track when I get distracted by—ooh! fun shoes!— or hmmm, I like the look of those skirts…   I can consult the list and (in theory) redirect myself back to the pants/tops/dress section I meant to be combing for finds I actually need.
My list is literal; I tuck it in my jewelry drawer so I see it every time I reach for a pair of earrings.  Seeing it this often seems to combat the aforementioned sieve effect to the point that I can access it in my head even on spur-of-the-moment thrifting adventures.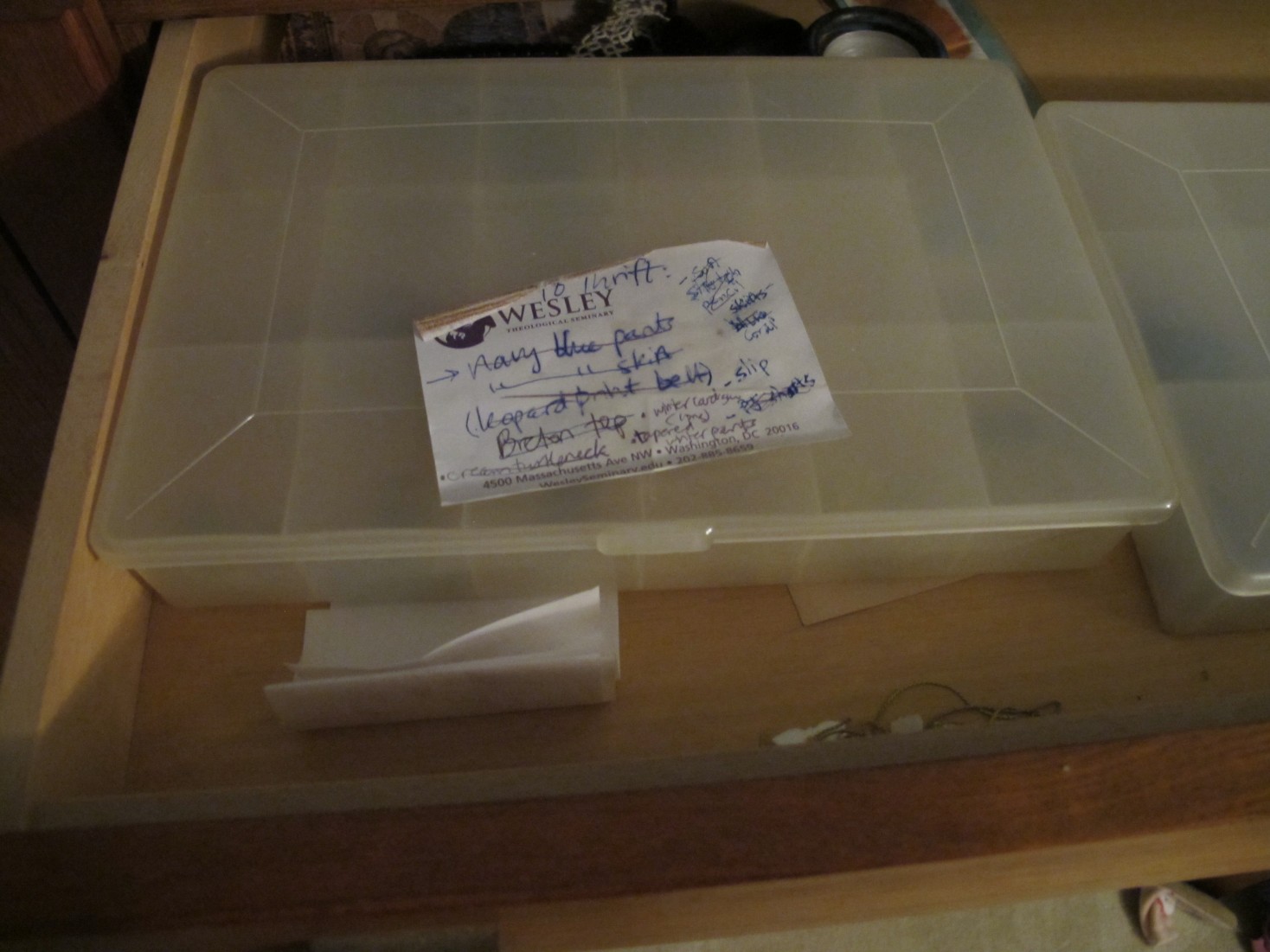 (Keeping said list in your bag might be a good option for those of you who prefer to consult the real thing in situ; since my toddler likes to clean out my bag a couple of times a week, anything I try to keep track of on paper has a short shelf life.)
My current list:
a classic blue short sleeve or sleeveless sheath dress without a lot of embellishments
off-white turtleneck to replace the one that was too tight to wear on its own
warm winter cardigan that can layer on top of everything
tapered thick trousers for winter
Two visual notes re: pants I loved for this last bullet point but that weren't in my size (I'd tailor the legs on the Talbots to taper); good research reminder for next time: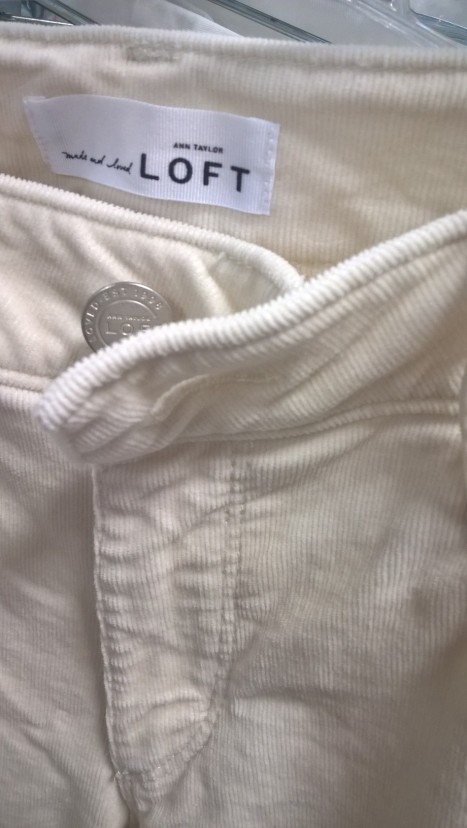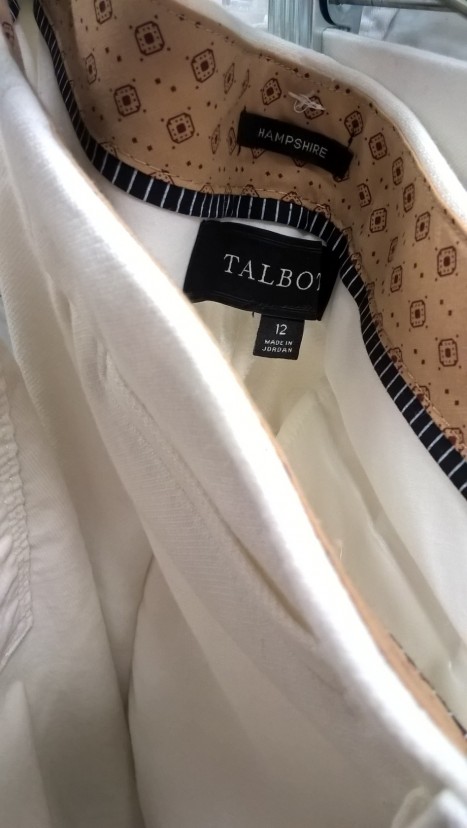 You may have noticed that 3/4 of the things on my list are winter-related (ideally the shift would be able to go over a turtleneck and leggings, thus winterizable too).  I like to look for things off-season so that I don't fall prey to last-minute panic when the seasons change and I am COLD and IT DOESN'T MATTER THAT THIS SWEATER LOOKS LIKE A YETI GET ON MY BODY ALREADY.
That's why I say thrifting is a long game—keep your eyes peeled and your focus sharp and, over time, you can assemble a wardrobe that is perfect for your lifestyle, taste, and body.
Do you keep a thrifting list, whether on paper or in your head?  If so, what's on it right now?