I thrifted a lovely little number this week and felt inspired to wear it right away – the sign of a good thrift.  There was just one problem – it was a cotton shirt dress.  Even in Atlanta, December is not always friendly to warm weather clothes.  But I was determined.
My biggest tip for wearing warm weather clothes in cold weather? Layer both over and under.
So I started with a sleeveless undershirt to keep me warm.  (If it had been even colder I would've gone with my cream turtleneck.)
Then I put the dress on and tried out a few different leg-coverings: regular thin-ish cream leggings, cable-knit white leggings.  The first seemed too summery, and the second were too white – not the warm cream tone I was going for to pair up with this delicious caramel dress.  Then it hit me that my cream corduroys would be the perfect color and warmth.  Et voilà: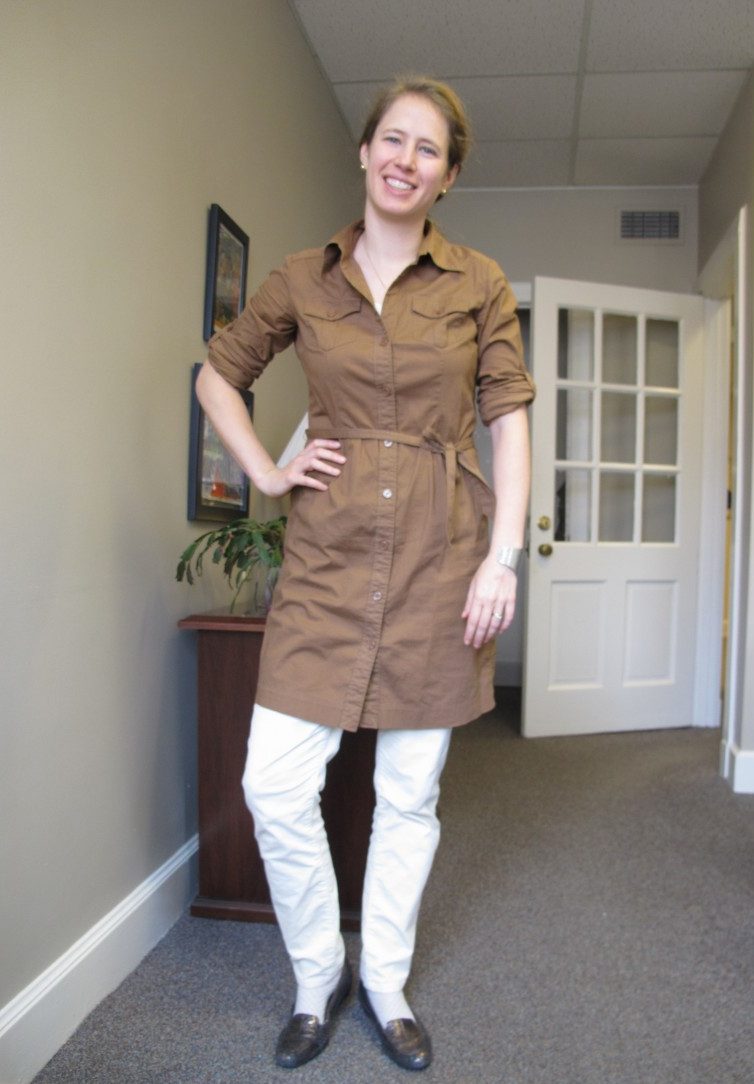 I spy an undershirt: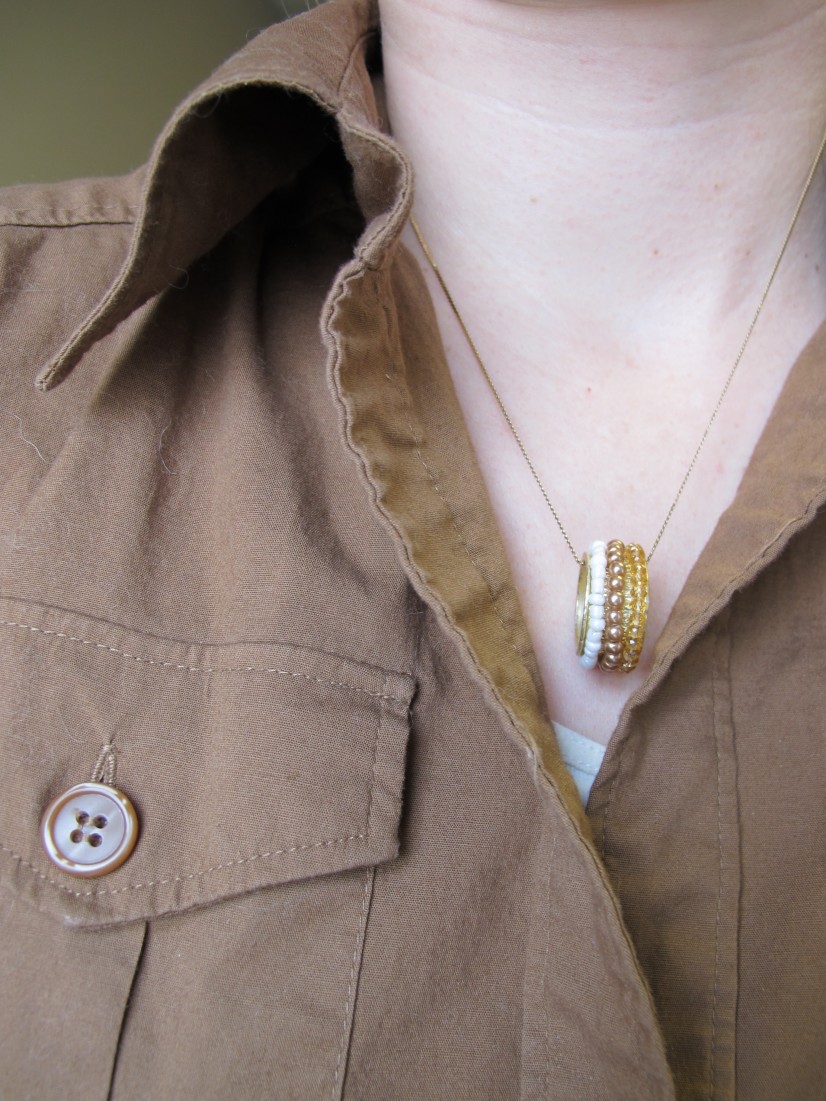 I nabbed two of these rings at the Goodwill the other week and popped one on as a necklace and wore one as a ring:|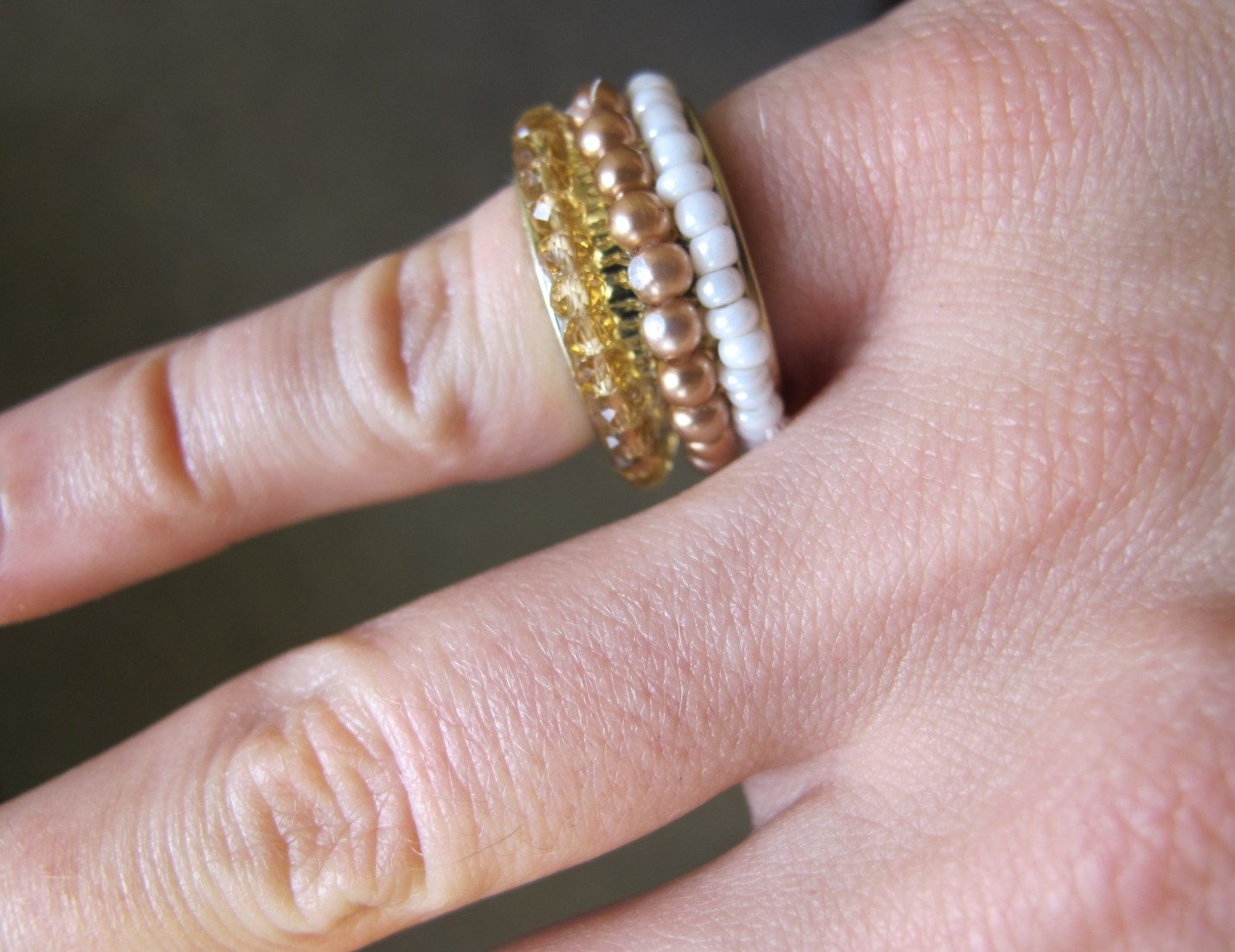 Hello glorious safari details: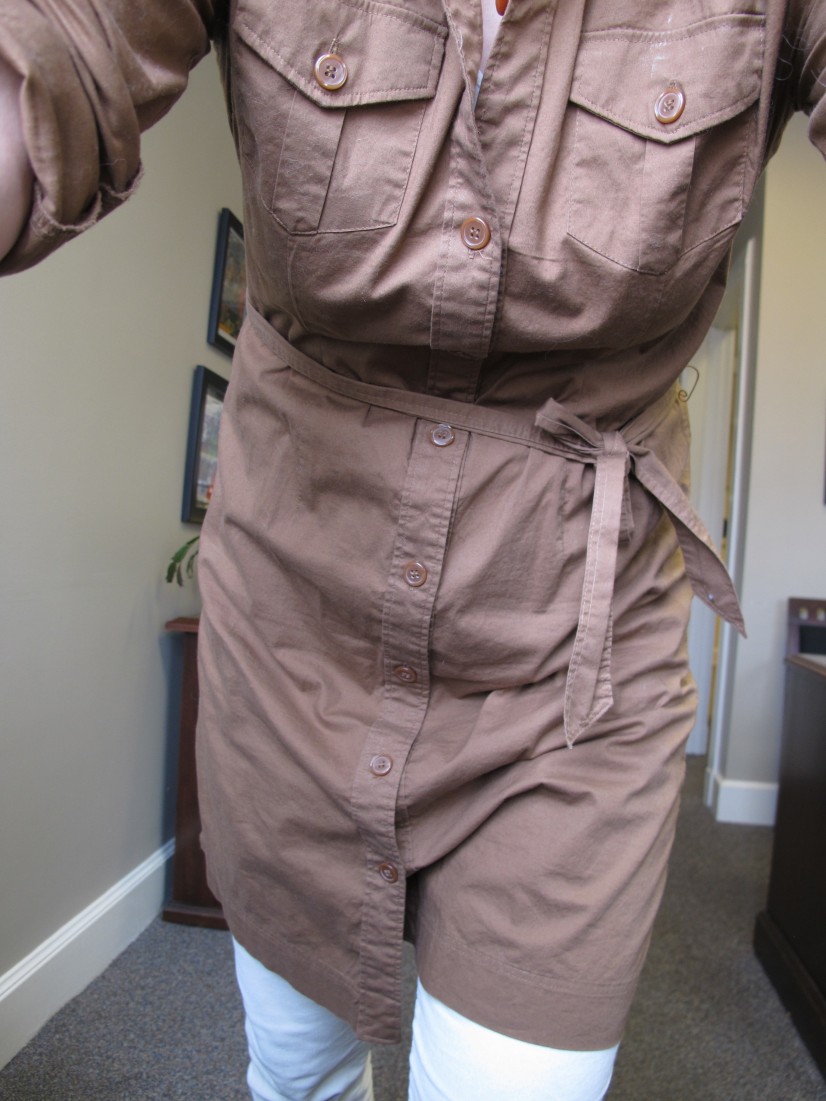 Then I popped my big fuzzy sweater on top to make sure I was cozy.  First wear of the season for this baby: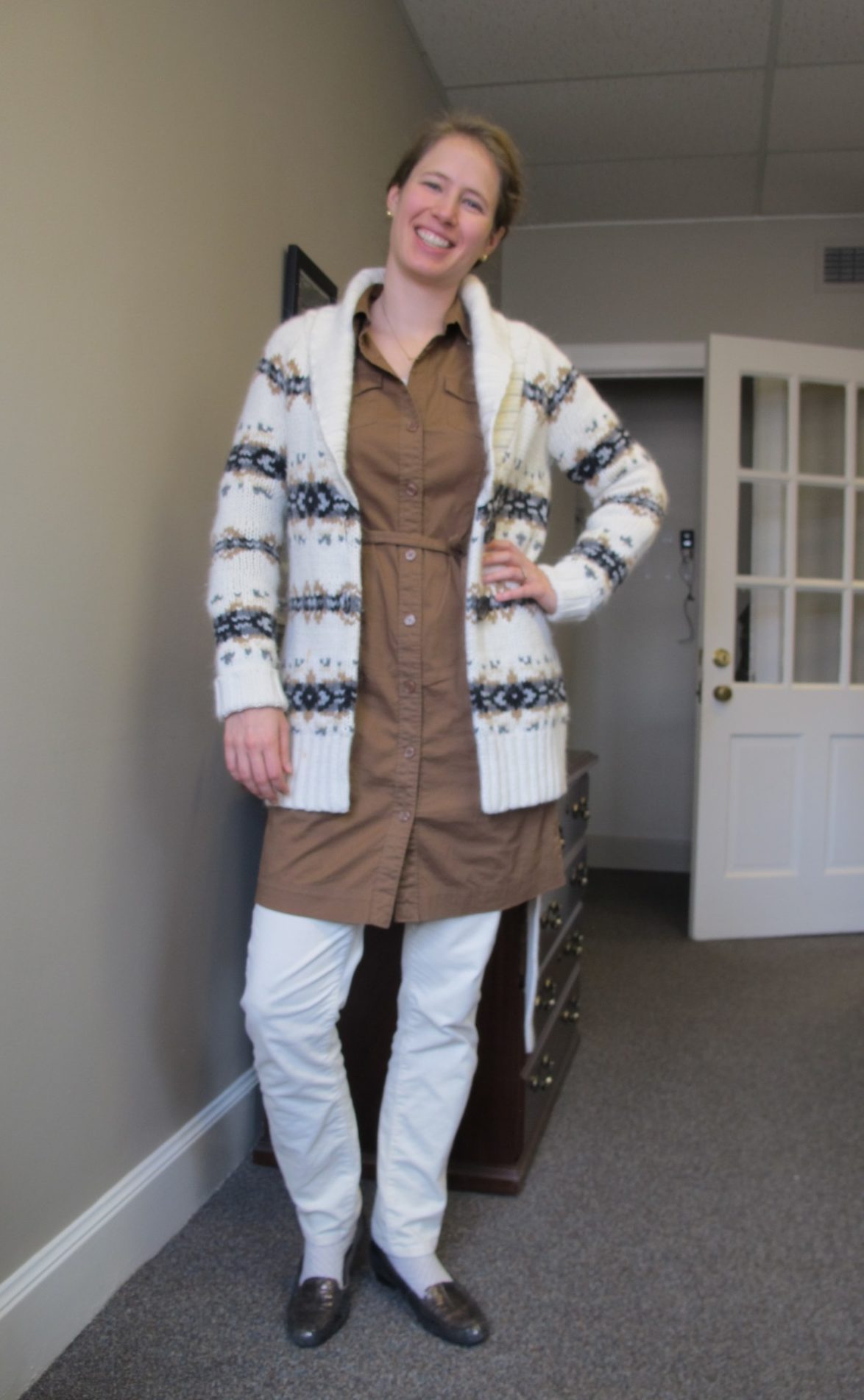 Sorry it's a little blurry – I'm still not great at taking outfit selfies!
And here's a sassy little bow: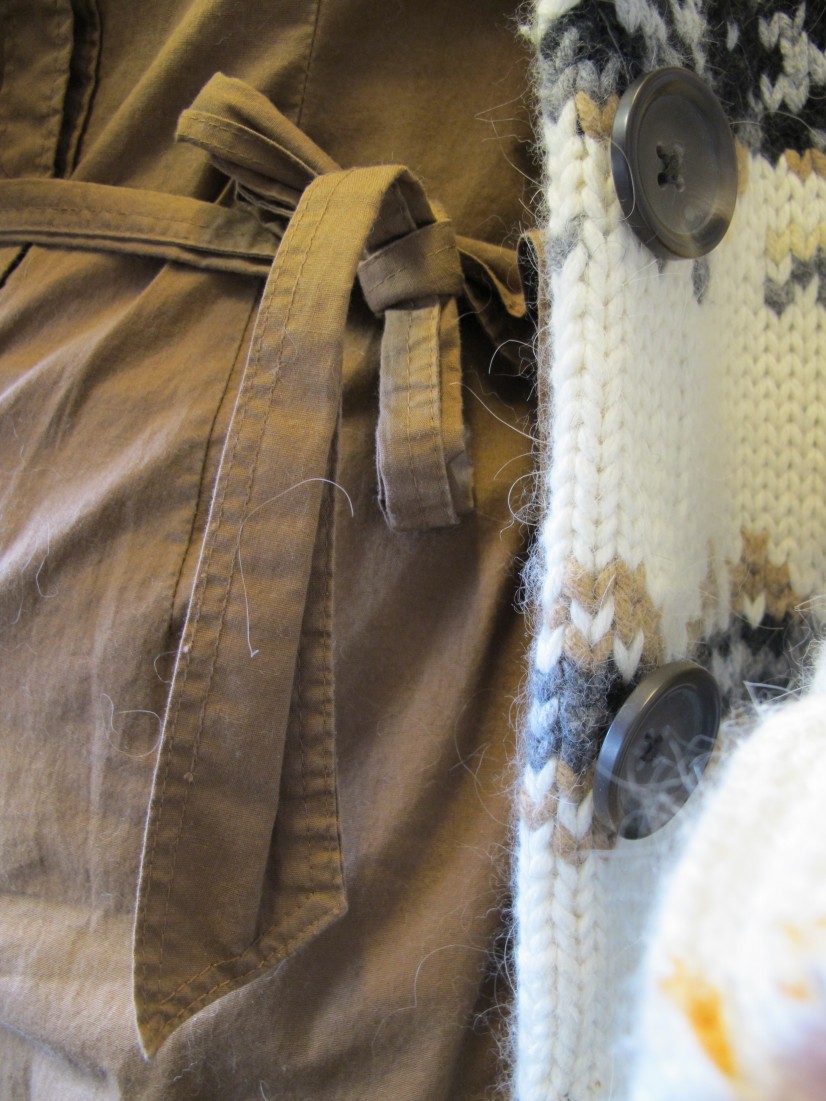 My favorite – roll tab sleeves!  This sweater is kind of like a shedding polar bear, though: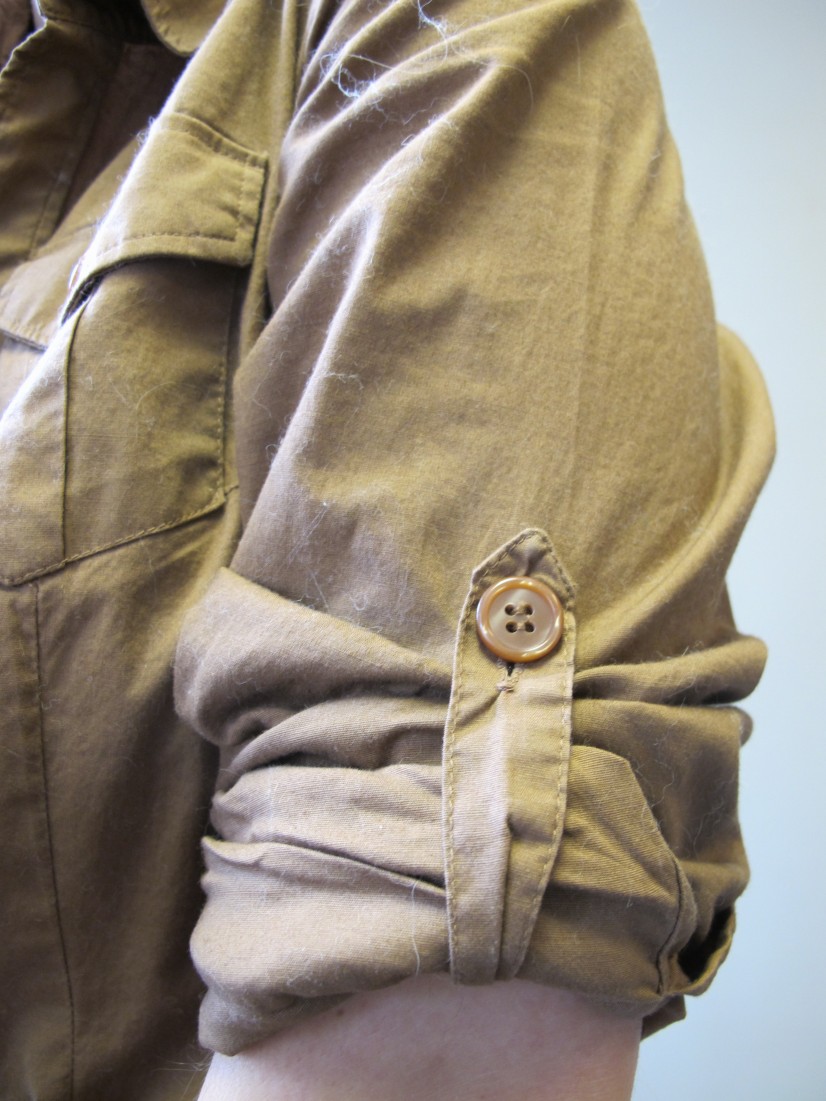 Last but not least, textured socks and bronze snakeskin flats:
Shirt dress: Jones New York, thrifted
Undershirt: Cuddleduds?  Can't tell for sure; thrifted
Sweater cardigan: Loft, thrifted
Corduroys: Lauren jeans by Ralph Lauren, thrifted (new with tags) and tailored
Socks: Target, retail
Shoes: Clarks, retail
What warm weather pieces do you wear in the cold, and how do you style them?  Scroll down to comment?