I talked Tuesday about how much of a circus, shopping-wise, the Goodwill Grand Opening was.  I got there about 2 hours before the doors opened to tour the store and check out the merchandise, so I had spotted a few things I was interested in, but by the time I got around to shopping, a few of them were gone (I'm looking at you, blue dresses).
However, I did nab a stellar J. Crew white denim jacket, which, while not on my current thrifting list, will serve as a great thrift upgrade for the Calvin Klein jean jacket I got on sale for $25 in college: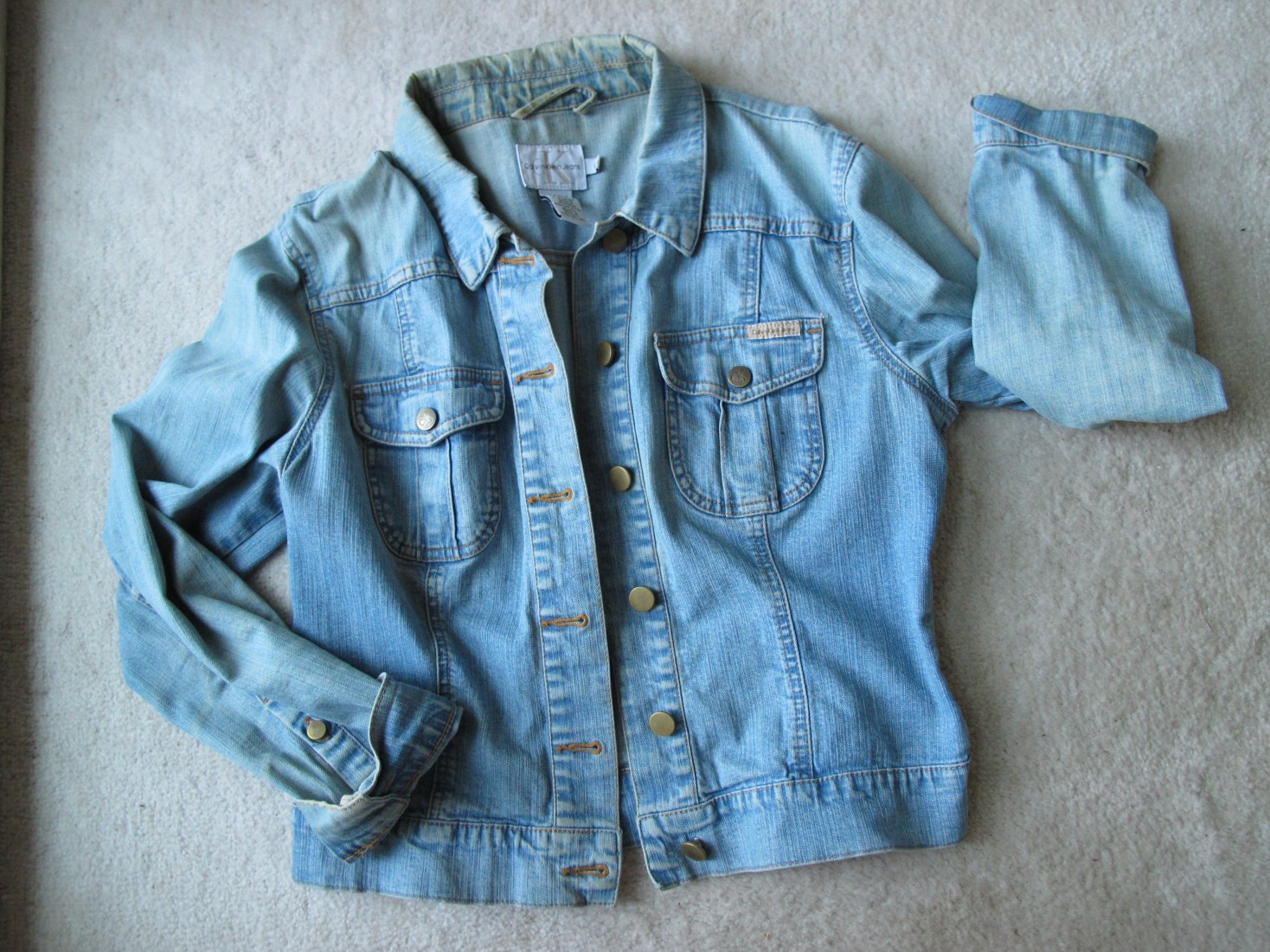 The blue color means it reads decidedly casual, which limits its versatility a bit.  But more importantly, a decade and a half on it now has a tear – sad day: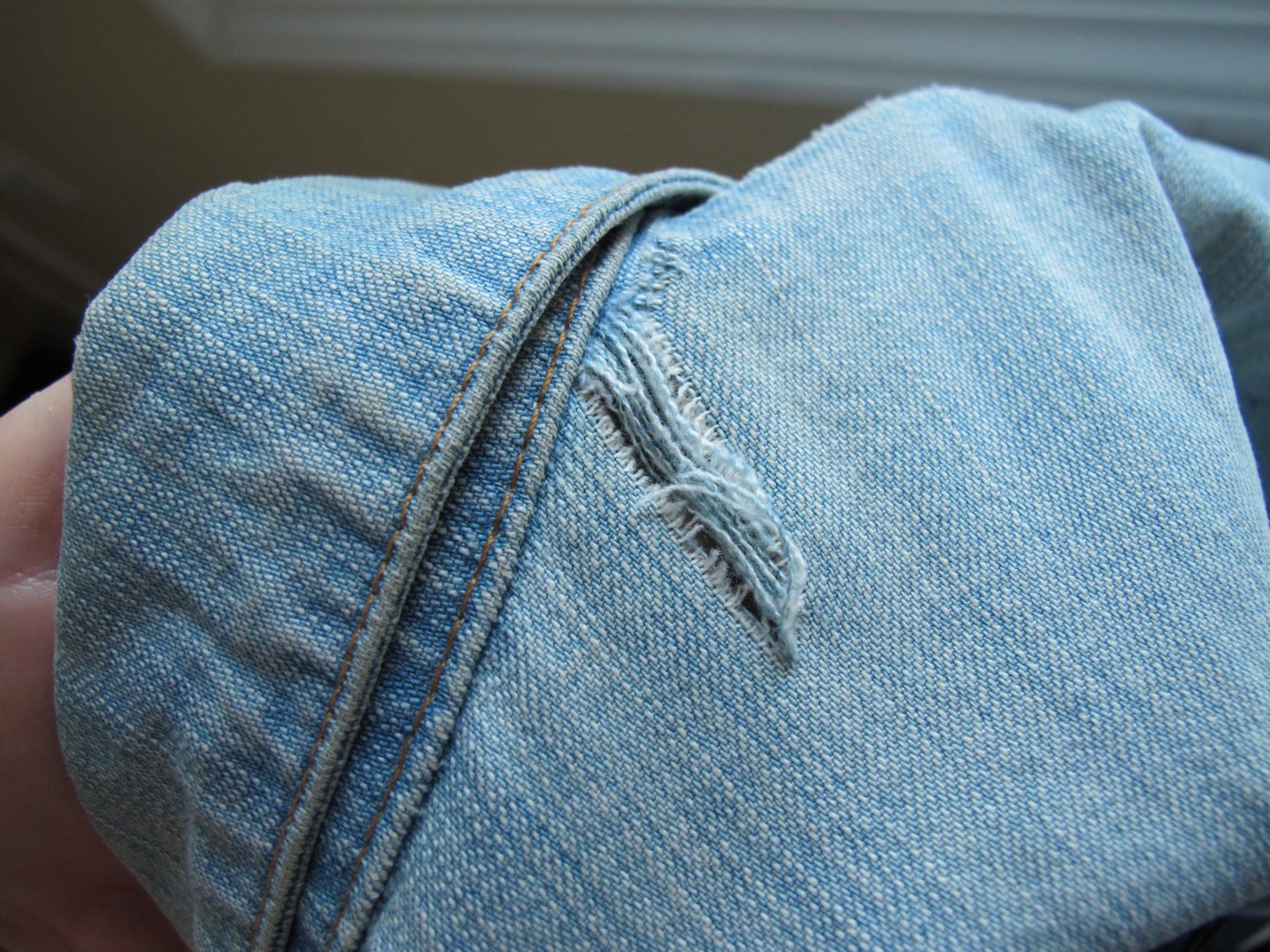 This baby, however, spruces things up considerably: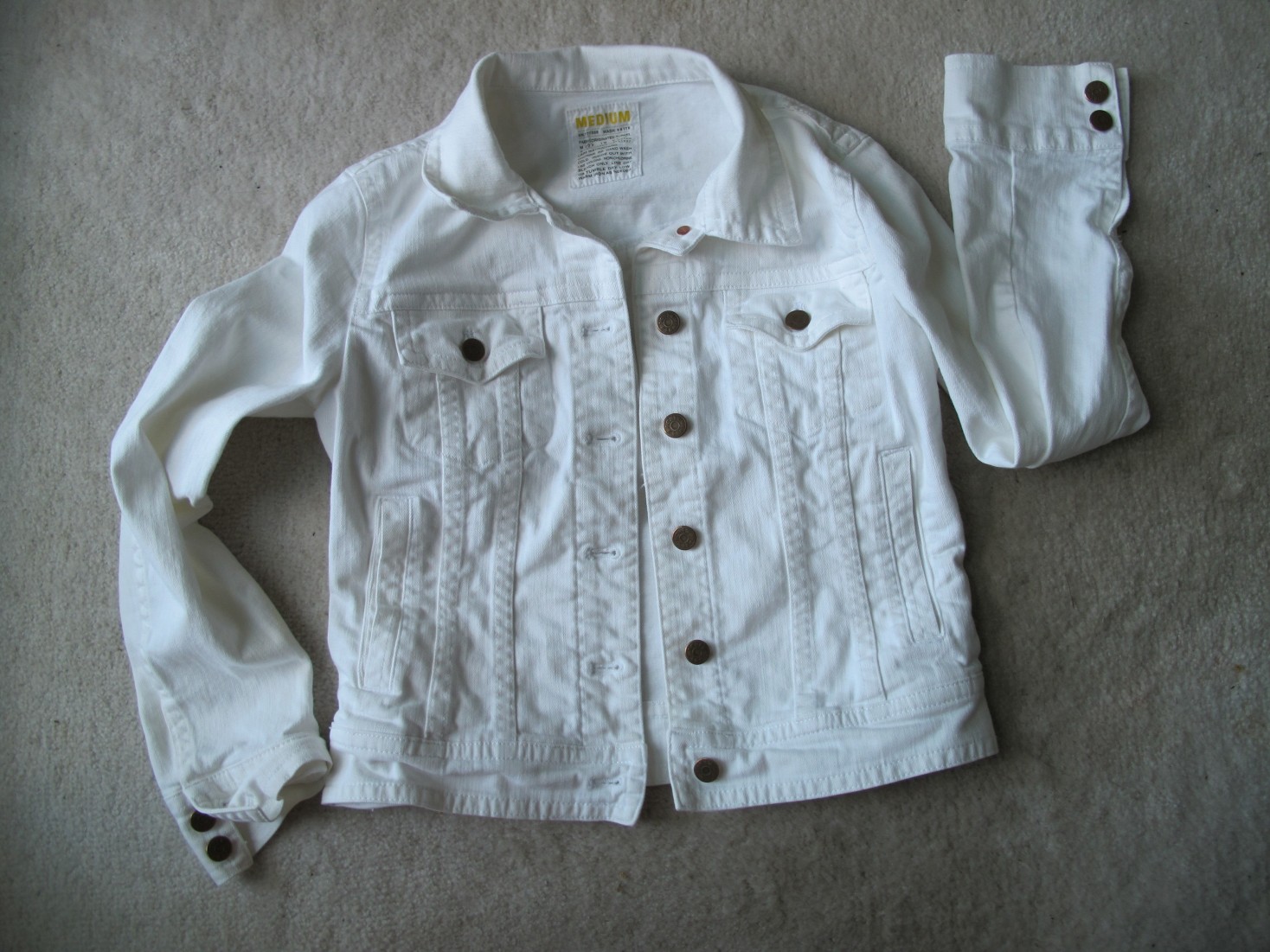 It's work appropriate, and a perfect layer for our Southern climate where it is sultry all summer long (starting with 90 degrees at the end of April) but we insist on air conditioning the living tar out of our interior spaces.  You better be prepared to cover up that sun dress, Sugar.
I also found this lovely top, which, while unlined and probably not stellar quality, put a smile on my face.  The bold colors and the plump little birds just make you want to sing, no?

The sleeves are long (to the beginning of the elbow) and fitted, which is a different and cool detail, and the shoulders fit great, but the rest of the top is sort of swingy – much larger down below.  I'm debating whether to have it tailored to a more boxy silhouette (a la this top).  Having the armholes altered will probably cost a pretty penny… curse my lack of sewing skills!  If I can't make it work tailored, I very well may hang it against the back of my closet as wall art.
Last but not least, The Grouchy Ladybug, a childhood favorite, in toddler-friendly board book form: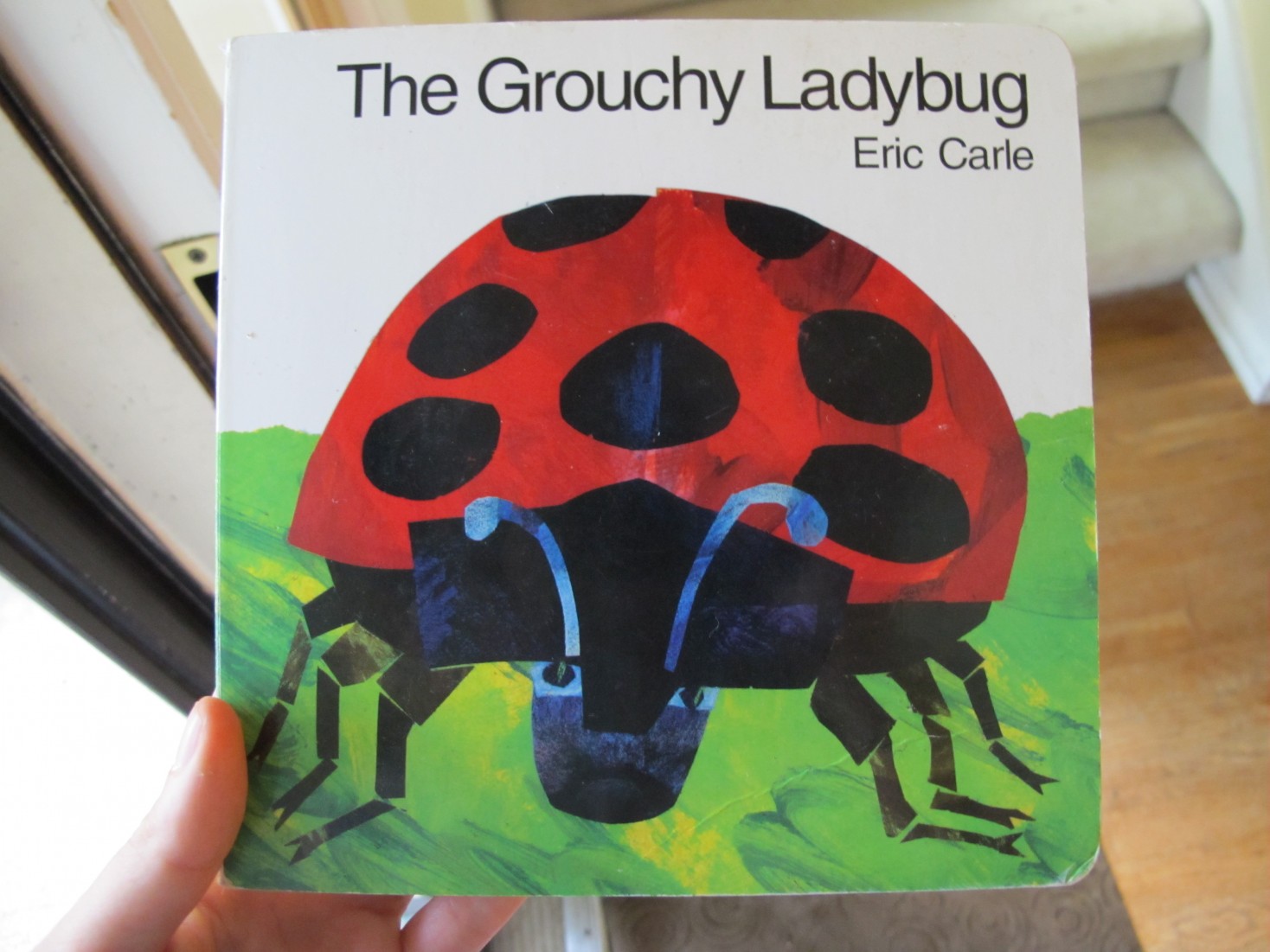 We probably own 10x my child's weight in children's books.
What delicious finds have you discovered in thrift stores lately?