Let me take you on a little tour of photos collected on my last Goodwill foray:
That's a lot of leopard.  And I'm not even including all the non-traditional takes I found, like this: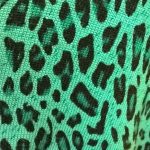 As you have probably gathered, I love me some leopard (or is that cow?). But I haven't yet pulled the trigger on a full-blown leopard item. (I tried with a Target top once and I just felt like a Las Vegas retiree.)
Wait.  There's this; but the grey/black combo is missing the tan of a classic leopard – see?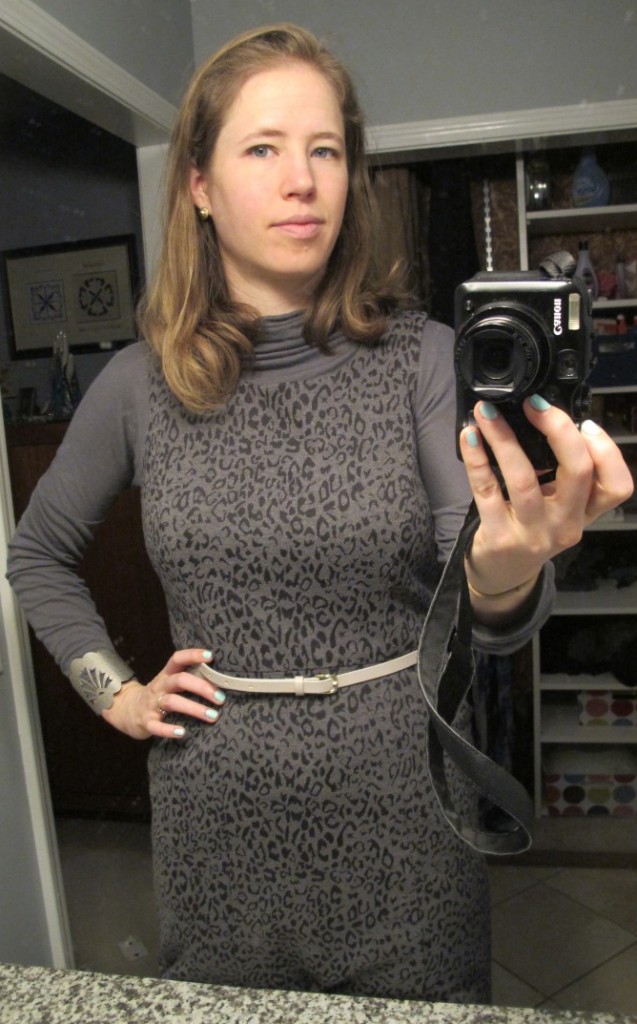 A lot of times I steer away from a particular full-on leopard because it has too much black, which kind of swamps me.  But also, many all-over leopard items can feel overwhelmingly busy.  (See above.)
So I'm not sure if addressing my reluctance will involve finding *juuuuuust* the right leopard – something with little black, a warm golden taupey color, and lots of clean background showing through? – or if I just need to stick to muted/minor uses of leopard – accessories, shoes, a panel or two.
(My coworker, for example, wore a sleeveless sweater yesterday with a cream back and trim and a leopard-on-cream front.  It was light and fresh and fun, not tacky, brassy, or frantic.  I wish I'd thought to take a picture!)
So, Thrifters – I need your input.  What are your tips for making large swathes of leopard work?  What are your favorite leopard palettes?  Do you just skip the shirts/skirts/dresses/pants (oooh, pants I could probably swing!) and stick with accessories?  Scroll down to comment.