Apologies for the incomplete post last night. I discovered that blogging while supervising a painting toddler results in posts with pictures missing and black paint (thankfully washable) splattered all over the dining room wall.
It's actually a bit cool in the mornings now in Atlanta!  I still couldn't talk myself into truly needing a blazer, but that weather will be here soon.  In preparation, I took care of some pilling on a couple of cool weather blazers.  And my winter weather pants came back from the tailor!  (I realize in looking back on my preview post that it may not have been clear that I was having the legs tapered on the pants on hangers – I was on my way out the door for some much needed vacation. Also, take a look at the updated version to see the items that did not make it into last week's wardrobe preview due to technical difficulties.)
And now, shaving my blazers.
Pills, gah.  I hate them with a fiery passion because nothing says "shlubby wardrobe" louder than a lovely knit covered in these little beasties: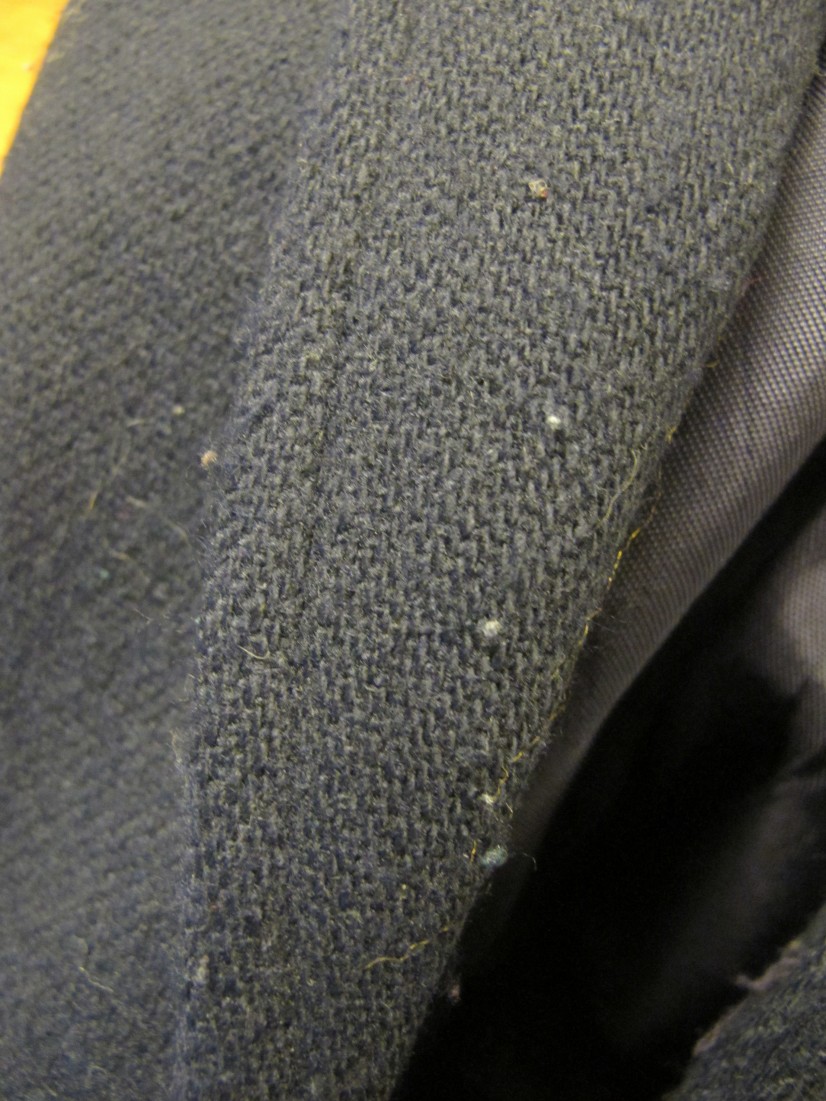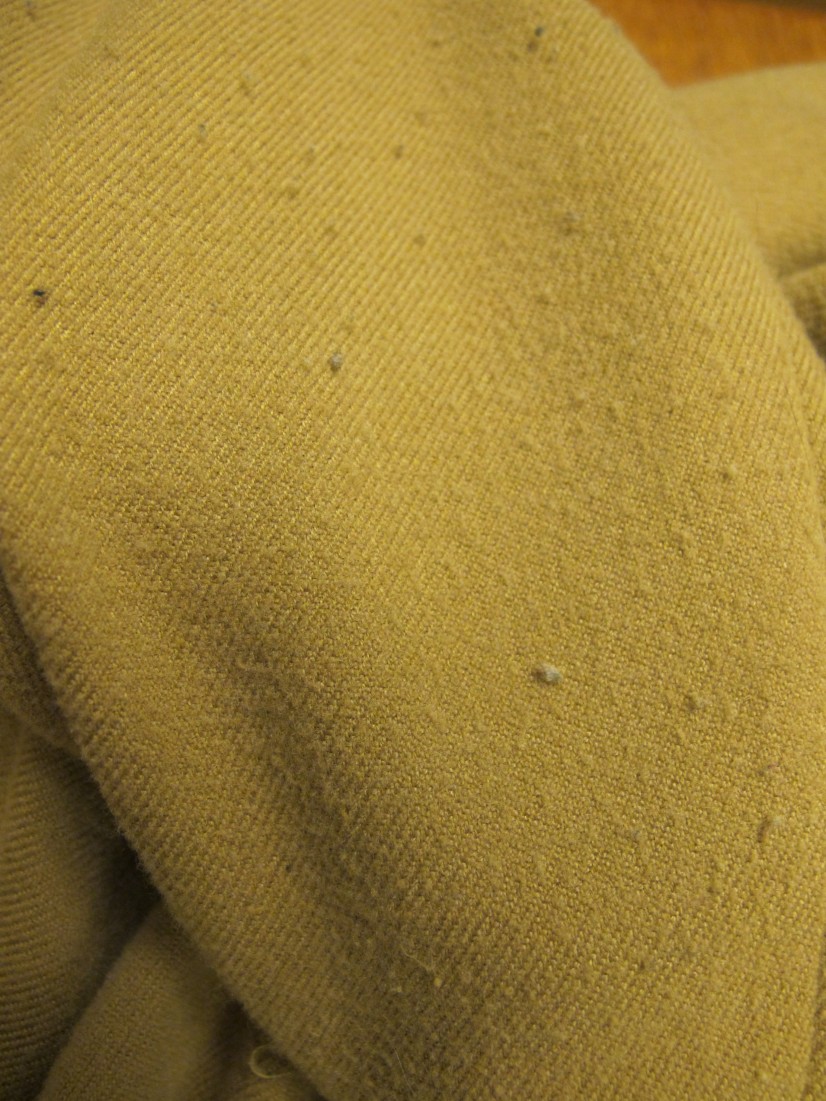 Blagh.  I've tried sweater stones and battery-powered shavers but none seem to do the trick.  Then I read here about using a razor to shave your clothes, and it so appealed to my "solve problems with stuff you already have instead of buying a fancy new gadget" side and my "one weird old tip" side that I had to try it, even if it didn't work out.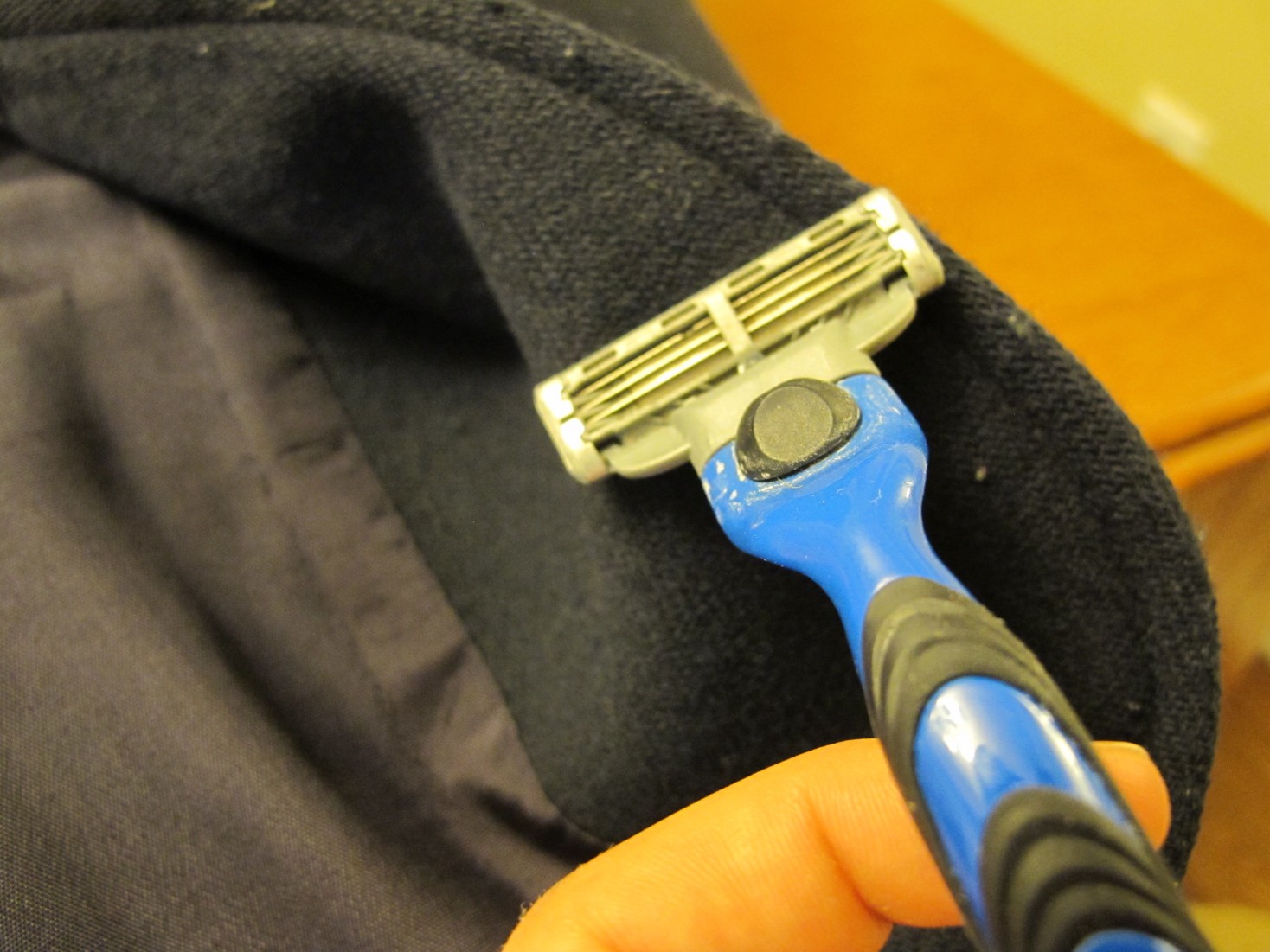 Trying out the technique with a busted old razor
But ta-da, it DID work!
Pretty nifty, no?
My one tip is to keep the garment flat so you don't do the equivalent of nicking yourself on the knee. Hurts just thinking about it.
Now on to adventures in tailoring:
This shirt dress…
…became a shirt (again):
The shirt is even on both sides, I promise – I just couldn't get it to hang right.
And hooray, my winter pants are now slim instead of boot cut!
Before: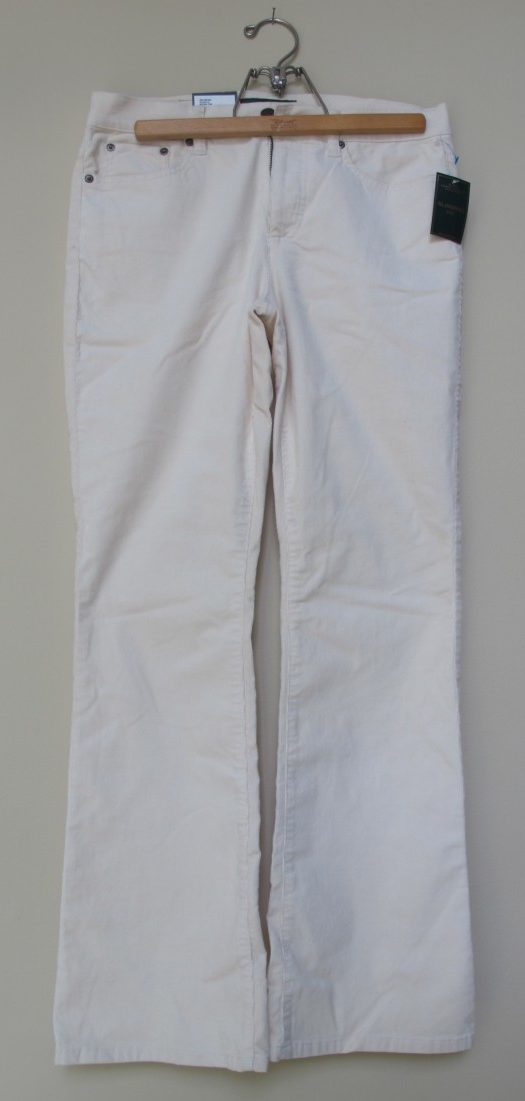 After: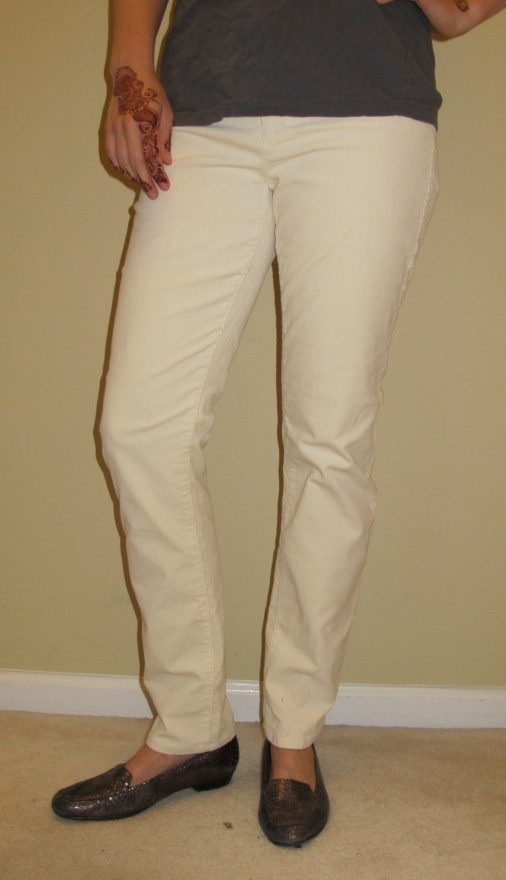 Before: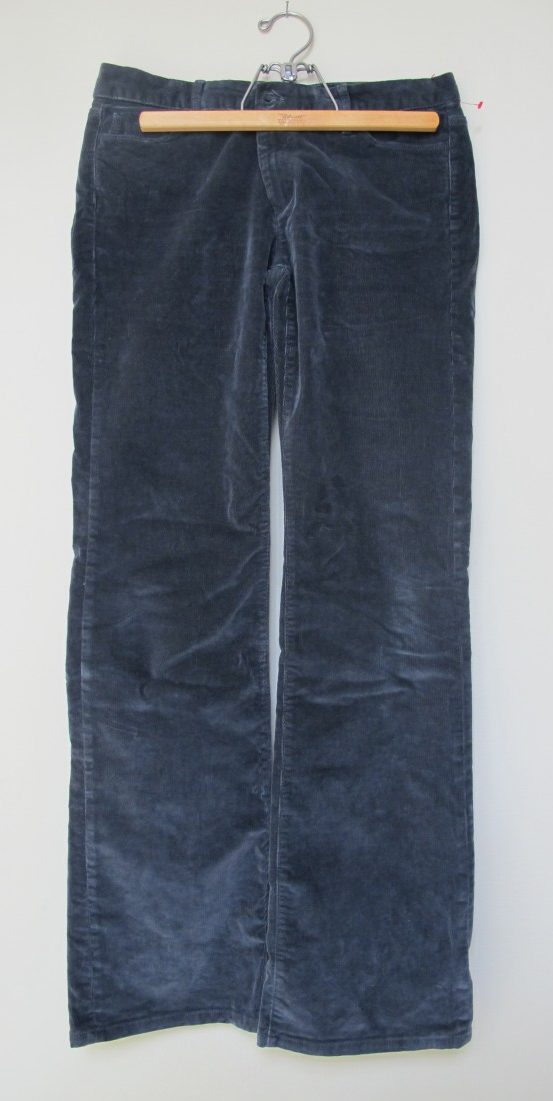 After: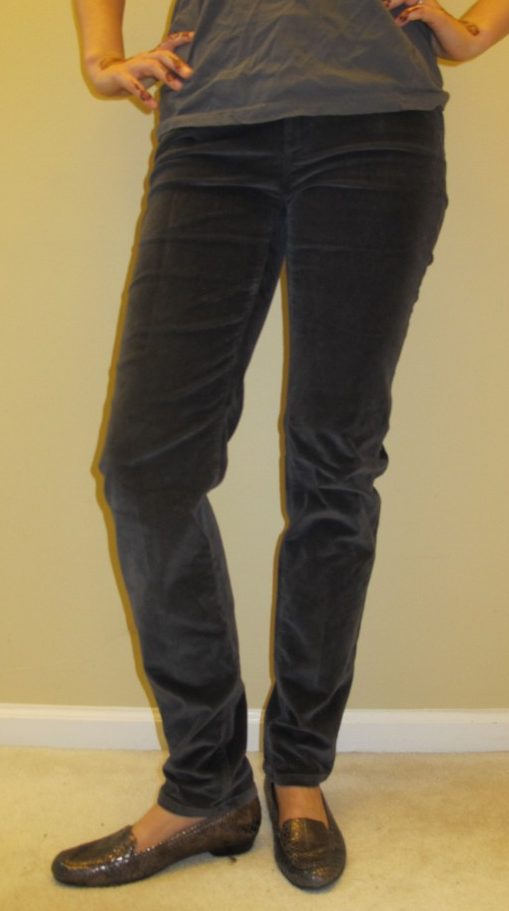 You're welcome for all the weird lighting variations and the two dead stink bugs on the carpet that I just noticed.  I lead a glamorous (and poorly edited) life.
These alterations set me back about $40 total, which to this thrifter feels like a lot. But it really isn't bad considering I effectively paid $27 each for brand-new-with-tags Ralph Lauren and practically-brand-new Banana Republic. I know the Lauren ones look like, well, plain white cords, but they are more of a cream color and feel like butter, I am not kidding.  And the wale on those dark grey cords is so fine it feels like velvet. They're so luxuuuuurious; I'm a little in love. (Okay, a lot.)
What do y'all think of the length on the grey ones, though?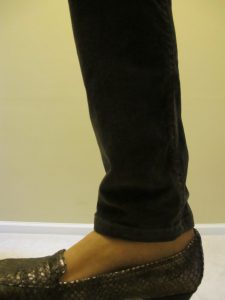 I foolishly only tried the cream ones on at the tailor's; I had completely forgotten they were different lengths and just asked for the same circumference at the bottom of both sets of legs. When I realized the oversight I wanted to kick myself – I am not looking to pay an additional $15 to shorten the hem (especially when it probably wouldn't have cost me any more to have them shortened/slimmed at the same time). But then I thought it looked slouchy on purpose, like bottoms meant to go with a decadent smoking jacket. It's definitely a different leg silhouette from the cream cords and other pants I'll be wearing this fall/winter, and maybe that's a good thing – the interesting detail that will set the look apart.
What wardrobe tune ups have you carried out lately? Would you ever try shaving your clothes? And what do you think of my newly doctored pants? Scroll down to comment, and see you Thursday for a travel wardrobe recap!