I'm doing the 10×10 spring remix hosted by Un-Fancy and StyleBee. All this work week and next, I'll be using 10 pieces of clothing to create 10 different outfits, using self-imposed limitations to spark some creativity. All the details – and the clothes (all thrifted)– here.
Day 5: Get excited, no coat today! It was warm enough to wear just this cotton tunic and I am all in. I saved this gloriously Delft-plate-esque Chico's top for Friday because it felt a little more casual than some of my other blouses… although on closer inspection the print is quite dramatic and that by itself makes it feel a little more formal.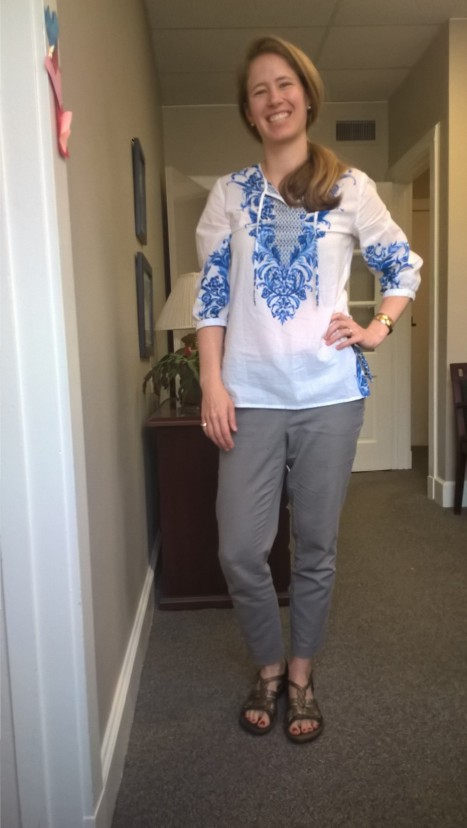 I paired it with my Vince Camuto pants and flat sandals instead of a skirt and wedges because I knew I'd be doing a lot of carrying stuff up and down stairs as a I break down the altar from Maundy Thursday and get ready for Good Friday. #holyweek #akaclergycrunchtime
Side view, with slits up the side for a little give in the hips: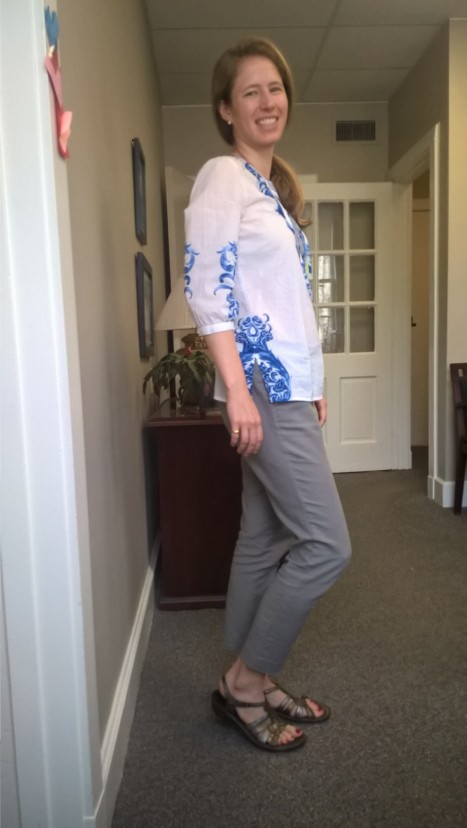 You may remember the original had little tassels but they were a different blue and kind of raggedy: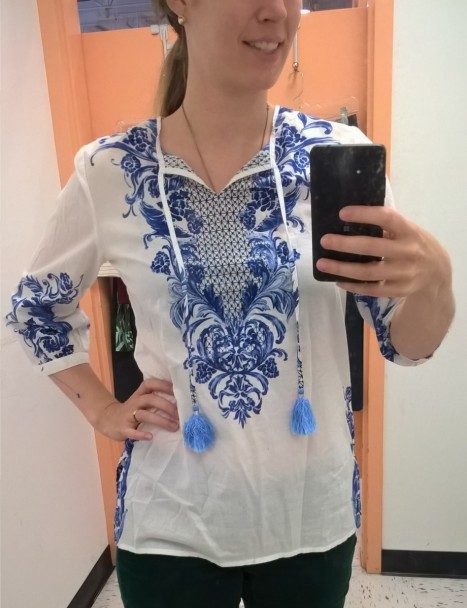 I thought they made the otherwise striking print and clean silhouette look a little ratty, so I cut them off and just tied the ends in a simple overhand knot. They look weird actually tied together so I just let them hang: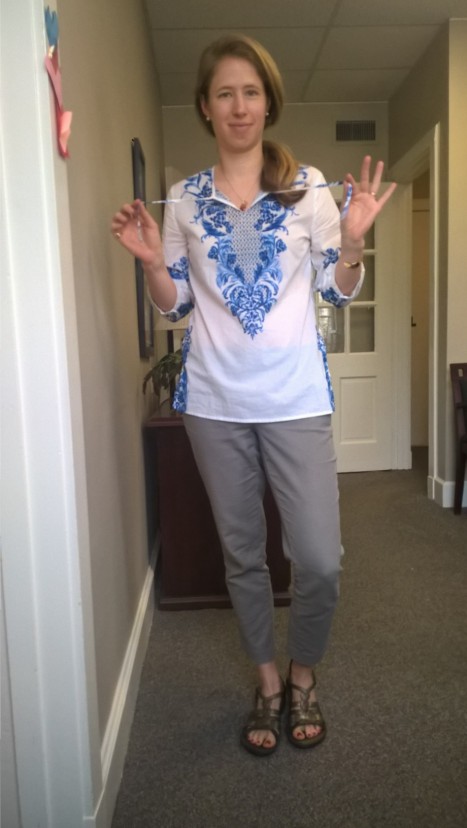 Closeup on that gorgeous pattern: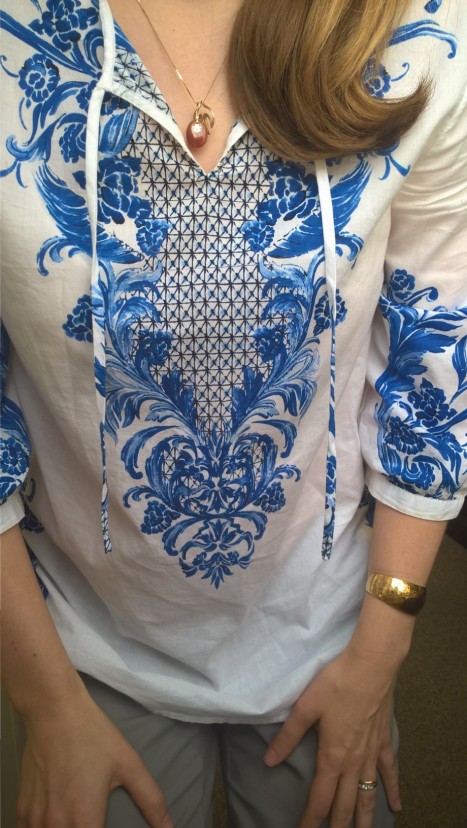 Let's take a second to discuss the hair. This relaxed side-ponytail is my current favorite hairstyle. It basically comes out of a mindless "agh, I need to tie my hair back to keep it from getting in my breakfast/coffee/toddler's current art project" and then 20 minutes later I look in the mirror and realize it's gorgeous so I secure the hair tie one more loop to keep it there.  I can't make it look this way on purpose if I try!  Sigh.  (PS If you are wondering, I am still doing no poo 18 months in; update post to come.)
Bonus: when I try to do a different pose and it turns out horribly corny: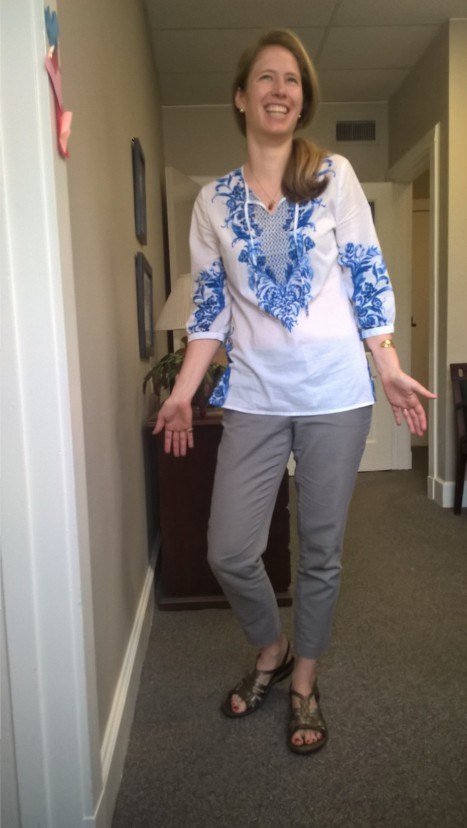 Thoughts on this outfit: It's a win. 3/4 length-sleeves are my fave and the bold pattern, as I noted above, dresses up an otherwise poolside-worthy top (don't get me wrong, I'd still take it to the pool). So light and breezy but with a great torso-skimming cut. (I'm looking at you, soft wash shirt – THIS is what we're aiming for!)  Those bright, contrasting colors will feel even more spot-on once the weather heats up.
Happy Passover to those celebrating, and a meaningful Good Friday and Easter to those celebrating as well. (I meant to wish the same for Maundy Thursday yesterday but forgot.)
Scroll down to tell me how your remix is going and what you think of Day 5.  I'll be back on Monday to start off week 2 of the 10×10. Thanks to all those who have commented for making it so enjoyable thus far!