I'm doing the 10×10 spring remix hosted by Un-Fancy and StyleBee. All this work week and next, I'll be using 10 pieces of clothing to create 10 different outfits, using self-imposed limitations to spark some creativity. All the details – and the clothes (all thrifted)– here.
Day 3: You may be getting tired of this Tahari by Arthur S. Levine dress coat (coat dress?) but I'm not! It goes with everything: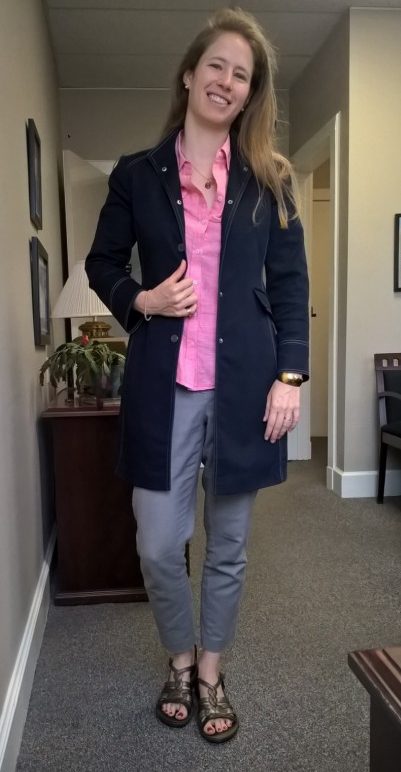 Sandals by Clarks (retail); shirt by Banana Republic; pants by Vince Camuto; bracelet by Monet; necklace = heirloom

I actually thought about wearing my grey marled Merona blazer pictured in the post mentioned above, just for some variety; but the grey in it is juuuust different enough from the grey in these Vince Camuto pants that I wasn't feeling it. There goes my idea to pair its pattern with these solid pants for a "casual suiting" look! (Don't worry, the blazer will still get plenty of wear in this 10×10, paired with skirts and my dress.)
The action shot – long-haired people, you know that move where you untuck your hair from the coat/jacket/cardigan you just put on?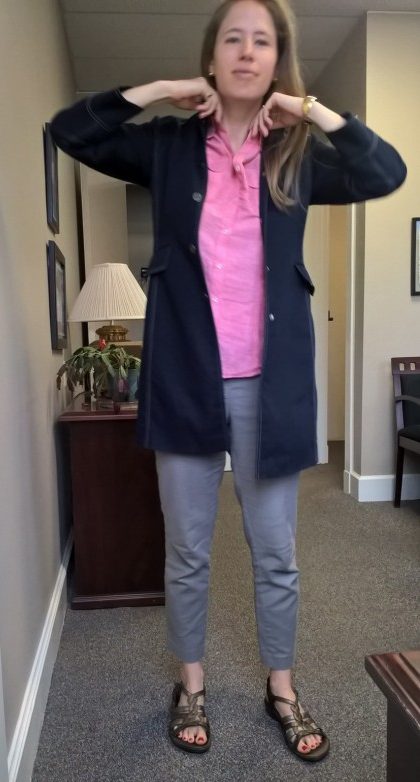 Without the coat:

This is the "Soft Wash Shirt" by Banana Republic – a mix of linen & cotton. I love how soft it is and how it combines that softness with some clean lines – see those seams on either side of the placket? They give it a little polish that brings its relaxed linen texture from "weekend" to "work wear":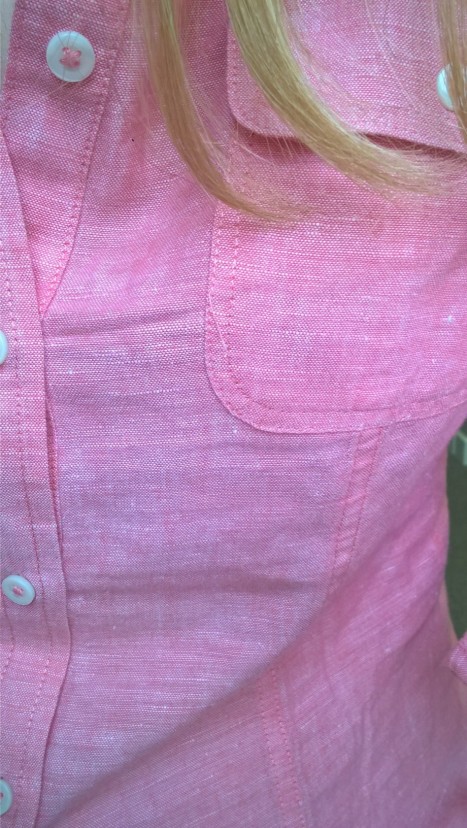 And check out the roll-tab sleeves (y'all know I love a good roll tab):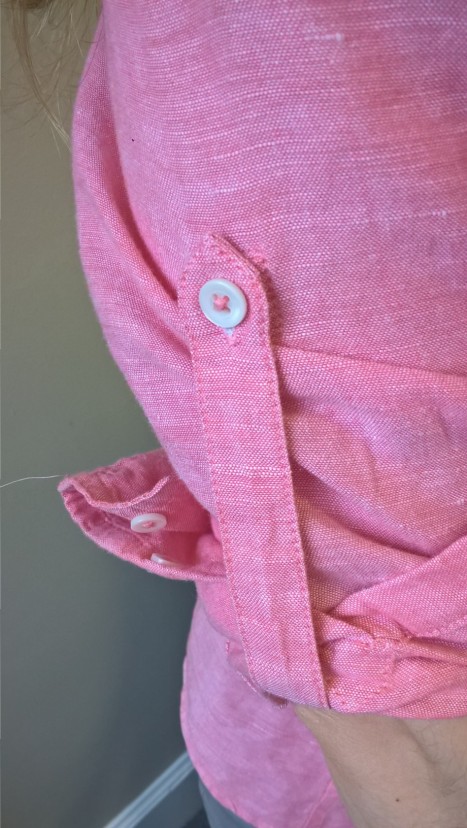 But. (Why does there have to be a "but"?!) The "fitted" look those seams give it is just not fitted enough for my torso: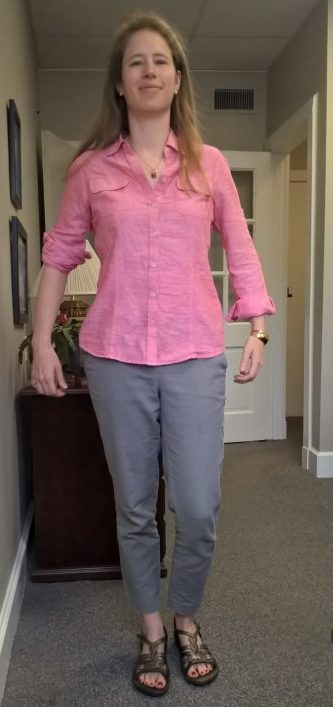 Meh. Now we're back in weekend territory.
See the difference when I pin it behind my back?  Don't know why I didn't see this in the dressing room.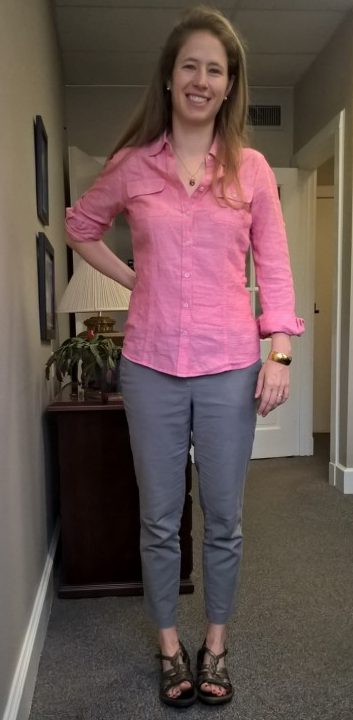 It's not terribly noticeable (especially when I'm wearing a coat/blazer), but not ideal. I'm not sure if I should re-donate it as-is so someone else can enjoy it, or take it to my tailor and see how expensive it would be to bring it in a little. With a spot of tailoring it could be a wardrobe star this summer when Atlanta hits 90+ degrees and 90 percent humidity every day.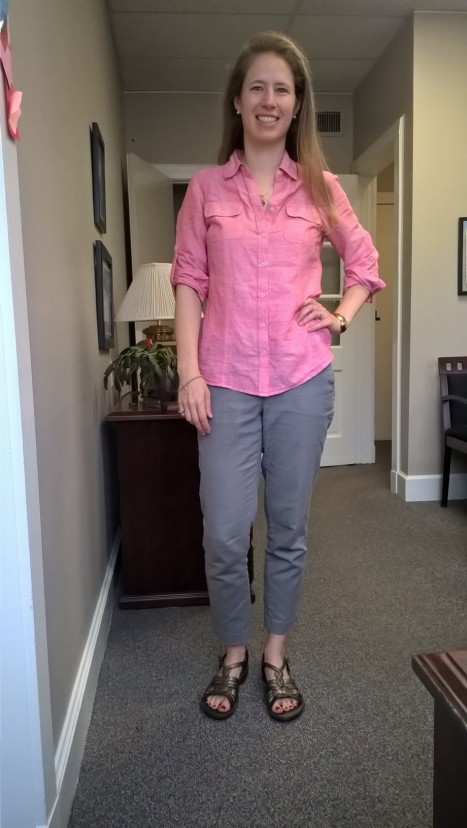 My overall feeling about this outfit? The color palette is right in my wheelhouse, and I love the way the coat looks over the blouse. I am not happy with the fit of the blouse, but since I included it to get a better feel for how it plays with the rest of my wardrobe, I see that information as a win. I'm looking forward to pairing it with a skirt next week to see how it does tucked in, since the fabric is stiffer than the blouses I usually tuck.
What do y'all think of the outfit? Would you donate the shirt or take it to the tailor? How's your remix going?