My spring thrifting was curtailed a bit by my Lenten thrifting fast, but leaving the Goodwill alone for awhile also brought me a lot of clarity on where I have enough and where I have wardrobe holes.  Thus, my thrift list is on the trimmer side this go-around. Hurrah!
I do have a few other items I'd be happy to pick up or that I want to replace, so I'm dividing my list into three categories:
"Need" – an active wardrobe hole I'd like to fill as soon as possible. "Need" is of course relative so it's going in quotation marks.
Replace/upgrade – current item is worn or I'm tired of it, but I will keep wearing it until I find a replacement I love 
Long Game – a classic piece I know will serve me for years to come but that isn't an acute need now. It often takes dedication and patience to find the gems – hence why I say "thrifting is a long game" – so it behooves me to keep my eyes peeled for just that right piece before it becomes a "need" or has to be replaced.
Without further ado… my current thrift list.
"Need"
Dressy navy pants
These, but navy, and ankle length (these are a bit short):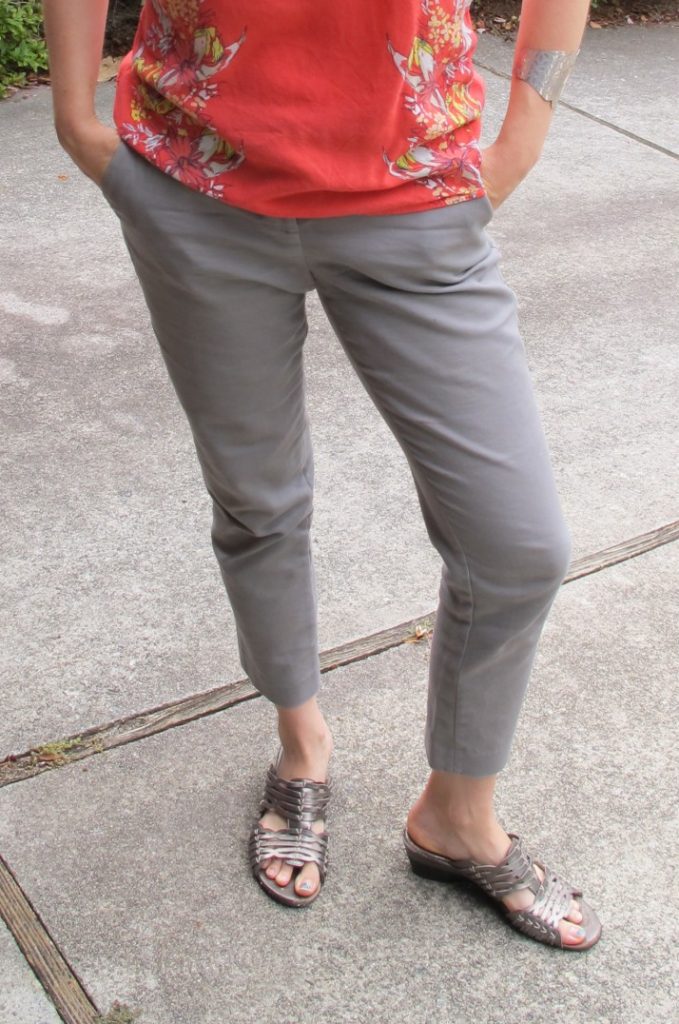 If you're listening, thrifting gods, I'd be happy with some Vince Camutos or Talbots Hampshire Ankle pants…
Dressy sleeveless top in sky blue or lemon yellow
I loved wearing this coral sleeveless top last year on HOT days and I'd like to add another one so I don't have to wear this one every day: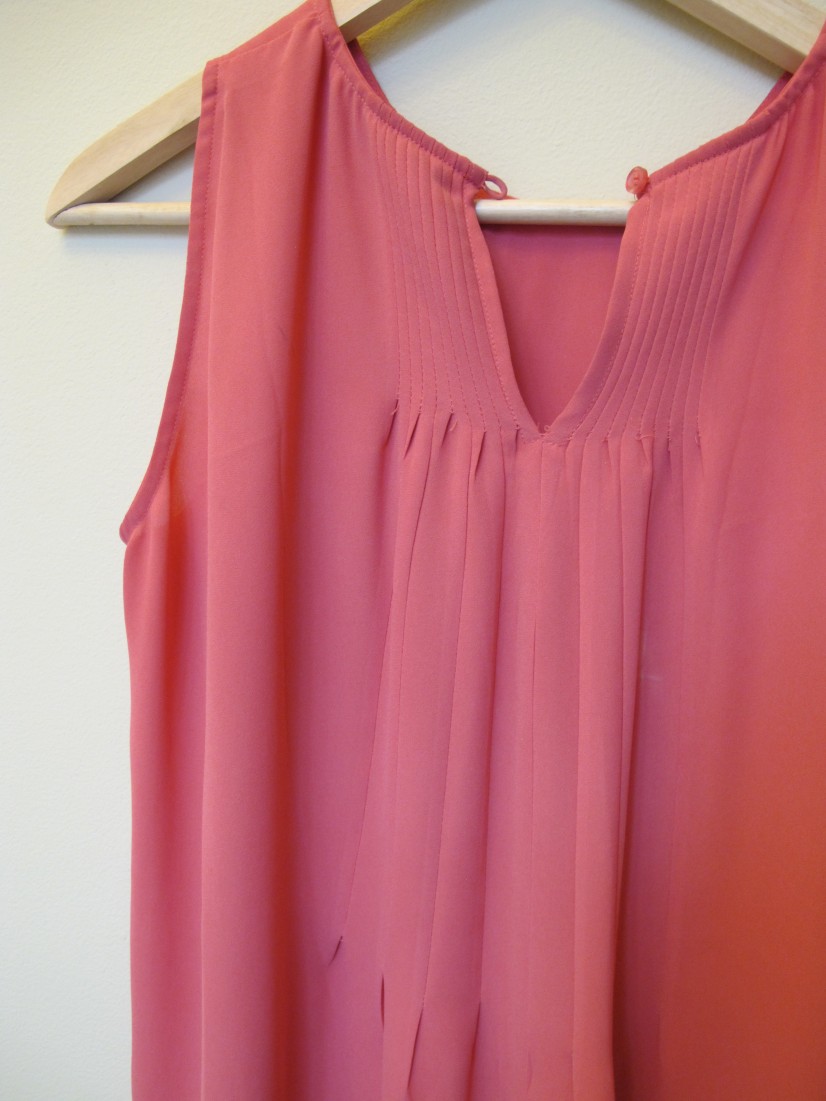 Replace/Upgrade
This beloved blue polkadot blouse, which sadly has a rip in the back (and which I will defiantly wear anyway until I find a replacement):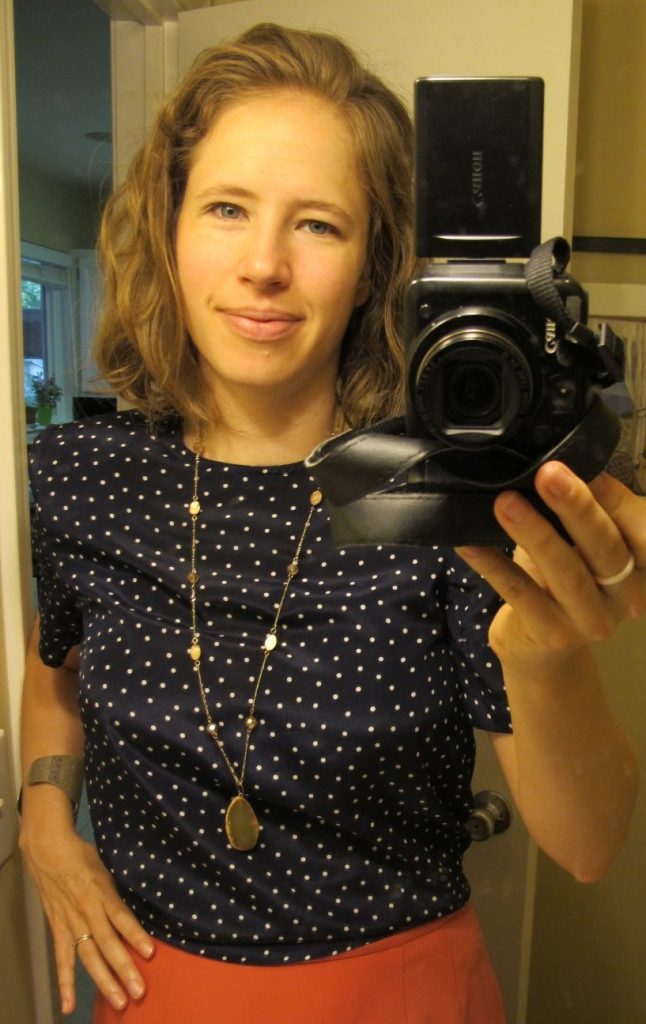 Yes, those are shoulder pads AND I LOVE THEM.
Navy leggings
I ripped a hole in my American Apparel ones while running in them (poor choice, I know), and while I successfully hid that sucker a few times by just wearing said leggings backward, I'll need to find a replacement before winter so they can warm up all my cold-weather dresses:

Casual tees/tanks for summer
I am bored of these; good thing that that's what thrifting is for! I can donate them back to the thrift store and have zero guilt about having paid an arm and a leg or wanting "new" clothes.


Long Game
As mentioned above, I'm keeping an eye out for great sheath dresses and a casual stretch or cotton dress since I donated my two that didn't fit right anymore. I'm also keeping an eye out for a white or off-white blazer to go over my sheath dresses. I have a great white denim jacket but it's a bit casual for work.
That's it! It feels good to have a more concise list based on holes I know I have instead of an endless list inspired by "the gimmies." It's already made my thrifting trips more focused.
What's on your thrift list right now?