April was good to me thrift-wise. Let's do this chronologically.
First up, a trip to Savers in Framingham.
This denim button-down dress by one of the Gap companies (no tag at the neck but the RN number on the side tag goes with Gap co.s) was a great color and perfect sleeve length, but a leetle tight in the chest and short in the hem:
But then I realized I could wear it open, as a duster (one of my favorite lengths) for lightweight warmth and a great silhouette: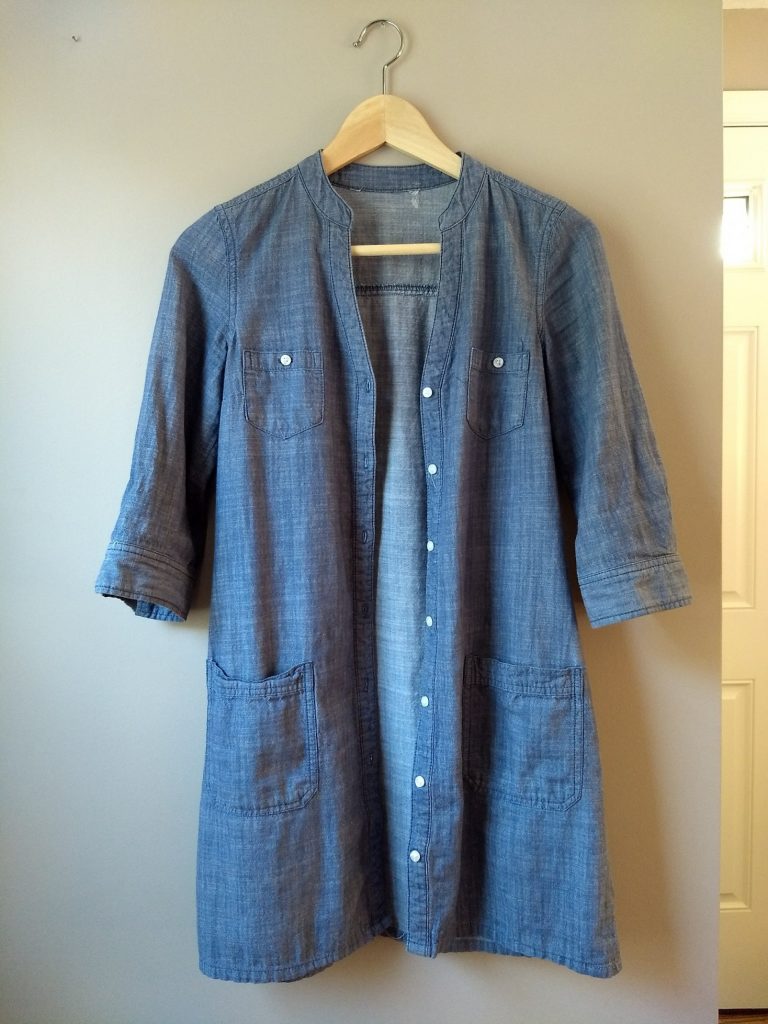 Can't wait to wear it over grey trousers and a white blouse!
This coral dress gave me no shape – pass: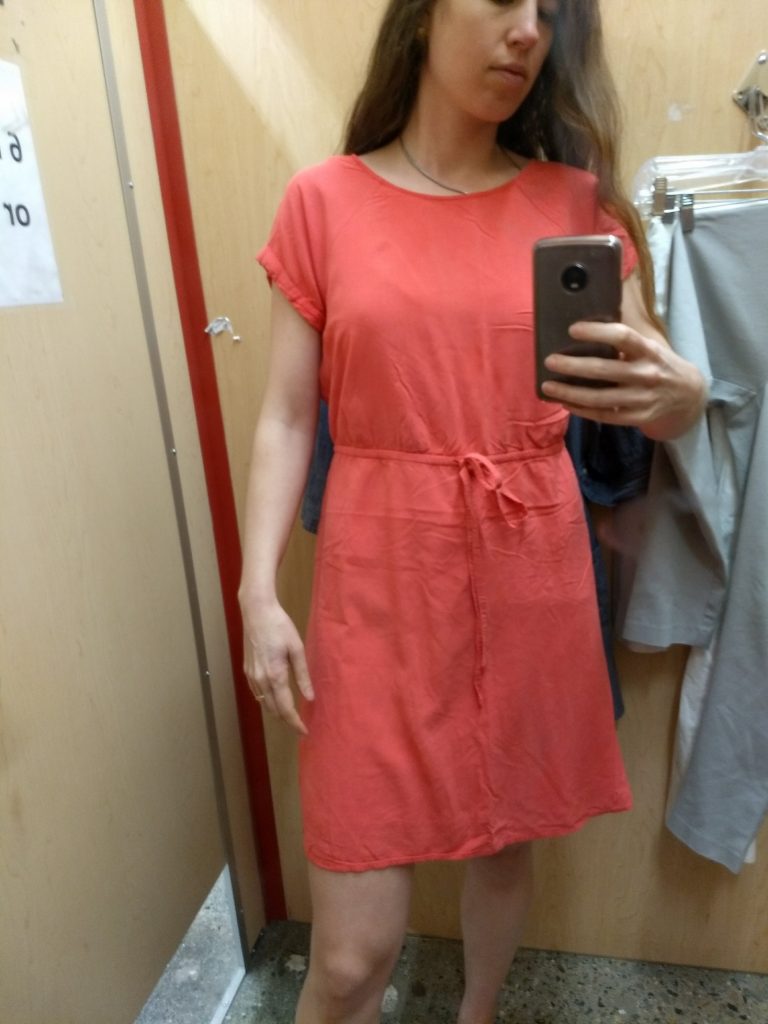 Some bermuda shorts that are perfectly Light Summer, which I bought but probably will rarely wear since Bermuda shorts aren't my preferred short silhouette… turns out I still sometimes get swept away by a color palette match: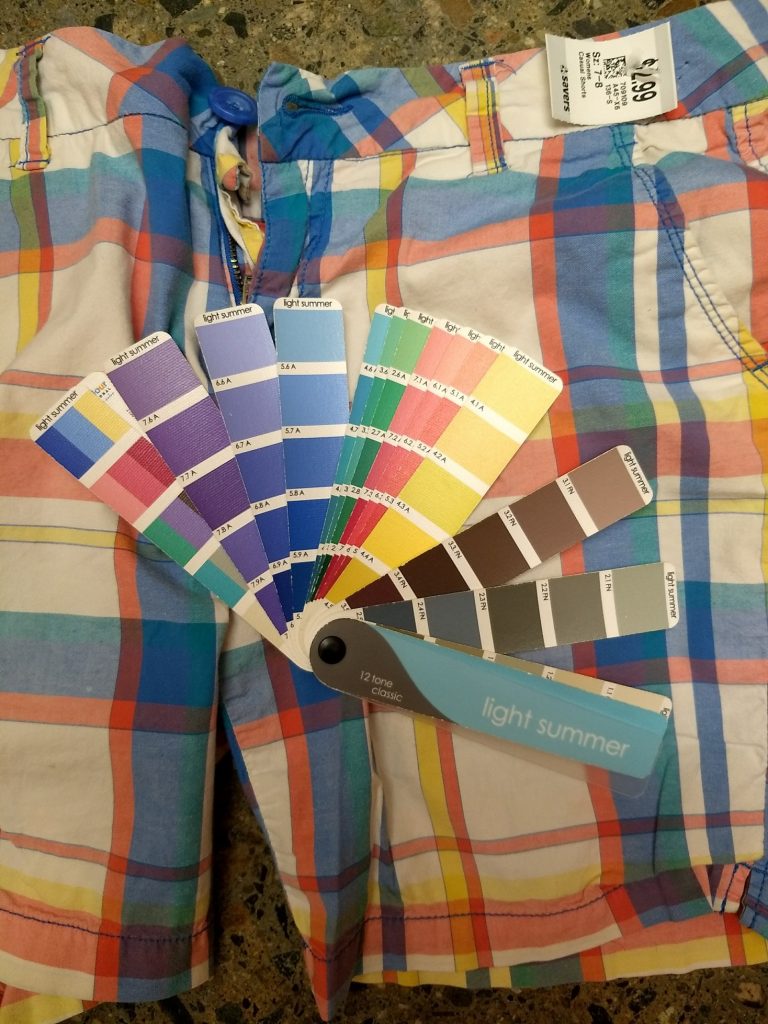 As always, take colors in photographs with a big ol' grain of salt. For one thing, dressing room lighting is horrible.
Big winners on this trip – Clarks sandals in excellent condition: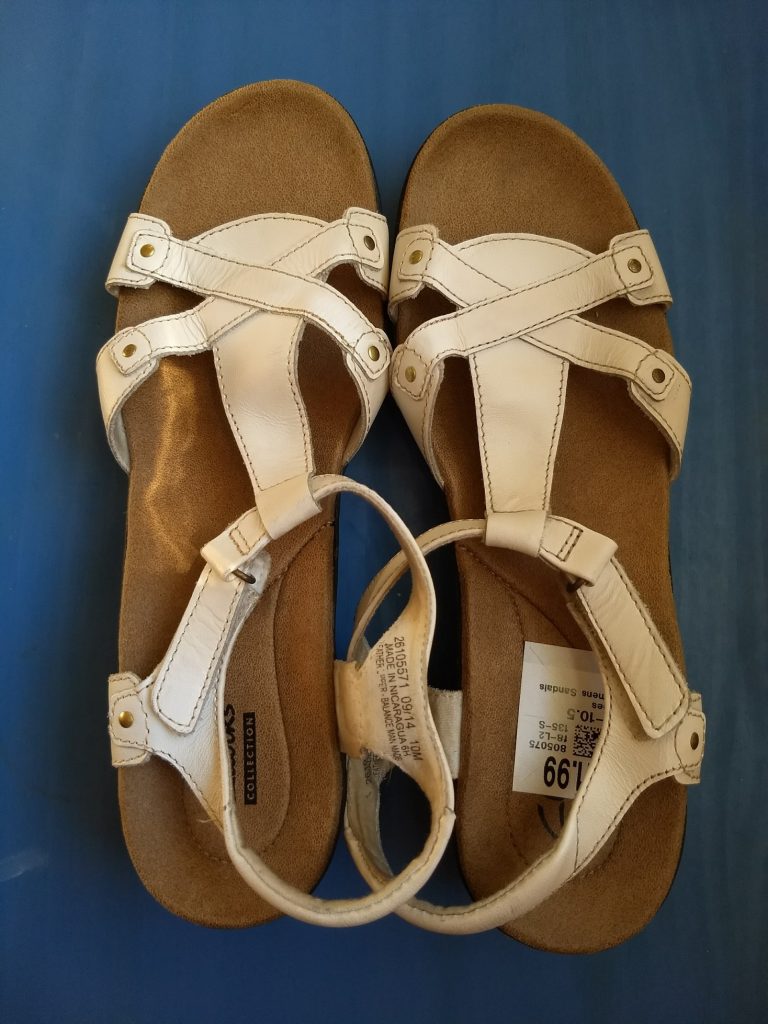 They needed a quick damp cloth to get off dinge and dirt when I got home, and now they make perfect Sunday (church/work) warm weather footwear.
Next up, Restoration Project in Belmont.
This Marnie West top is vintage – I'd say late 80s/early 90s. The fitted silhouette (thanks to the bodice darts) makes a great contrast with the more voluminous sleeves: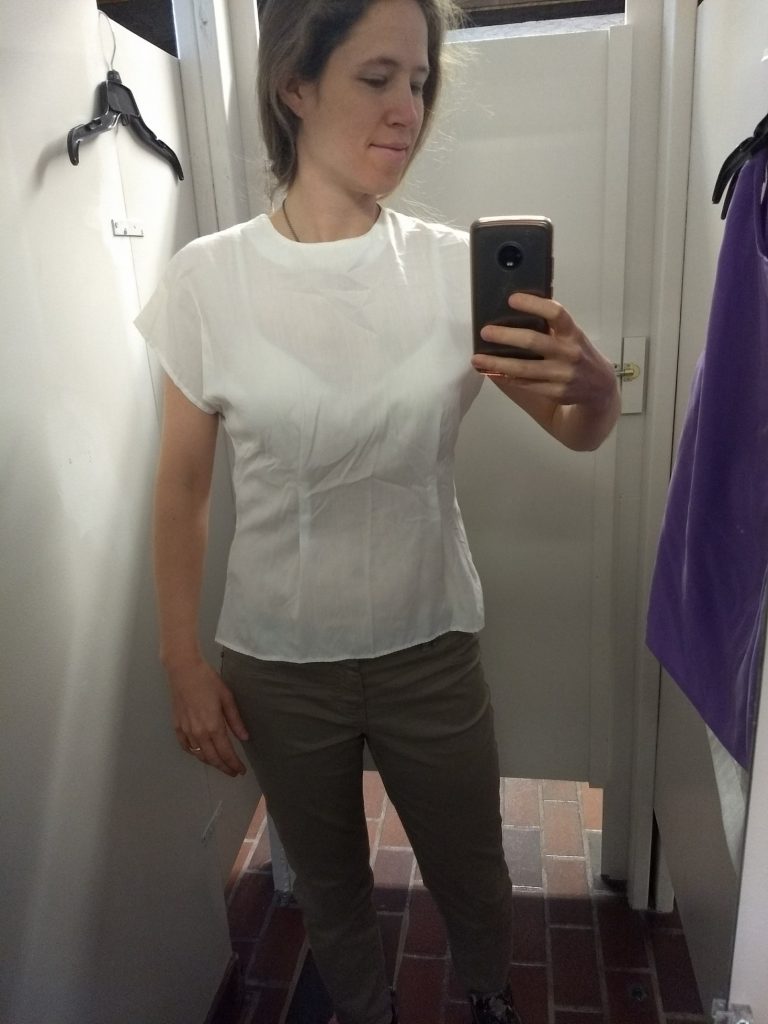 The buttons are down the back.I brought it home but still haven't decided how to wear it – probably with my linen blue Zara man jeans. Ideas?
Later in the month I made it to Sister Thrift where I found some great stuff (with a side of mini-celebrity, if you remember).
This striped dress was too small: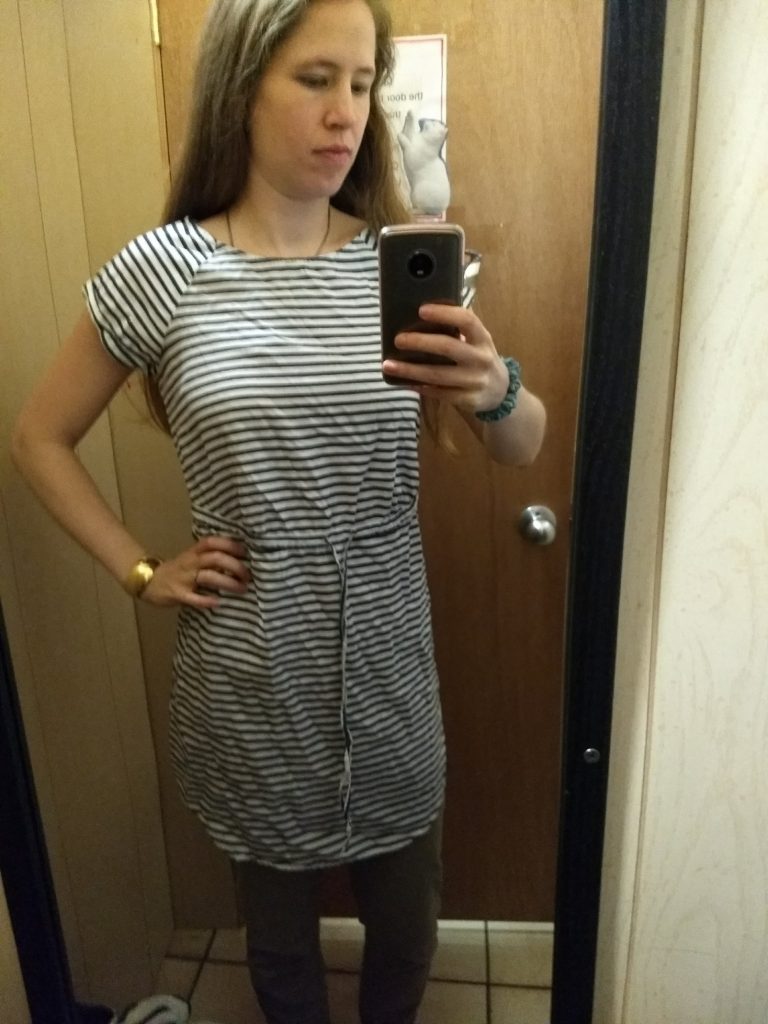 Not my style, and not great colors on me: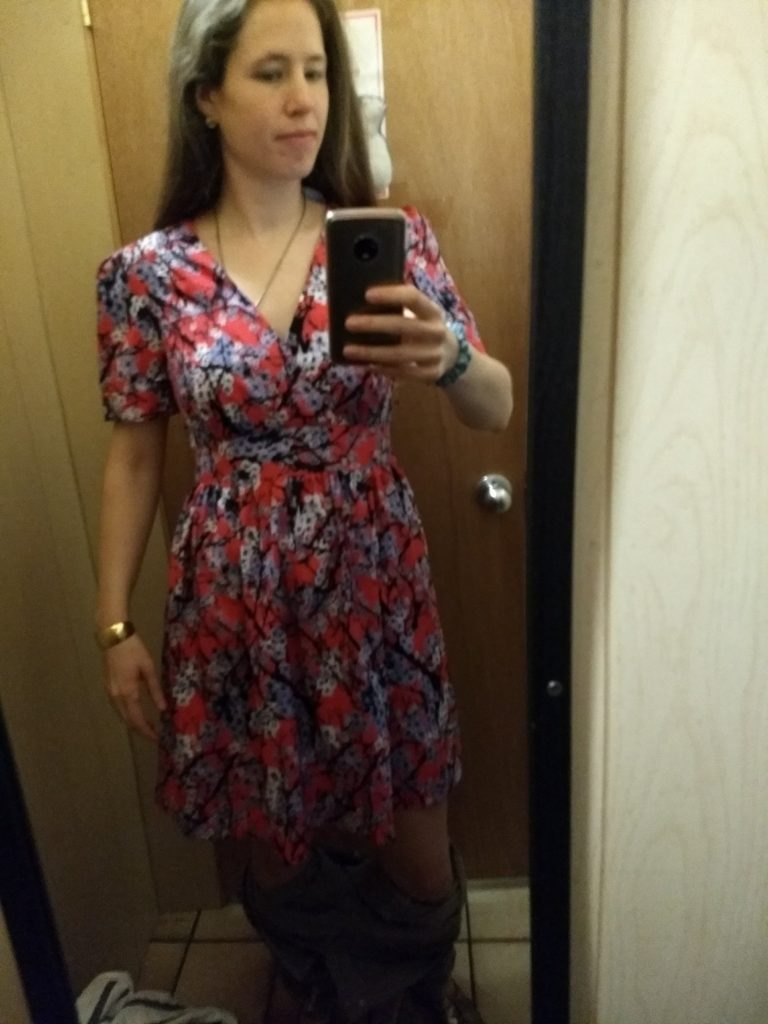 Two winners – a Gap striped shift dress and J. Brand jeans in the perfect casual stretch:
BAM.
A very quick stop into Global Thrift in Waltham where I really wish these Yoshi Kondo pants in perfect condition had fit – they had so many great details and they retail for something like $250:
Sigh.
Undeterred, I headed to the new Goodwill in Danvers to inspect their wares.
Fun moto blazer in a great color (I think it was Forever 21?):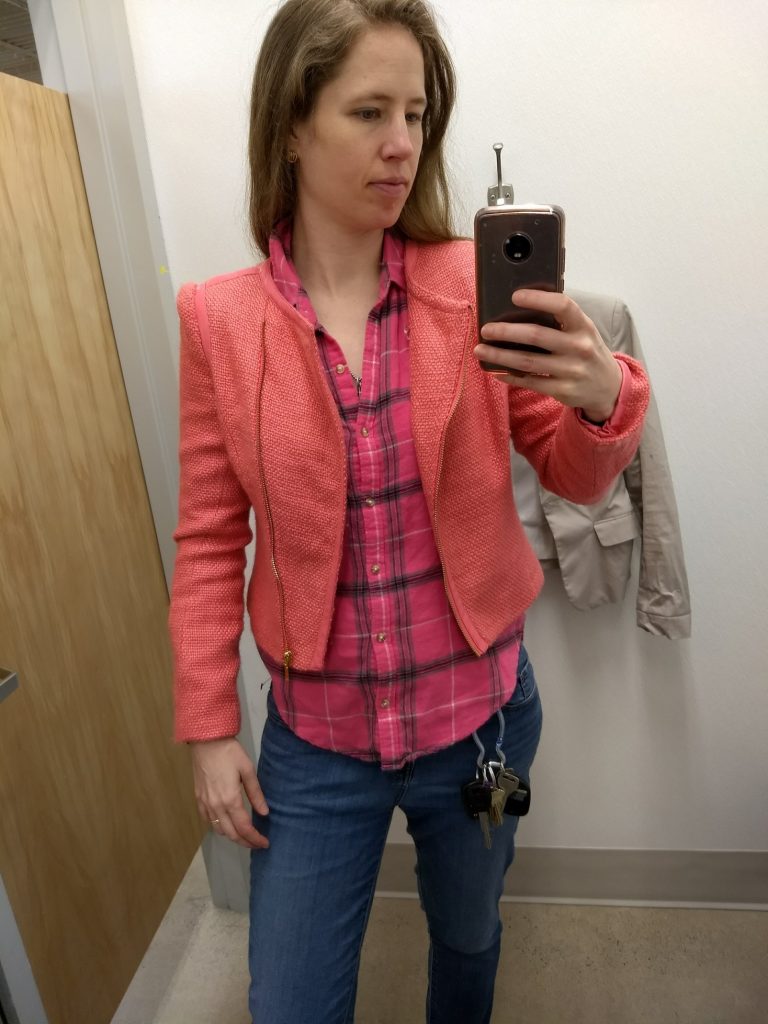 But too small to zip without looking like a space-aged functionary:
Great color on this Talbots blazer that was also too wide/short for me: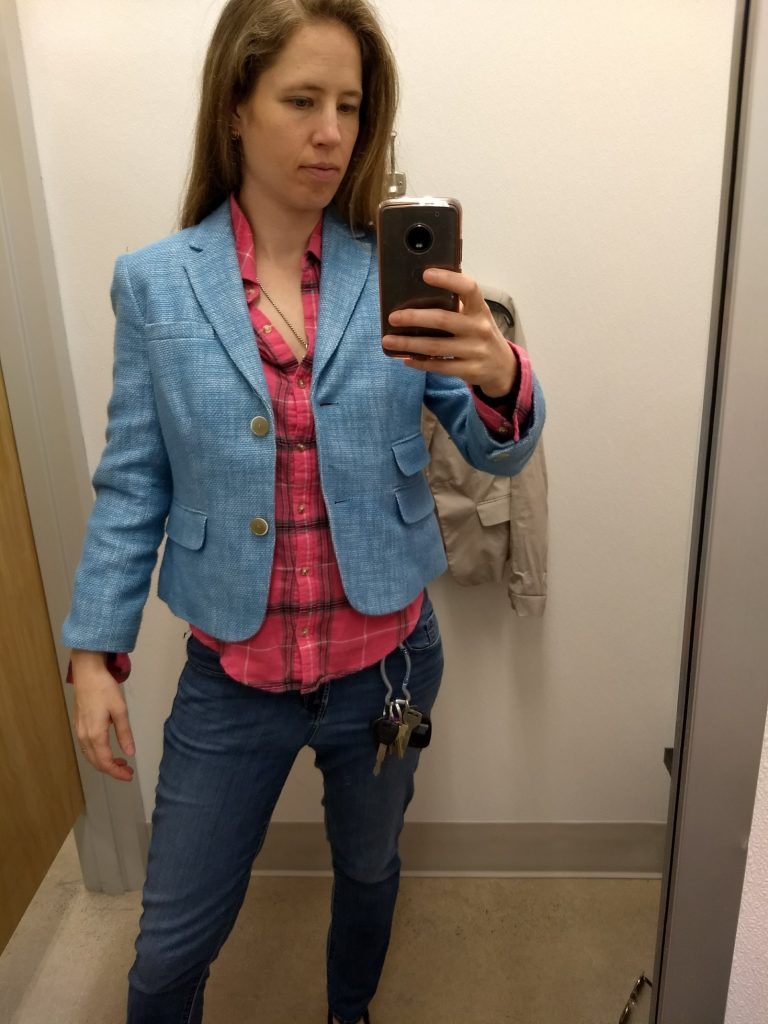 Awesome vintage windbreaker by American Eagle – sort of wish I had bought it but it was in pretty rough shape in several places: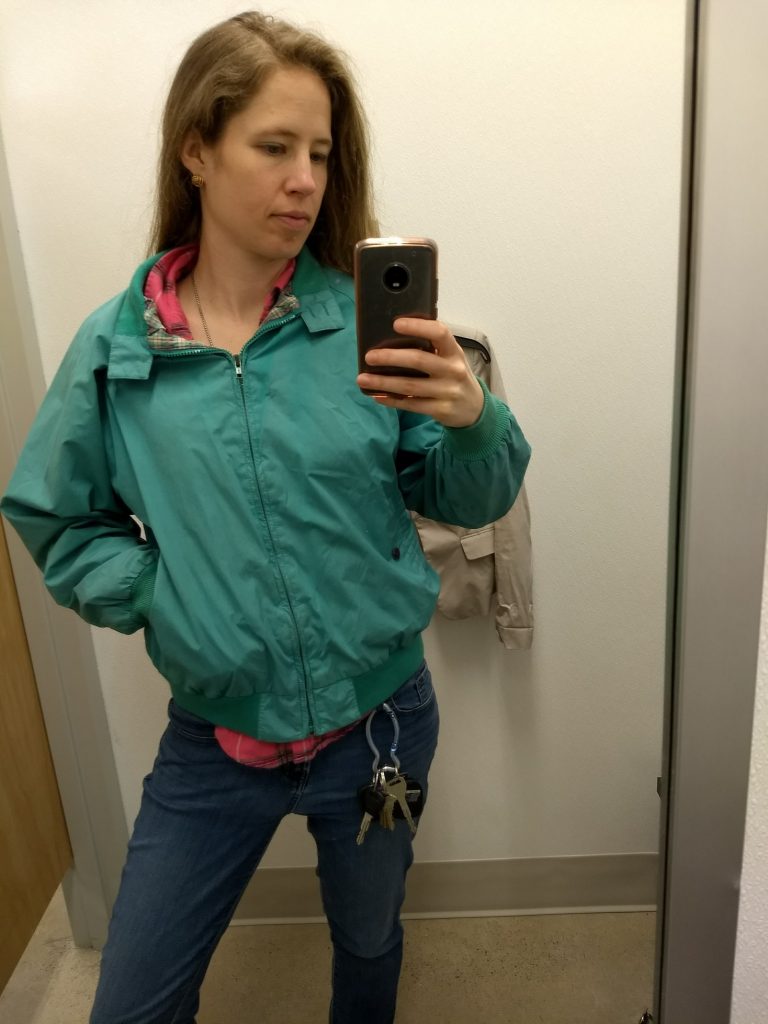 Love me a neck bow and the metallic accents on this top are totally fun, but my bra showing through isn't: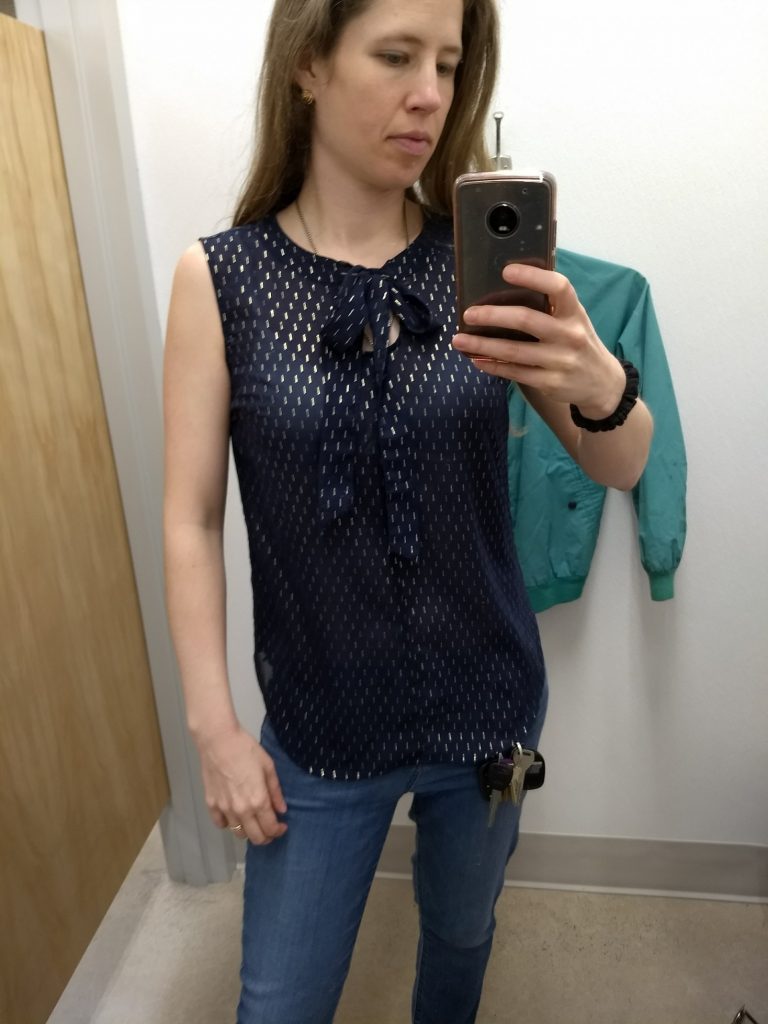 These Express jeans had a finish that made them look dressier: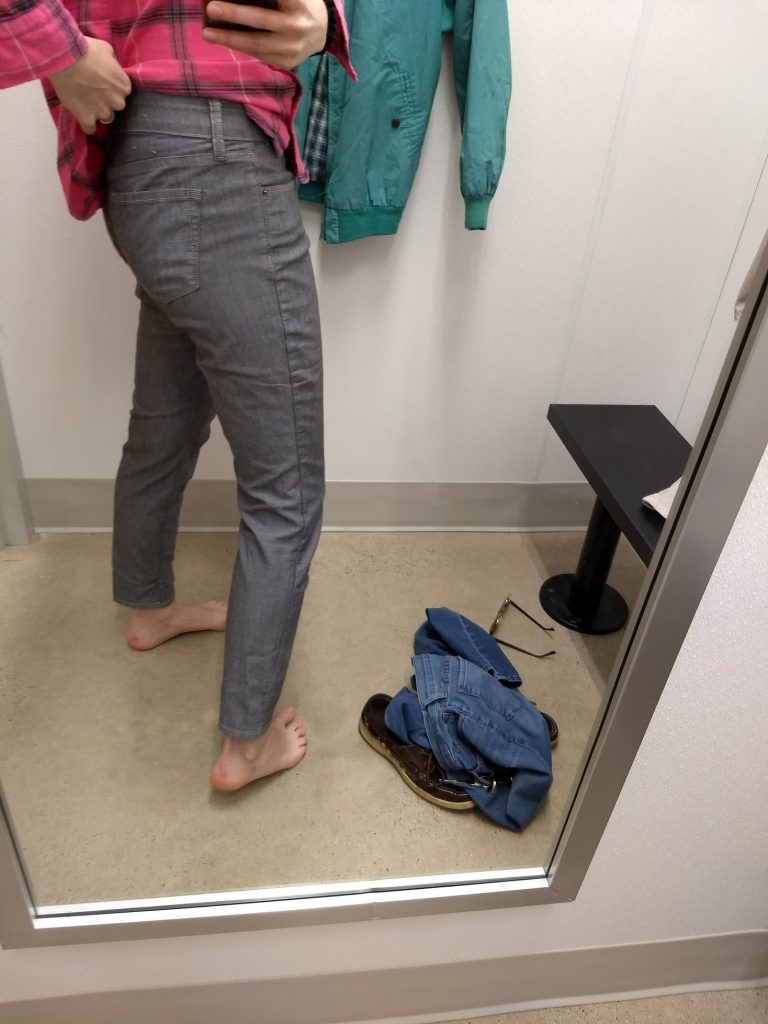 And the little slit on the inside hem gave them a little extra interest (sorry my feet are in focus instead of the pants):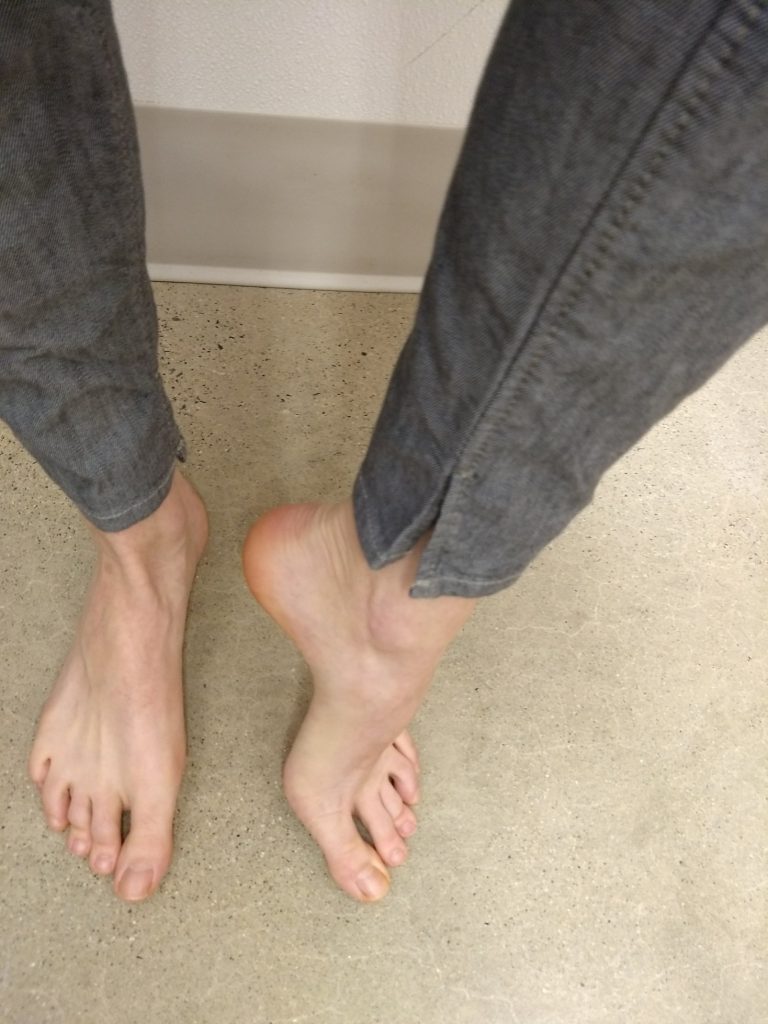 Though I kind of wish they were on the outside, where other people can see them! They came home with me and will be my dressy jeans for Sunday mornings/the office. I love the visual texture of the fabric – makes them pair well with solid tops without being boring.
This Miami chambray top had a nice clean silhouette and fun contrast on the cuffs and collar (I failed to get a shot but will show you all later). It came home with me for the same reason as the pants – great texture in a neutral color to play with other solids. (Really drawing here on the advice I got about bulking up my wardrobe with neutrals so my Light Summer pieces can shine.)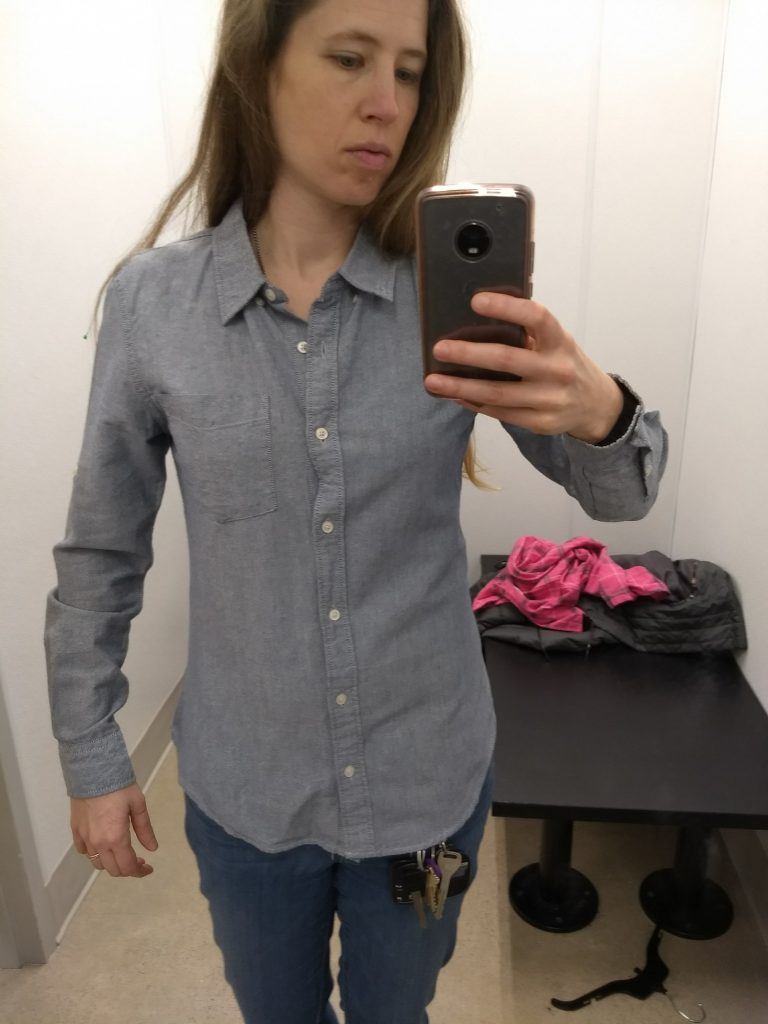 I so wish these sandals had been my size – a great combination of light cognac and Light Summer colors: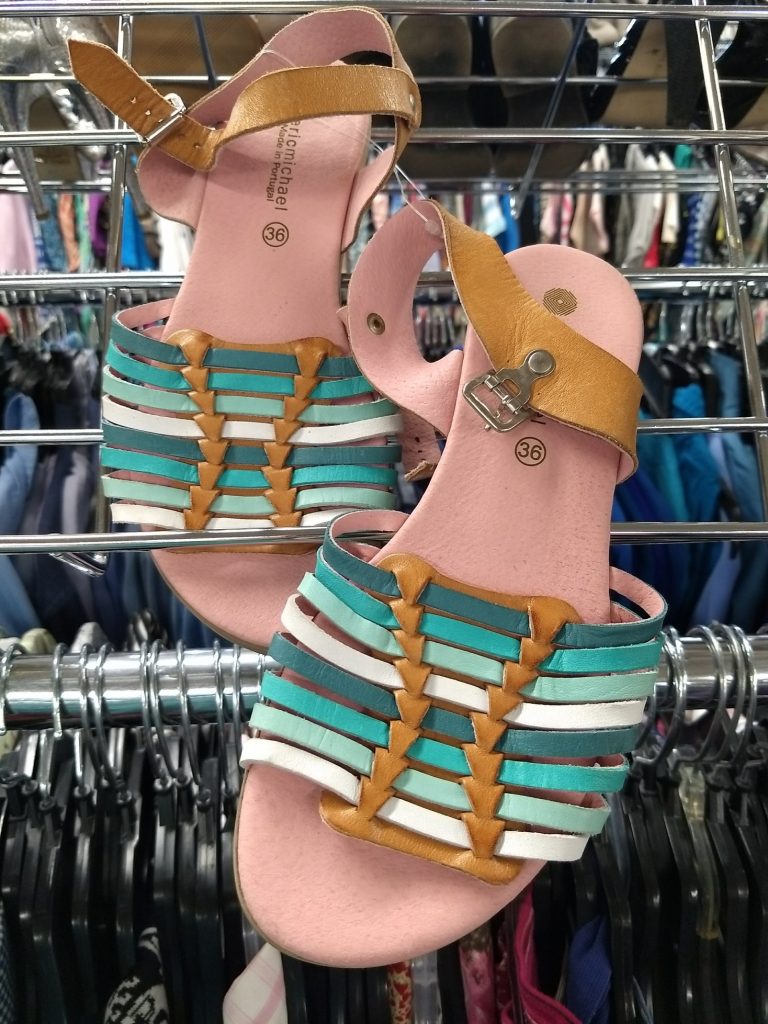 This gingham shirt would have been a great Light Summer staple (and I love the floral collar lining) but alas, it wasn't my size: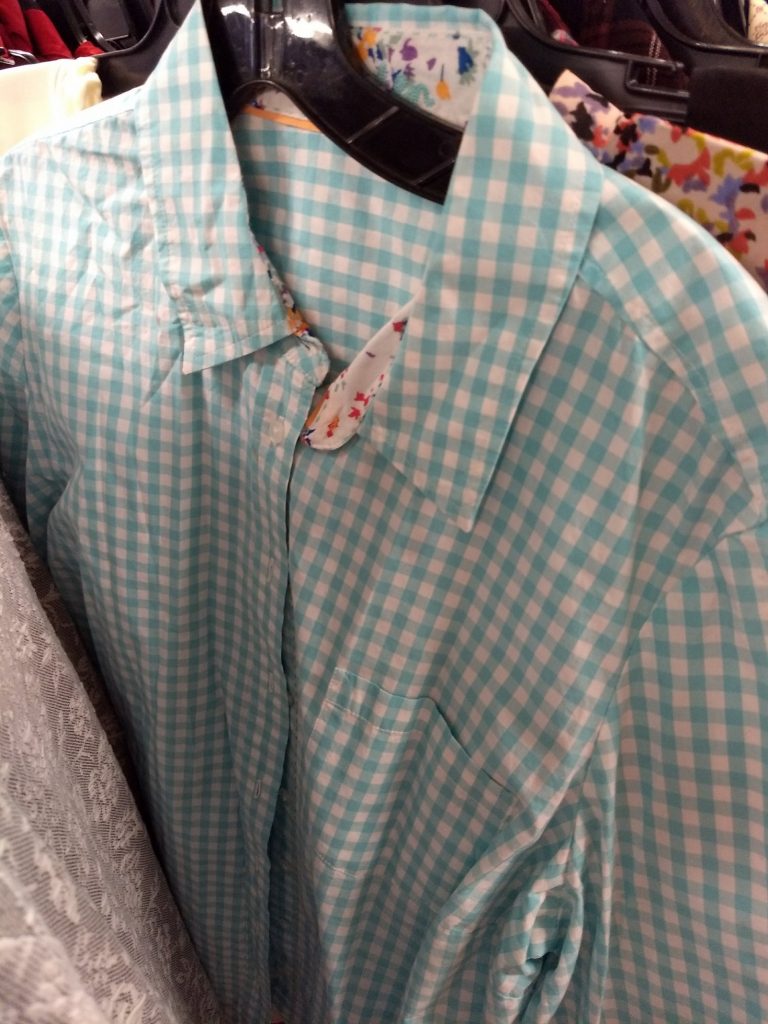 This tie-shoulder dress in a great, subtle print by Marled (a brand sold at Bloomingdales and Neiman Marcus, dresses retail for $100+) would have been a fun silhouette for some summer barbecue/wedding situations, but it was too big in the bust. Wanh-wannnnh: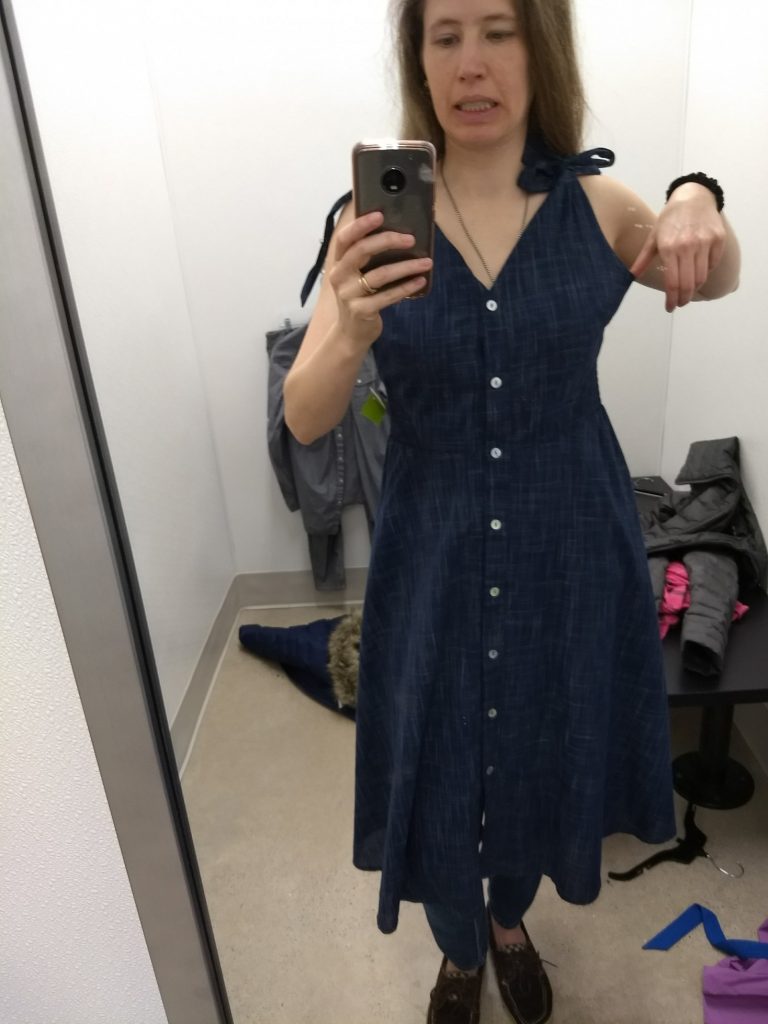 A Newport News (vintage?) dress I seriously considered – but ultimately decided the purple was too pink and the silhouette a little too fitted:
Could have been fun as a dress-over-pants look…
Last but not least, I finished up the month at a church rummage sale where the best finds weren't even clothing.
Would make the cutest cup of tea ever: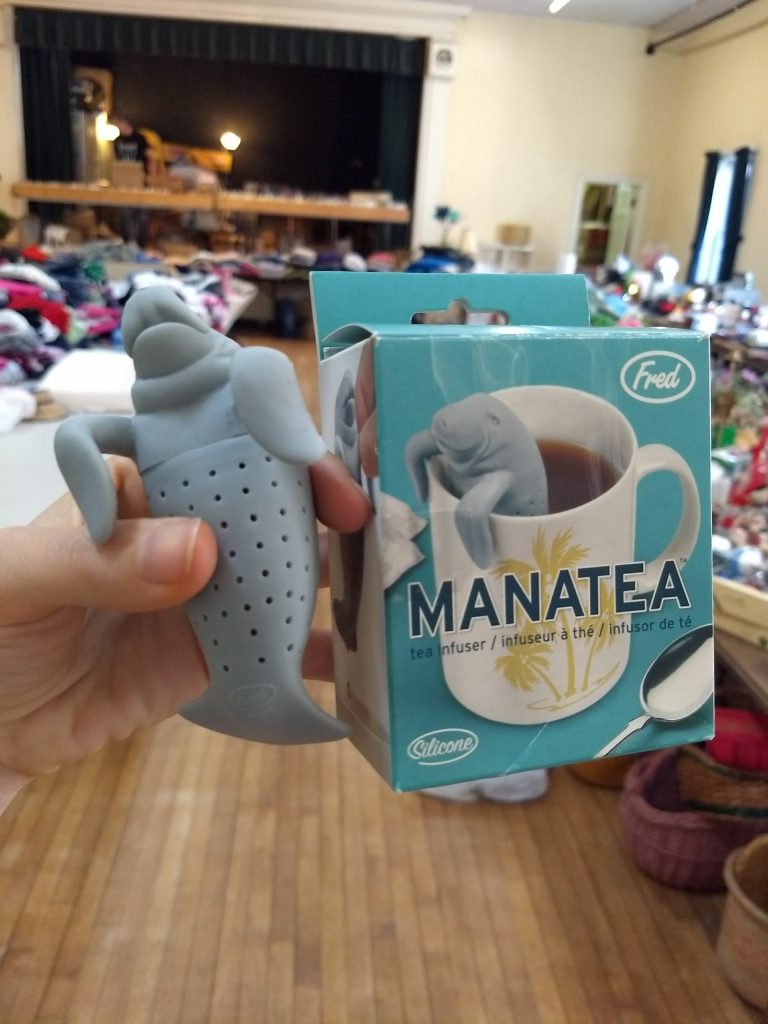 I don't know who thought to paint Michael Jackson on a matryoshka doll, but that person was a genius: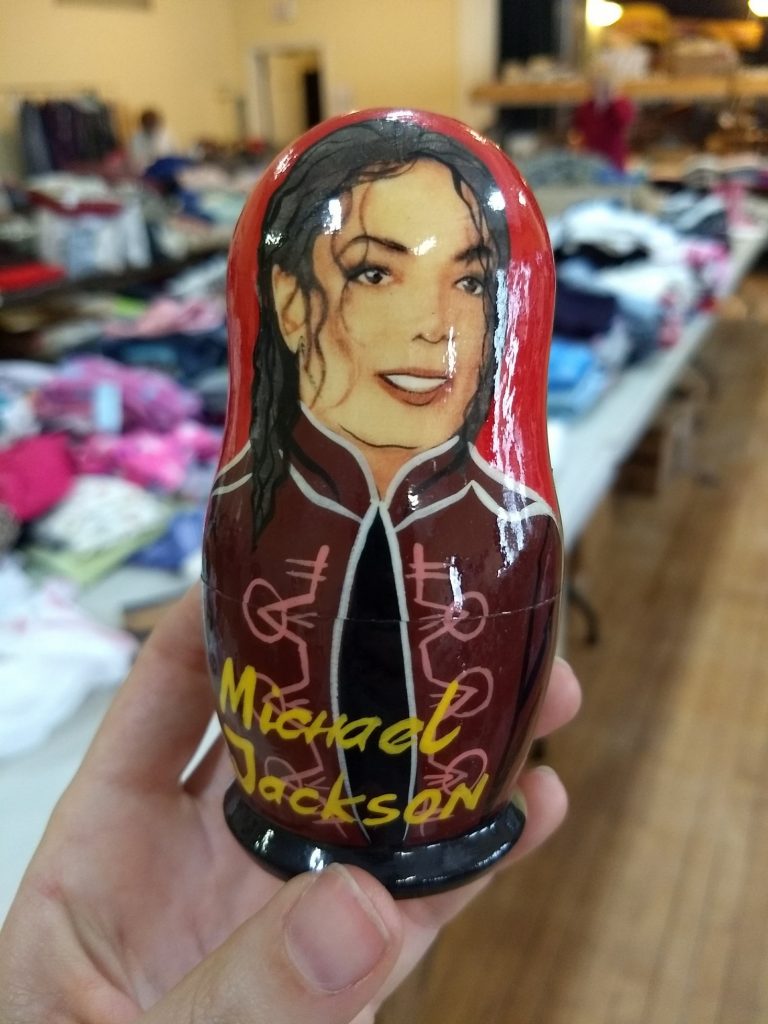 He gets younger as you go further inside: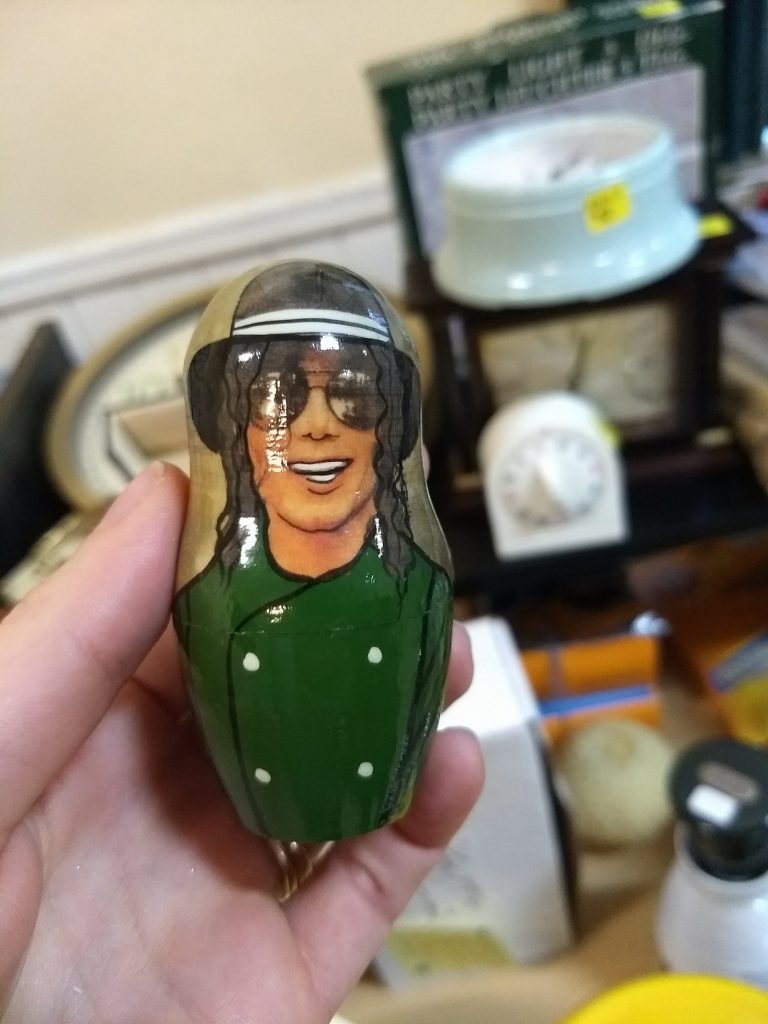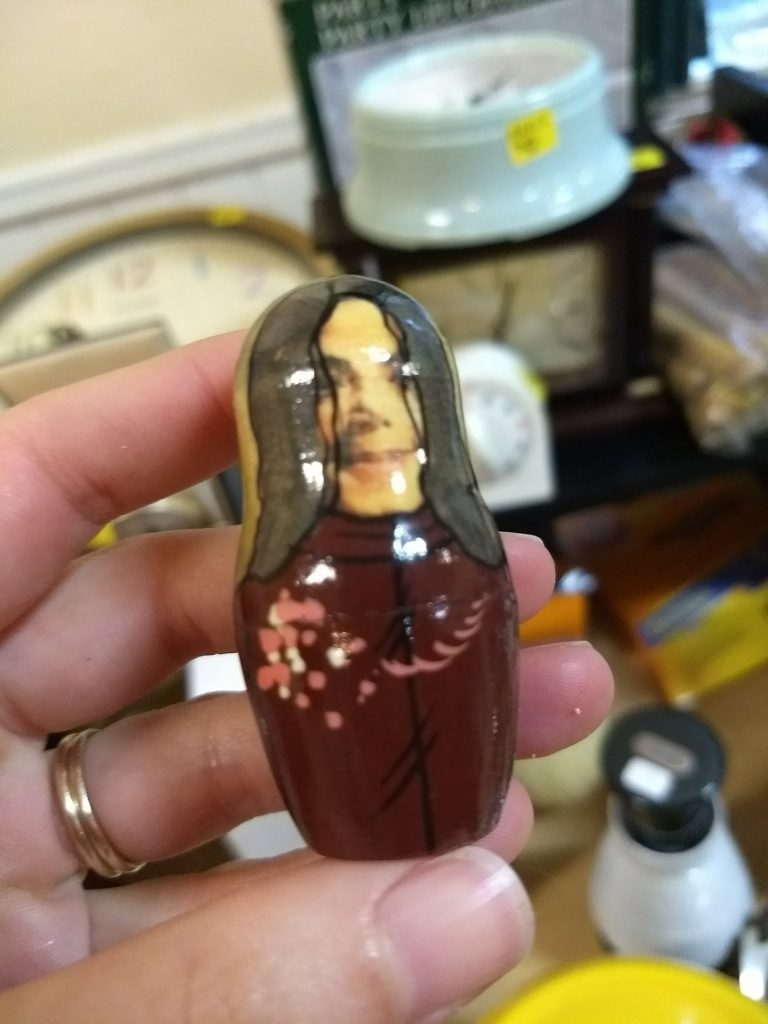 Jackson Five days – the cutest: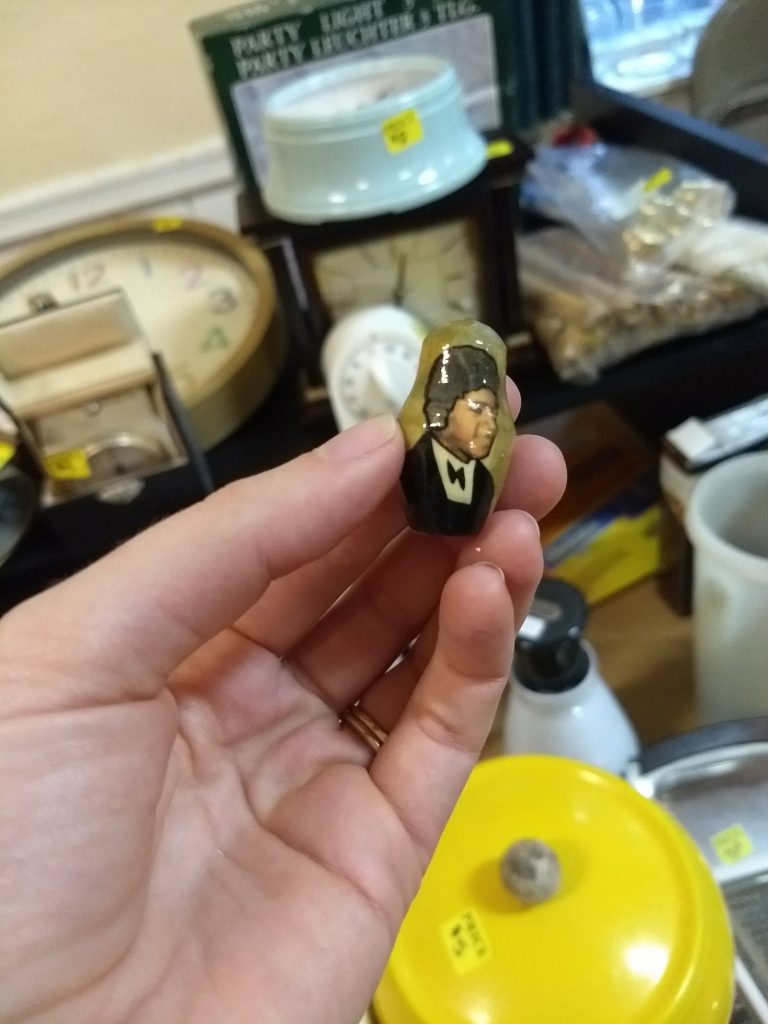 I brought these two sweaters and pair of pants home in a $5 bag (the Duplos I snagged for my kid were more than worth that 5 bucks) but later decided nah.
Too fitted in the middle, too baggy in the sleeves, not sure about the color: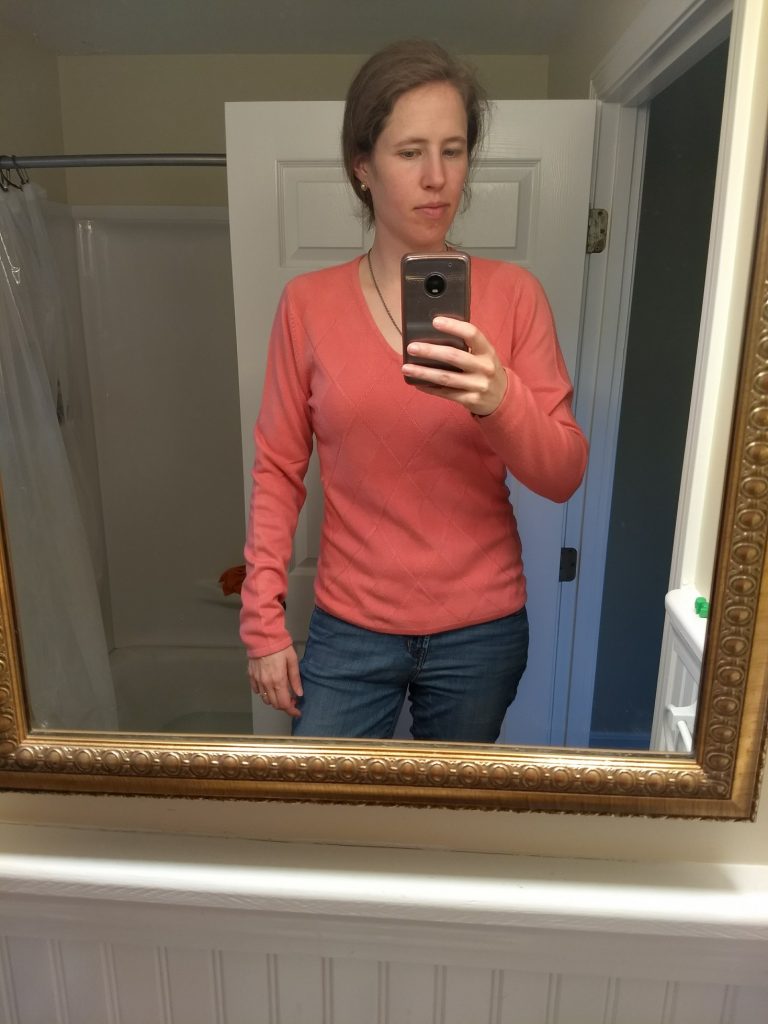 Too tight in the sleeves to wear over any under layers: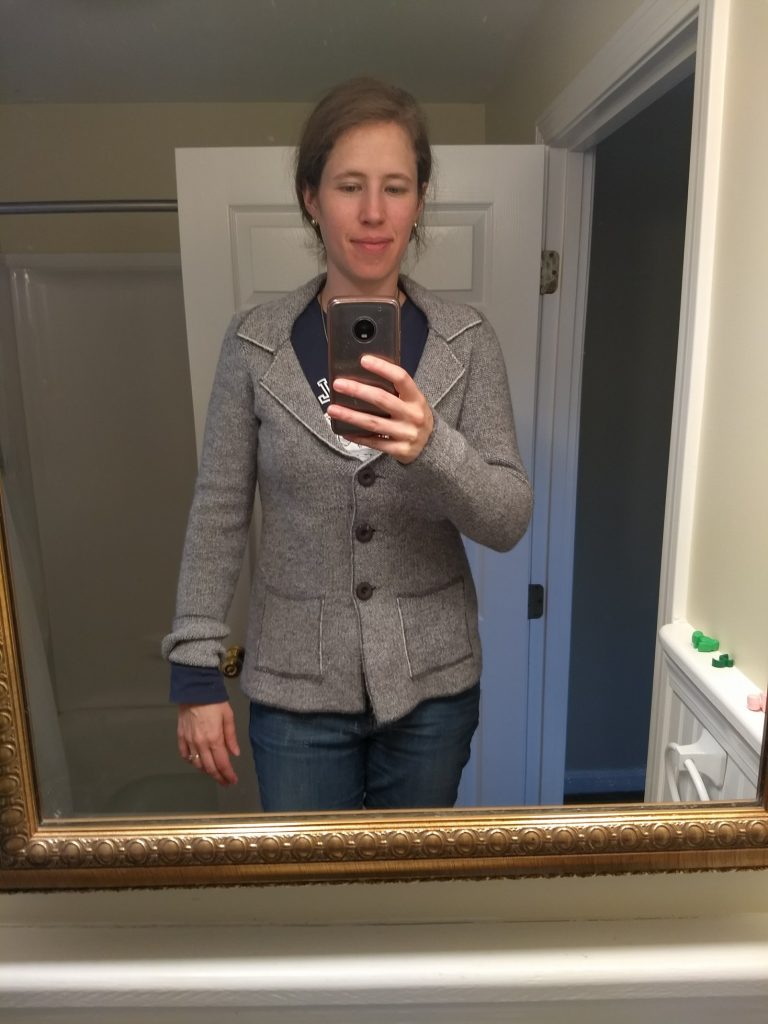 Gorgeous vintage Harvé Benard lined wool pants in a purple-y Light Summer neutral that fit if I planned to never eat again: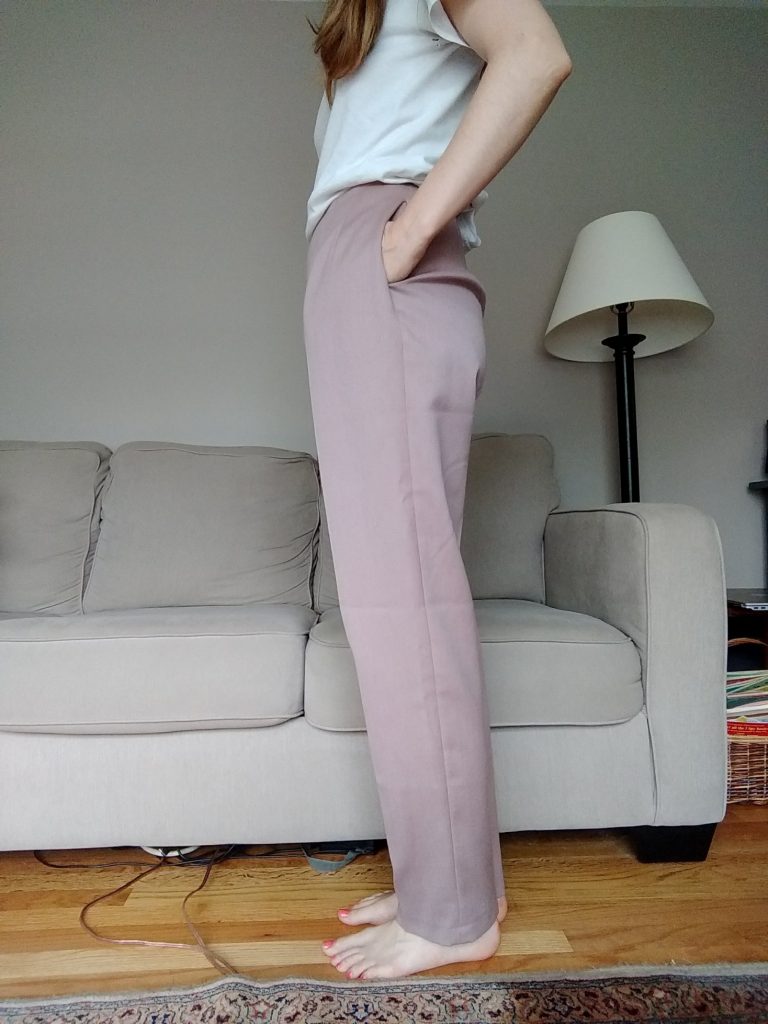 And also if I wanted to wear all my sweaters tucked in. Love that silhouette; don't love being cut off in the middle. Sigh.
There ya have it! What do you think of my finds – and what did you find this past month?