Thrift stores ain't just for clothes, ya know!  Home decor, kitchen tools, sports accoutrement, and office supplies are also great things to thrift.   Below are some recently thrifted office supplies that are keeping me sane and on budget.
Delectable ramekin for rubberbands (sadly I will probably never use this for cooking, it's about 3 levels fancier than my culinary skills care to handle)–$2.92: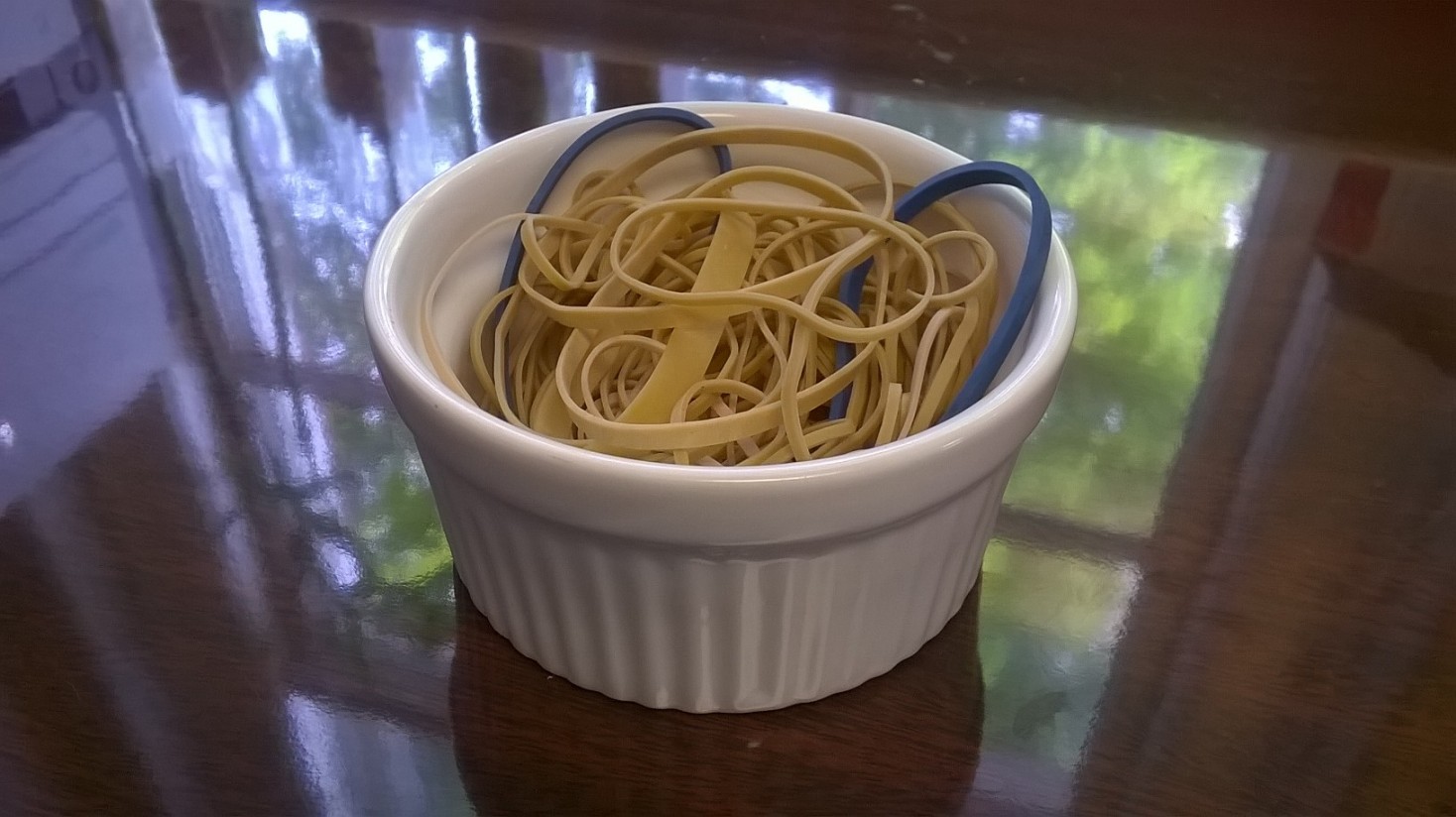 Hole punch (for days when I walk to the production room 5 times just to punch documents…walking is healthy but sometimes annoying)–$1.51: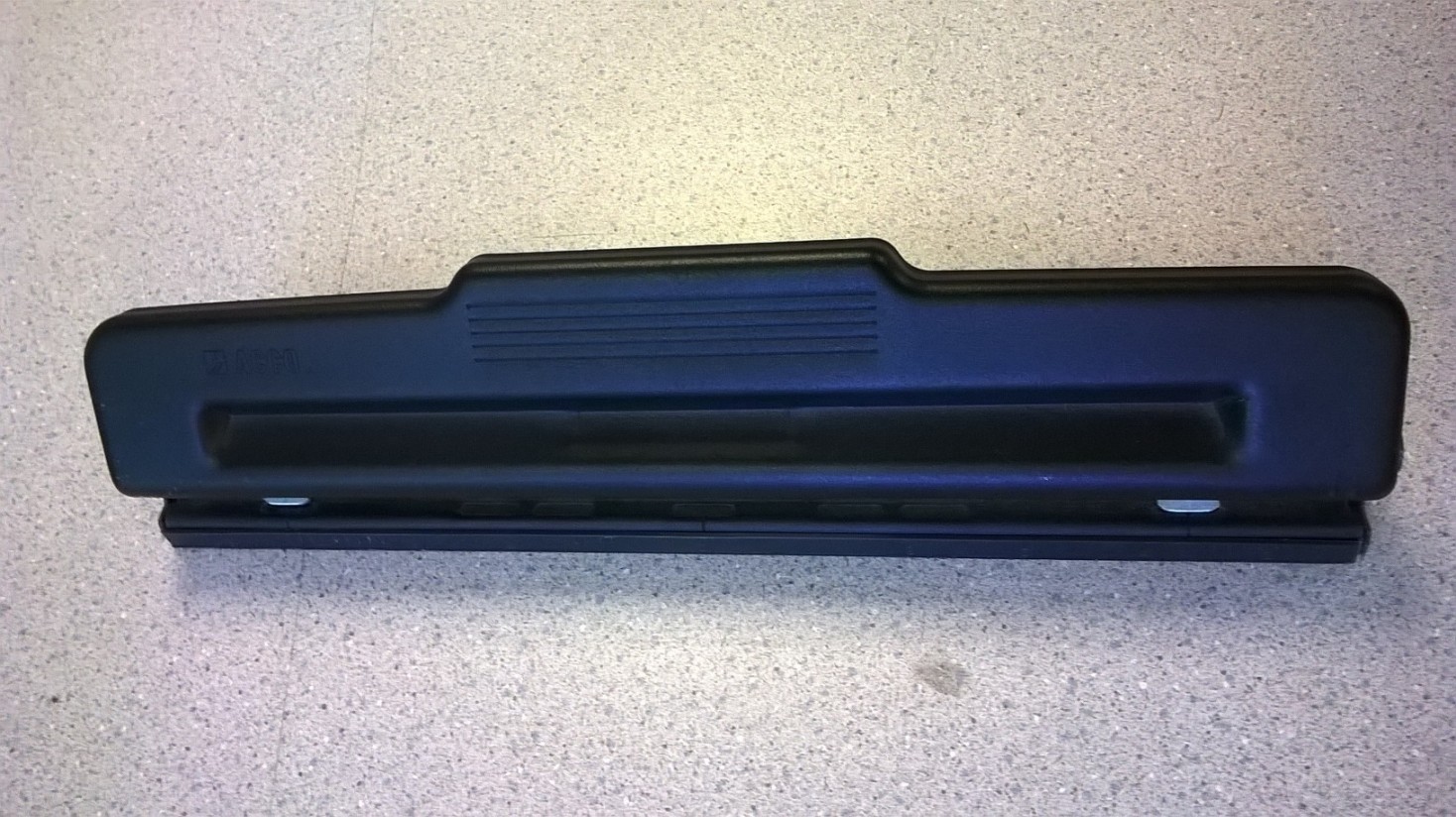 The Office Supply HOLY GRAIL!  Armed with a tape measure and a list of height/width/depth requirements for my monitor and keyboard, I've been scouring thrift stores for an even-easier-than-IKEA-hack standing desk.   Lo and behold, after 4 or 5 fruitless trips wherein I had to embrace defeat as a victory of sorts, I found this small filing cabinet and had the decidedly brilliant idea to turn it sideways and take out the drawers.  SO SIMPLE.  Thrifted hack for the win! $5.95:
Scroll down to comment on your brilliant thrifted office finds.  Have a great weekend, Thrifters!