On vacation last week we traveled to Rehoboth Beach, Delaware, for some family beach time–and some THRIFTING.  Thankfully I have family members who are down for the thrift, and the pressure of not wanting to hold up other people's R&R made it easy to do a quick sweep of the store and resist the desire to go through every. last. thing.
Because y'all?  This store was crazy.
God's Way Thrift Store: Irony Sold Separately.
I should've photographed some of the ginormous Bible verses about Jesus being the only way, or the 25-point rule list about when/how/what to donate, but as previously stated I was on a schedule–we were leaving for Dogfish Head Brewery in an hour and I was not about to be the slow coach who delayed our departure.
Nevertheless, here's some ambience for you:
My sister-in-law spotted this righteous collection of Avon perfumes: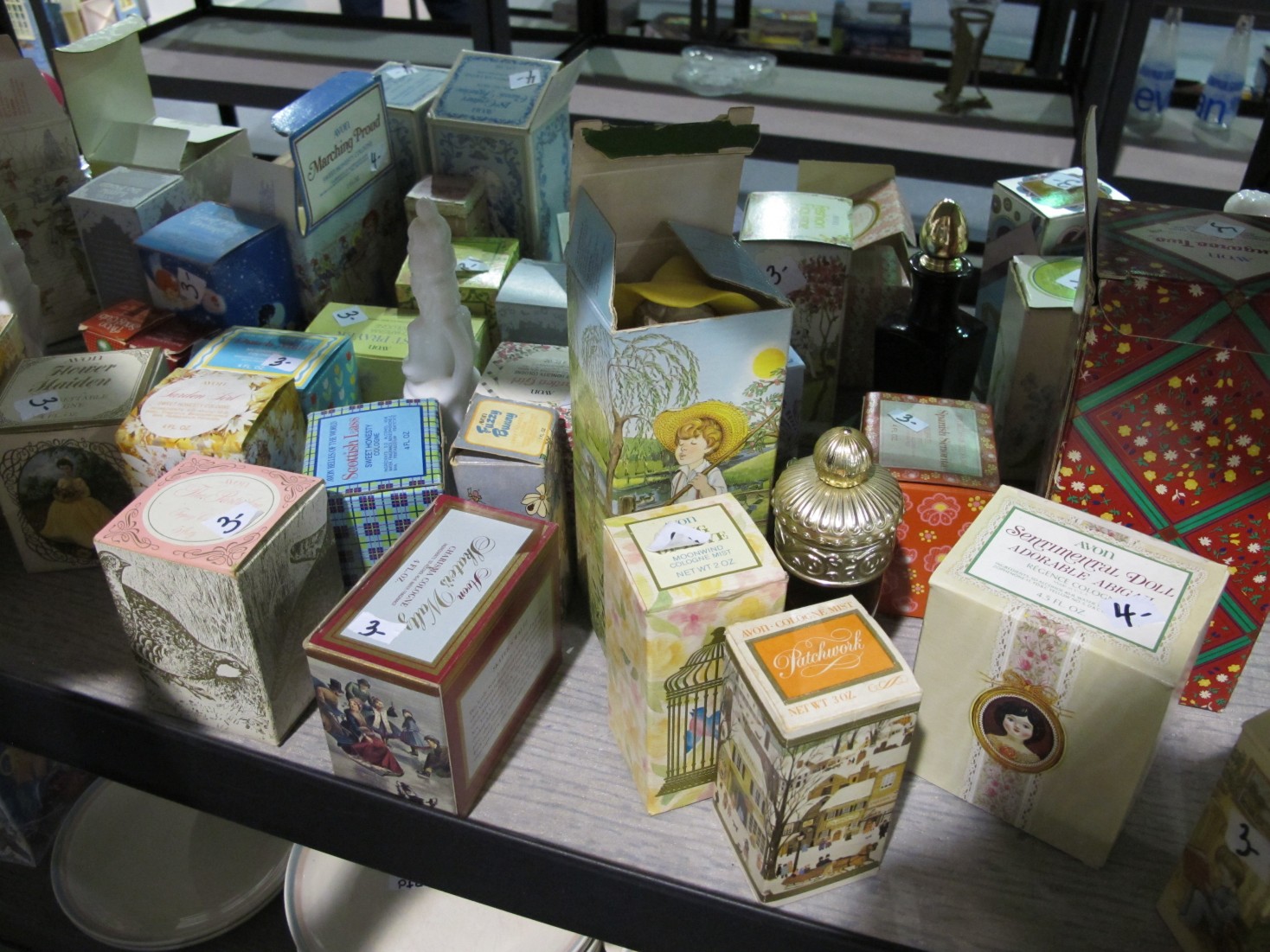 The most bizarre of the aforementioned collection–Eau de Corncob Pipe: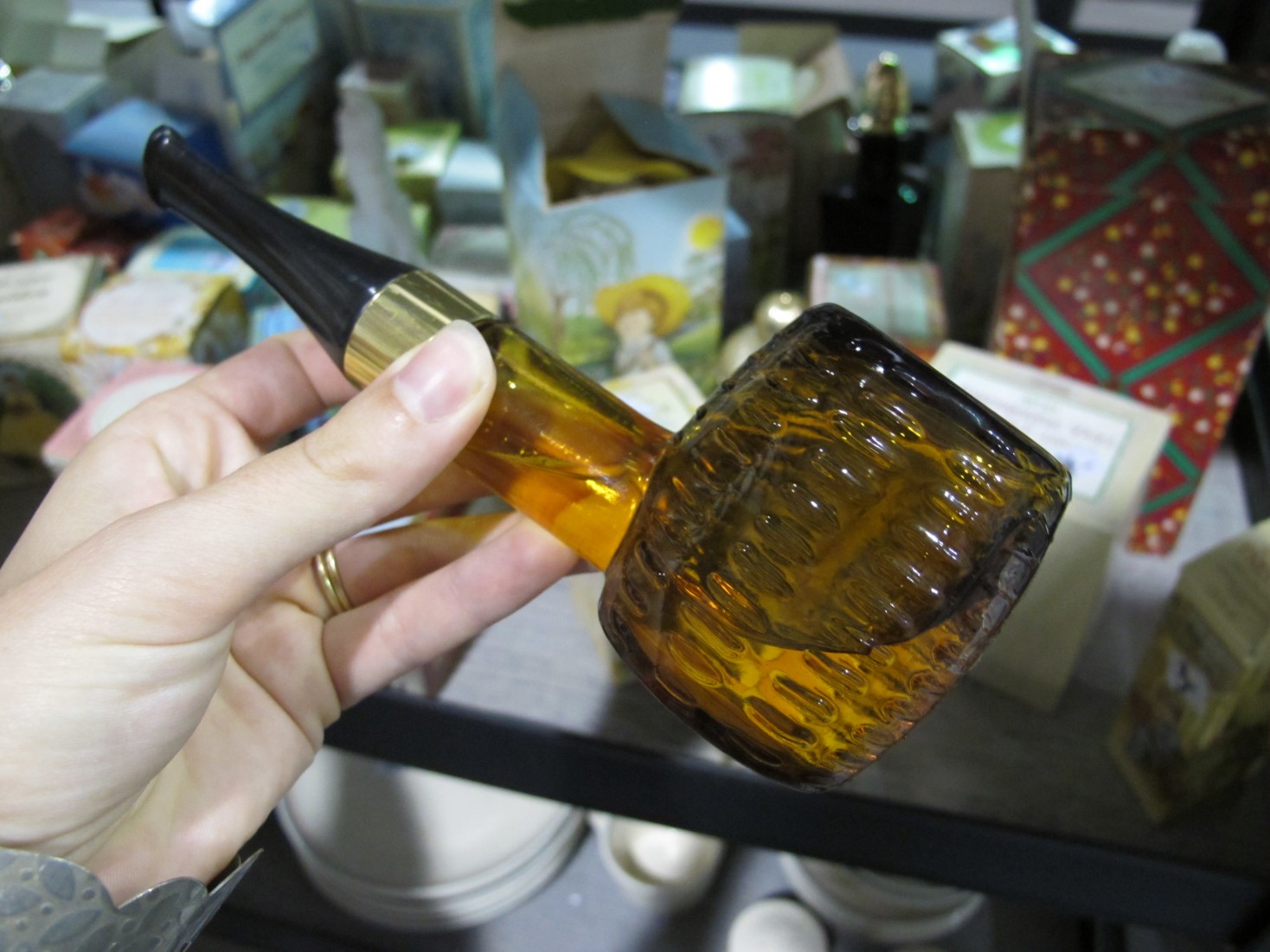 If you were following my thrifting on Instagram, you saw this number on a mannequin–but NOT FOR LONG!  I promptly tried that sucker on and made it my own.
Instant wedding outfit–just add hat.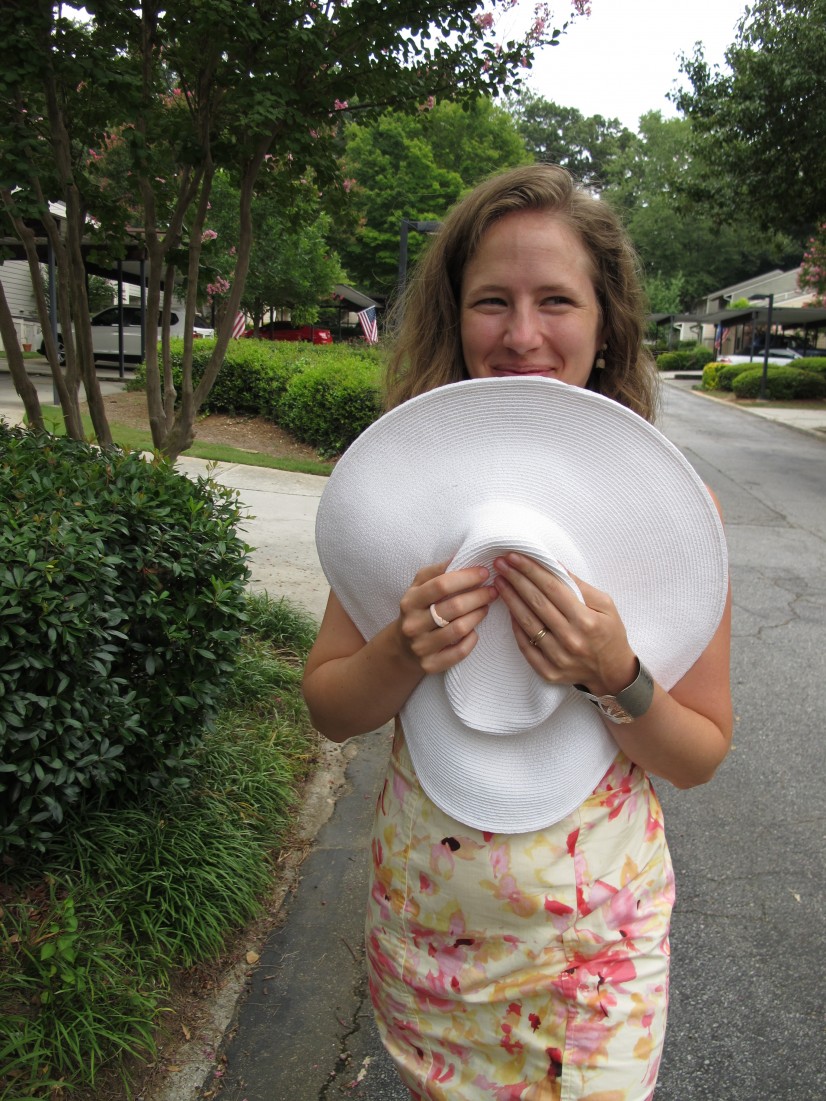 Dress (Anne Klein), shoes (Clarks), and necklace (leopard-painted wooden beads) all thrifted; other jewelry inherited; hat: fabulous hand-me-down–thanks Mom!
The dress was $10 which is normally too rich for my blood.  (The tag specified "no half off"–apparently God's way is that everything is always half off.)  However, I was able to justify it because the navy Tahari pants–coming soon to a post near you–I found were half off, ringing in at $1.50.  A total of $11.50 for 2 great finds?  Sold.   Plus my mother-in-law, in a beautiful thrifting camaraderie assist, told me it would look great for church.  (I couldn't resist replying loud enough for the checkout clerk to hear that I did need something to preach in the following Sunday.  I would bet that same $11.50 that God's Way does not include women preachers.)
As we left Delaware at 4:30 am (ughhh wonky flight times), we drove past two more independent thrift stores that made me salivate with visions of unique and bizarre thrift finds even before the sun was up.  But alas, those beauties will have to wait for another trip.
Anyone thrifted the Rehoboth Beach scene before?  What's your take on funky, stand-alone thrift spots–do you prefer them to Goodwills or Salvation Armies, or is it just too much of a risk to go somewhere unknown?  And lastly but most importantly–wedding hats, yes or no??
Scroll down to comment!