Just wanted to show y'all a couple things I picked up last-minute at the thrift store before we head out!
You may not think of the thrift shop as the best place to do some last-minute travel shopping, but if you're in need of a placeholder–something to fill a hole on short notice.  This can be great for those moments the day before a trip where you realize you don't have some common yet necessary item and you don't particularly want to spend a bundle to get one: a beach towel, a bag to hold things, even clothes.  With clothes, thrift stores are a great place to buy an item you'll need just for that trip and won't wear again–inexpensive and easy to donate.  In preparation for a trip to Africa a few years ago I nabbed some long-sleeved, thin cotton shirts, pants, and long skirt to ward off mosquitoes and jive with local modesty standards.
Yesterday I dropped off some items for donation and made a swing through the Goodwill and grabbed these goodies:
A new purse–bigger than my current one, and you know size is all important when traveling on those budget airlines!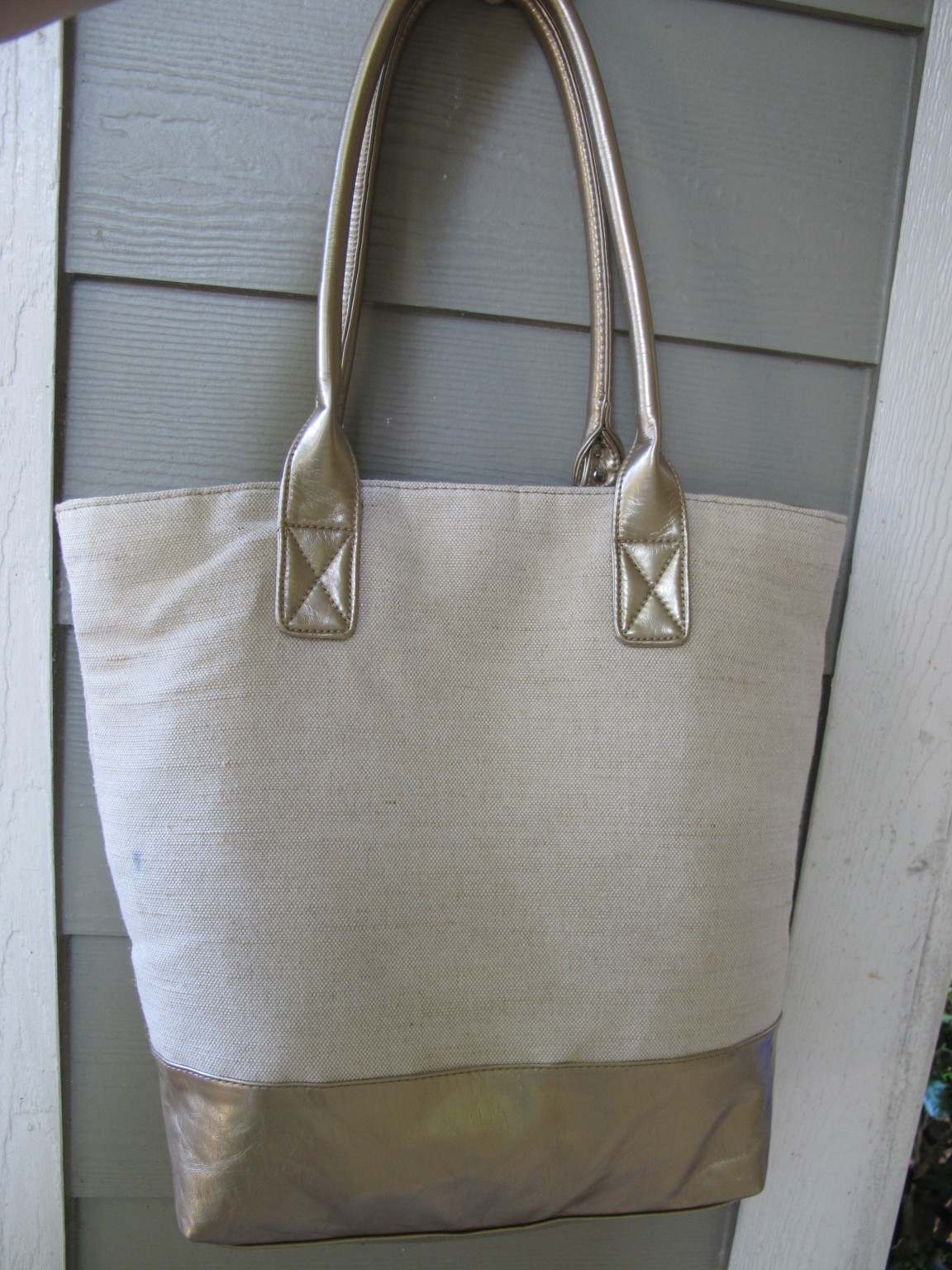 It will also be a good replacement for next summer since this summer's bag has been beaten. to. a. pulp—see photogrpahic evidence: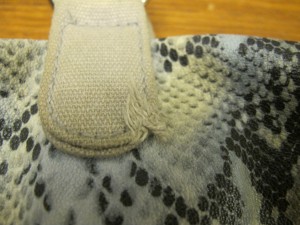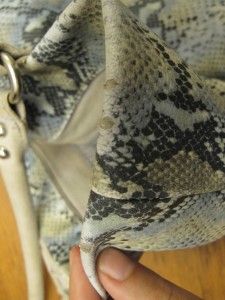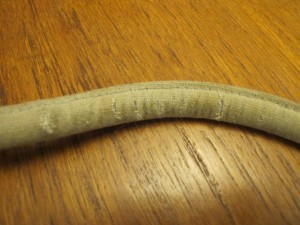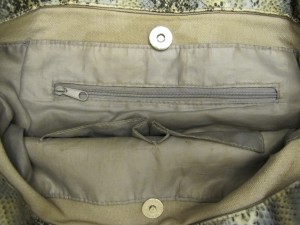 A new swimsuit top that will go with my navy blue bottoms.  I had a brainwave yesterday that instead of taking 2 separate suits, grabbing a second tankini top and ditching the bikini would take up less space and still allow me to be dry, since the bra portion of the suit is what takes longest to air out.  Ralph Lauren halter top, $5.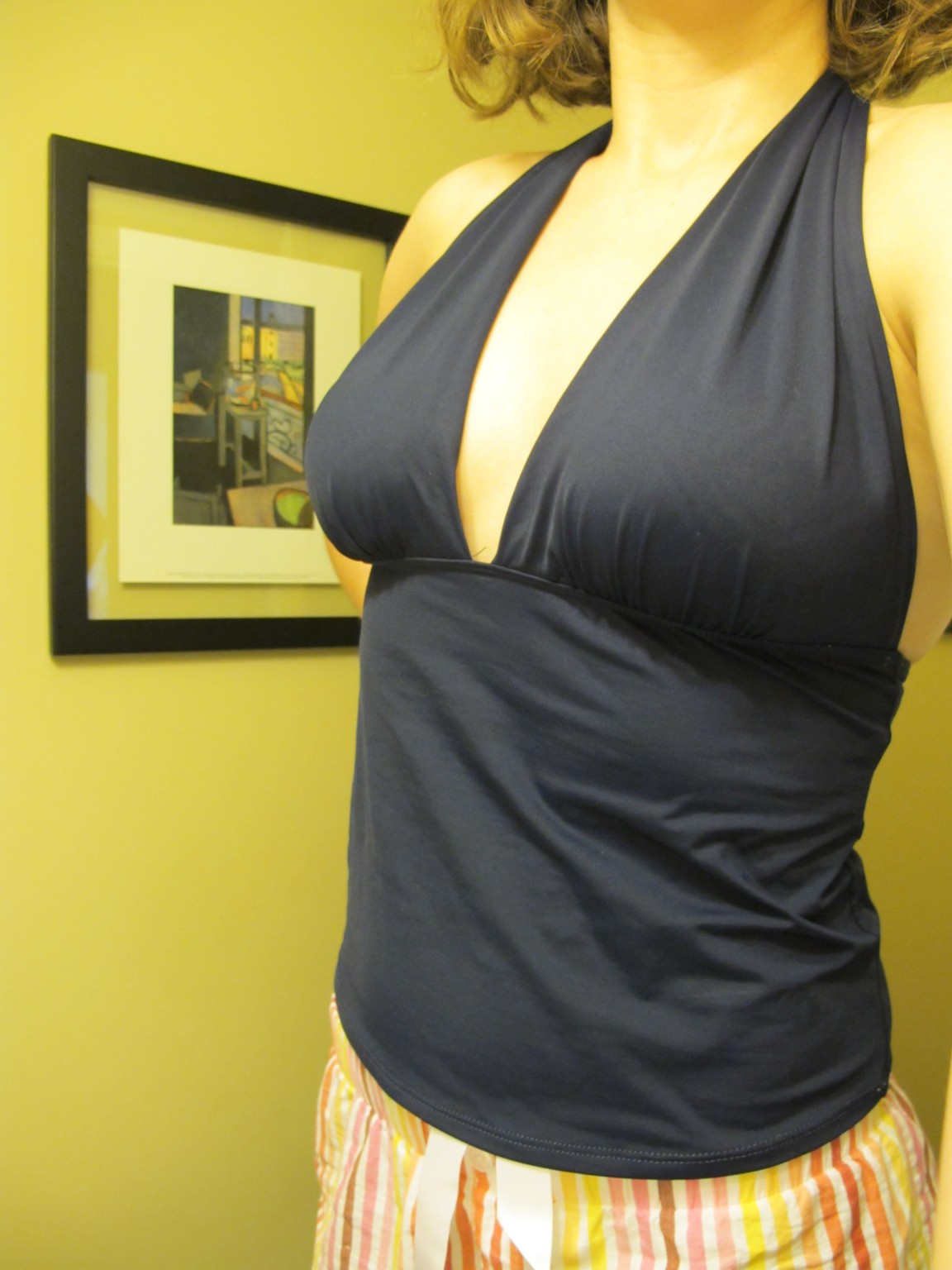 Last but not least, I promised y'all a picture of my travel bag: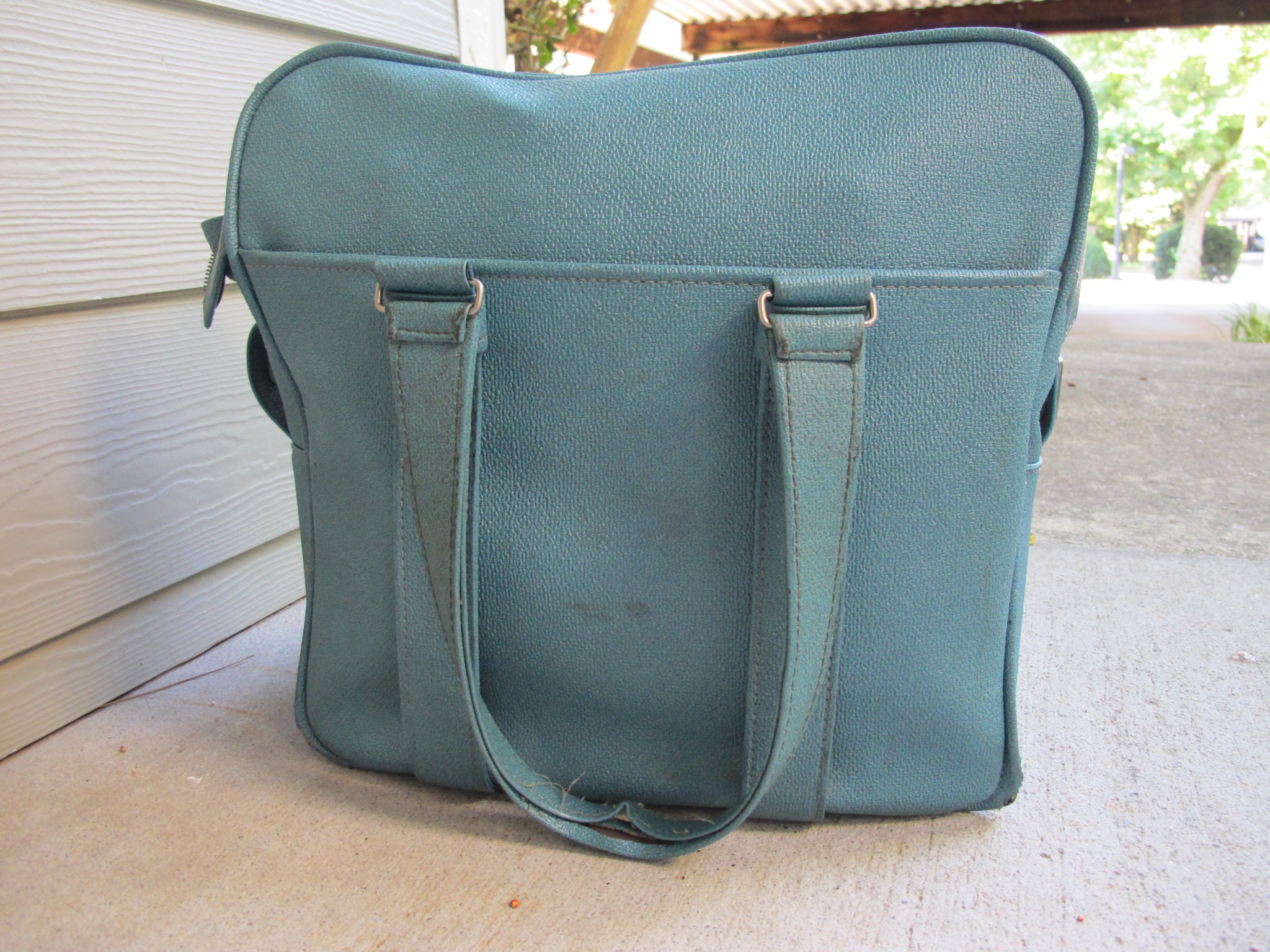 All of my clothes and my kiddo's are in this sucker.  It's a hefty Samsonite tote still going strong from the 60s? 70s? that my grandma owned; my mom has one just like it in camel and I have great memories of all the treasures she stored inside it to entertain us on family trips growing up.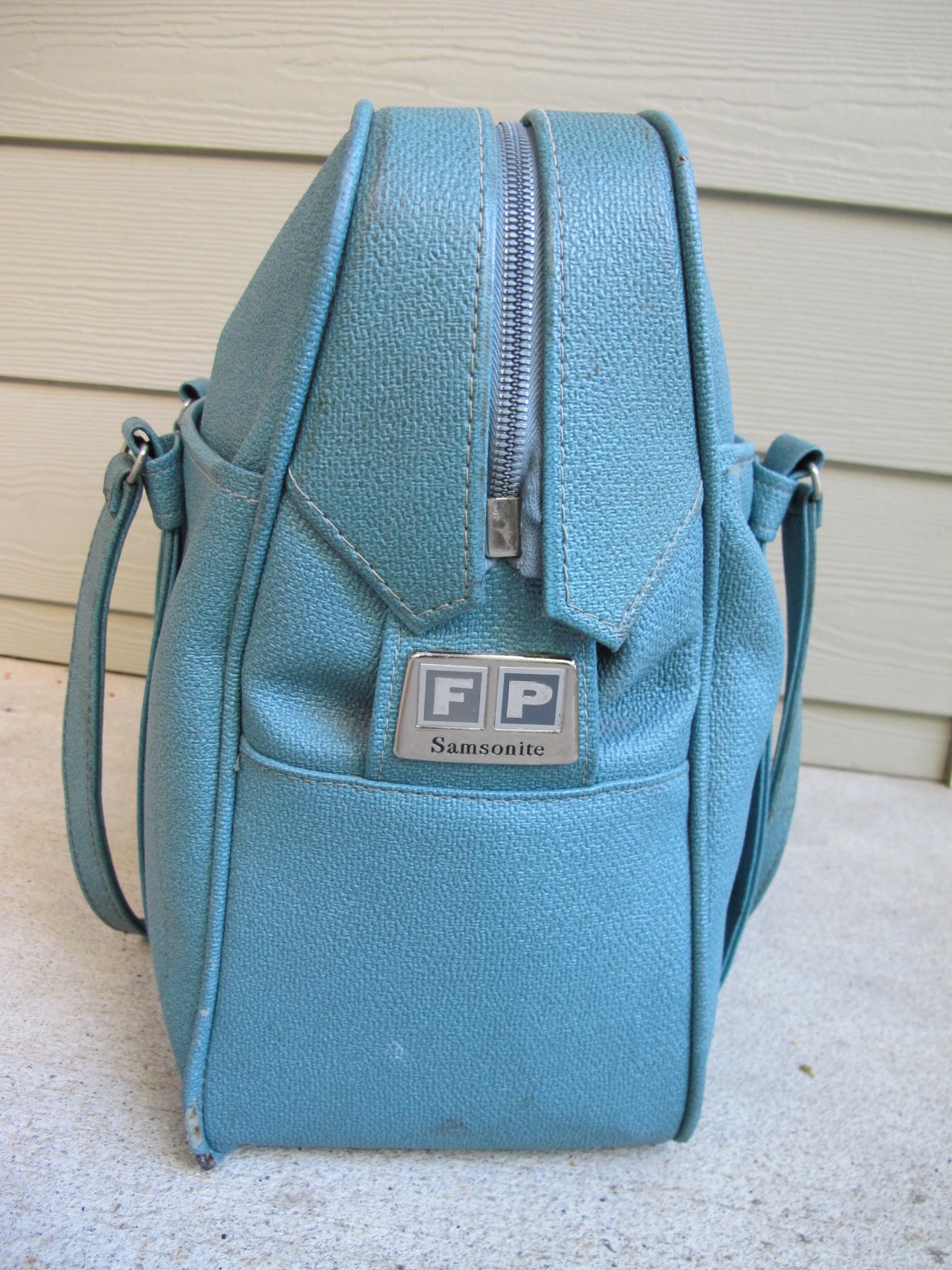 Would you ever purposefully shop for a trip at the thrift store?  What have been your best travel finds?  Answer in the comments!