Hello Thrifters!
My sincerely warm thoughts go out to all y'all up to your eyeballs in snow up North. Meanwhile, it's chilly but sunny here in Georgia where the "snow closure" on Friday ended up consisting of rain followed by Saturday morning flakes that barely dusted the grass.
Sorry.
This is what I wore to preach yesterday–I haven't done a proper outfit post in awhile and I thought you'd like to see how some of my winter staples are working together: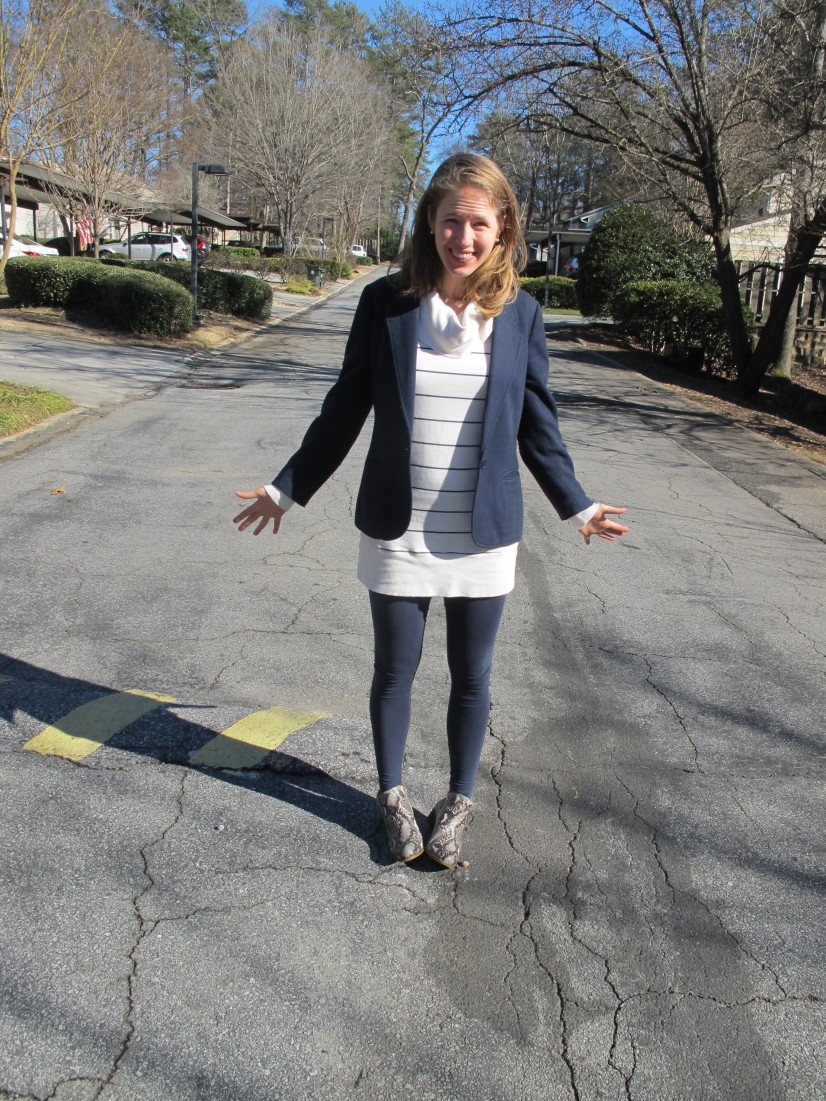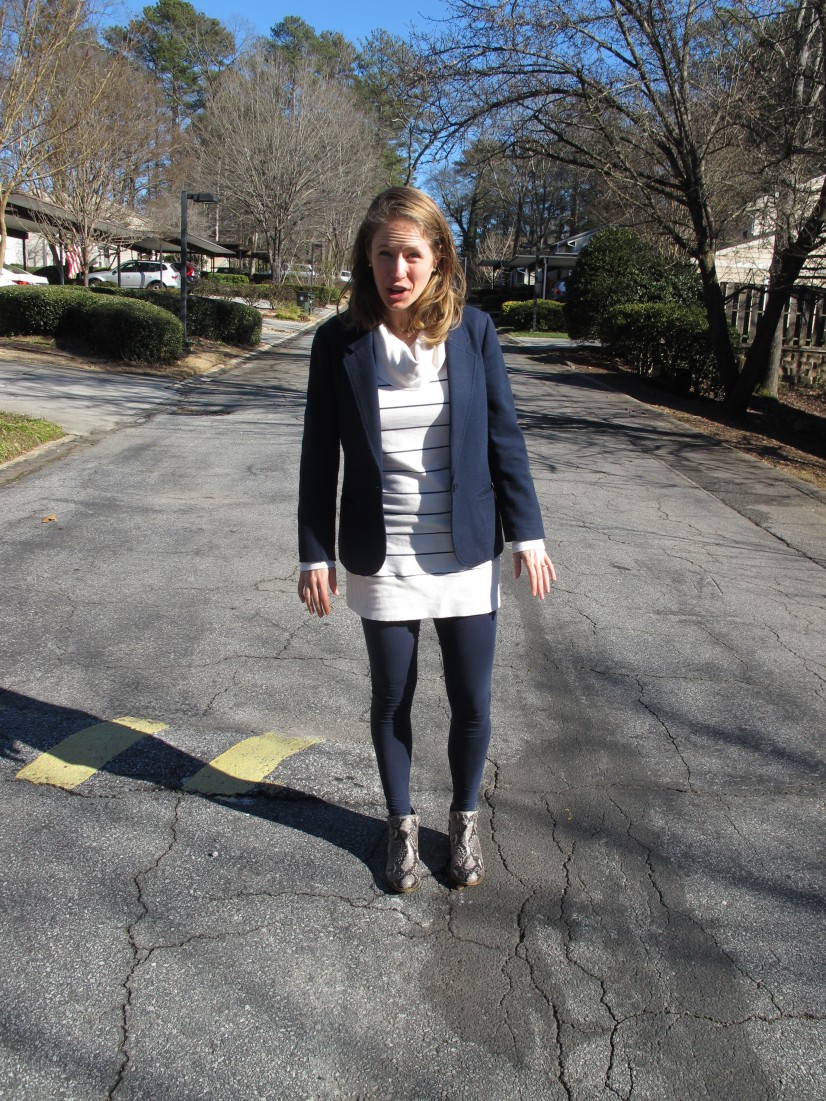 Our shoot was cut short by neighbors who pulled up to discuss the merits of various local thrifting spots (yes I live in the ideal neighborhood), so this is the parting shot you get. You're welcome.  :)
Blazer: Haberdashery Collection by Personal – thrifted
Dress: Sweater dress, Merona – thrifted
Leggings: American Apparel, gift
Shoes: Lucky Brand, Christmas present
Necklace: heirloom
As predicted, I'm still in love with my sweater dress/legging/ankle boots combo.  I remembered at the last second that I needed a spot for my mic pack for worship—hence the blazer with pockets and an extra layer of warmth.  Stylish yet toasty = win.
The detail-oriented among you may have noticed this is a different navy blazer from the one featured in my winter wardrobe capsule video. (The less-detail-oriented among you may be thinking "Uh, what?  Isn't that pretty much the exact same navy blazer?")  More on that thrift upgrade later this week!
What are your style constraints?  Do you need to wear clothes with specific features for work/life/play?  If so, how do you weave them in with what you love to wear?
Also, what do the good people of your neighborhood discuss when you meet them in the street?  Scroll down to share!