Just what you've always wanted, a multi-part capsule wardrobe update!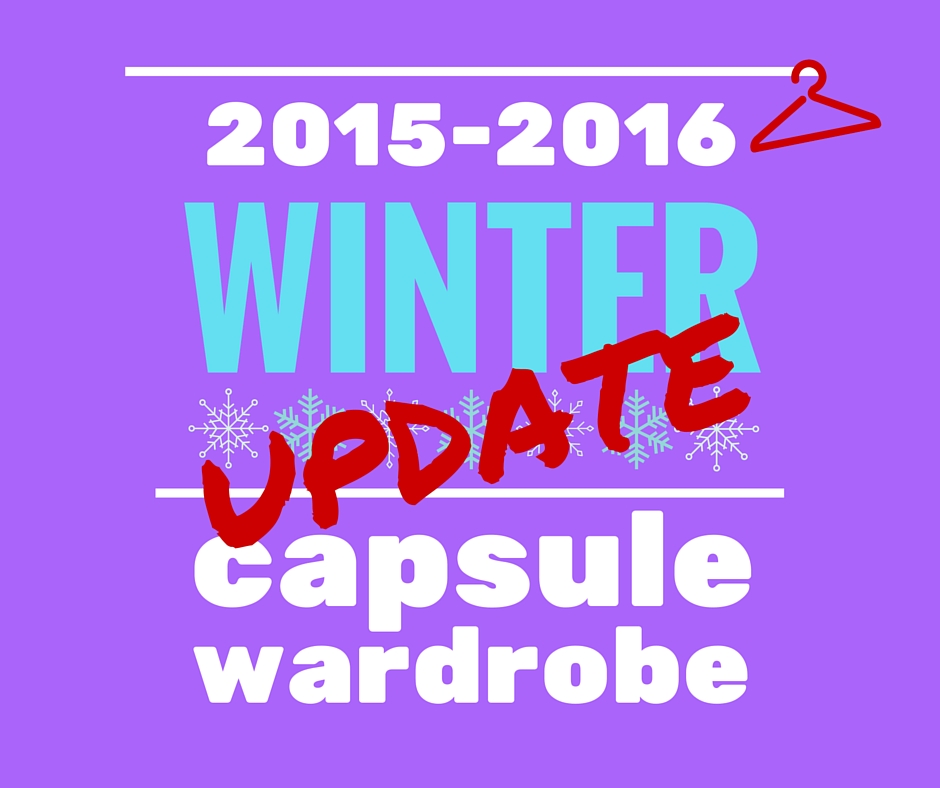 Today: Pants.
So the goal for my winter capsule wardrobe project was to come up with a finite number of mix-and-match pieces I love, designed to get me through the season without shopping more or spending mornings in front of my closet groaning that I had nothing to wear.
Emphasis on the "pieces I love": not just in theory, but in reality.  Like reach-for-this-and-put-it-on-my-body-with-EXCITEMENT reality.
My winter pants have been somewhat lacking in that department.
Don't let my expression fool you; it's more about the full-length mirror than the pants. Old Navy sailor pants?  You're pretty rad in and of yourselves, but you're not that warm.  You're more of a fall/spring pant.  And as much as flares are back in style now, I'm sort of on hiatus with the look; it's like I can't be a trend-follower no matter how hard I try, EVEN WHEN I ALREADY OWN the trend and have rocked it for many years previous.  I might be allergic.       Brown tweed Bebe pants: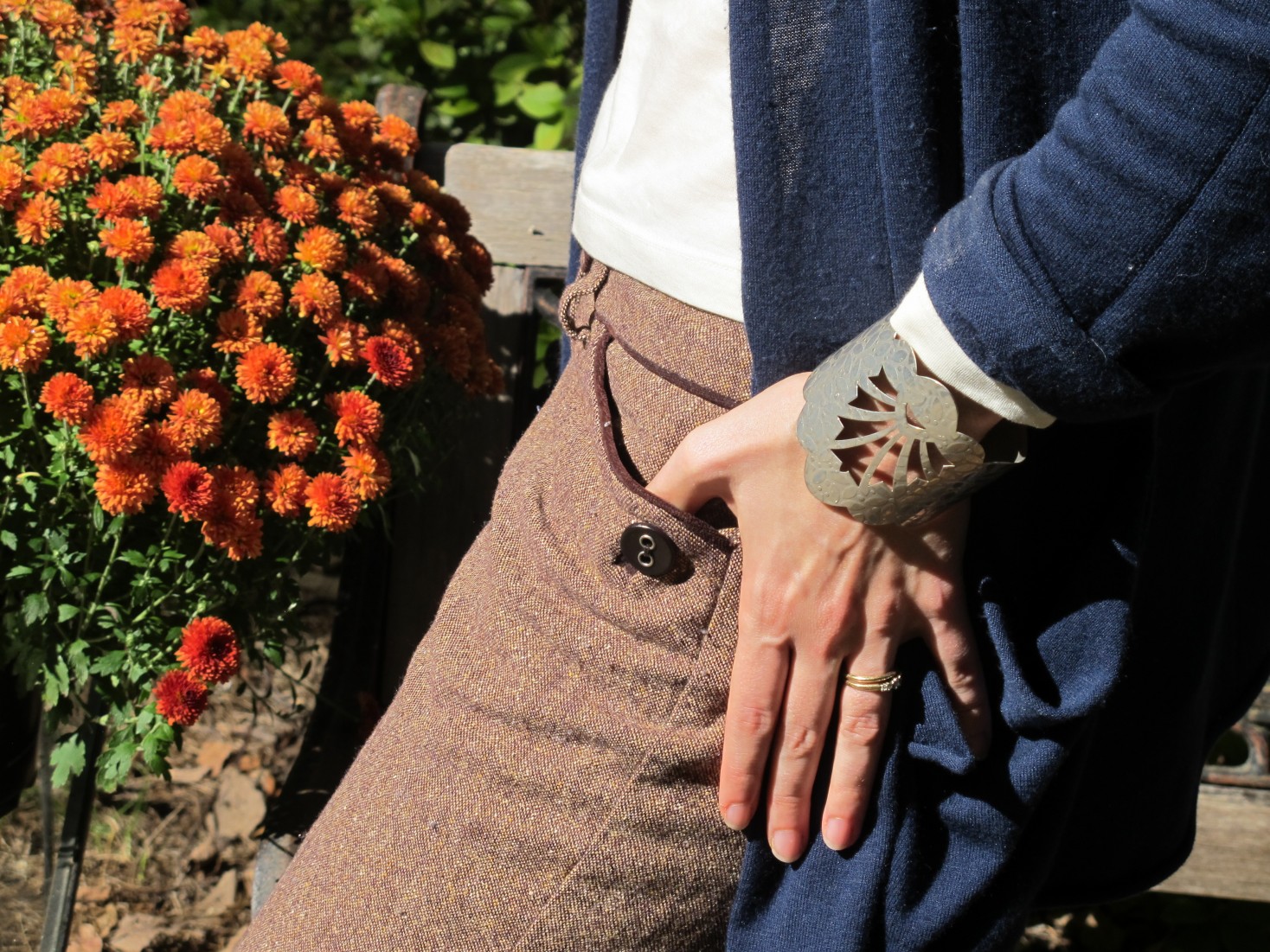 I love you still—every time I catch a glimpse of your awesome details my heart skips a beat.  And you're toasty!  But with your warm chocolate-y tones and your visually decadent texture, you don't go with as many winter wardrobe items as I had hoped.  This is in part me being lazy (I could wear the outfit combinations that do work more often) and in part the letdown of "oooh I could wear those pants! …oh wait, they don't go with that" every time I get excited to wear them.  And since this is, you know, a capsule, I am not about to go buy more tops just so I can wear the pants more often.  Ppppphhht.      
Blue Loft trousers:
So ambivalent about these.  I try to convince myself that the menswear vibe (more of a "trouser" cut) is fab, and they fit me just right in the waist/rear so they aren't shapeless.  But cat hair shows up on these babies so easily, and the only thing I'm ever excited to wear them with are blouses tucked in (see above photo), which is not near enough warmth for winter, and one sweater.  Wearing them with blue tops or toppers (cardigans etc.) just makes it look like accidental suit time, which y'all know I hate.  Maybe I need to let go of blue pants in general if I'm going to wear so much blue on top??
Then I tried the pants on the left, which are a grey version of my favorite (only) jeans but made by another brand and sadly, the perfect (to me) fit in the fitting room stretches to baggy after about 30 minutes of wearing.  And the waist is weirdly high.  Wanh wannnnnnh.
So on to the actual pant update to the wardrobe: I found these Express taupe thick-knit pants on a quick trip for some houseware items (see?  not shopping for new winter clothes on purpose).  I love the color (they work with blue!), warmth (knee socks not necessary!), and softness.  The fit is good and I'm okay with the cut—I think I would like a narrower calf (which would go with ankle boots better), but I've committed to experimenting with them for awhile before making the final decision.  (PS Sew-er types out there, can you alter pants like that or is it just too expensive/not worth the trouble??) 

Do I really need more/different pants?  Not technically.  But when you skip over all your trousers for legging/dress/wear-your-coat-inside combos because your pants can't handle the cold, it's time to reevaluate the situation.
Thoughts? Strategies?  Interventions?
Tune in for the final update tomorrow!