I don't know if the color of this scarf is properly called "wine" but I'm going with it: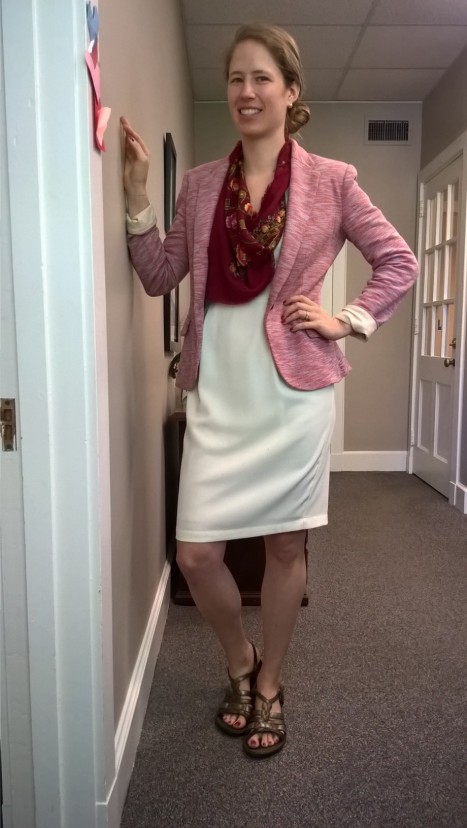 Dress: H&M
Blazer: Cartonnier
Scarf: no label – I think it's wool
Sandals: Clarks (retail)
Here's a closeup.  The "wine" color is a bit intense/saturated compared to my normal wardrobe palette, but the pink/gold/orange tones in it lighten things up a bit, as does the pink jacket and the white dress: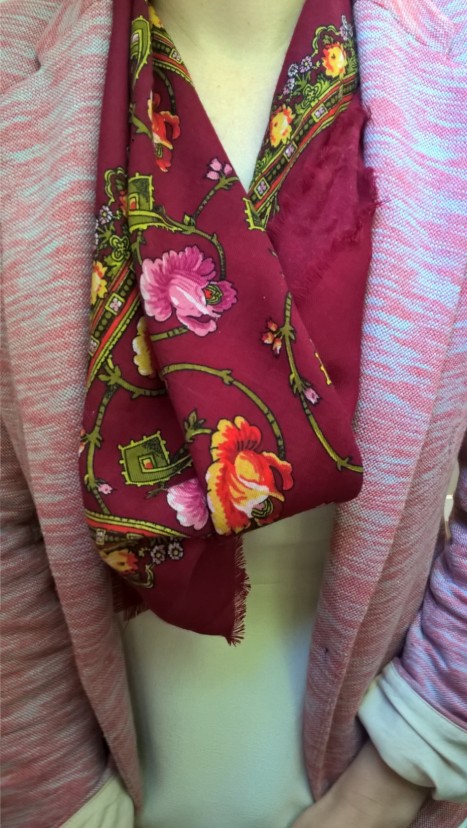 Mmmm, print-mixing…
I don't do square scarves very often and this is why: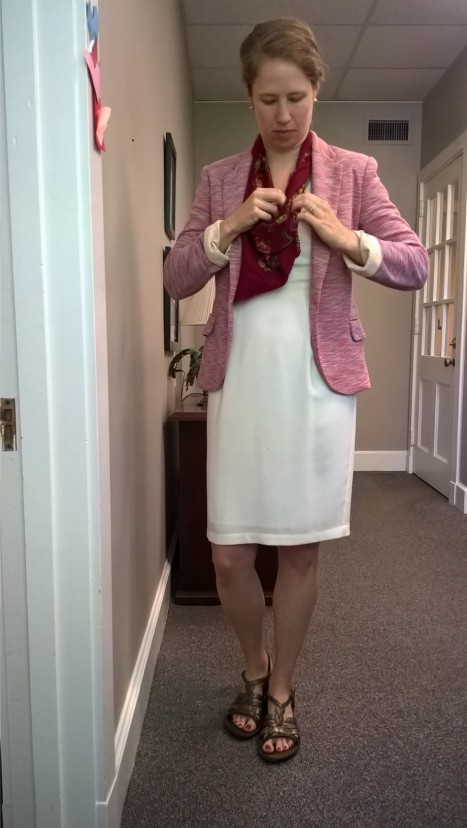 I can't get them to stay where I want/showing the part of the pattern I want. Suggestions? Maybe I'll just pin the sucker to my dress next time…
Here is the outfit sans blazer: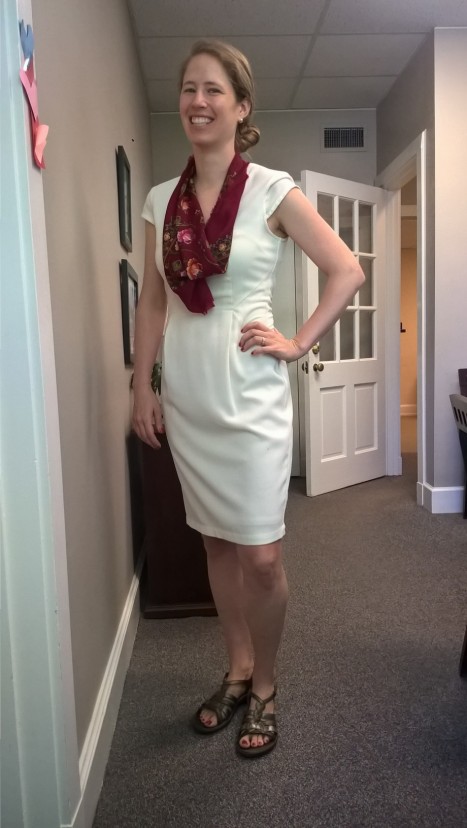 Side view: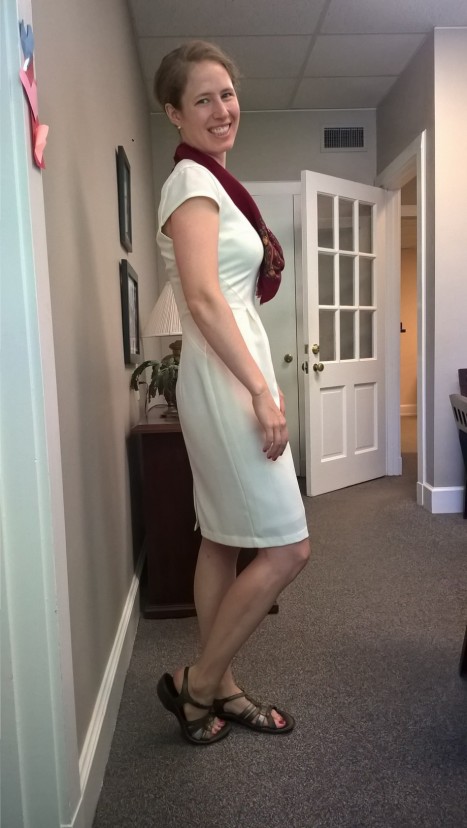 Styling: I started with a dress; Tuesday = yoga day which calls for a simple one-piece to change into after 90 minutes of down dog. I wanted to warm things up with some red-based tones after having worn navy blue-heavy outfits the previous three days, and I knew the v-neck of the dress would work well as a spot to showcase a scarf; hence this particular number, with colors that make me beam!
I knew we'd have meetings in chilly parts of the building so I added a blazer, with this woman's wide range of reds as inspiration for my color choice:
That way I could also justify keeping my red nail polish on!
I rolled my cuffs and went to work (literally).
Thoughts: the print-mixing on this is my happy place. I really like how the pink/wine (mulberry?)/red all read together and have Costco lady above to thank for that. In hindsight I would have worn a gold necklace peeping through the scarf and my gold cuff to bring a little more polish (and pick up the gold tones in the scarf).
What are your tricks for making a scarf stay in place? What do you think of my smorgasboard of red-based hues?  Scroll down to comment.