Last week I promised side-by-side pics of my new (to me) and old striped tees. The former I stumbled upon in the thrift store and realized it would make a good thrift upgrade for the latter.
On top, Madewell; on the bottom, LOGG by H&M: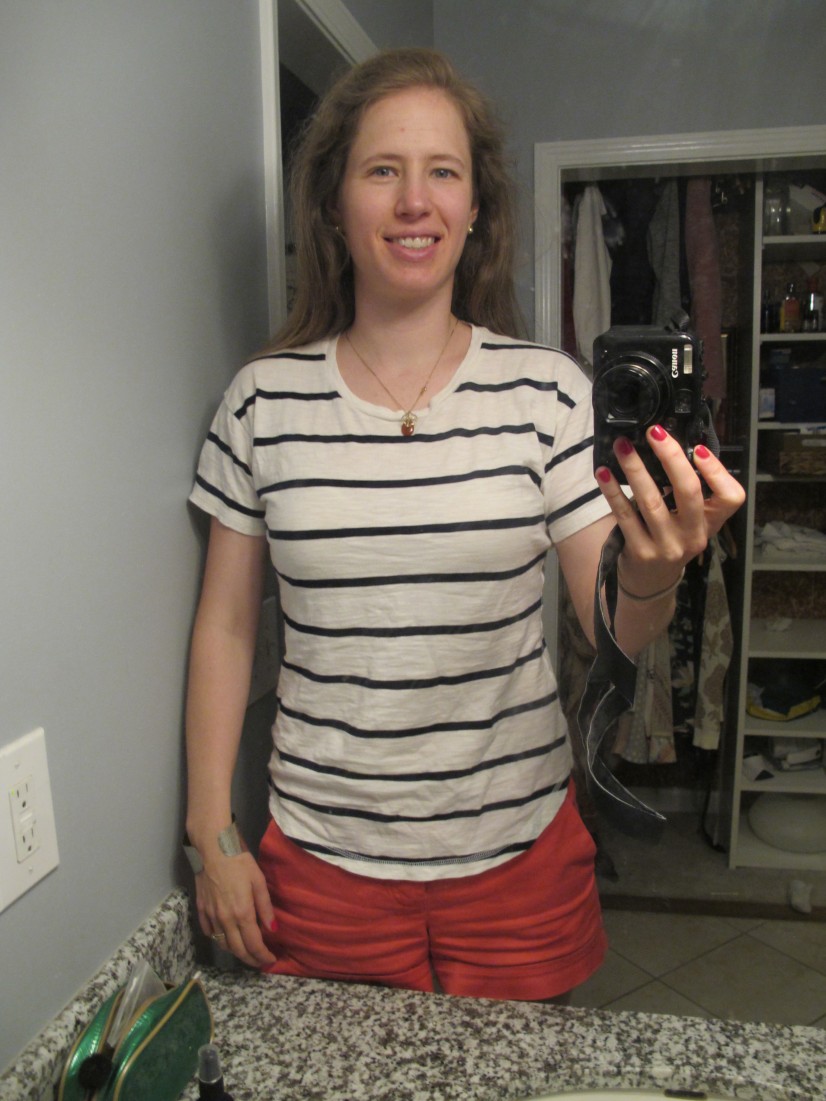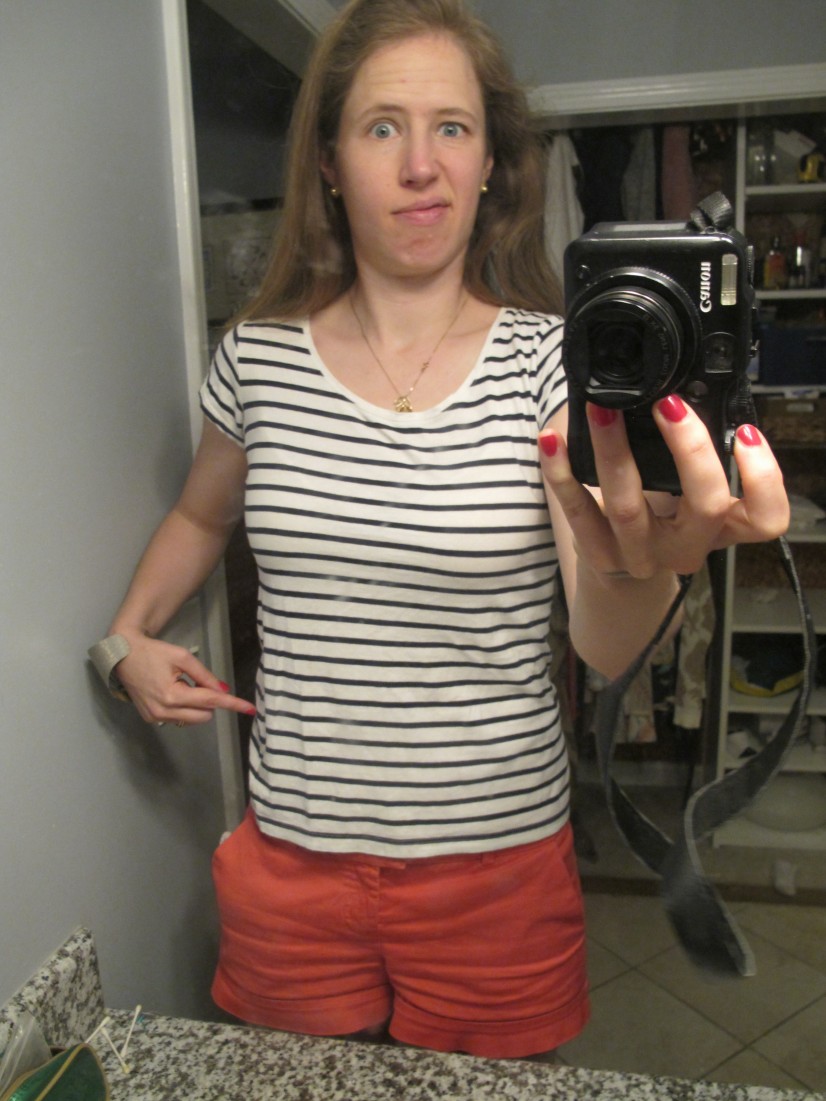 You can't really see it in the bottom photo, but I'm pointing to a side seam that twists all the way around to the front – blech. While we're discussing its misshapen qualities, the LOGG shirt's neckline has become asymmetrical. Although it's super soft, I prefer its smaller stripes better, and it looks a little less casual than the Madewell shirt (shorter, more form-fitting sleeves, no overlock stitch on the sideseam), the Madewell tee is the winner in my book. It has higher quality fabric, is better cut (which means no twisting seams or odd necklines), and the silhouette is of the skimming, tunic shape I love.
Also in the name of comparing upgrades to the items they replaced, here is a much better shot of the color on the (grape? burgundy? – by Loft, on the right) cords I thrifted in lieu of the (wine? cranberry? – by Style & Co., on the left) ones that were too short and loose in spots:
It's much darker than my other winter colors, but I think it's actually going to pair very well with the lighter tops I have, tops which will put some distance between the pants and my face so the intense hue won't overwhelm my pale skin.
What do you think of my upgrades? What have you thrift-upgraded lately?