Here's a what-I-wore shot from last week, featuring the "faux crop" shirt that's also in this post. I love how the bright, robin's egg blue pairs with the navy in the pants – one of my favorite color combos: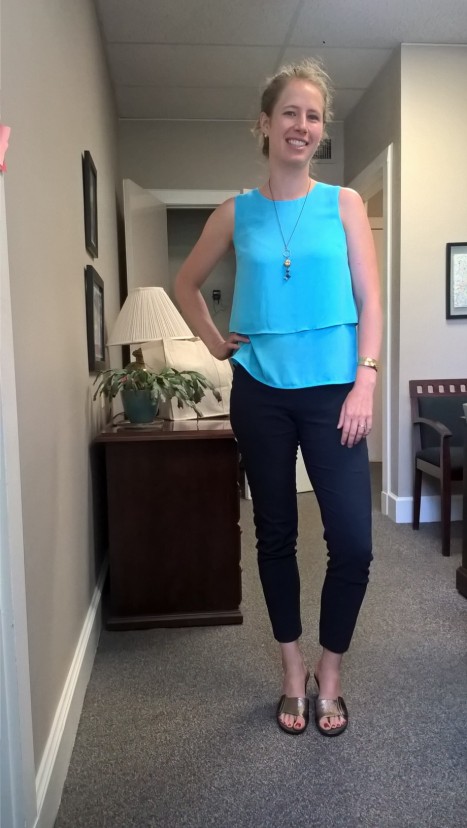 Shirt: Dahlia – thrifted
Pants: Alfani – thrifted
Shoes: Bandolino – thrifted
Cuff bracelet: Monet – thrifted
Necklace: DIY from thrifted parts
From the side – a much better view of how this whole thing looks untucked: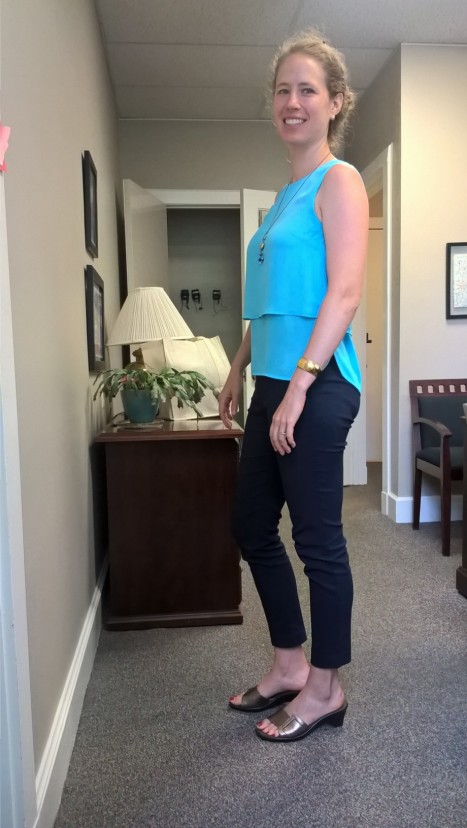 Do you like my post-beach hair? Ha! The salt gives it outrageous body and waves for a few days, but eventually it just turns coarse and I have to wash out the salt. I went to bed with it fine, but woke up with things out of control and no time to wash, so up it went into a bun!
A little better shot of this necklace than last time: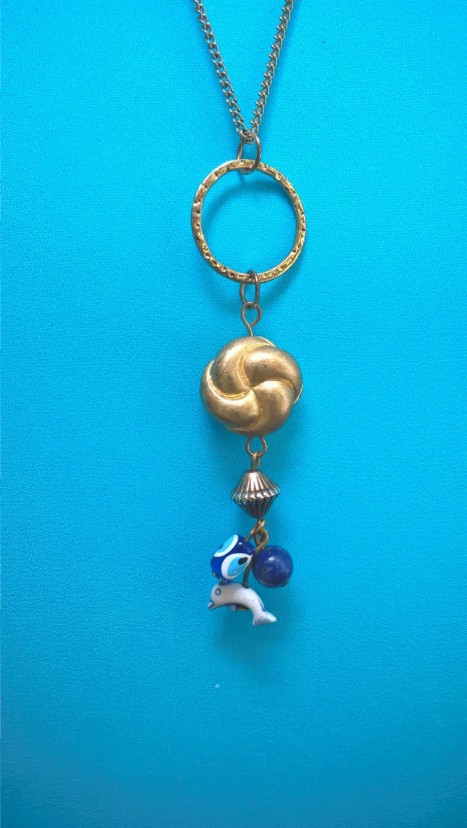 And just for comparison, how different this top looks when half-tucked into a skirt:
Do you have a favorite color combo for outfits? Which look do you like better? Click through and scroll down to comment!