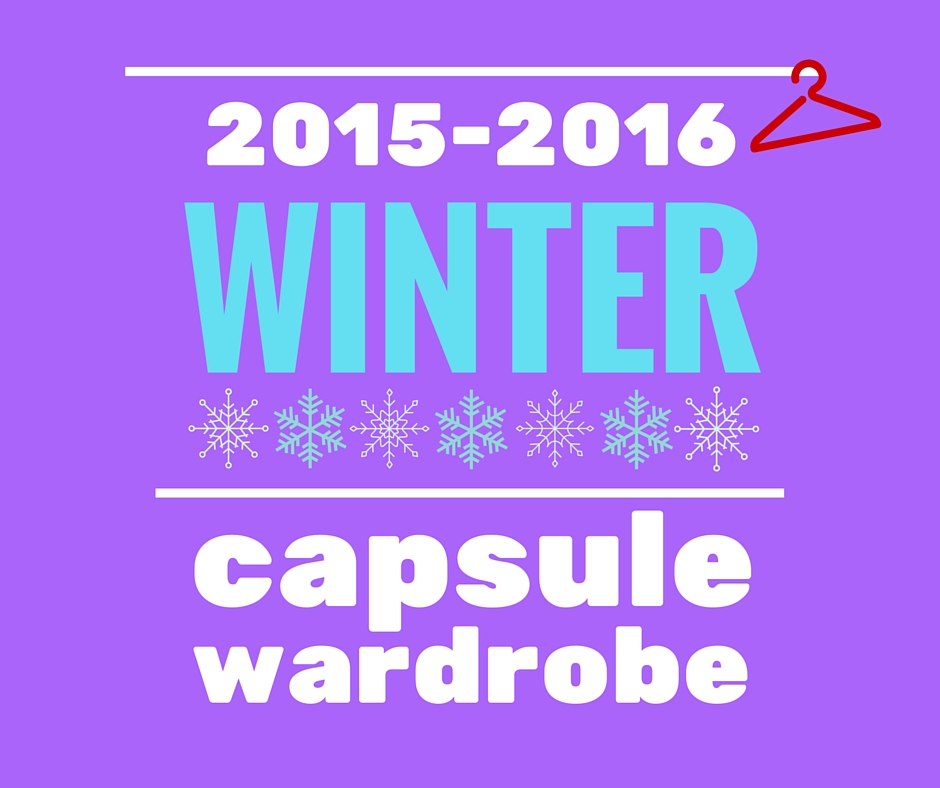 I love reading about/looking at other people's capsule wardrobes; they give you insight into the way someone's mind works while also giving your own wardrobe-building and style-sculpting synapses a good workout.
Plus there's the satisfaction of contemplating a life with enough—no need (at least for the moment) to try to find "more," to chase after the illusory high of a new purchase. Lately I've caught myself thinking I just need one extra top, or that perfect sweater, or just the right trousers (see: chasing after pants I didn't need during my emergency travel wardrobe excursion) to complete my winter wardrobe. Because I was returning to the same ensembles over and over again without taking the time to work out new pairings, it felt like my closet was lacking in variety.  But forcing yourself to use only the clothing you currently own to create outfits often helps you see that you already have everything you need.
So I thought I'd share what I just realized last week was becoming a proper capsule wardrobe, and, in the process, put some creativity-inducing limits on my sartorial repertoire.
I didn't pick a certain number of items, fill out a worksheet, or go buy a bunch of multi-use pieces to maximize the number of combinations possible, although those methods work well for some folks when assembling their capsule wardrobe.
I just took stock of the clothes I have that already go together and that I've been wearing (or wanting to wear) regularly, and documented them. Even the process of finding ways to wear them for this post helped me see new ways to mix and match.
Enjoy my horrible moonwalking!  And don't forget to thank your stuff, KonMari style; thus the little bow at the end.
Totals for those interested:
2 skirts
2 pairs of leggings
2 pairs of shoes
2 blazers
10 tops
2 cardigans
3 pairs of pants
3 sweaters
2 coats
Not shown: I'll probably wear these Vince Camuto pants and these Tahari pants during our inevitable January thaws.  I'm not including weekend wear or workout clothes.  And I'm hoping to get some ankle boots from Papa Noel to better cover up my feet for winter.
But other than that, this is it for the next 3-ish months.
And just to get those creative juices flowing, I'm going to aim for no repeated outfits during that time (sweater dresses and leggings excepted, because they're my absolute favorites and I want to wear one at least once a week).
Follow me on Instagram to see how I do!
Have you ever made a capsule wardrobe? How did it go? Any tips, tricks, or fantastic stories? Scroll down to share!