It has been the week of sick and tired chez nous, so my spring wardrobe capsule will come out next week.  In the meantime, enjoy my recent necklace rehabs!
Several years back I bought this amazing boomerang-like confection of a necklace at a local Salvation Army store: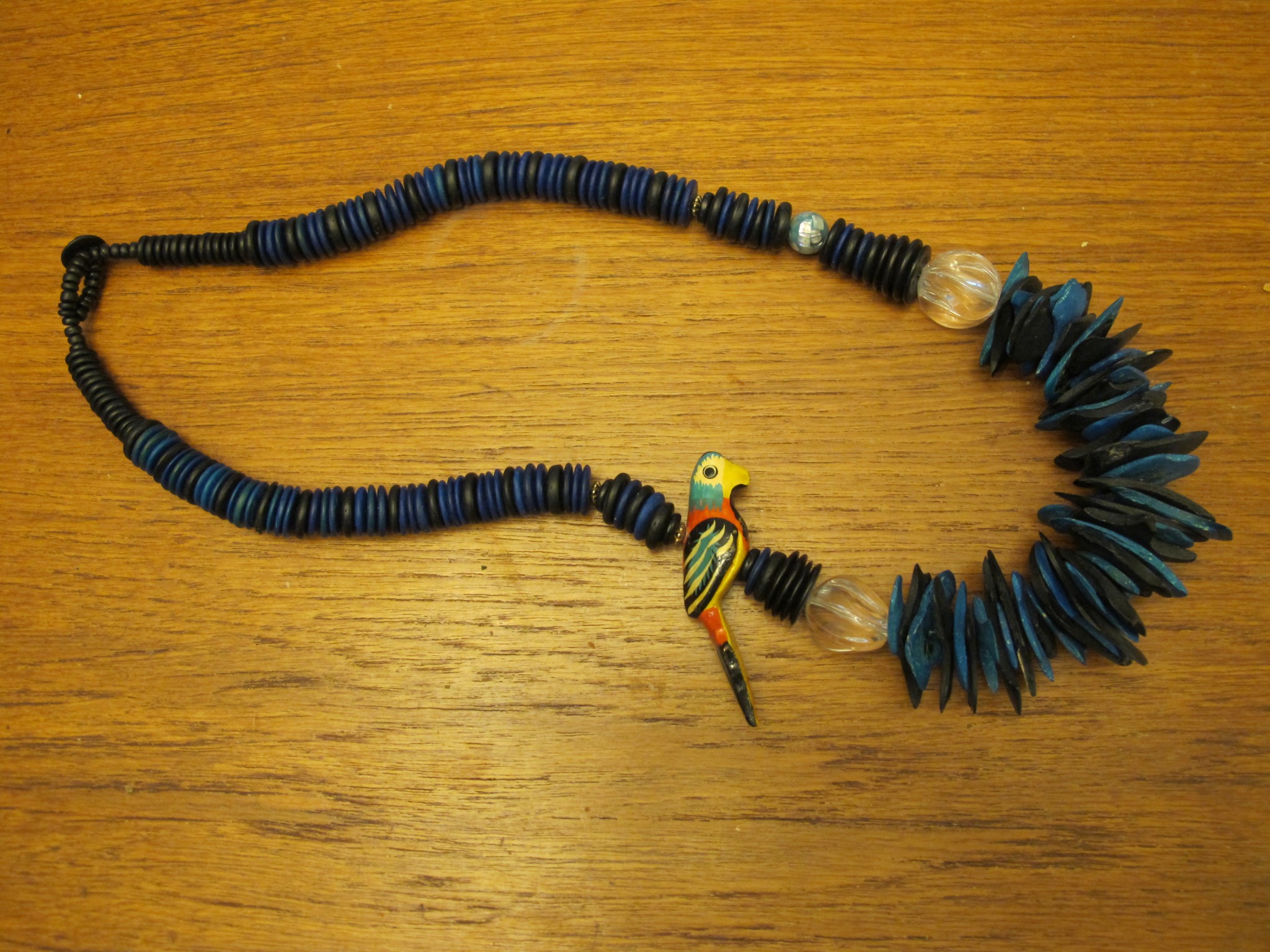 Its zany personality meshed perfectly with my parrot playsuit (I don't think a picture of this exists….yet) and other summery outfits.
But all those little pointy parts jabbed me and any co-conspirators in the chest every time I'd go in for a hug.  And I stopped wearing black because it washes me out and is about the least happy shade I can imagine (except beige).
So that sassy parrot was living in a dresser drawer, pining away for sunshine and fresh air.
This weekend, I liberated that little birdie, dug through these beads for inspiration
and created this:
See how much more fun (and less jab-inducing) this is?
While my jewelry rehab tools were out, I decided to fix this necklace as well.  My mom bought it for me from a fundraiser for ChildrenUP, a non-profit pairing Ugandan highschool students with local mentors and American $$ to help them succeed academically and go on to college.  I LOVE this necklace on all things summery; as the weather heats up, I knew I needed to get it back in commission soon.
The lobster claw clasp had snapped: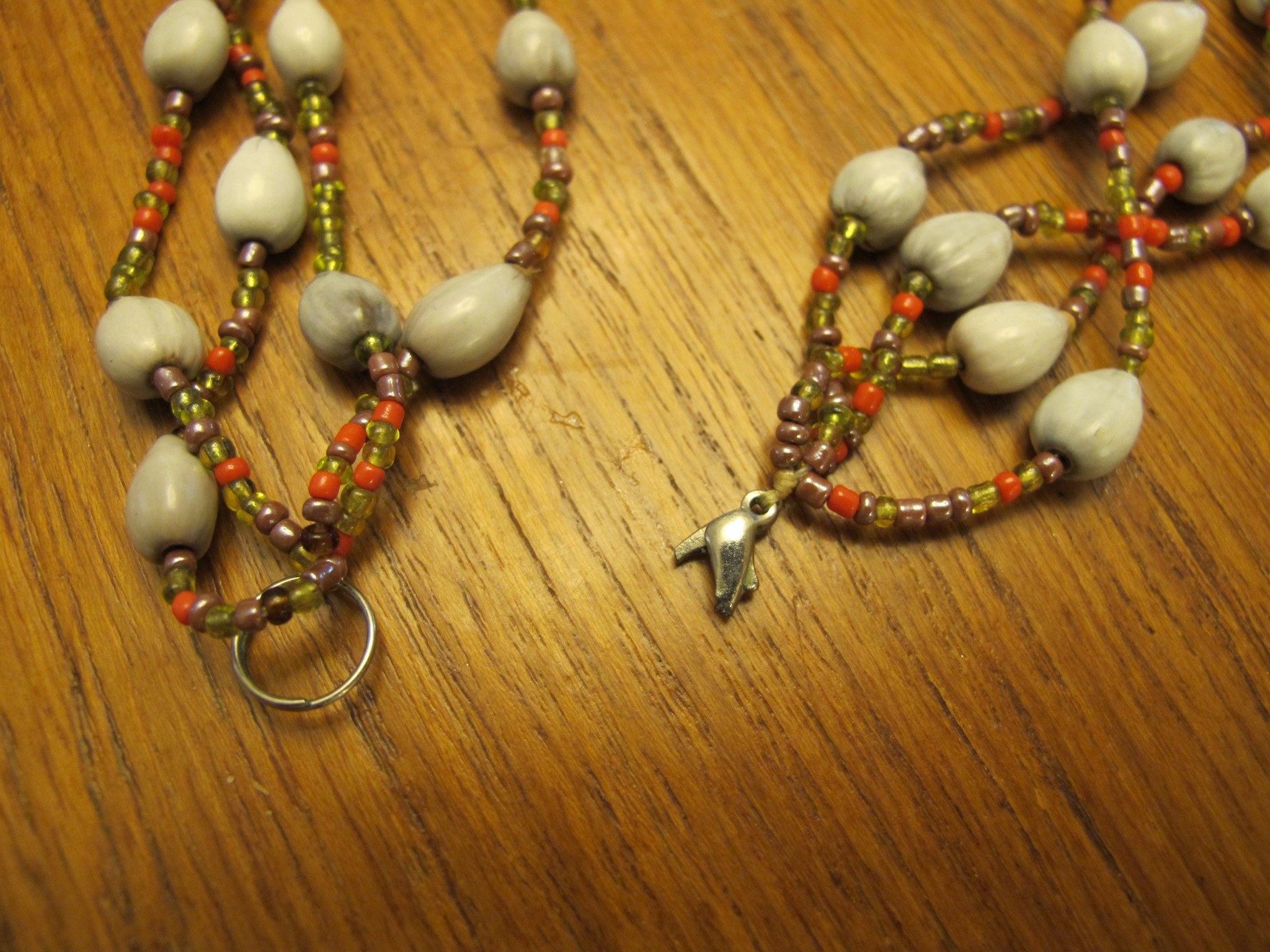 You might be able to tell that it's just waxed thread tied to the clasp, and I wasn't sure how to get the clasp off without having to re-string the entire necklace.
Then it dawned on me that if the clasp had snapped in the first place, it was probably weak enough for me to cut through with my wire clippers.
Then all I needed to do was put some kind of jump ring on so I could attach a new lobster claw clasp, thusly:
Et voilà:
What are your stories of how you've saved beloved jewelry from donation/the trash?  And what do you think of the parrot necklace rehab—do you prefer the before or after?