I thrifted steadily through November and all the way up through the end of December; in the course of assembling this post I realized these were two fruitful months!  While several pieces that came home with me were for warm weather, all the winter goodies in this haul required some trimming of my cold weather wardrobe (the updated version of which will soon appear on this very blog).
First up, the rejects.
It was really hard to say no to this Loft brocade sweatshirt top:
Because multiple textures!  And neutral/gold!  And a split hem!  But the brocade material made the front super stiff and prone to awkward pointy parts: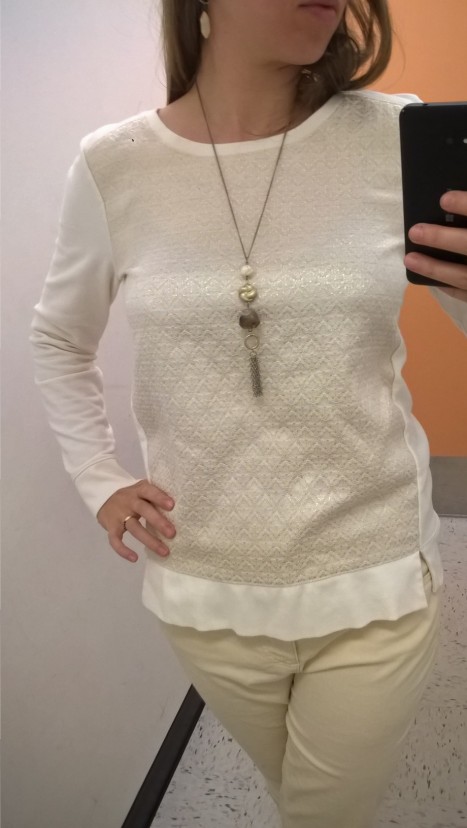 Gorgeous green silk shirt with cranes and hexagons on it – too big, wanh wannnnnh:
Loved the tunic length on this top by Zara woman, but it was pretty baggy in the arms and the print was too busy for me: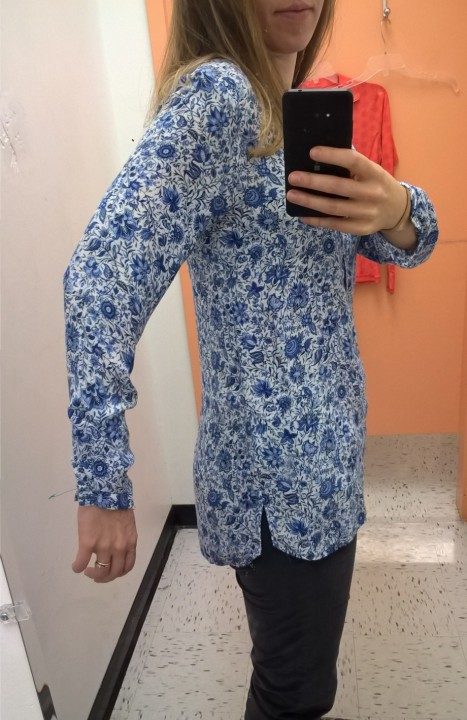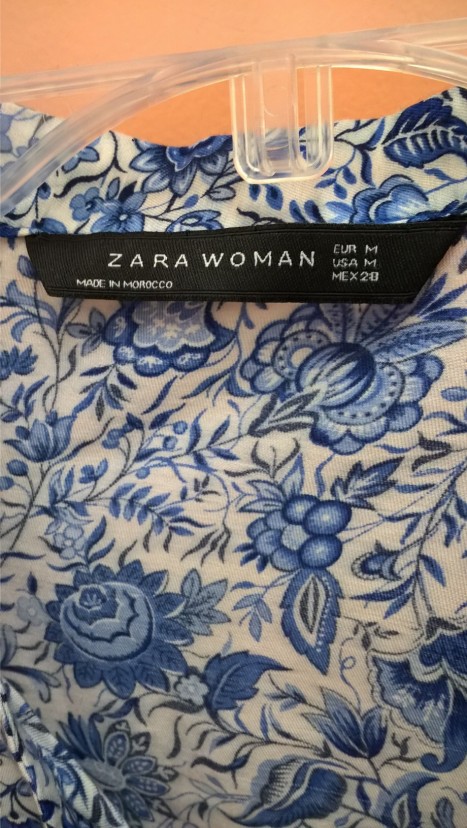 This Lucky Brand sweater was basically a rag rug in cardigan form – I wanted to love it so hard because who wears rag rugs?  And my great grandma made rag rugs we still have.  It would have been so funky, and it has such great colors, but the drape was just too tent-like.  I think it would be great for someone with a more earth-mama style:
Linen top by Old Navy – too wrinkly, and too big in the armpits: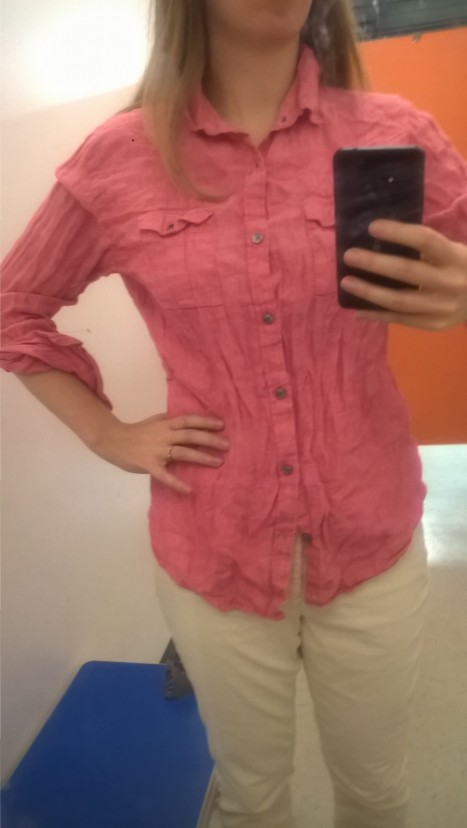 Pro tip: how the item appears on the hanger in the thrift store (super wrinkled, misshapen) is a good indicator of how well it will hold up at home.
Mustard blazer by J. Crew – I wanted more of a lemon yellow and the cut was too bulky in the chest, plus the sleeves were reallllly long: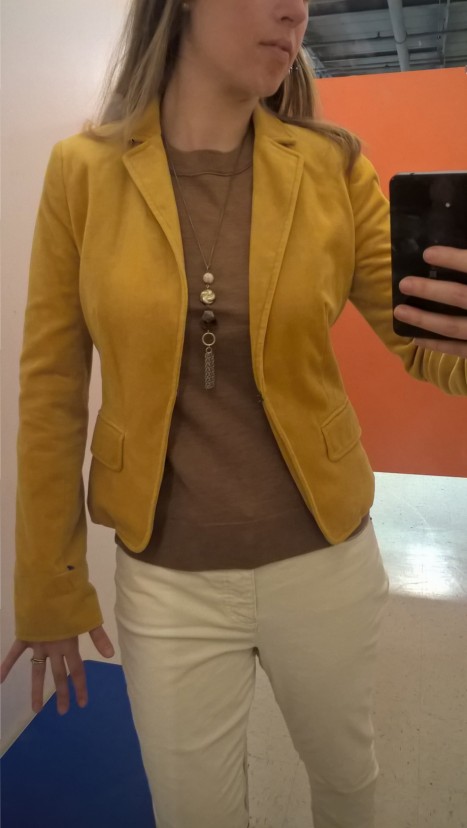 Great texture and cream/grey color on this cardigan by Madison Studio, but again, too wide for me: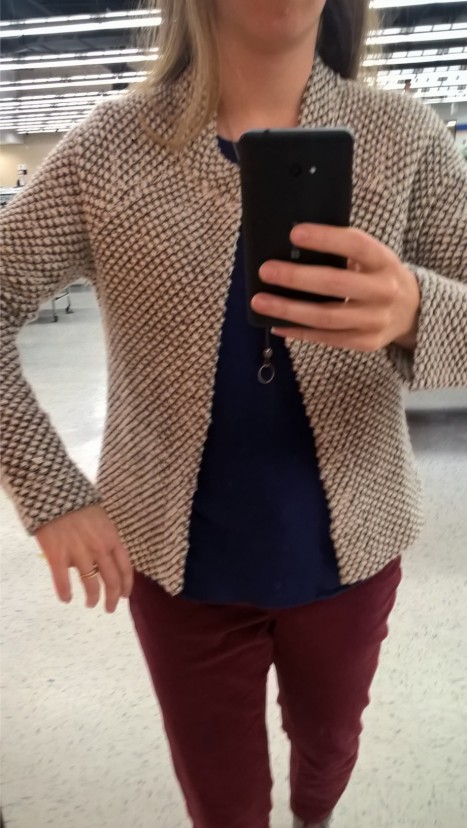 Closeup on the texture:
And now, the keepers:
Leopard print shirt by Banana Republic:
More about my quest for leopard here.
Red dress by Talbots – great for summer and also for layering in winter: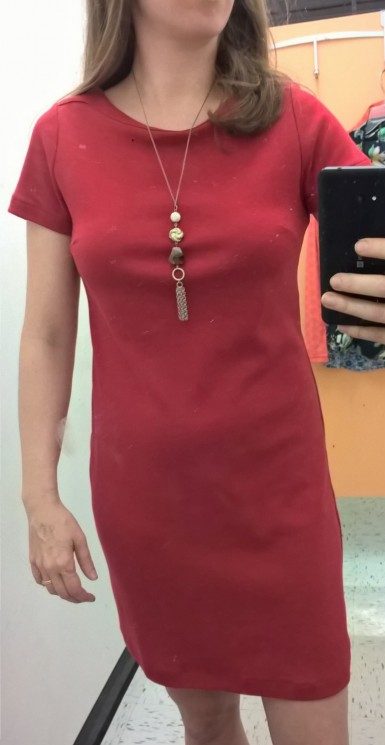 Wool/cashmere blend red blazer by Kate Hill:
Caramel velveteen bootcut pants by !iT Jeans: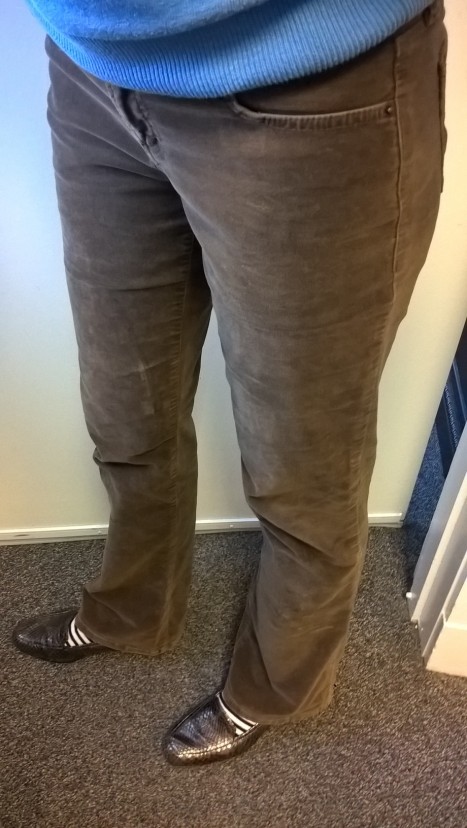 Caramel crew neck sweater by J. Crew: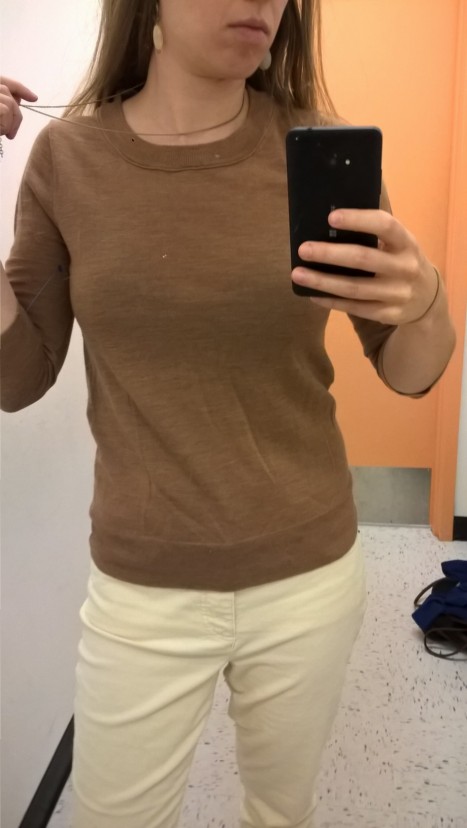 Caramel shirt by Jones New York – more here:
(More on my red/caramel obsession on Thursday.)
Cream heathered sweater by Gap Designed & Crafted: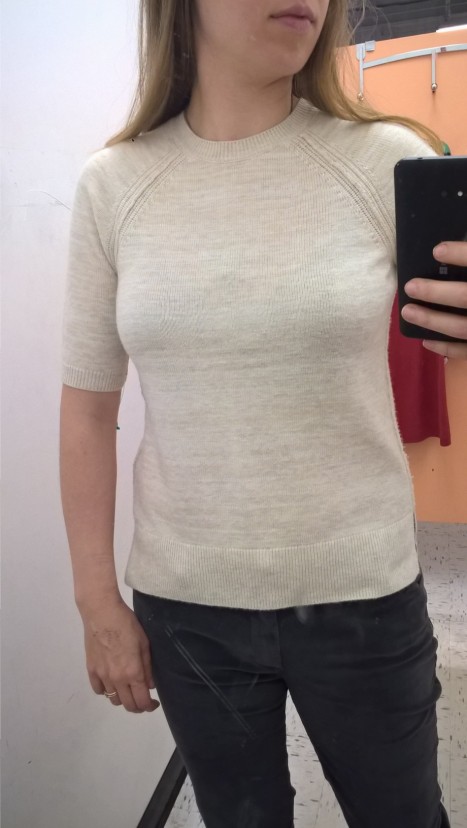 Split hem on this baby (also a little pilling I need to take care of):
Cold weather accessories: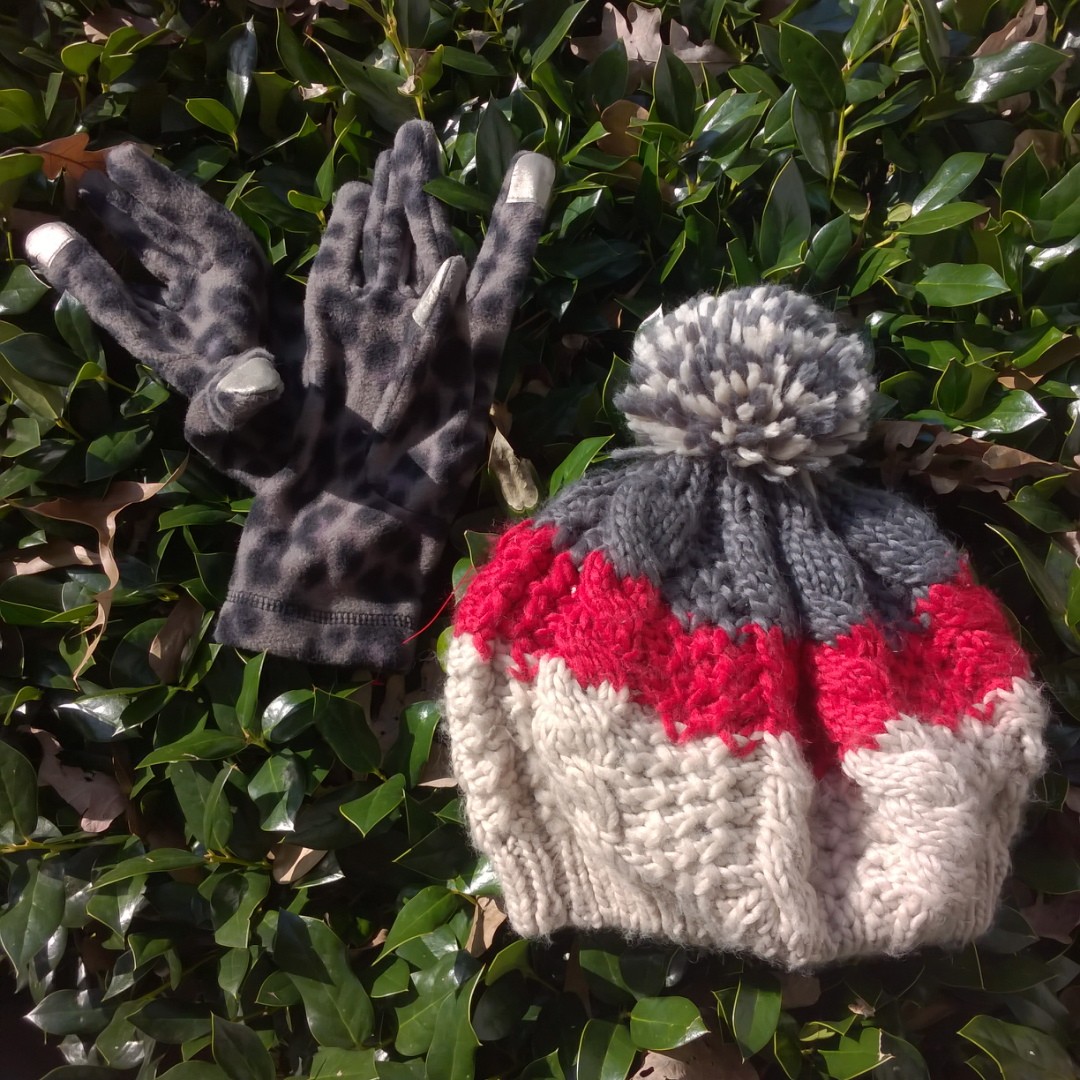 Jones New York black party dress & Chico's two-tone blazer – more here:

Neutral mod dress – more here: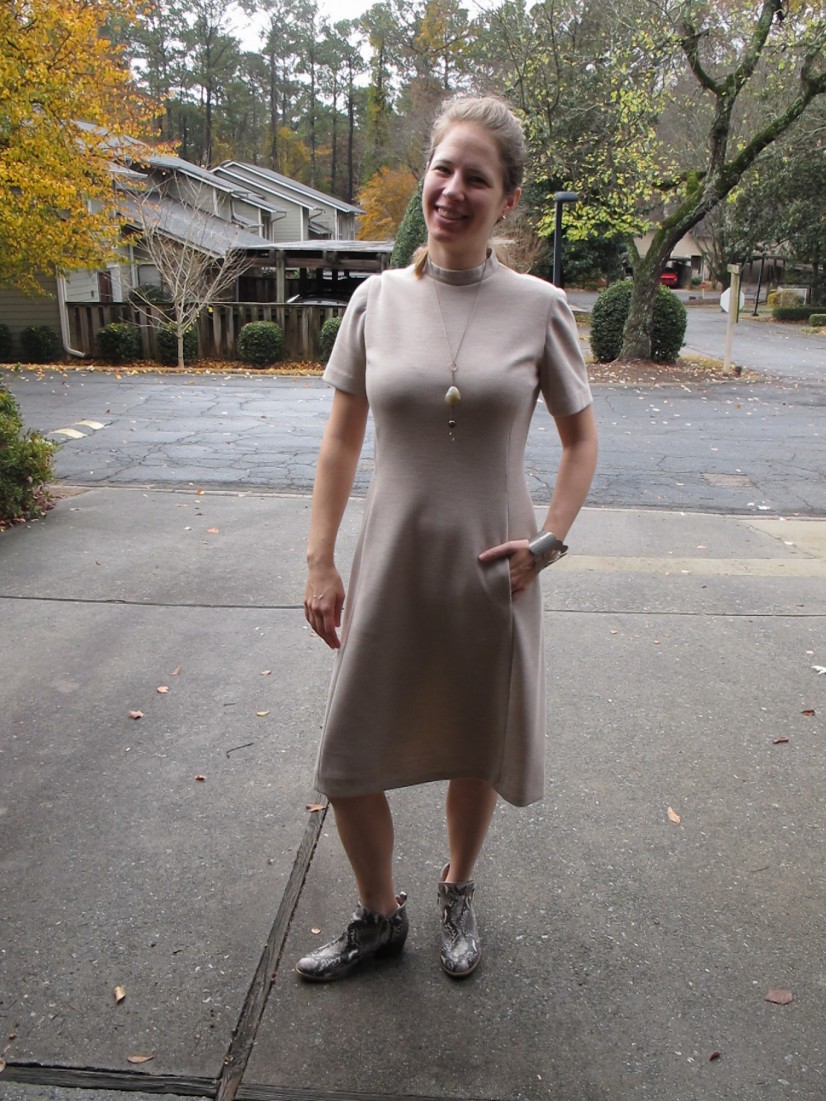 White skirt by Ann Taylor:
With pockets!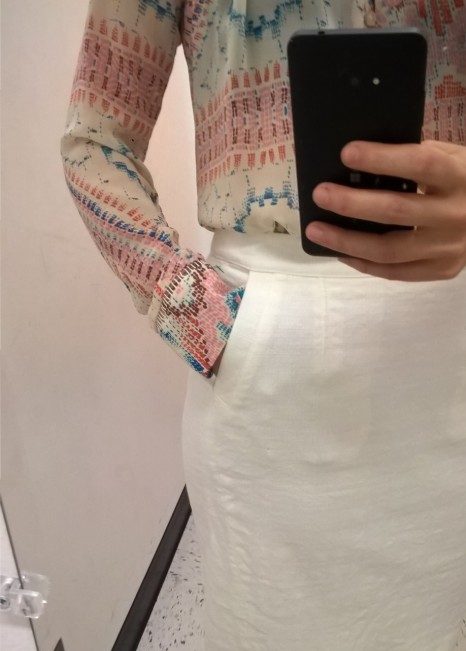 Pink/blue popover by Dalton: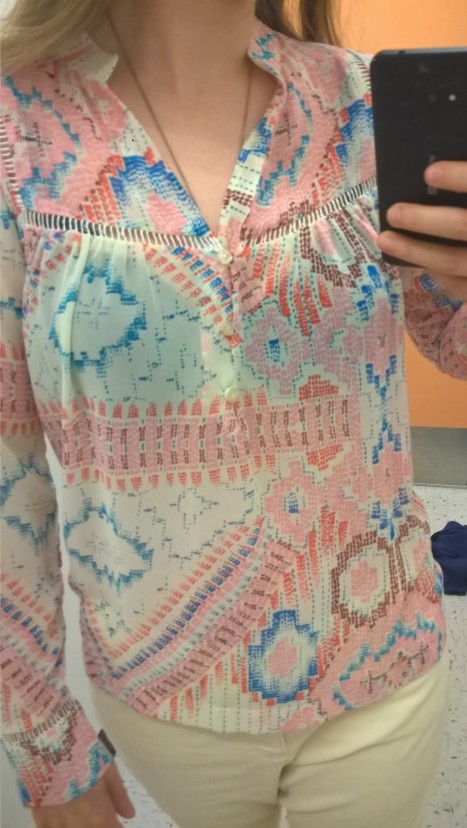 I'm thinking this is pretty tribal-inspired and might have to get re-donated – what do y'all think?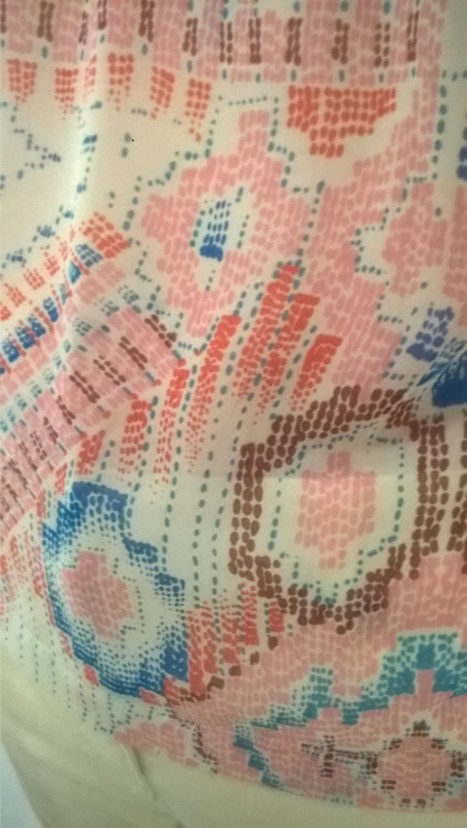 Navy floral blouse by Loft: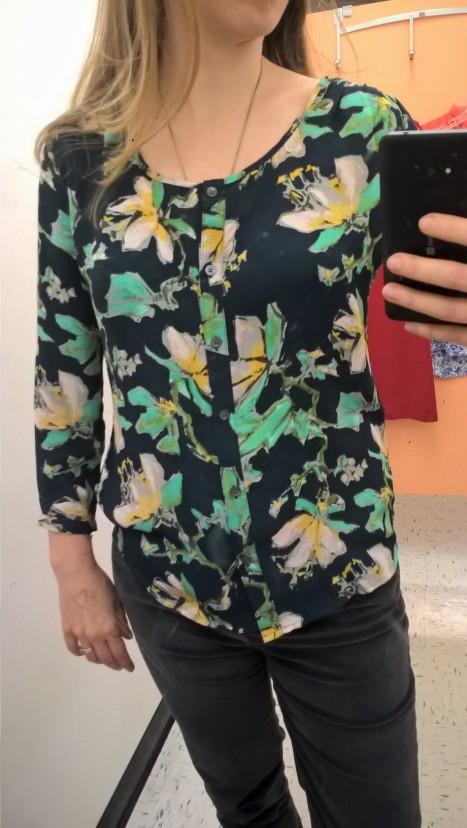 I love the colors and can't WAIT to wear this in spring, as I've been keeping an eye out for something with a bold floral print: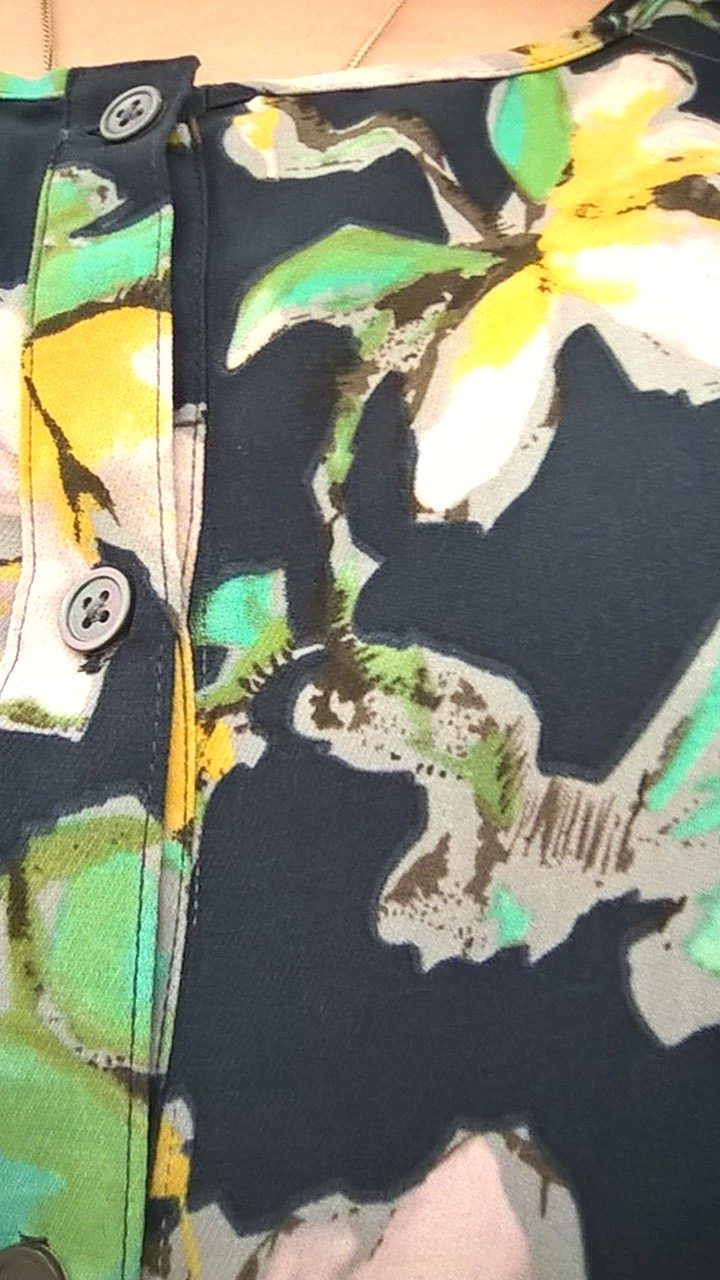 Bamboo tech shirt by Tasc Performance to replace an old one I've had since high school: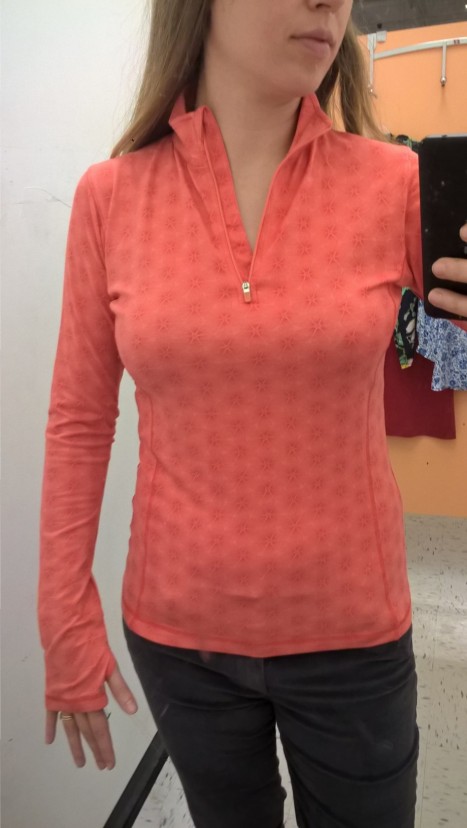 With thumb holes: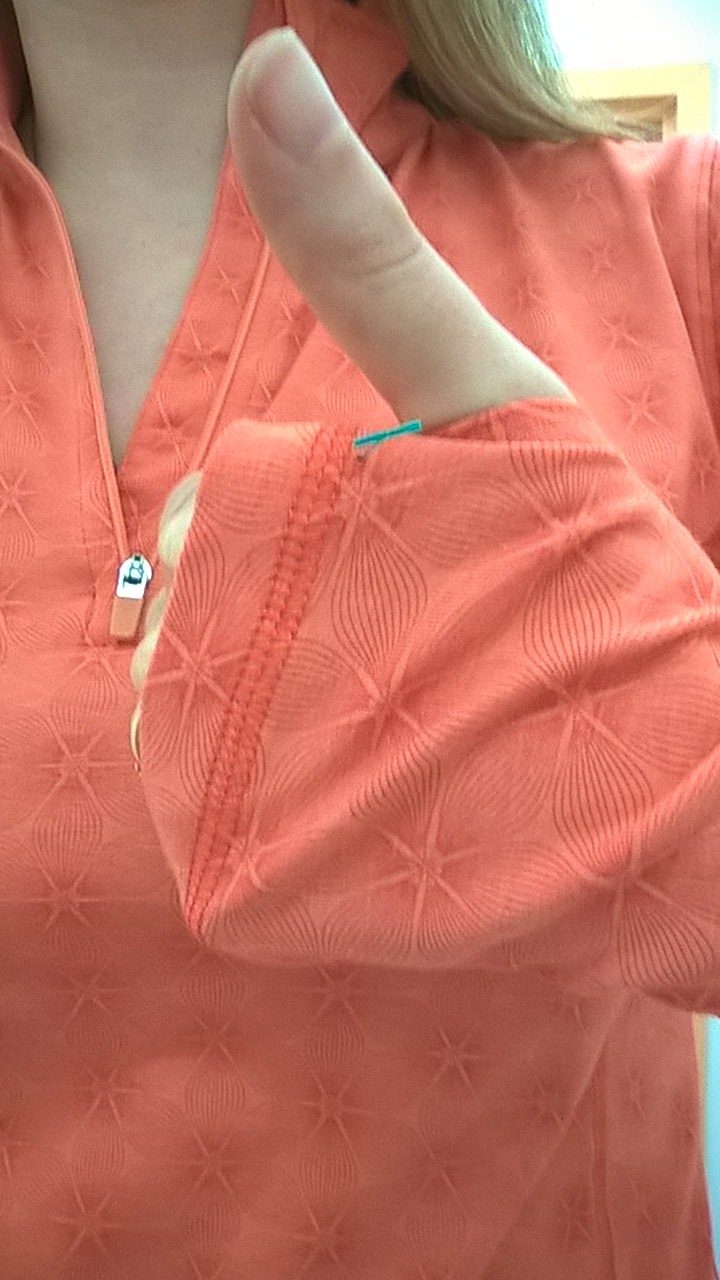 What thrift finds have you scored lately?  Scroll down to share in the comments!