I wrote here about my love of leopard print and the search for a way to do it in more of an all-over fashion – i.e. a shirt.  I postulated in that post that perhaps a sleeveless number might do the trick, thinking that less fabric = less overwhelming.
But then, on a thrifting trip at the beginning of this month, I found this number by Banana Republic Heritage:
BR's "Heritage" label features "easy-care, natural fibers" for "sophisticated women on the go" – whatever that means.  One thing it does mean is that this baby probably retailed for $80-$100+.
It has a tailored fit (signified by a numbered size instead of just S/M/L/XL); it has roll tab sleeves (my favorite!) and button tabs on the shoulders as an interesting detail; but most of all, the print is more muted, more neutral, thanks to an absence of the brassy yellow tones found in classic leopard: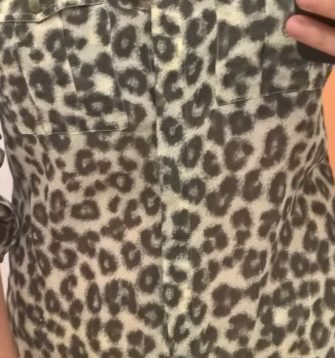 I've already worn it several times (as you have probably noticed on Instagram) and I look forward to working this baby in all year round.  The silk blend contributes to its ability to be worn hot or cold; I'm thinking it will look great with skirts, white or red pants in summer, and of course my ever-growing collection of winter corduroys.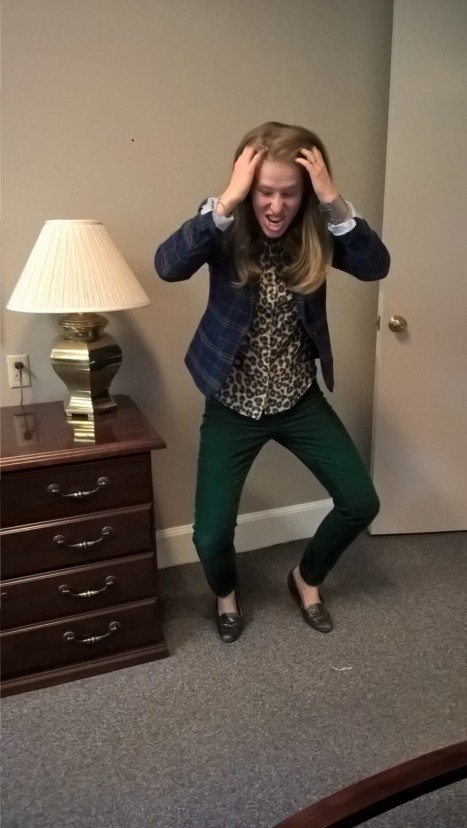 An IG outfit outtake, because I love you.
How do you feel about this version of leopard?  Scroll down to comment!