In honor of the first day of fall, here's what I've seen around the Boston area as we've reached the end of summer. Hopefully those of you in warmer climes can get some current style inspiration from this; those of you in chiller abodes can file these away for next year (or revisit your warm weather stuff for that random heat wave in October).
First up, this chic lady in line at Costco, whose outfit I would copy whole cloth: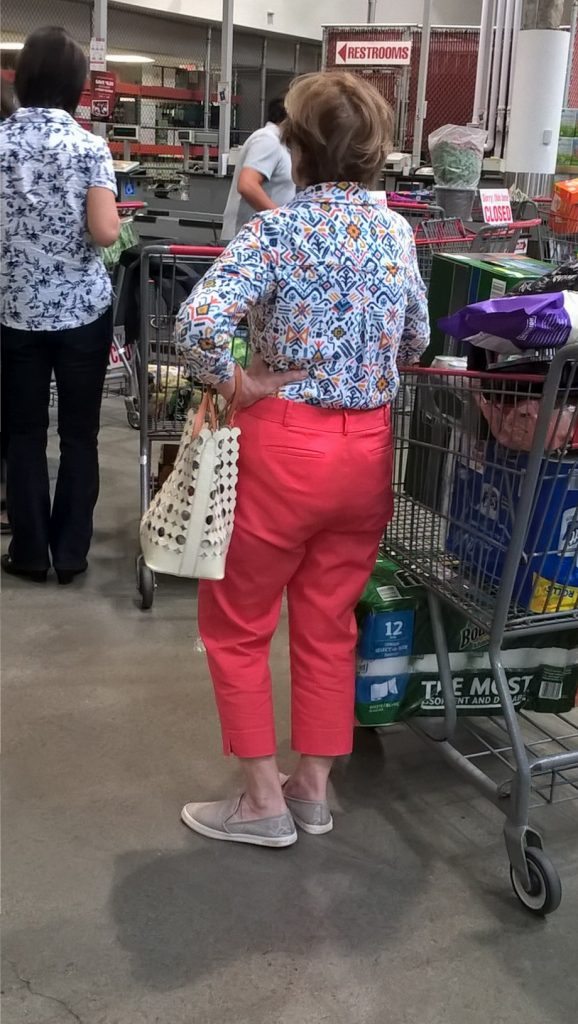 Unsurprisingly, I am a fan of the red pants + print blouse look. I might have done something prints with the shoe as well but really can't complain because those colors are great.
Oh hello, young gent in Davis Square pulling off a man romper: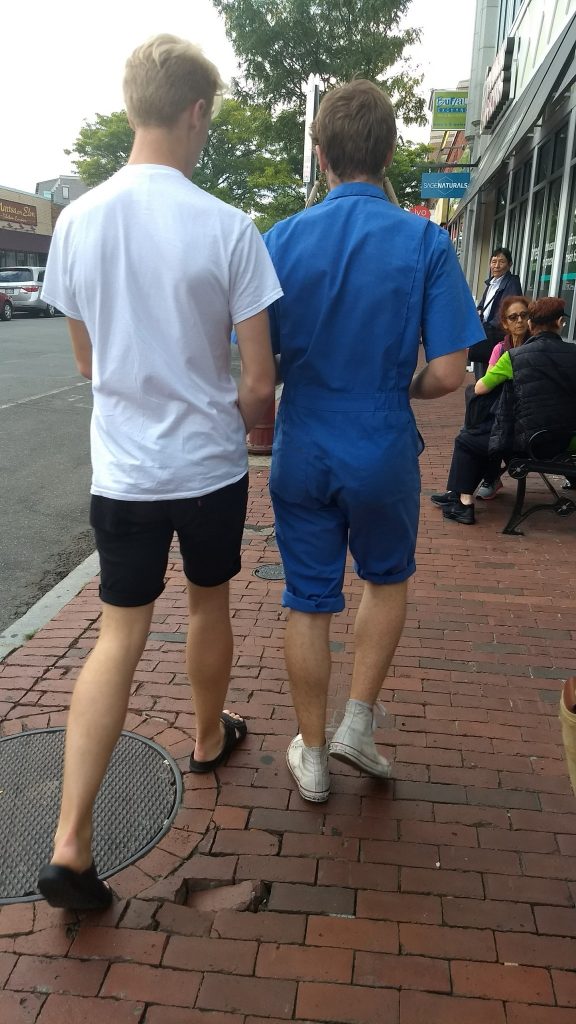 I'm sad I didn't get a picture from the front because the styling made it clear this wasn't a mechanic-style jumpsuit but something designed with fashion in mind. It was my first spotting of the man romper in the wild and I love that he paired it with Chuck Taylors.
Another lovely print/solid pairing, this time with delightfully floral pants and long-sleeved topper to match. Bonus points for color coordinating the shoes: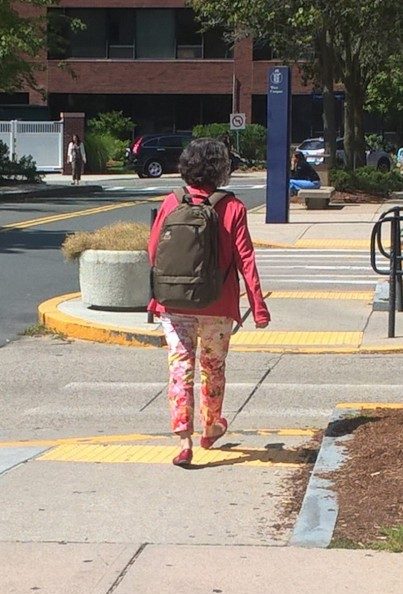 If my wardrobe hadn't already made the decision long ago to keep my prints on top, I would be all over pants like this. Great way to keep warm but still embrace a summer aesthetic.
Now we turn the corner into fall. I spotted this woman at a farm stand and the long cardigan in motion just made the look: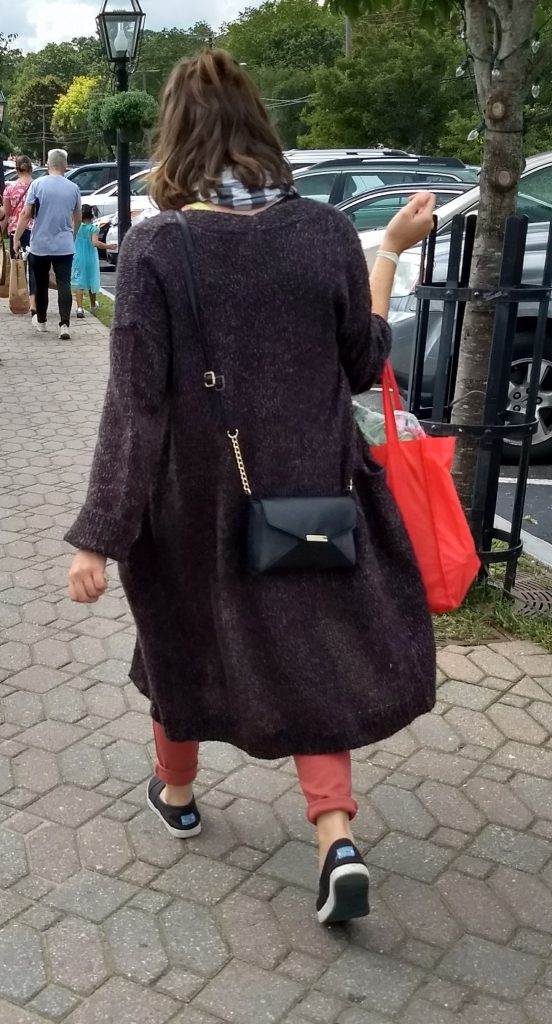 And that little black bag!
From the front: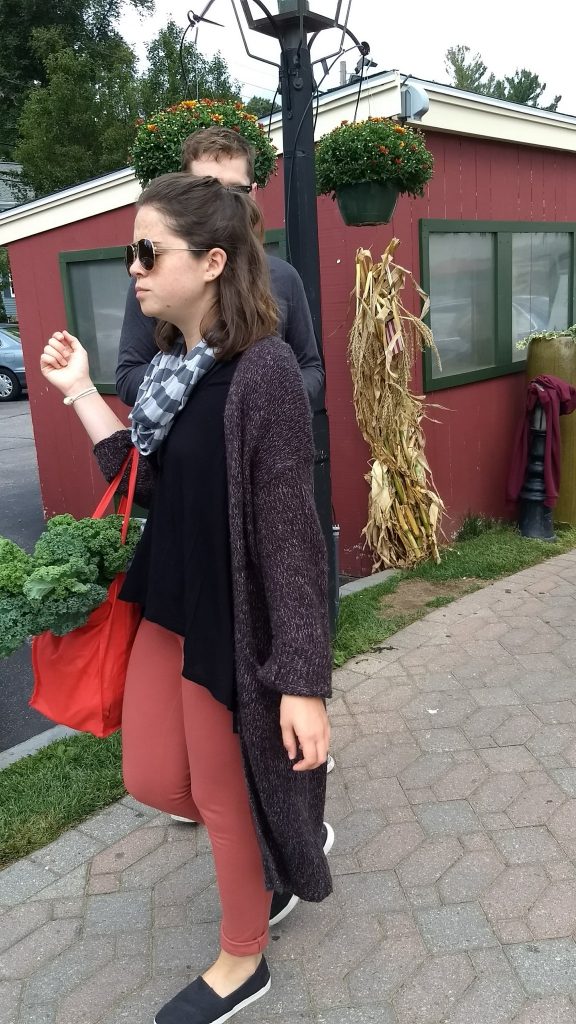 The colors were great muted hues for autumn (although I would have swapped the black tee for cream or white) and the cardigan coziness just put it over the top. The patterns in the striped scarf and the marled cardigan add just the right amount of interest to a solid-heavy outfit. Win.
And at Fenway, a great use of overalls over striped shirt captured in a blurry photo on the T: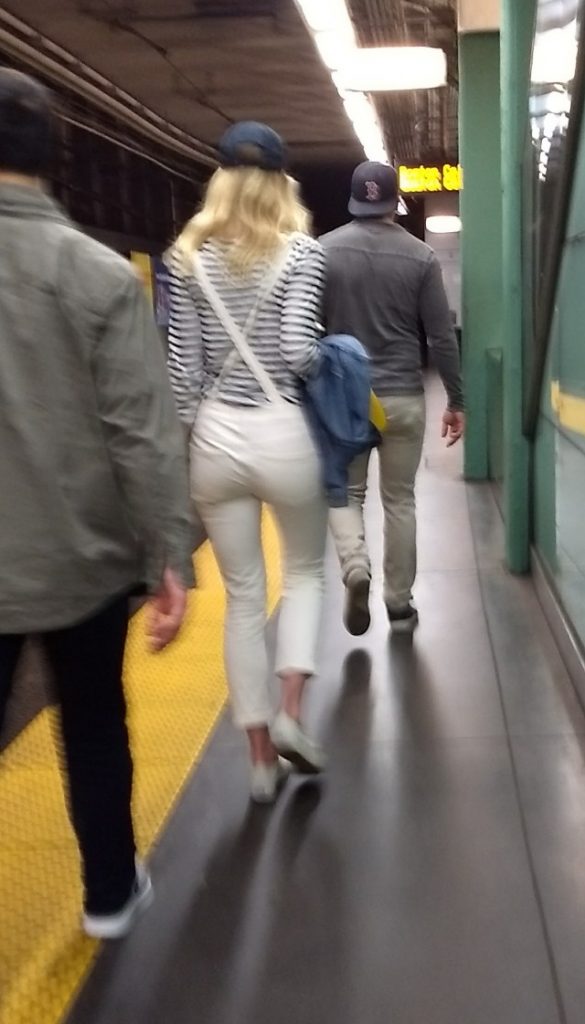 With the denim jacket and that little pop of yellow in the handbag – love these colors all together!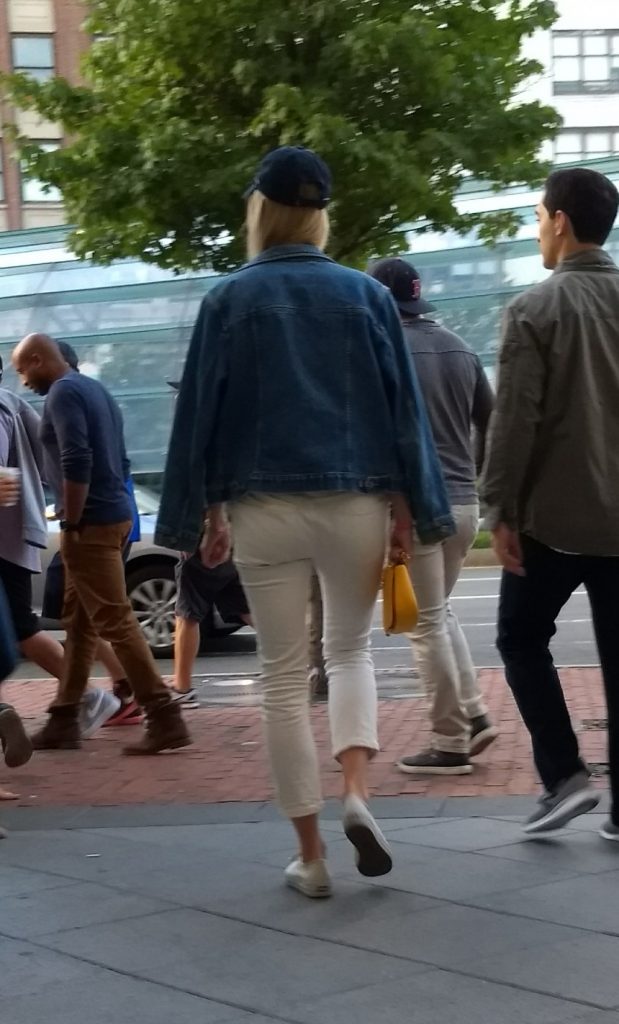 What's the weather (and thus style) doing in your part of the world? What do you think of these snippets of Bostonian style?