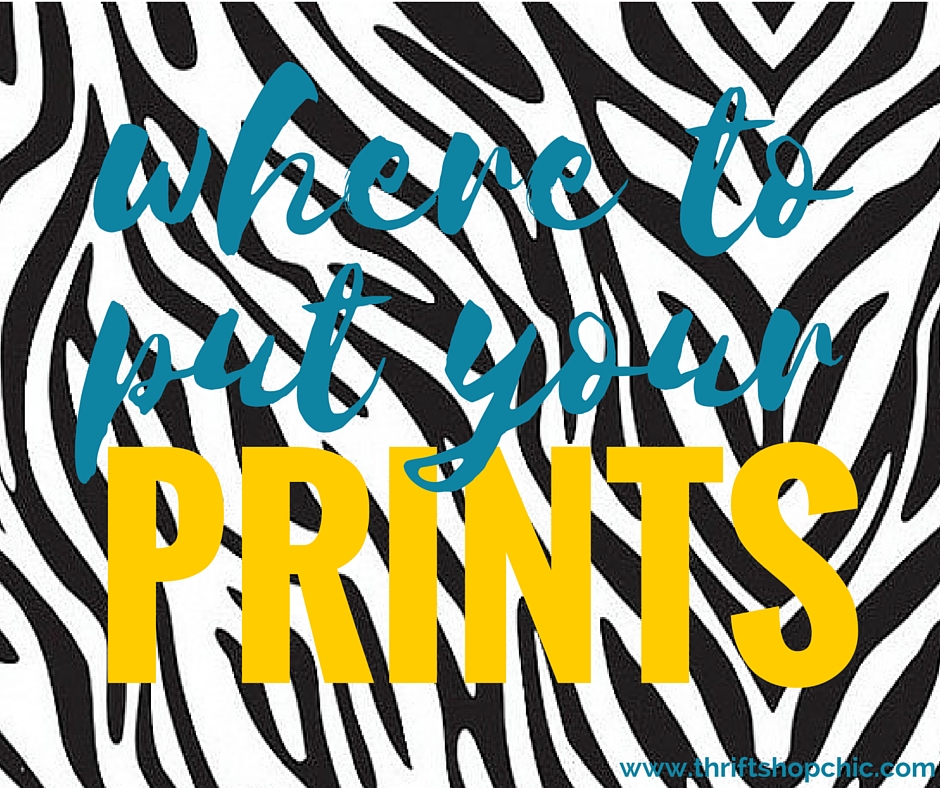 Have you ever looked at your closet and despaired at the mish-mash of prints that rarely go together in wearable combinations?  Or do you have a gigantic wardrobe with too many pieces because you bought those solid pants to go with that printed top and that solid top to go with that printed skirt, ad infinitum?
The solution is elegantly simple, but it requires a little bit of discipline: Put your prints in ONE PLACE.*
Pick bottoms, for example, and go nuts with printed pants (so fun!) or skirts.  Stay more simple on top and you'll never worry about patterns clashing.
Or do what I've done and keep all your patterns in your shirts, leaving the bottom half solid…and then firmly tell yourself to walk away from all the amazing lobster pants out there.
OR concentrate your prints in your toppers – cardigans, jackets, etc. – and let your tops, dresses, and bottoms take a back seat.  (The reverse with dresses/toppers works, too – if you have a love affair with patterned dresses, go for solid toppers.)
Wherever you put your prints can also be home to solids, of course – solid pants + print top OR solid top – since solids play so nicely together.
And wherever you put your solids can also usually stand subtle pattern, like pinstripes, a tiny polkadot, or a finely textured weave.
Also, feel free to change up where your patterns live between work/casual wardrobes or hot/cold weather wardrobes for a little variety without major wardrobe exponential crises.  See what I did there?
(For example, as mentioned above I've given center stage to prints in my tops and let my pants/skirts/dresses/blazers/cardis do the supporting work.  But I've just figured out that sticking to my solid winter turtlenecks underneath the toasty patterned toppers I love will keep my eyes from bugging out on print overload.)
If you just can't resist ALL THE PRINTS, check back Thursday for some ideas on how to successfully mix prints.
*I have Janice over at the Vivienne Files to thank for this brilliant concept. She illustrates it beautifully here (scroll down to the 2nd and 3rd templates).  Check this out especially if you are a visual person.