With weather regularly in the 80s here in the ATL, it's time to post my summer wardrobe! (And as the title implies, this is for work – keep your eyes peeled for my casual summer stuff in a week or two.)
You'll recognize pants, skirts, dresses, and a top layer from my spring closet; mostly it's the tops that swap out.  You may have noticed from Instagram (on the side bar ->) that I've already been freely swapping short/sleeveless items from this "capsule" into my spring lineup; likewise, I'll be using some of my long-sleeved spring blouses during summer as weather and context dictate.
Last but not least, my "disclaimer" from my spring post bears repeating: Since I broke up with (strict) capsule wardrobes last summer, this post does not contain every. single. piece. of clothing I will wear for the next few months; but it's pretty close! My goal with a seasonal wardrobe like this is to have a curated closet full of things I love to wear that play well with one another; you'll see that idea reflected in the color palette, style, and limited number of clothes shown below.
Without further ado, here's what's on the roster for summer 2017.
Tops
It's time to break out the short sleeves and the no-sleeves! These all have a boxy or flow-y cut and lightweight fabric (mostly cotton or high quality polyester) to keep me cool during the Hotlanta summer.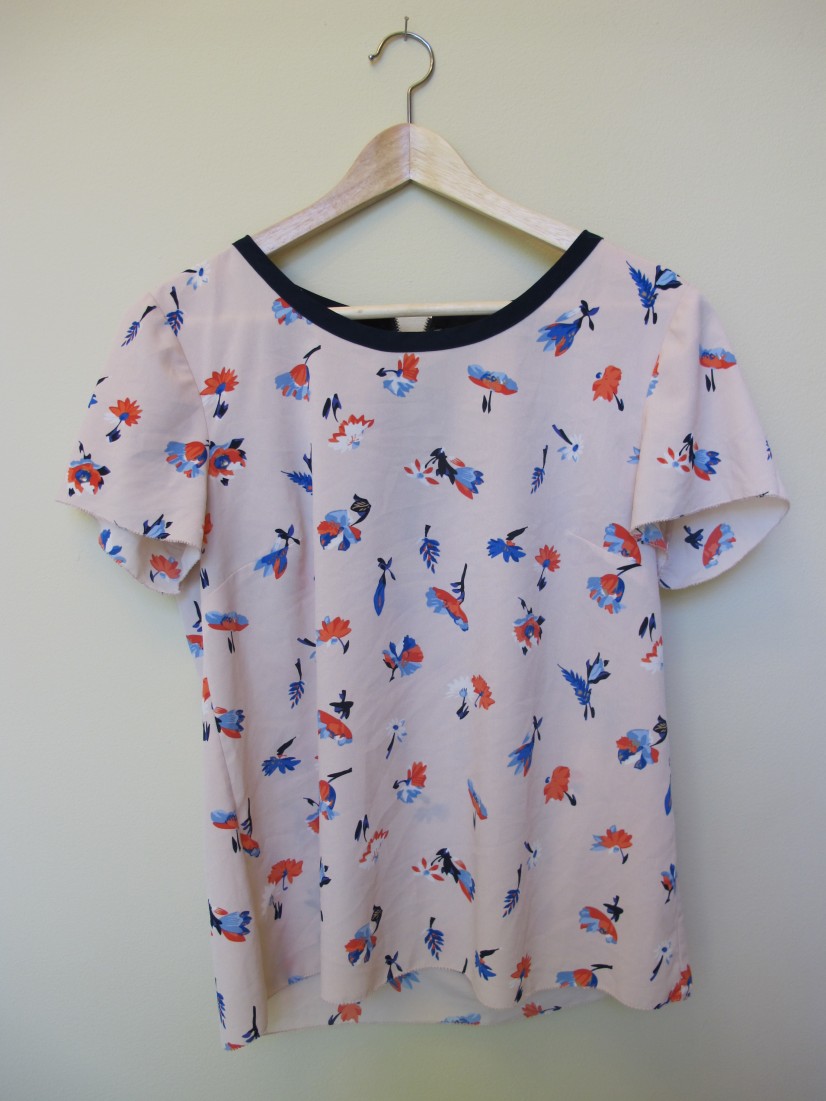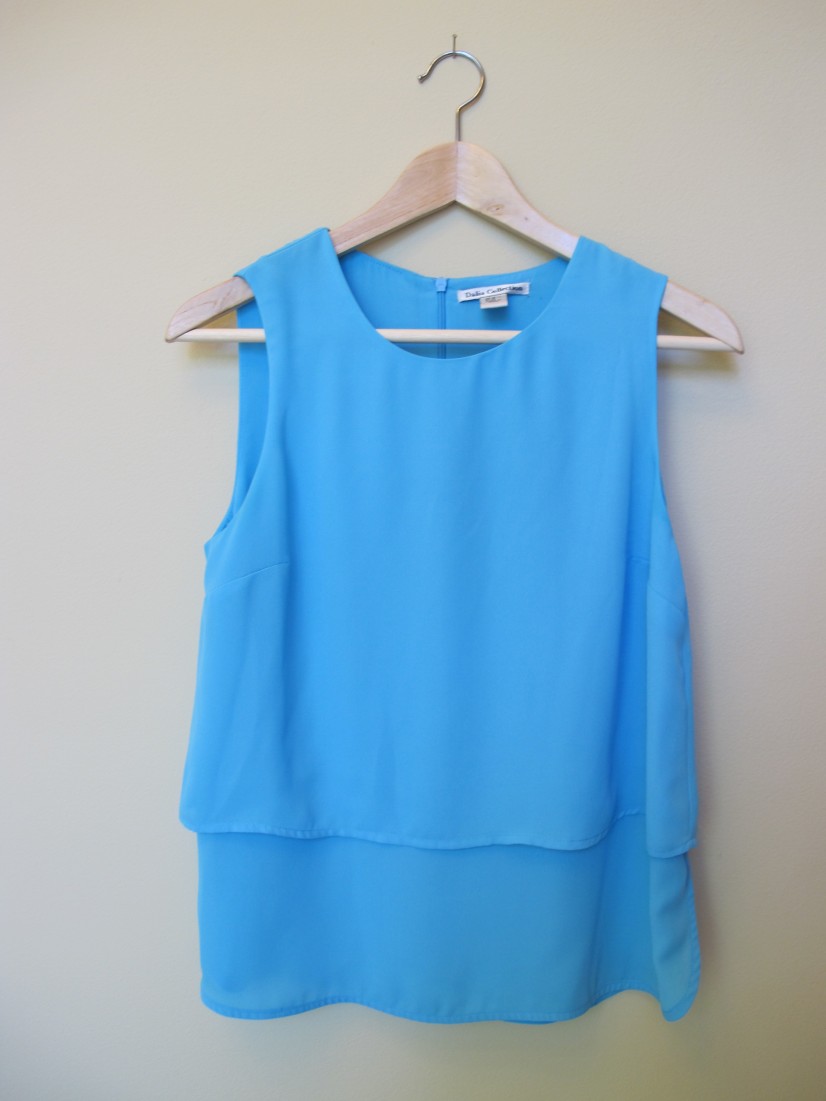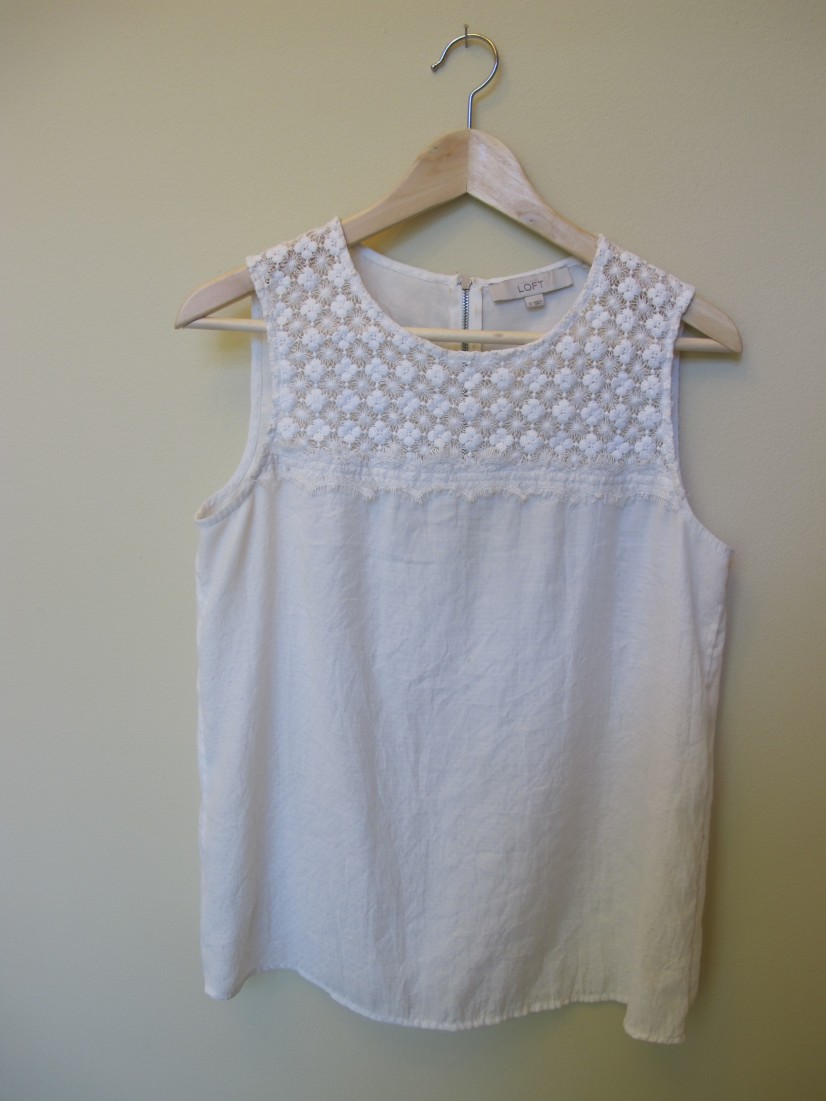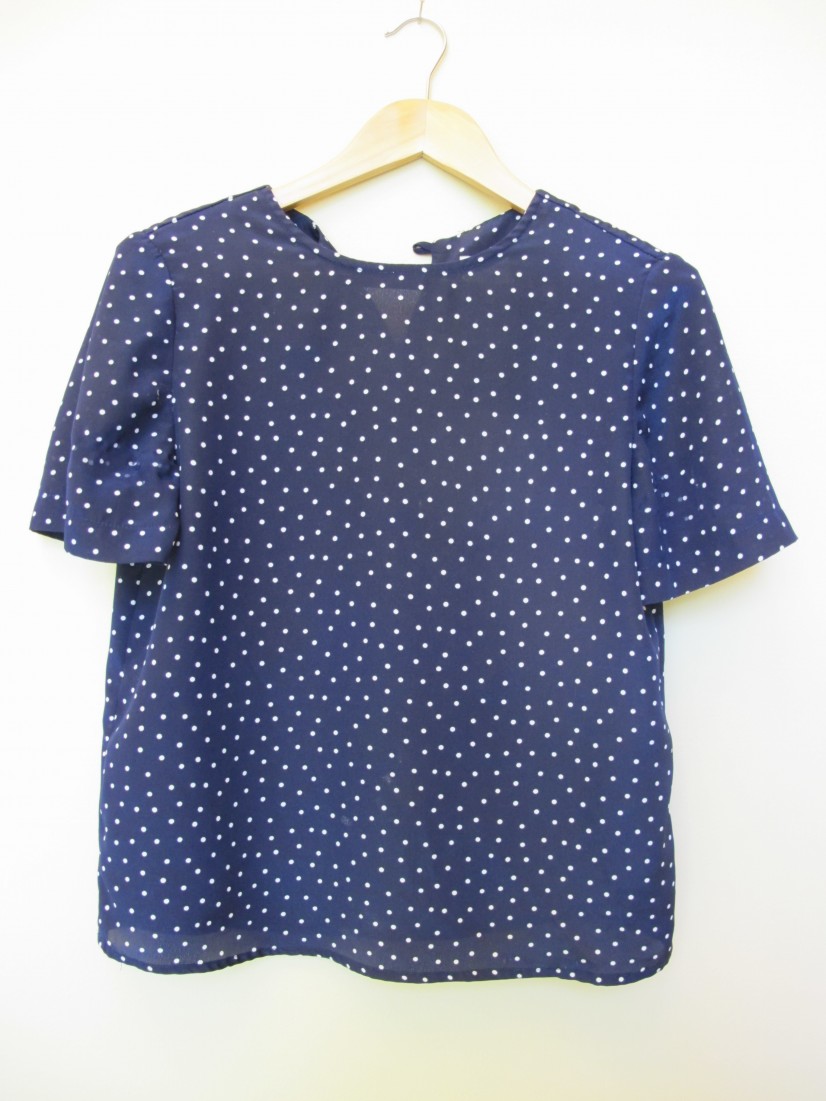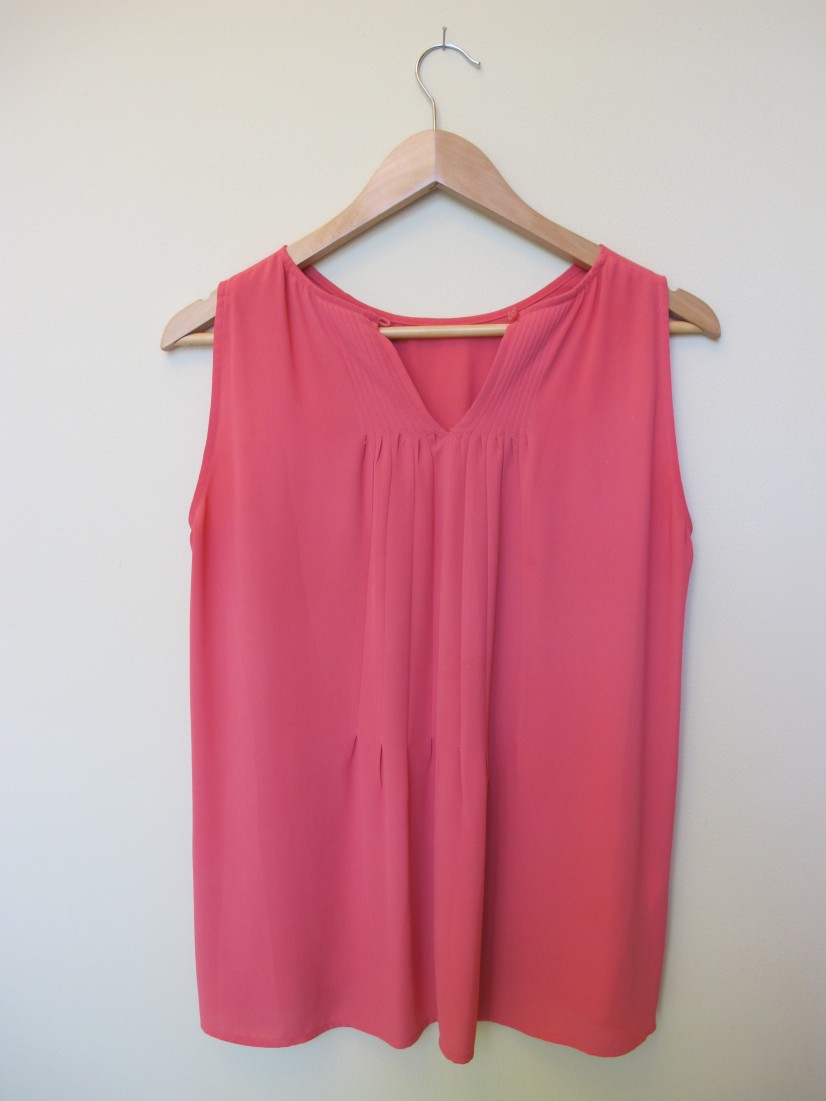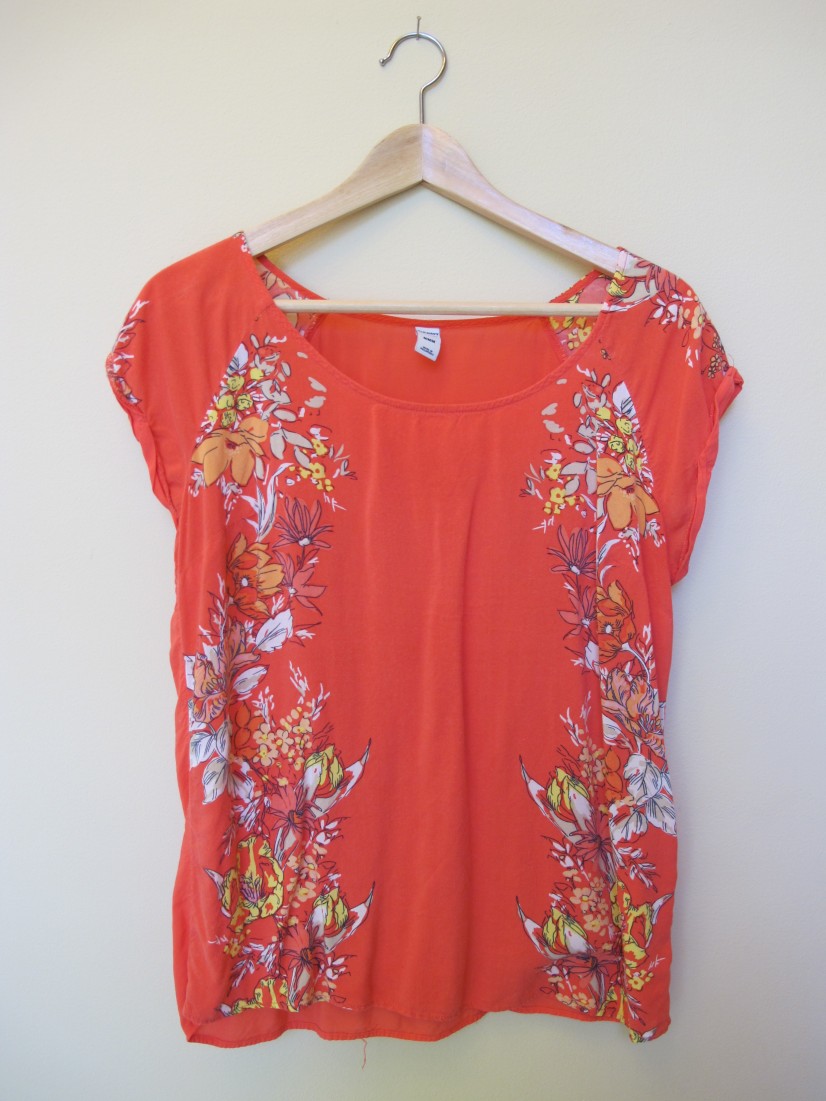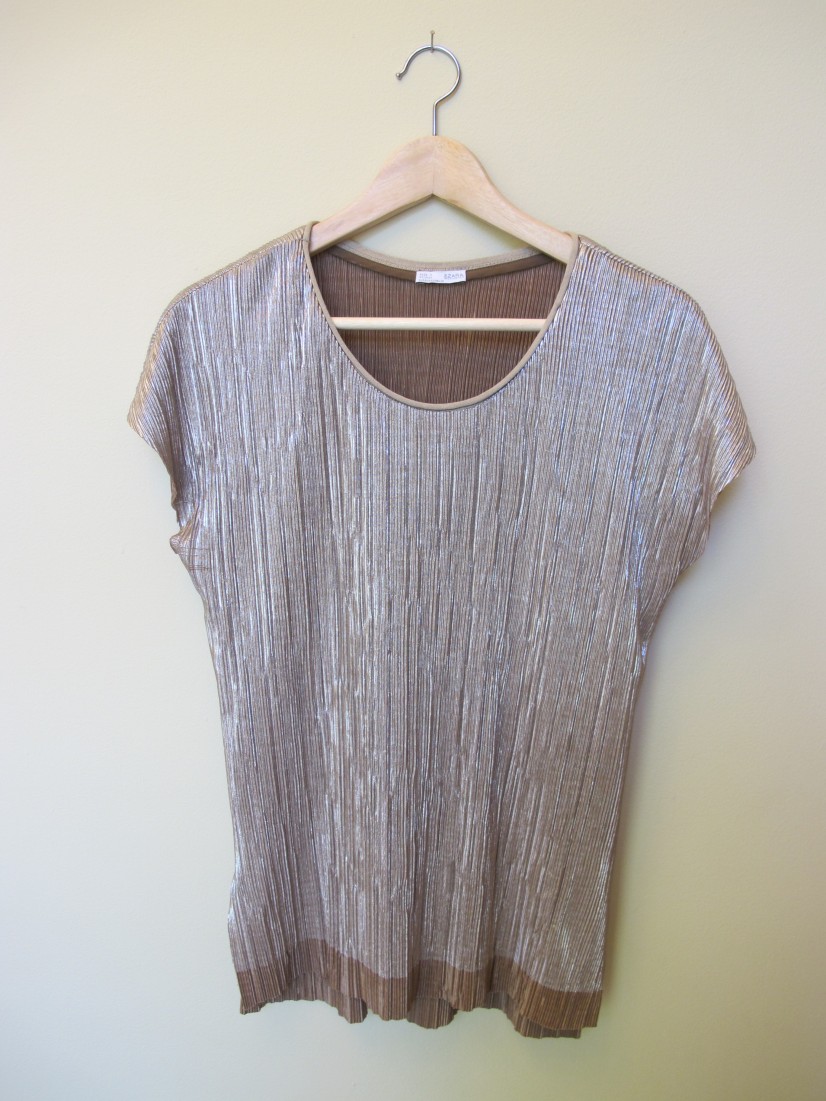 Beige floral – Talbots; sky blue sleeveless – Dalia Collection; white sleeveless with lace – Loft; navy polka dot – Jacqueline Ferrar; coral flowers – Old Navy; blue/green ikat – Old Navy; gold crepe – Zara
Jackets/Blazers
Fewer top layers this time around because it's HOT.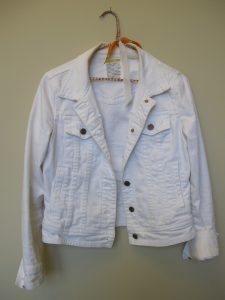 Navy blue blazer – Charlotte Russe; white denim jacket- J. Crew
Pants
I found the blue trousers I've been looking for!
Still in the mix from spring: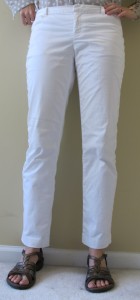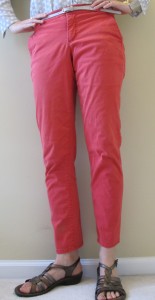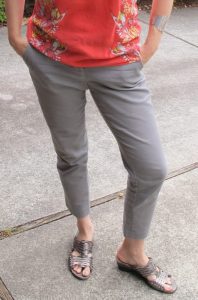 Banana Republic; Bandolino; Vince Camuto
I also added these babies back in since summer is rather casual around here: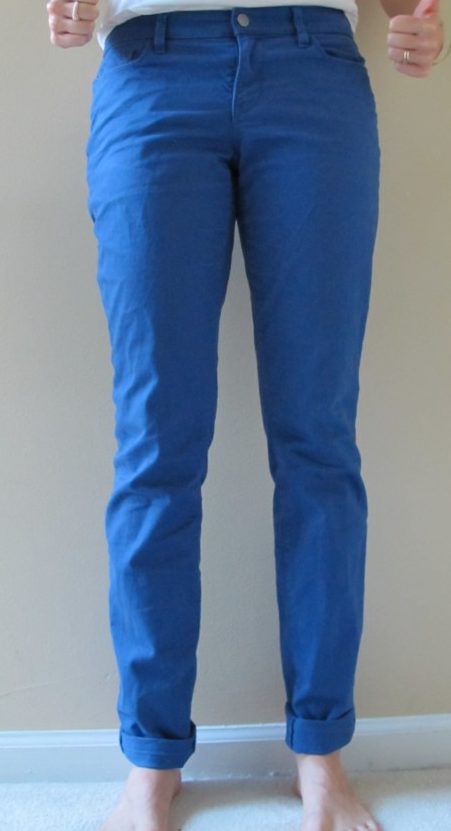 Loft

Skirts
No changes here; these have worked really well for me. I do need to get the navy skirt repaired, though, because the tacking on the hem has come undone in one spot.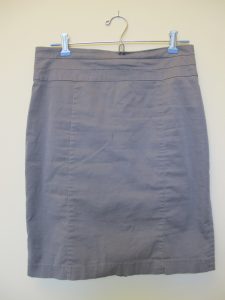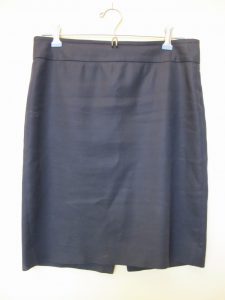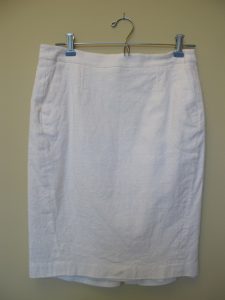 Taupe – H&M; navy – J. Crew; white – Ann Taylor
Dresses
Out went the long-sleeved blue Land's End dress – too hot. (Don't worry, it will make a reappearance this fall.)
Staying on from my spring wardrobe: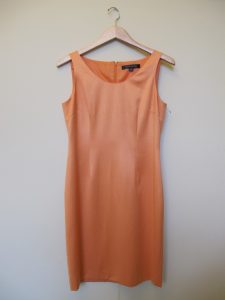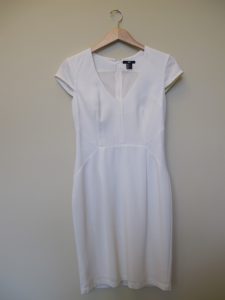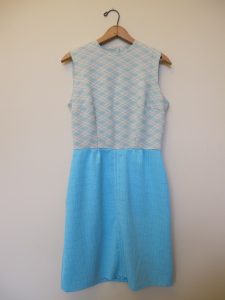 Orange creamsicle sheath – Ann Klein; white sheath – H&M; blue sheath – Ann Taylor; caramel shirtdress – New York & Co.; teal/pattern A-line – vintage

I haven't worn the orange sheath much – I think its silky smooth lines make it a liiiittle too formal for my taste/environment.  Having a little structure (as in the white and blue sheaths) seems to break things up a bit and hit my sweet spot.  I'll keep the orange one tucked into the back of my wardrobe in case of any formal summer occasions and then "make an assessment" (Old Gregg, anyone?) at the end of the season.
I haven't worn the caramel shirt dress AT ALL yet – it's a bit too short and the weather's too hot for full-on leggings underneath. I'm looking for some above-the-knee white legging-shorts (sheggings?) to make it work, because otherwise I love it.
New this go around: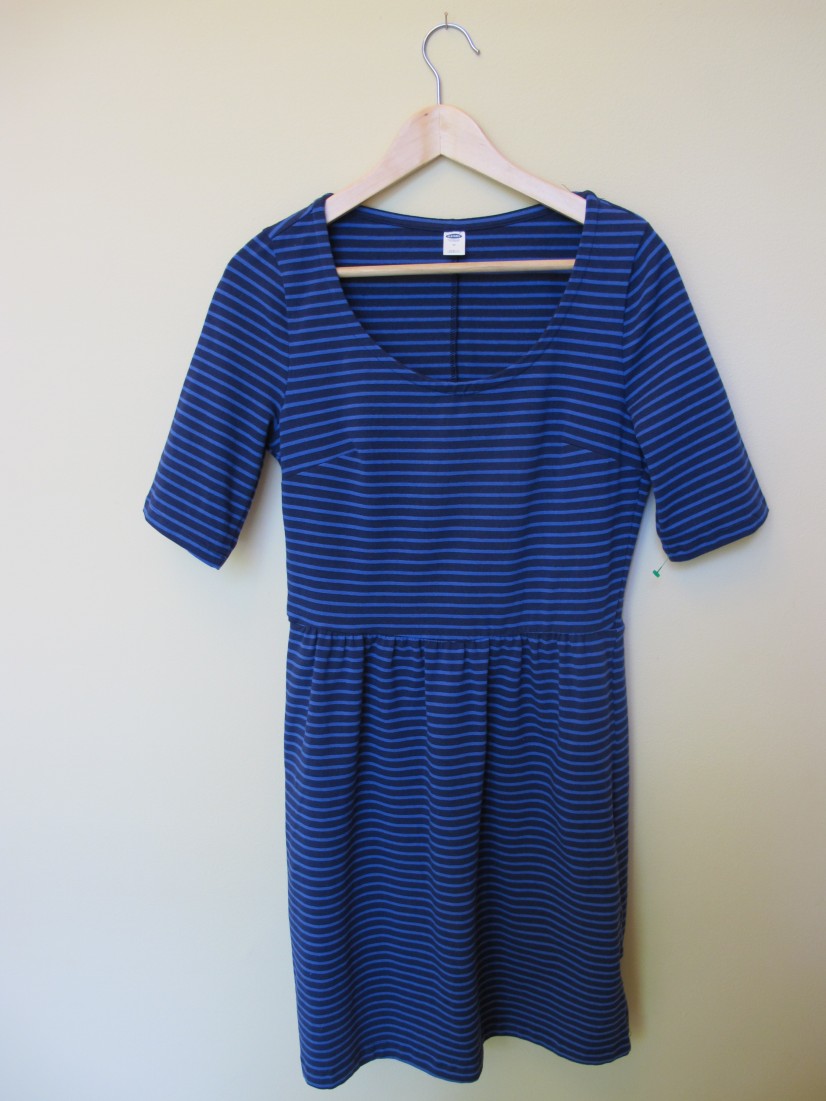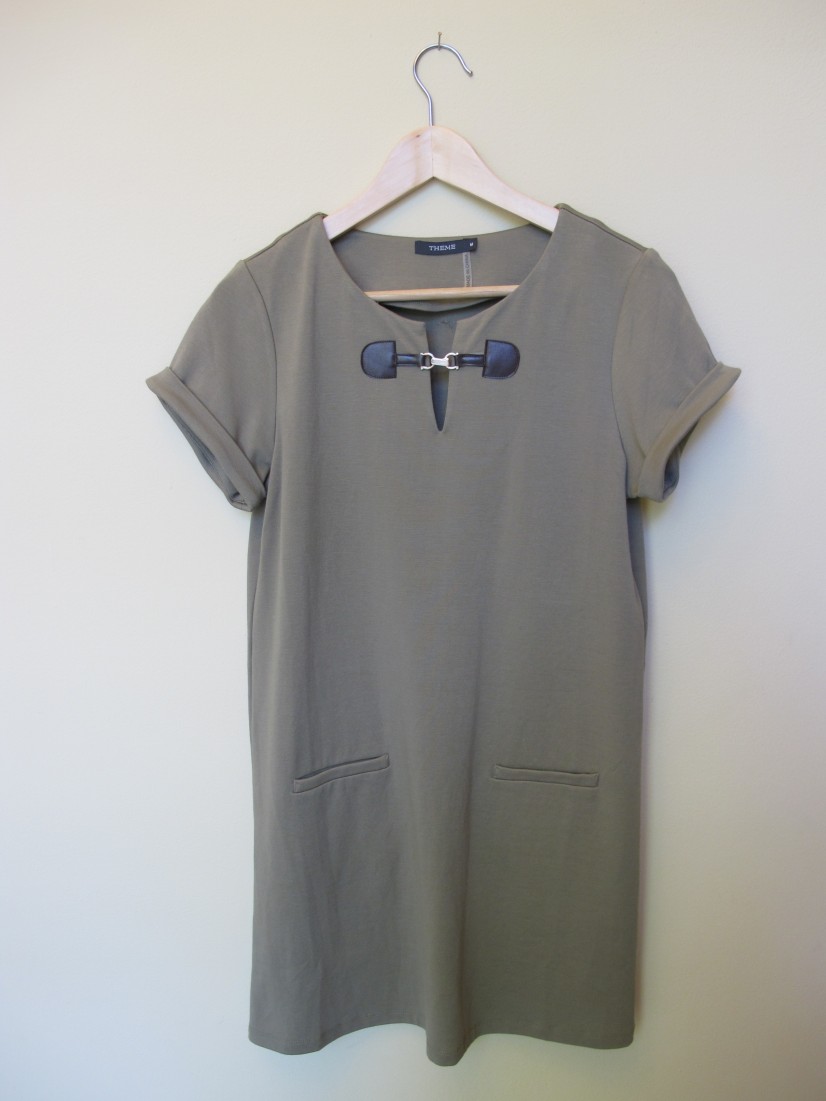 Blue stripe – Old Navy; olive shift – Theme; Swiss dot shirt dress – Old Navy
I'm excited for these more casual dresses since our office really dials down the formal vibe over the summer. The olive shift dress is a new cut and color for me but I think it will work really well with my skin tone and I love the casual-yet-polished sleeve roll (plus who can resist the whole horsebit Gucci nod? Fun detail). The olive shift and the shirt dress also need sheggings, so keep your fingers crossed. (I think I've created an inverse wardrobe exponent…)
Confessional interlude: I bought this frick-frackin' Swiss dot shirt dress by Old Navy AGAIN. (The first someone had cut it and left it with a raw hem so I had it hemmed to tunic length but the shoulders/bust were too small and I eventually, ahem, busted it. The second time I thrifted it as a shirt but didn't love the hemline and didn't like wearing it untucked which made it unacceptably un-versatile.) It's a little less form-fitting and a little more, well, shirt-dress, and I'm hoping that once I find that elusive pair of off-white sheggings this outfit will stick. Third time's the charm? I'm ether charmingly optimistic on this one or deliberately obtuse – only time will tell.
Shoes
No change here apart from the fact that I need to get my Trotters champagne flats repaired – the sole is flopping around on one of them and Gorilla Glue didn't work.  Any DIY suggestions before I take it to the cobbler?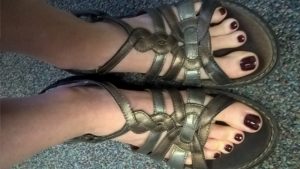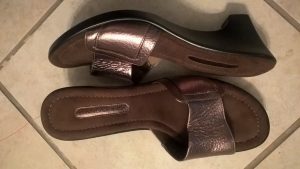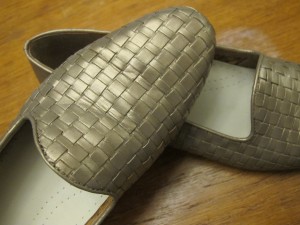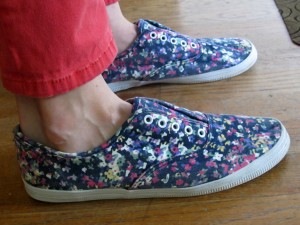 Clarks sandals (retail); Bandolino wedges (more about these here); Champagne flats (more here); Floral sneaks (more here)
And there you have it!  I'll keep my eyes out for sheggings, an off-white blazer, and some open-toed, muted red flats and that's about it.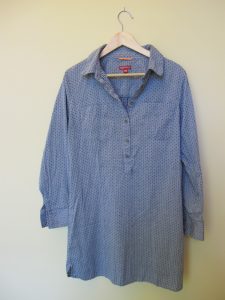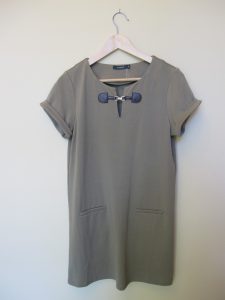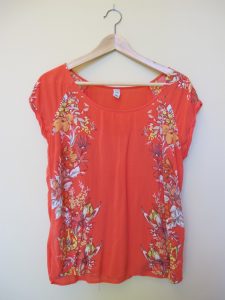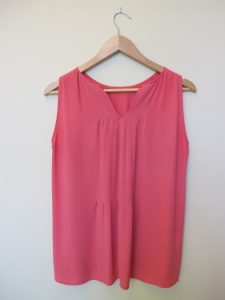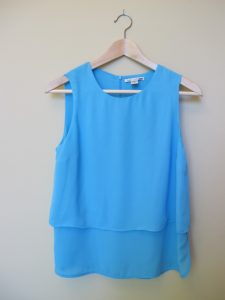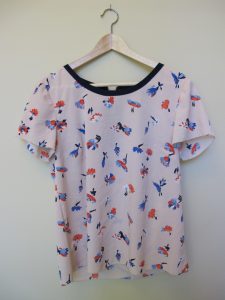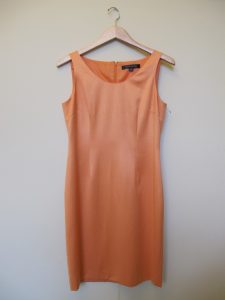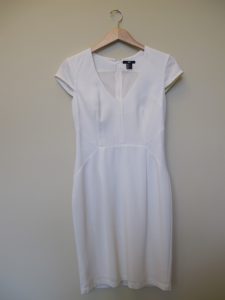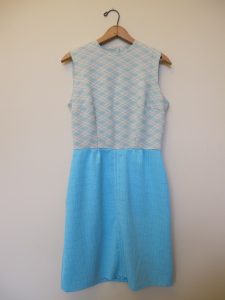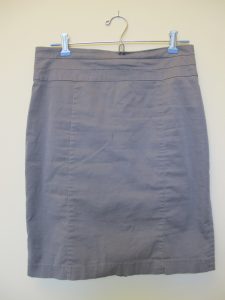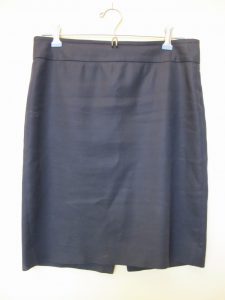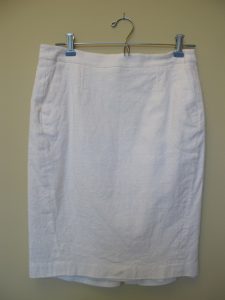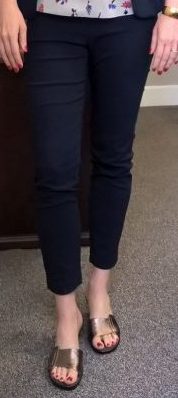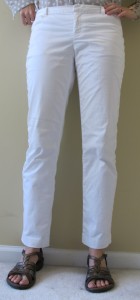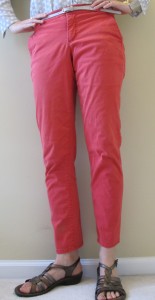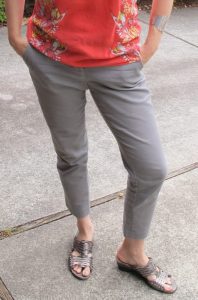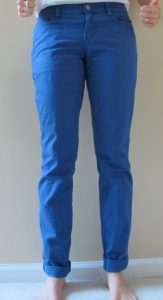 Have you all switched over to summer wear yet? Scroll down to share!