Since I broke up with (strict) capsule wardrobes last summer, this post does not contain every. single. piece. of clothing I will wear for the next few months; but it's pretty close! My goal with a seasonal wardrobe like this is to have a curated closet full of things I love to wear that play well with one another; you'll see that idea reflected in the color palette, style, and limited number of clothes shown below.
So here's what I'm working with for work outfits this spring – a glorious season of never-ending flowers and pollen dust when the Atlanta temps can go from 50s up into the 80s on any given day. I'm really proud that I got good photos of (almost) everything this time around, so you're getting full-sized pics.  Enjoy! :)
PS For anyone new to the blog – everything below is thrifted except my sandals (marked "retail").
Tops 
I'm going to list all my long-sleeved lightweight tops here and all my short-sleeved/sleeveless tops in my summer wardrobe, knowing that I'll likely move back and forth between the two as the weather changes.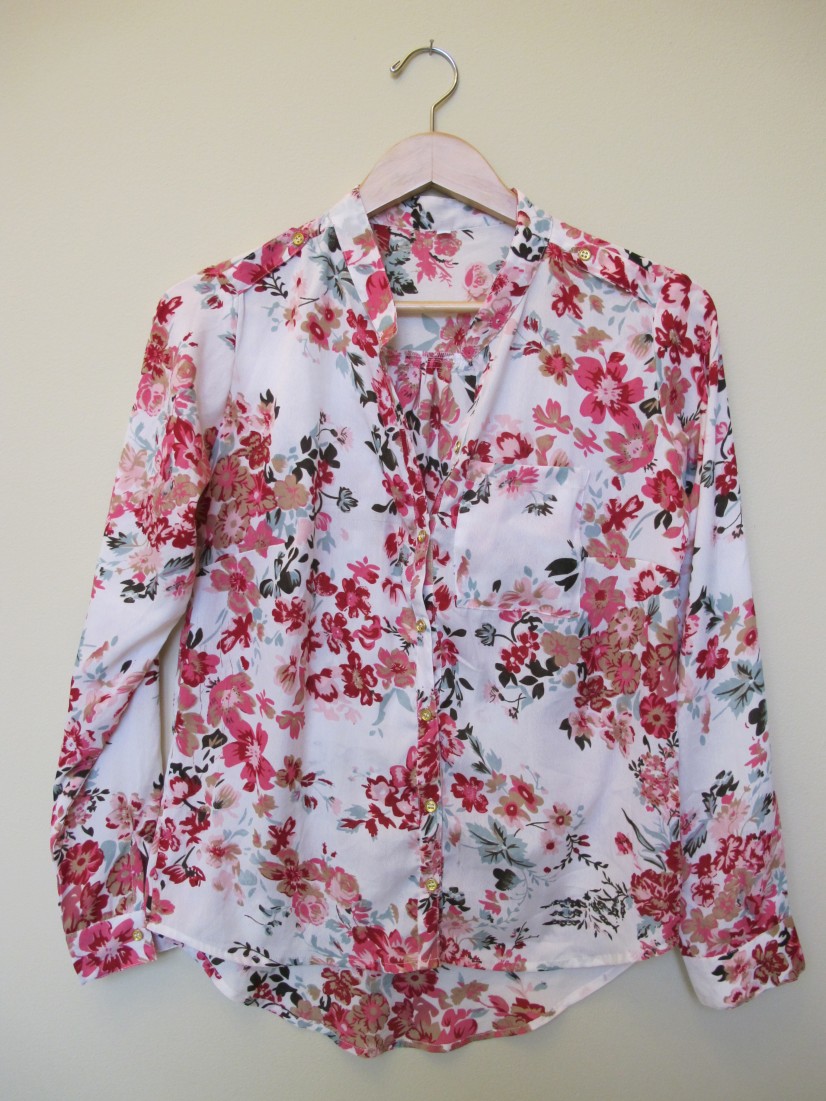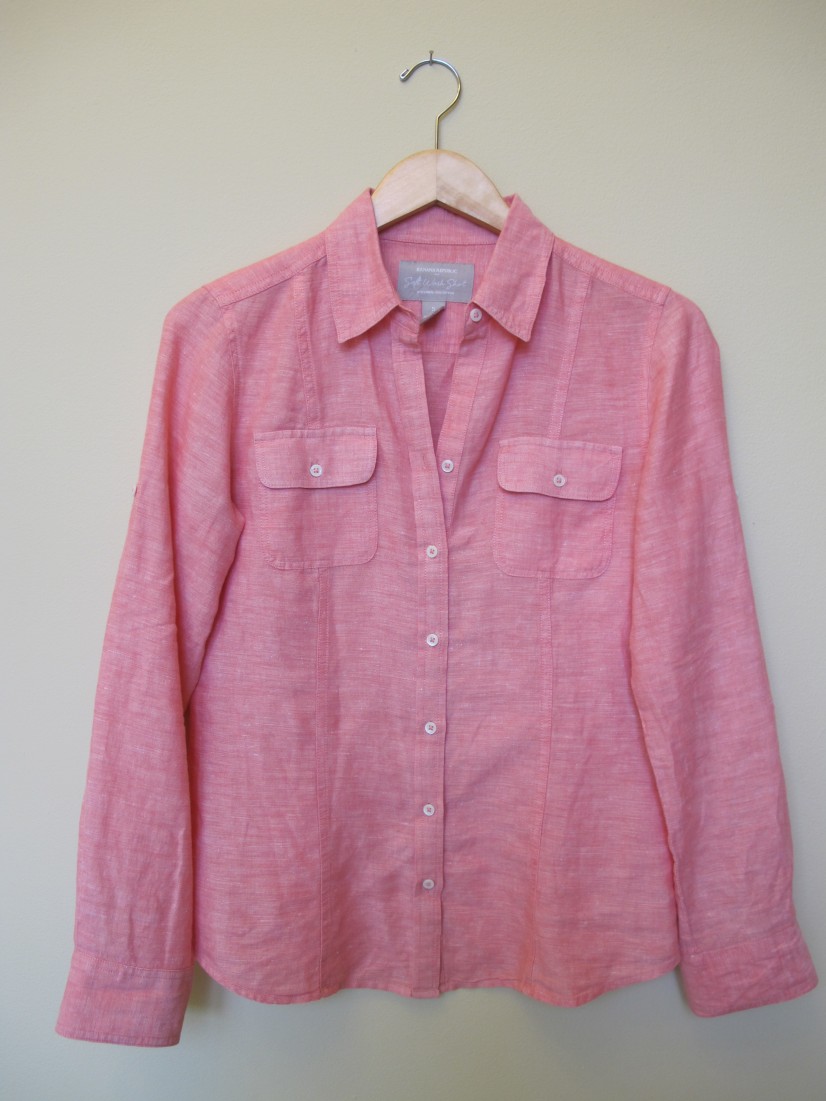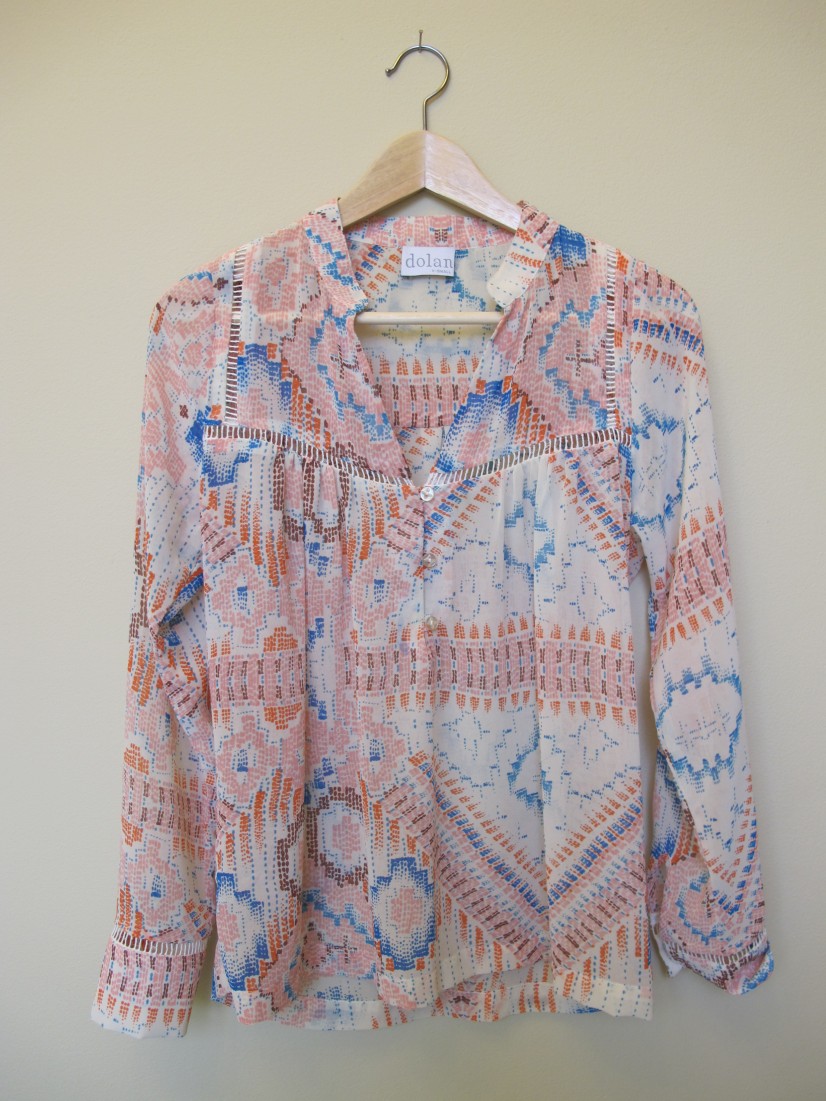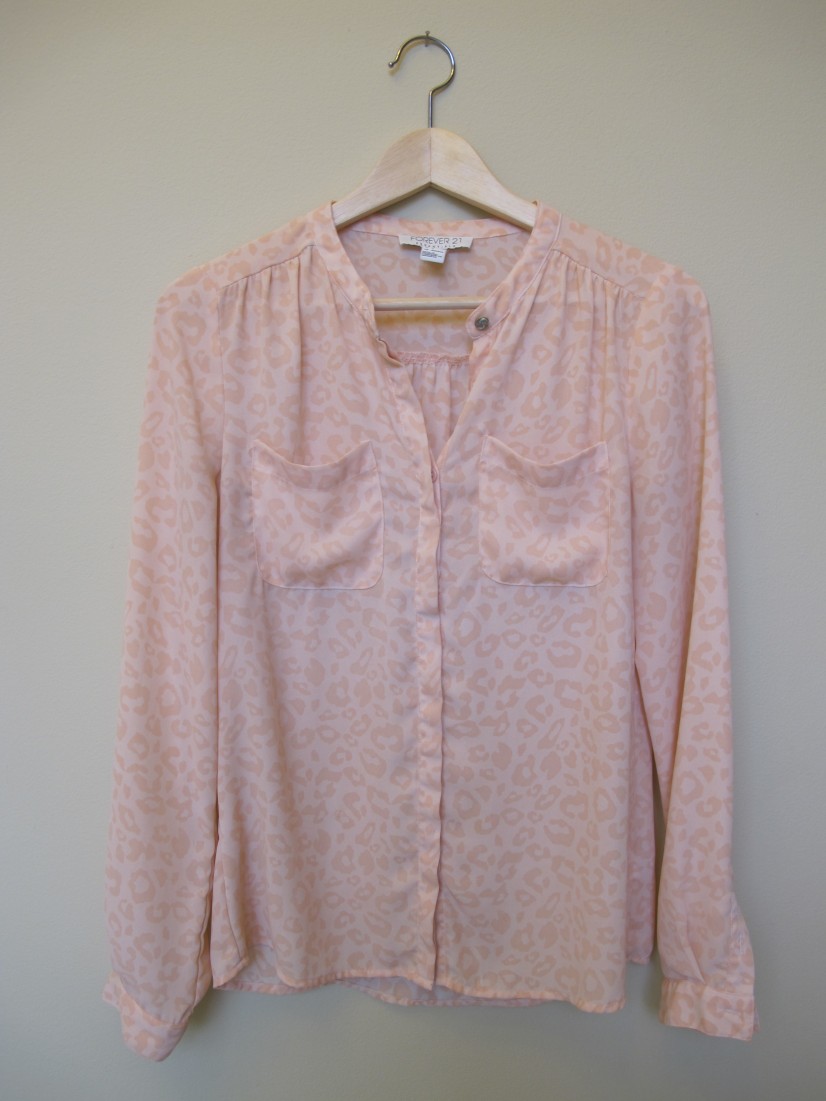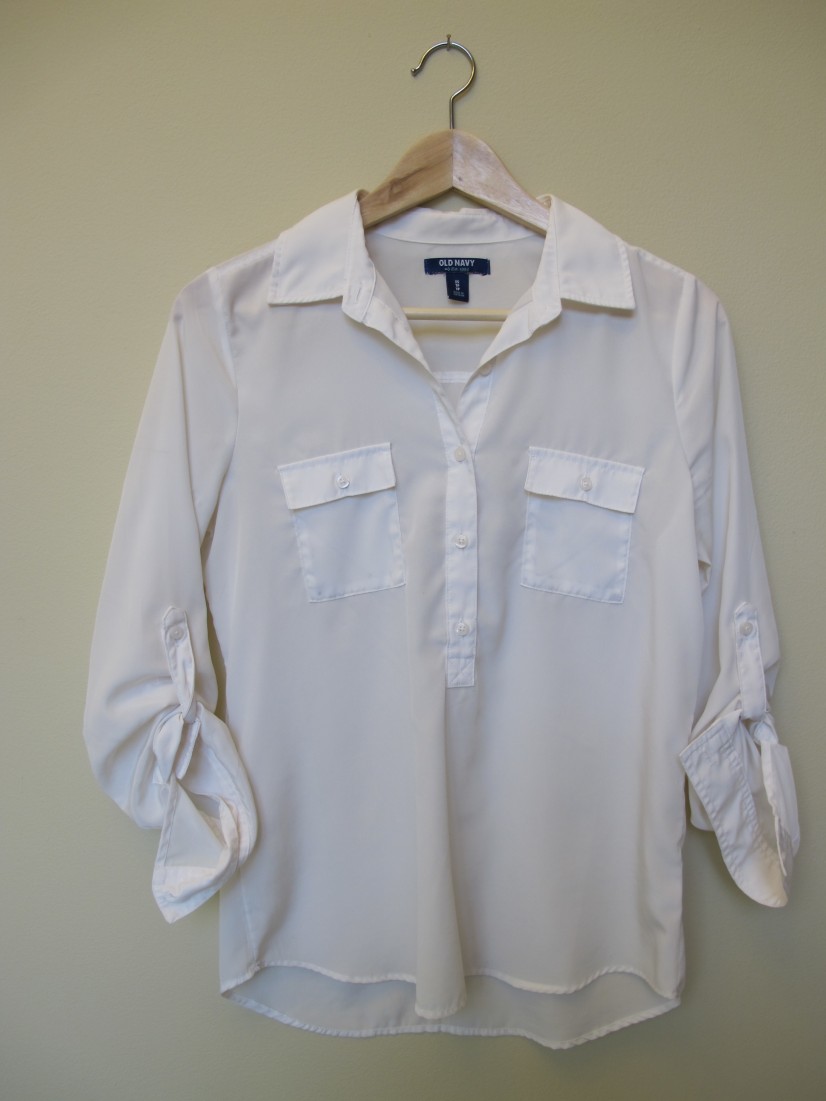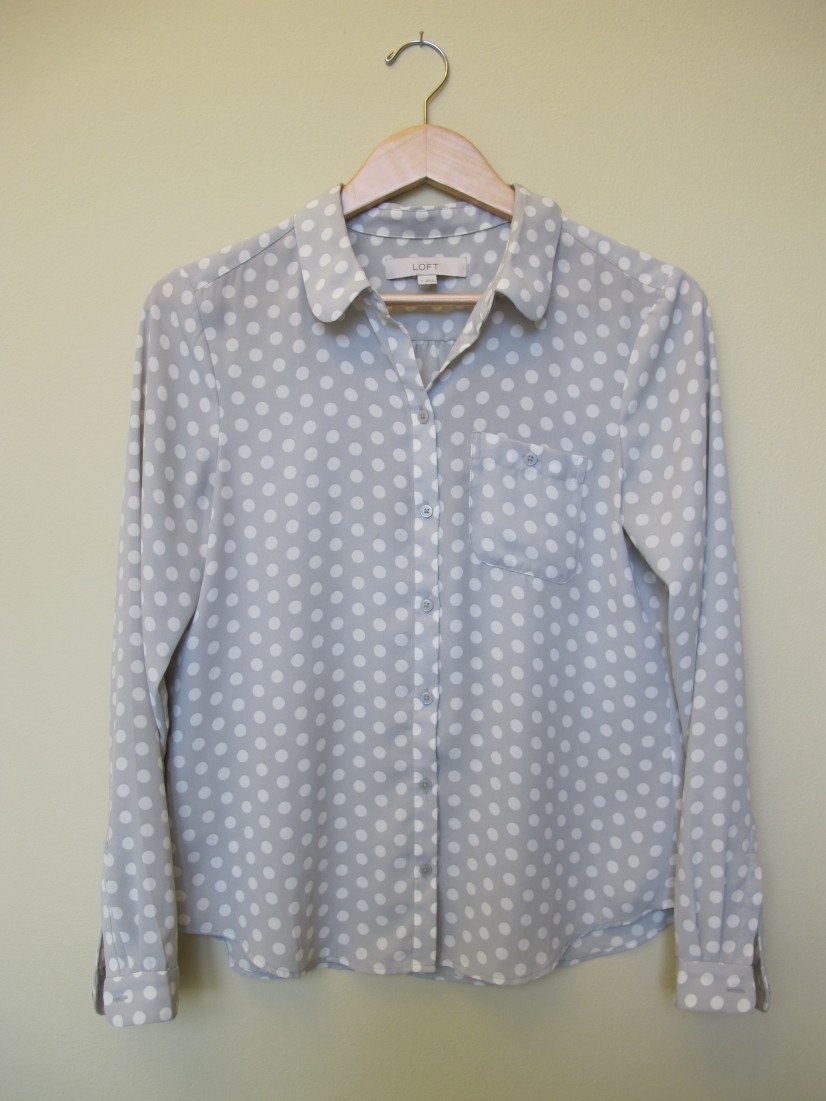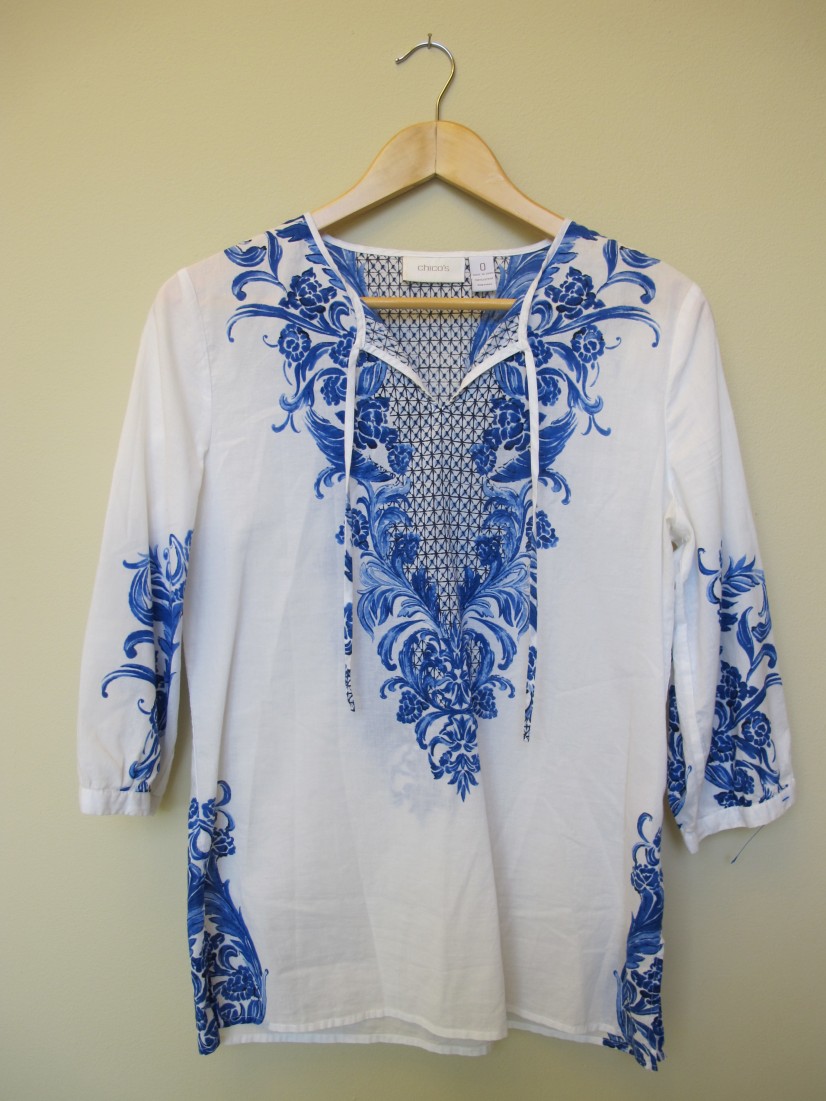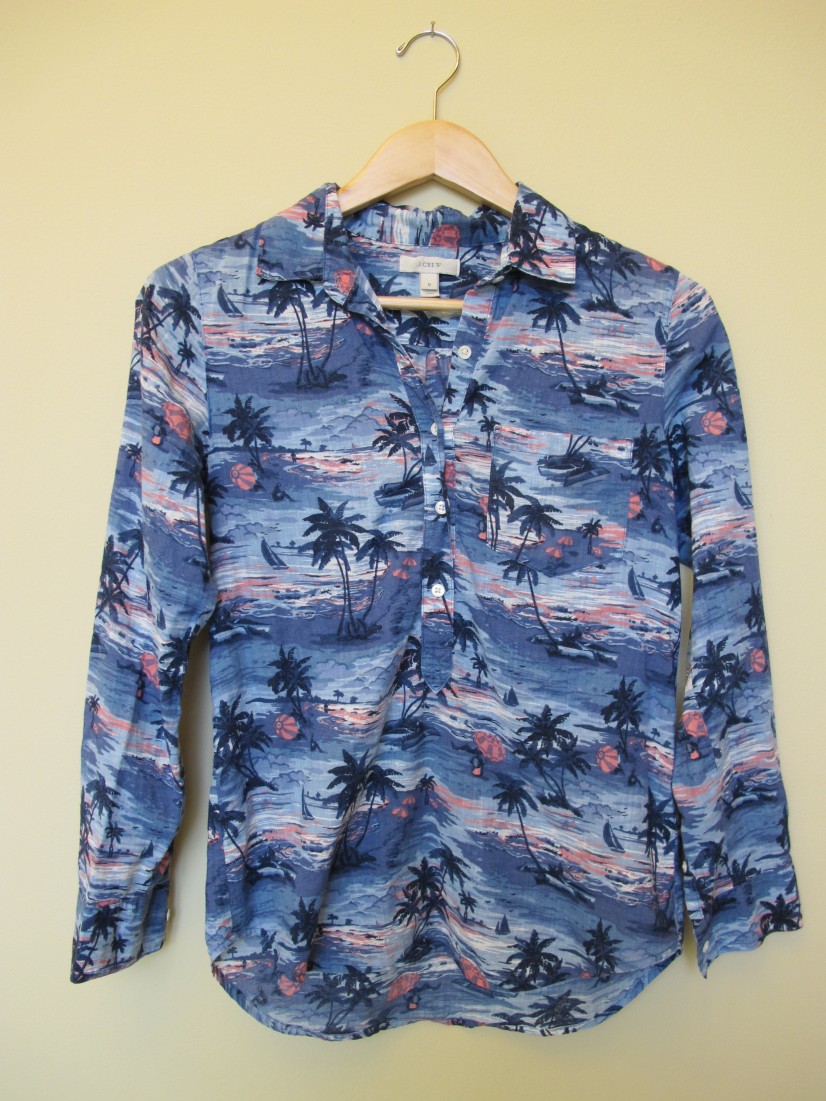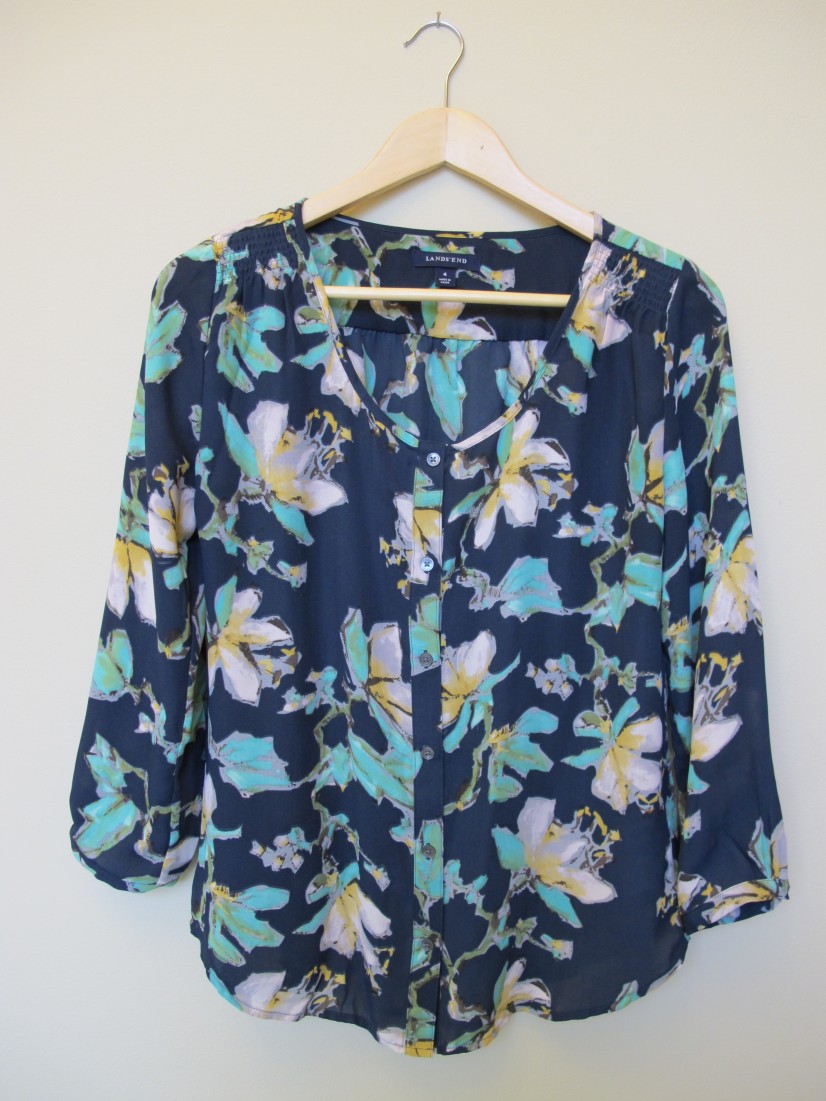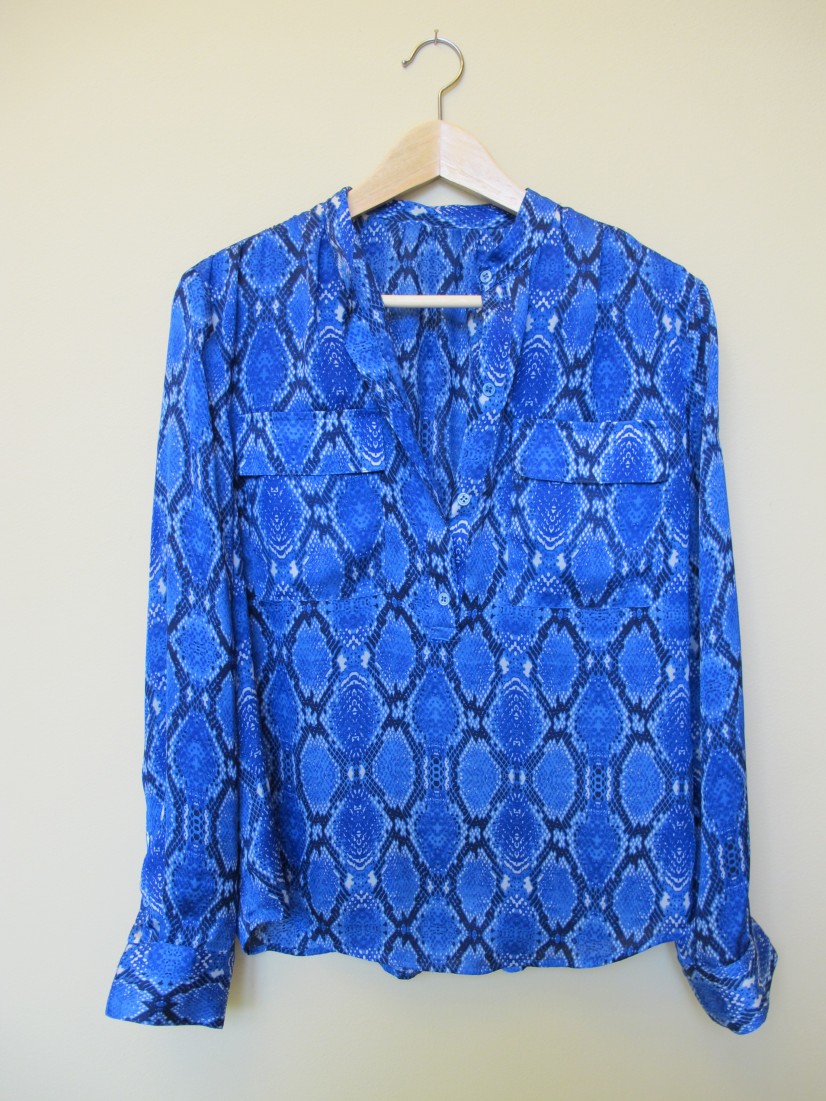 Red/pink/white floral – no label; muted red linen/cotton button down – Banana Republic; coral/blue/white popover – Dolan; peach leopard print – Forever 21; white popover – Old Navy; grey polka dot – Loft; emroibered cotton popover – Lucky Brand; white with blue floral tunic – Chico's; tropical popover – Loft; blue/turquoise/yellow floral – Land's End; cerulean snakeprint popover – no label; leopard print – Banana Republic heritage (straight out of wash and thus wrinkly!)
Jackets/Blazers/Cardigans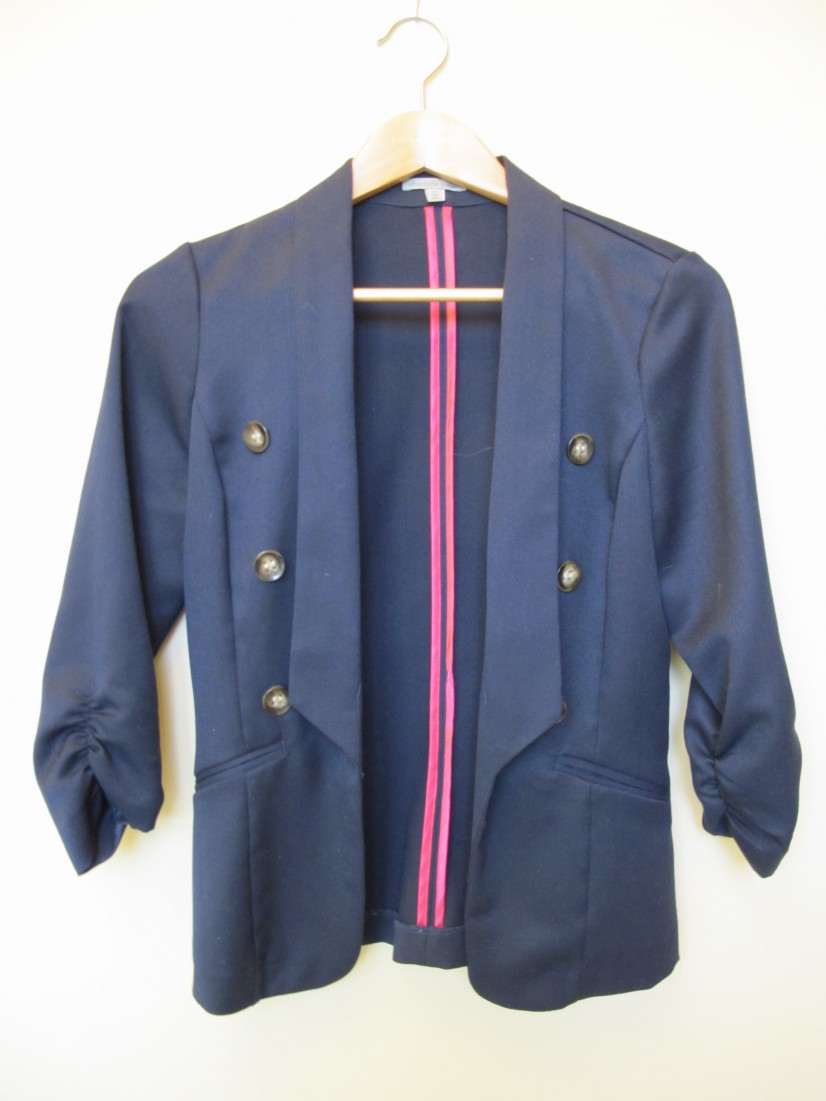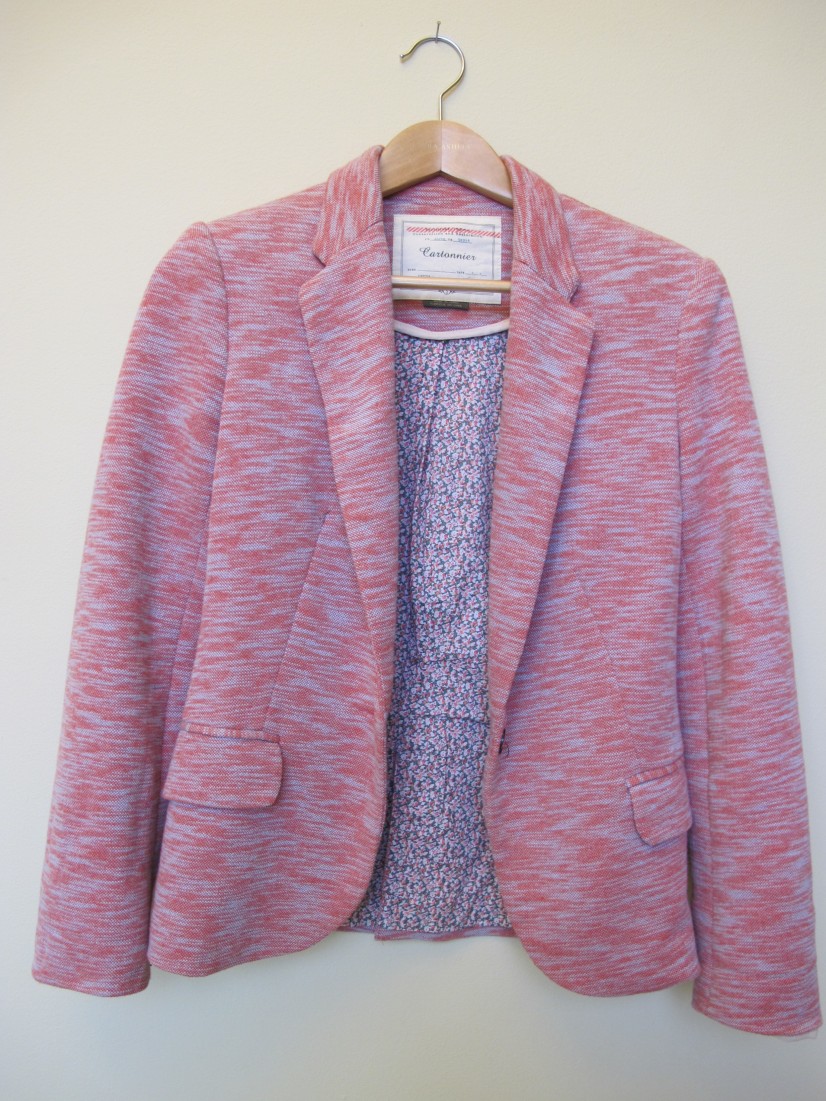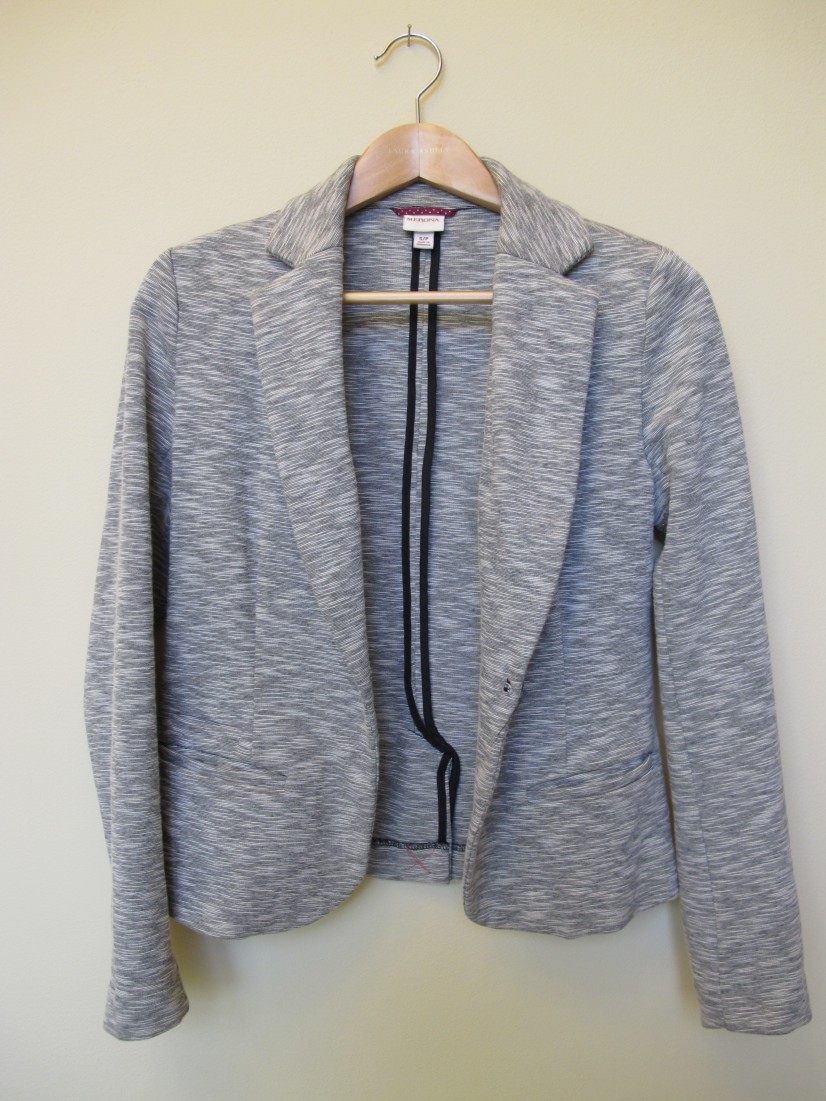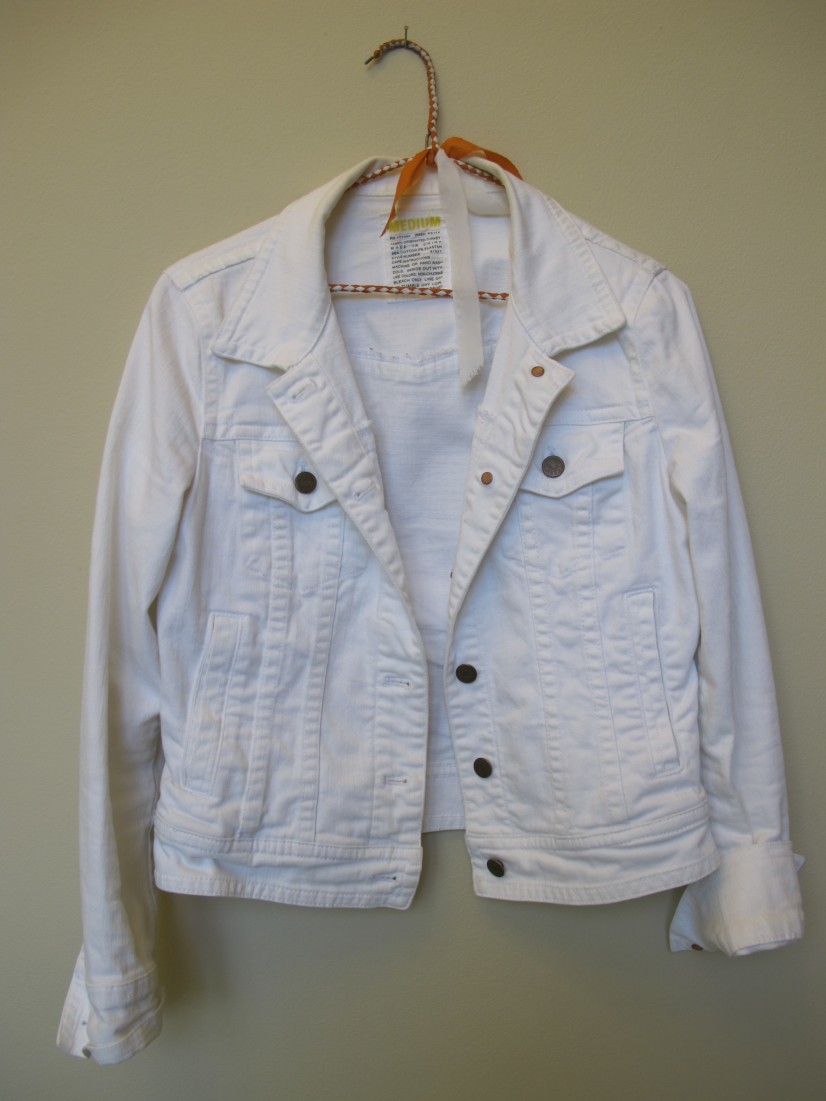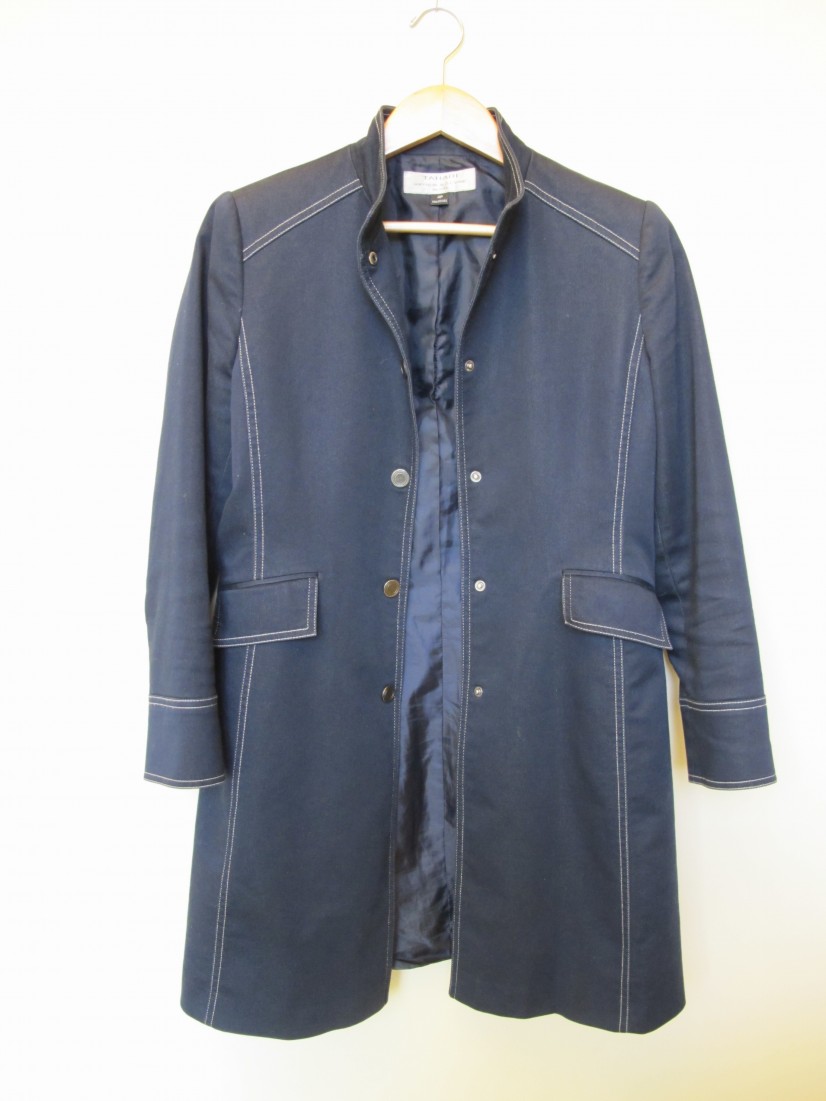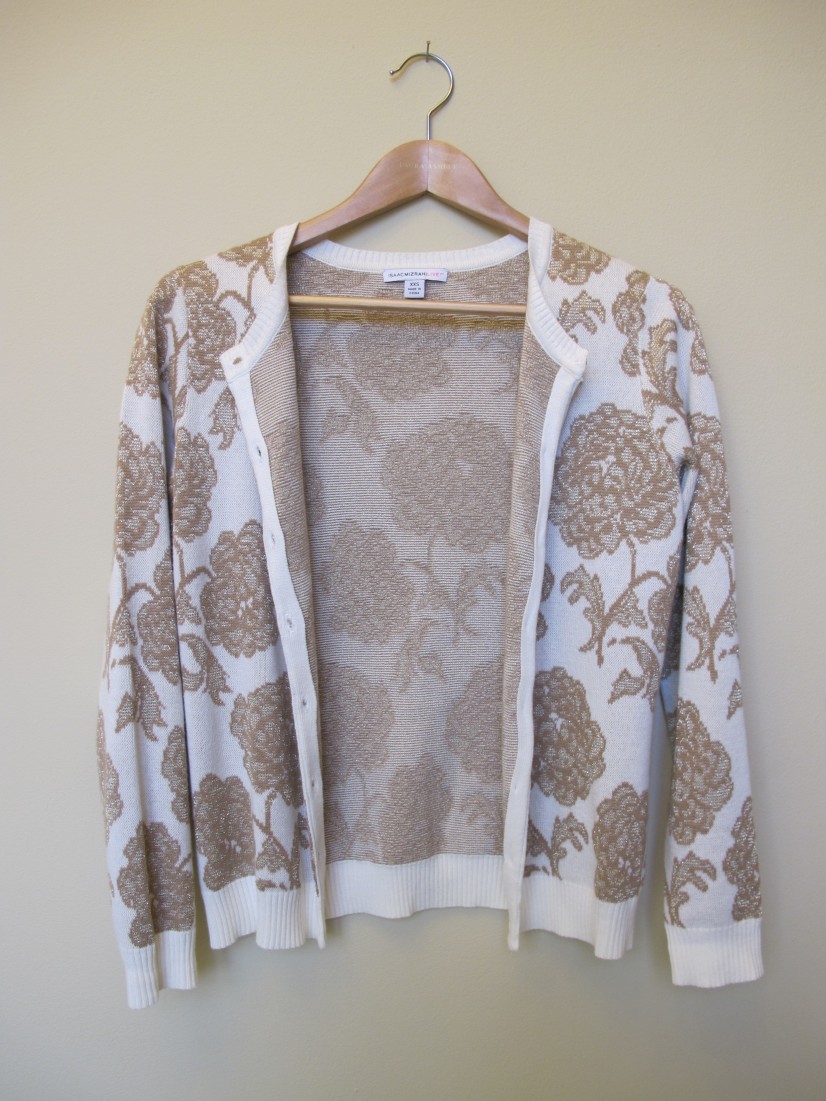 navy blue blazer – Charlotte Russe; pink/blue marled blazer – Cartonnier; grey marled blazer – Merona; white denim jacket- J. Crew; navy dress coat – Arthur S. Levine; white/gold chrysanthemum cardigan – Isaac Mizrahi Live!; blue pattern wool cardigan – Talbots 
Pants
I hope to add some dressier navy pants like the Vince Camutos above, but I'll have to wait 'til after Easter when my thrift fast is done.
Skirts
I have really been in skirt-wearing mode lately so just squint and pretend these have all been freshly laundered…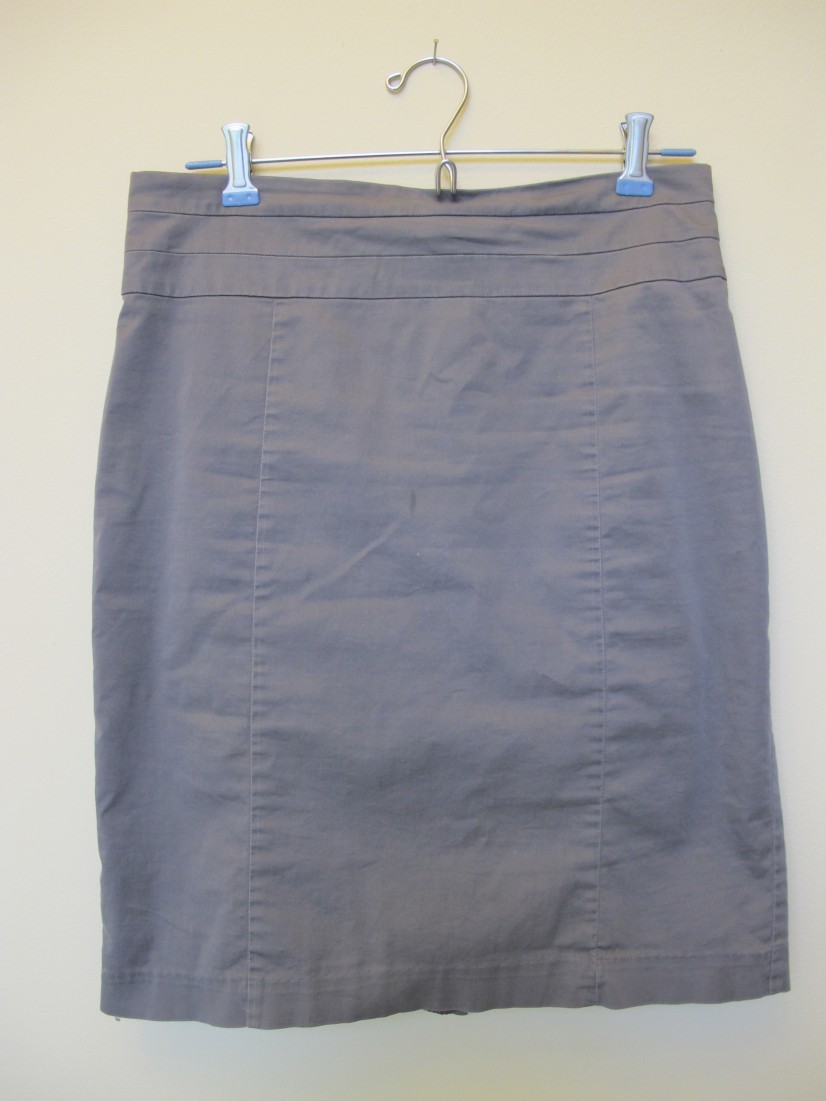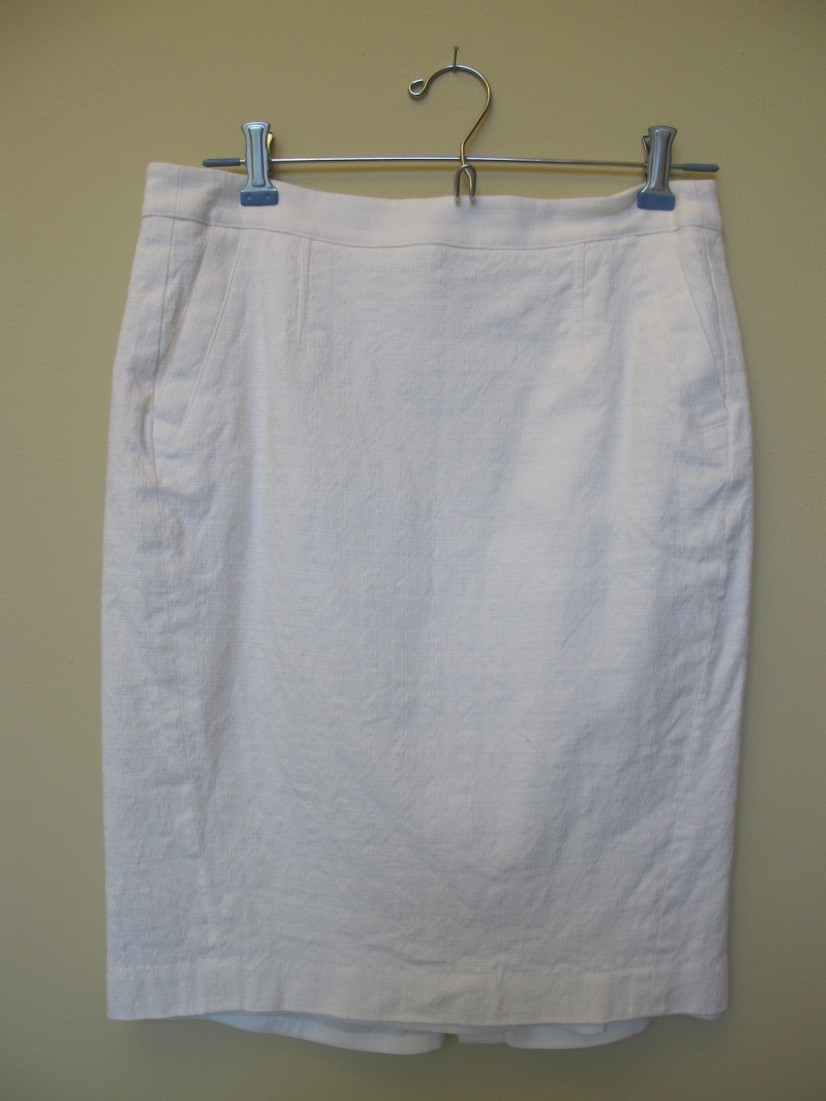 Taupe – H&M; navy – J. Crew; white – Ann Taylor
I had a camel skirt too but guess what?  I hate camel. (Somebody remind me of this next time I try to get a camel skirt!) Also it was too big.
Dresses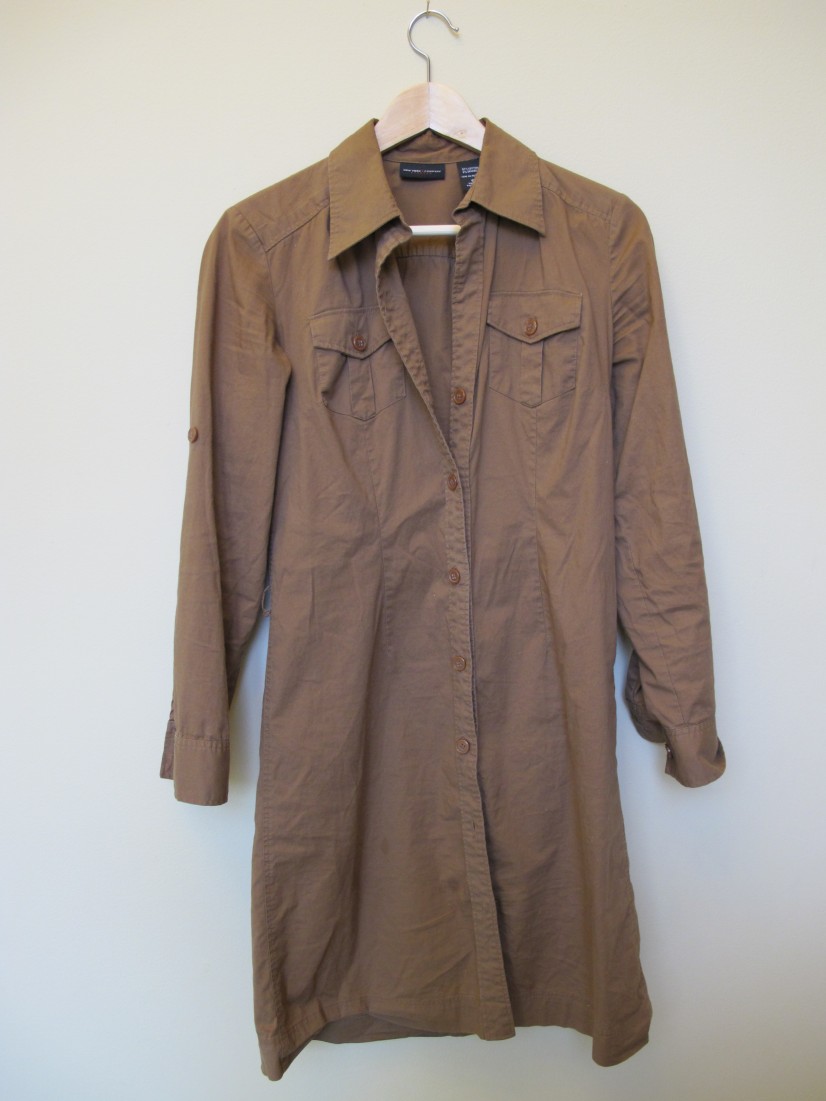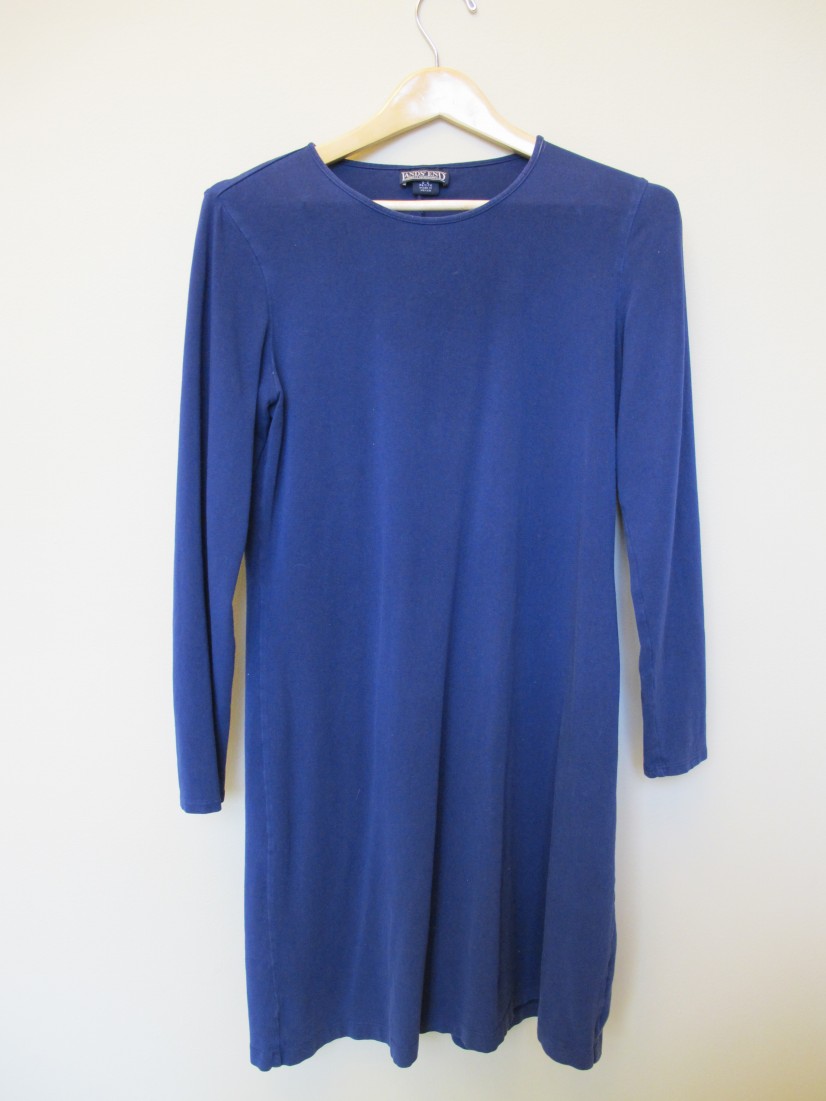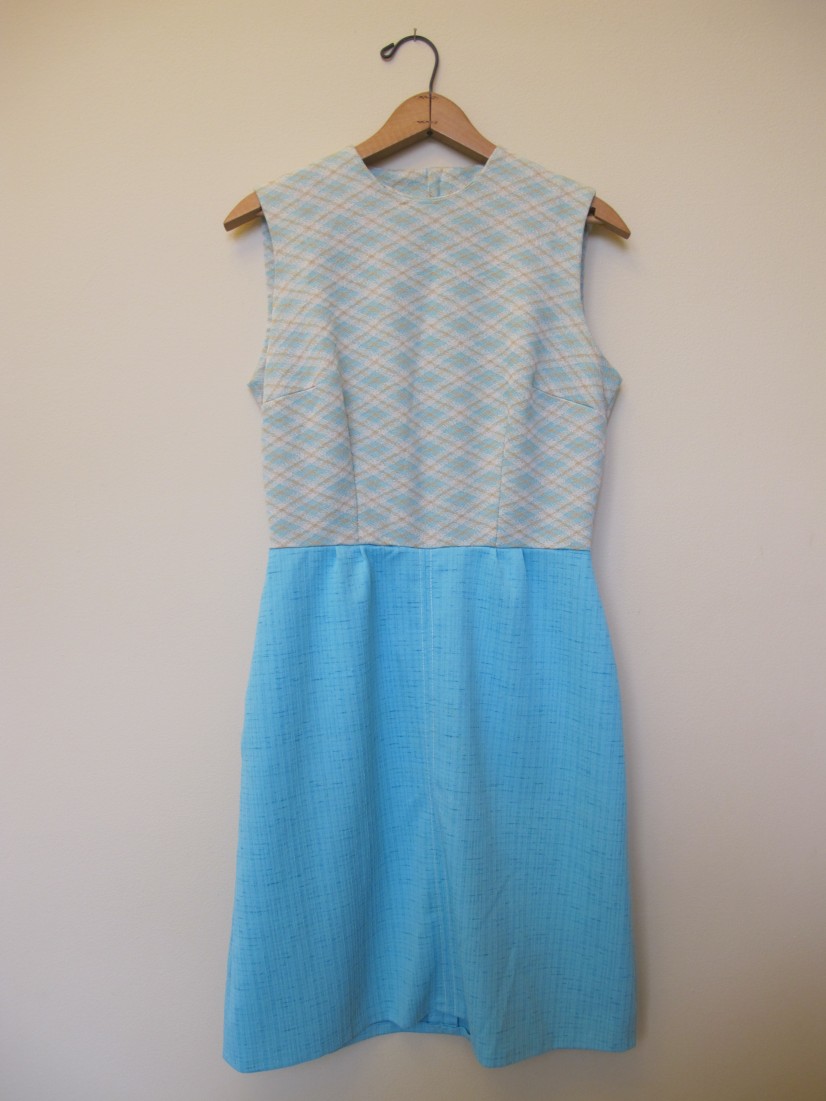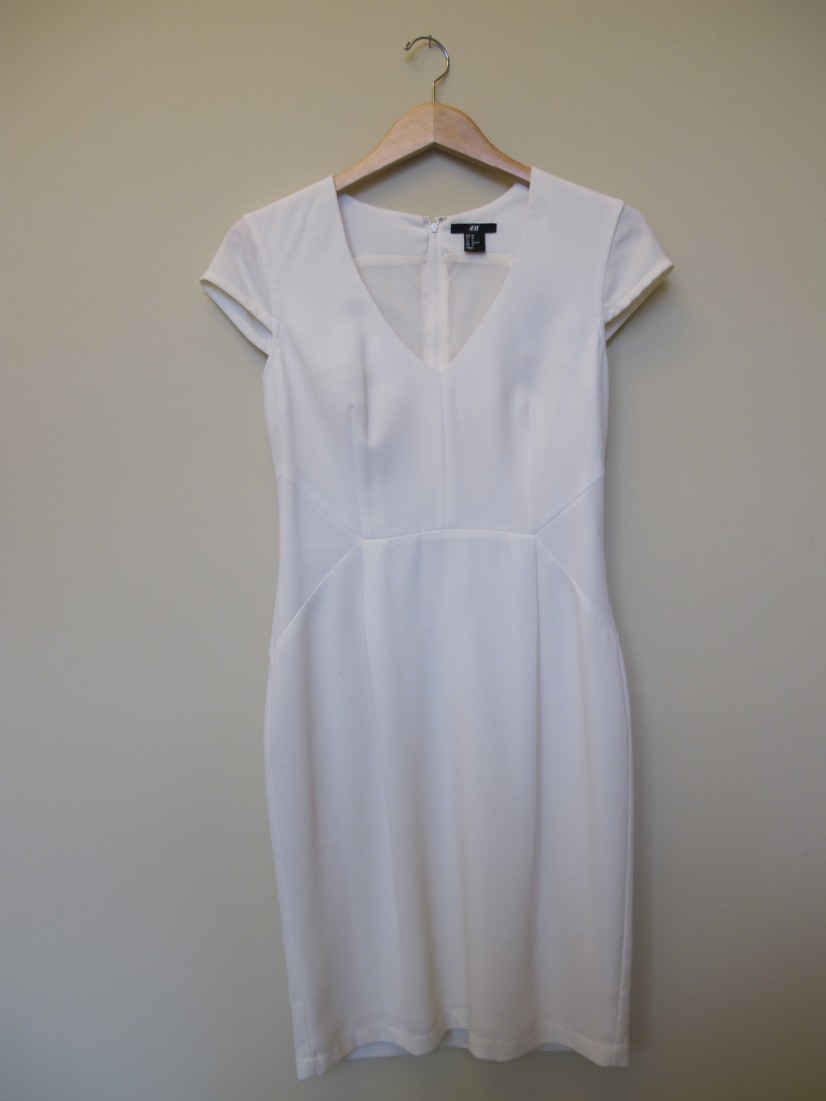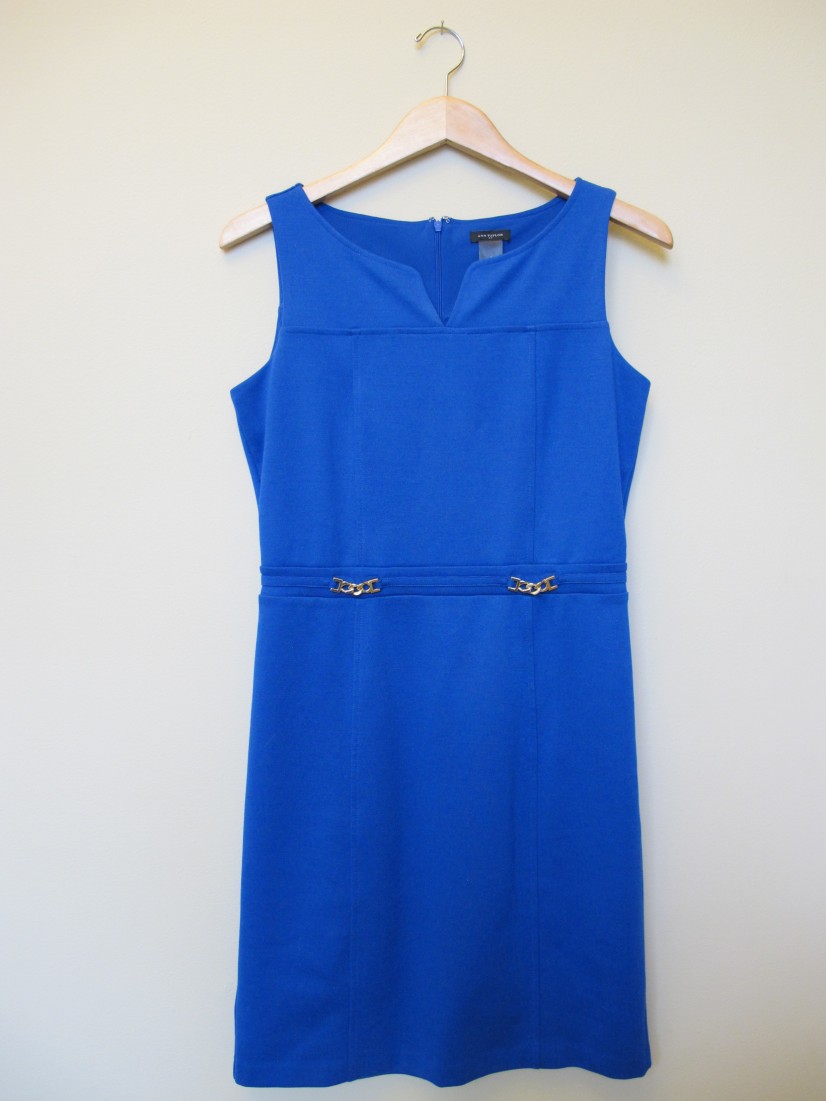 Caramel shirt dress – New York & Co.;  blue long-sleeve – Land's End; turquoise/pattern colorblock dress – vintage; orange creamsicle sheath – Ann Klein; white sheath – H&M; blue sheath – Ann Taylor
That vintage dress feels a little more special occasion to me than every day; but I plan to wear it to work occasionally so I included it.
Shoes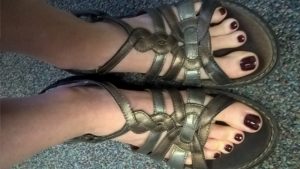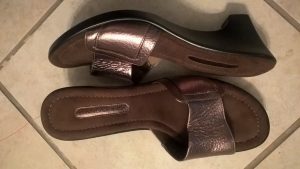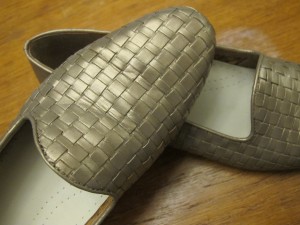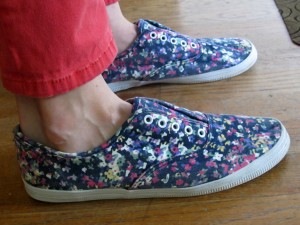 Clarks sandals (retail); Bandolino wedges (more about these here); Champagne flats (more here); Floral sneaks (more here)
That's it! I'll likely have a few tweaks/edits/additions along the way which I will share when I'm getting ready to transition into full-on summer wardrobe in a month or two (spring is short here!).
What do you think of my spring wardrobe?  What's yours looking like this year?  Scroll down to comment!