I haven't had much time for reading blogs this week so instead of a Friday ReBlog I've got a brief winter wardrobe recap before taking a look next week at what I have planned for spring.
Tops
Remember how I thought I'd be all into turtlenecks? The best laid plans of mice and thrifters… I wore turtlenecks sparingly, opting instead for sweaters or thinner shirts under blazers/cardigans. (Well, one of those sweaters was a turtleneck, so I guess that counts:)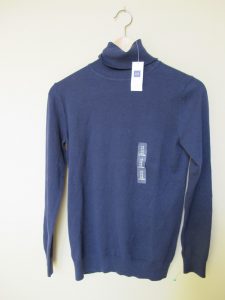 I didn't wear this puppy at ALL but I still really like it, so I'm tucking it away in my box of classics until I'm ready for it to come back into the lineup: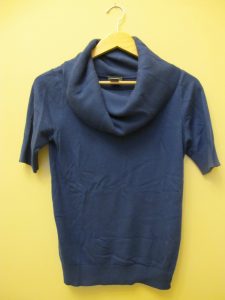 (You may recall that's also where my sailor pants are living. Yes I know they're back in style now but I seem to have a hard-headed allergy to wearing trends when they're, you know, trendy:)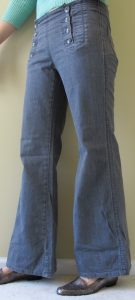 Pants
I converted to all corduroy pants (plus one pair of jeans) and was very happy with the results, particularly after I added some color to the mix.
The hands-down faves for both color and fit – that off-white color (bleached out here a bit) is just so classy for winter: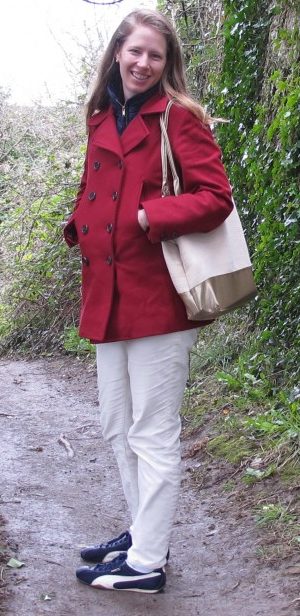 The best colorful addition – surprisingly versatile!

The one I felt "meh" about by the end of the season: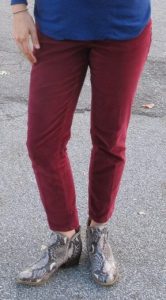 I got sick of the color and need a break from these to see if I get excited about them again next winter.  If not, I'll look for a replacement that's a different take on the red/berry/burgundy family and a bit longer. Those hems are SHORT and I got a bit tired of styling around them.
Blazers
For the first time I made blazers (instead of cardigans) a major part of my winter style. I let go a couple of neutrals that weren't serving me well (camel and a fuzz-attracting navy) and let myself go wild with color and pattern, paring it back down by the end of the season to what I reached for over and over:
I added a vest for leisure wear and loved how snuggly it was: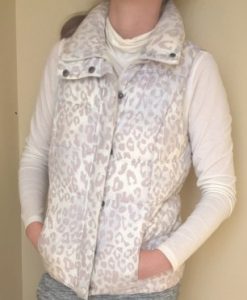 Dresses
I was too enamored of my new corduroy pants collection to reach for my dresses all that often. I did, however, embrace layering warm-weather dresses, though, as part of falling head-over-heels for caramel and red: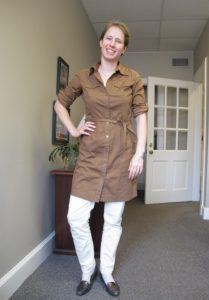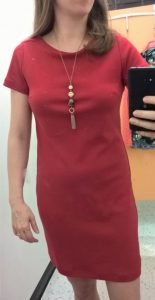 I have a few dresses about which I need to make decisions.
Pockets always pooch out; give away or cut 'em off and sew 'em up?

SUCH a good shape, cut, color, thickness; but lining is all wonky (tailor fix?) and it's too short to wear without leggings:

Shoes
Still loving my snakeprint ankle boots, bronze flats, and Pumas: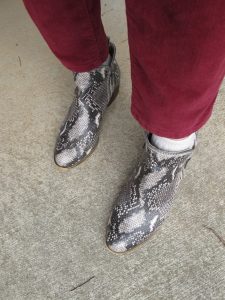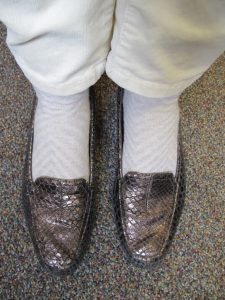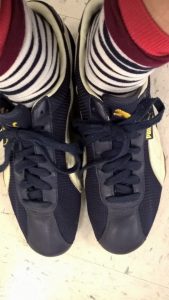 On the fence about my Coach cognac riding boots. I need inserts to make them not so flat-footed and therefore hard to walk in, and I'm still not sold on the width:

And that's the general gist of how things went this winter. Excited to put it all to the side in my closet to make way for spring things!  Next week I'll share what I've tossed from my winter wardrobe (as well as a few things that didn't make the cut for my upcoming spring wardrobe).