A few weekends ago I went a-thrifting to fill a few holes in my wardrobe, namely: fall-worthy tops.  I am doing just fine on sweaters due to my August thrifting excursions, but it's still not cool enough to wear those lovelies (can't wait!!).  I have several, probably too many, cardigans to layer on top of blouses for this early fall, cool-in-the-morning-warm-in-the-afternoon, battle-of-the-AC-vs.-heat season.  But things to wear under them?  Not so much.  Turns out swimming pool tops and bright coral floral tops don't speak to my fall sensibilities.
So I went looking for items that were a little longer-sleeved, but not overly warm in and of themselves; pieces that had not quite as eye-popping of a palate that would layer nicely.
I give you my finds:
teenpLo green & blush 3/4 length sleeve blouse (polyester made to feel like silk).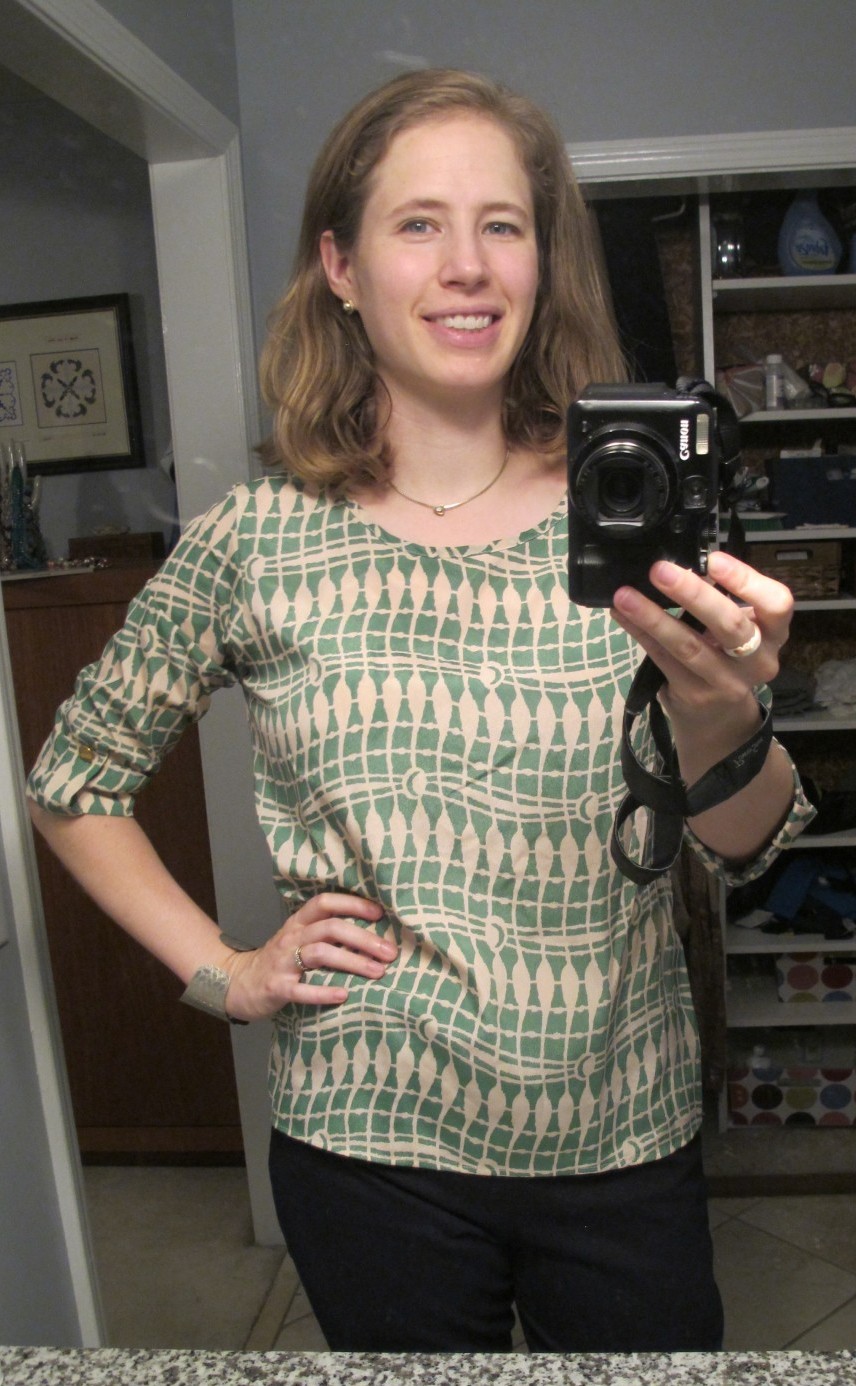 I don't know how this will hold up quality-wise as I've never heard of this brand, but the fit, sleeve length (my fave!) and funky print (I tend to keep my prints on top and my solid colors below the equator) made it too good to pass up.  Plus the colors can go a little more subdued for fall and a little brighter for spring/summer.
Xhilaration "tribal"* blouse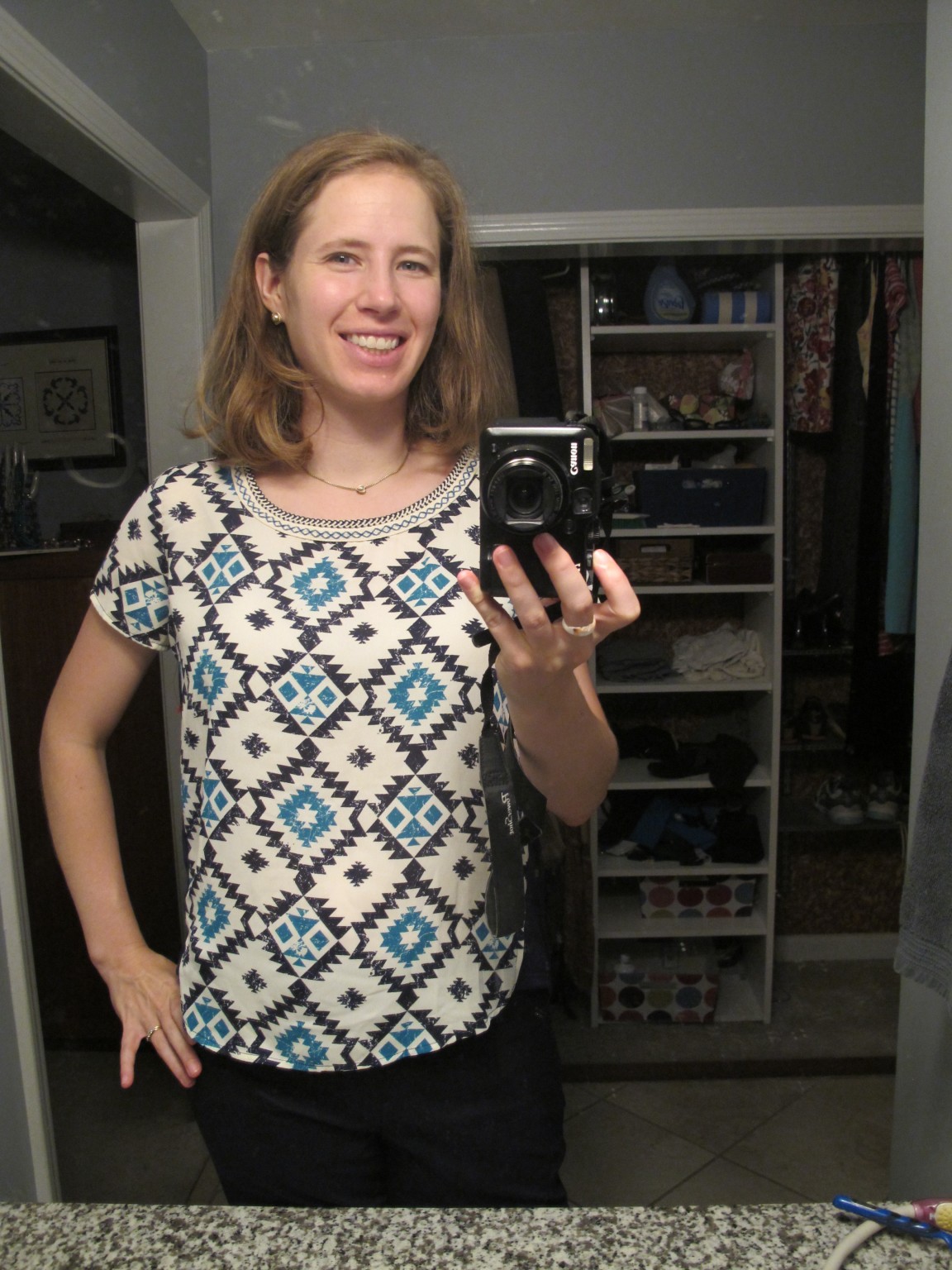 Love the light, silky feel and the colors that can pair with red or white for a pop or navy and cardigans for a bolder fall feel.  Check out the hem and neckline details–they really add something extra: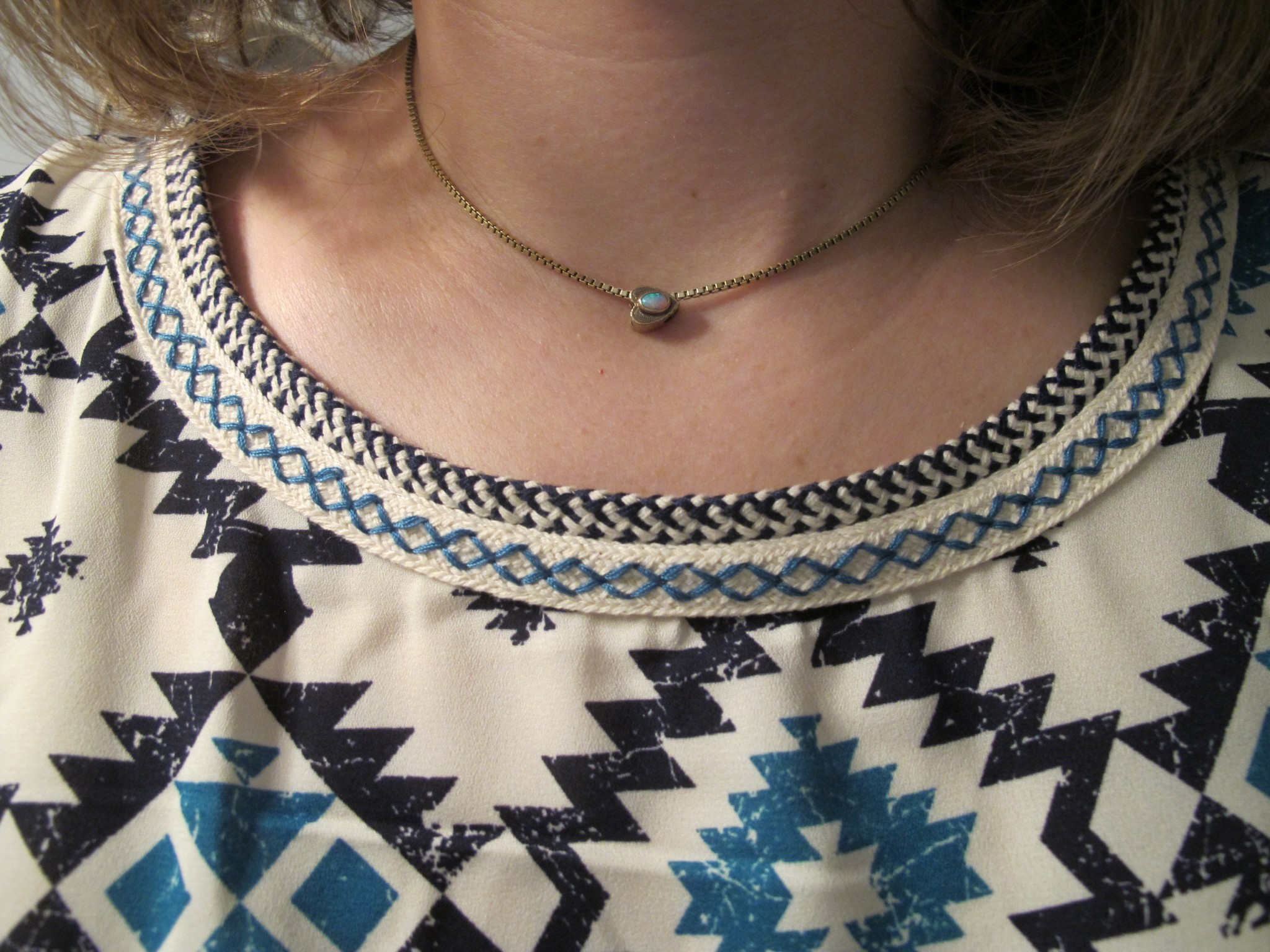 The Limited slate blue top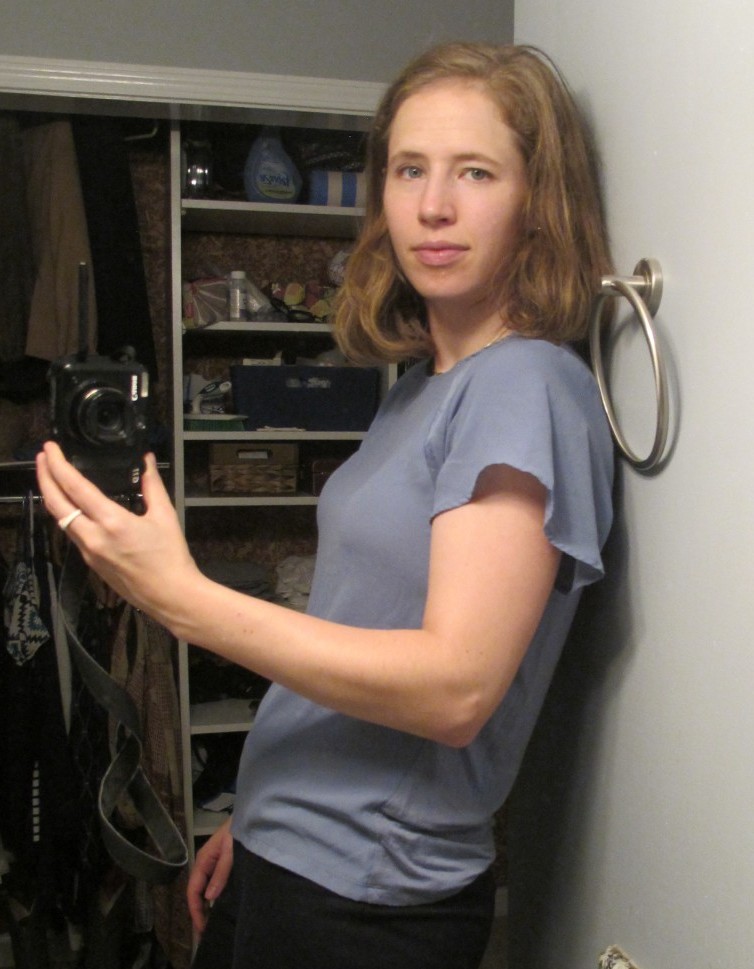 This pose has a bit of Breakfast Club feel, no?
I haven't tried this color much before but oh my goodness, it is a perfect match for my eyes.  Pa-ZOW!  I also love the different fabrics for added interest and the clean draping.  This kind of simple color + subtle details makes a piece either the star of the show or a great supporting actor, depending on the way you wear it.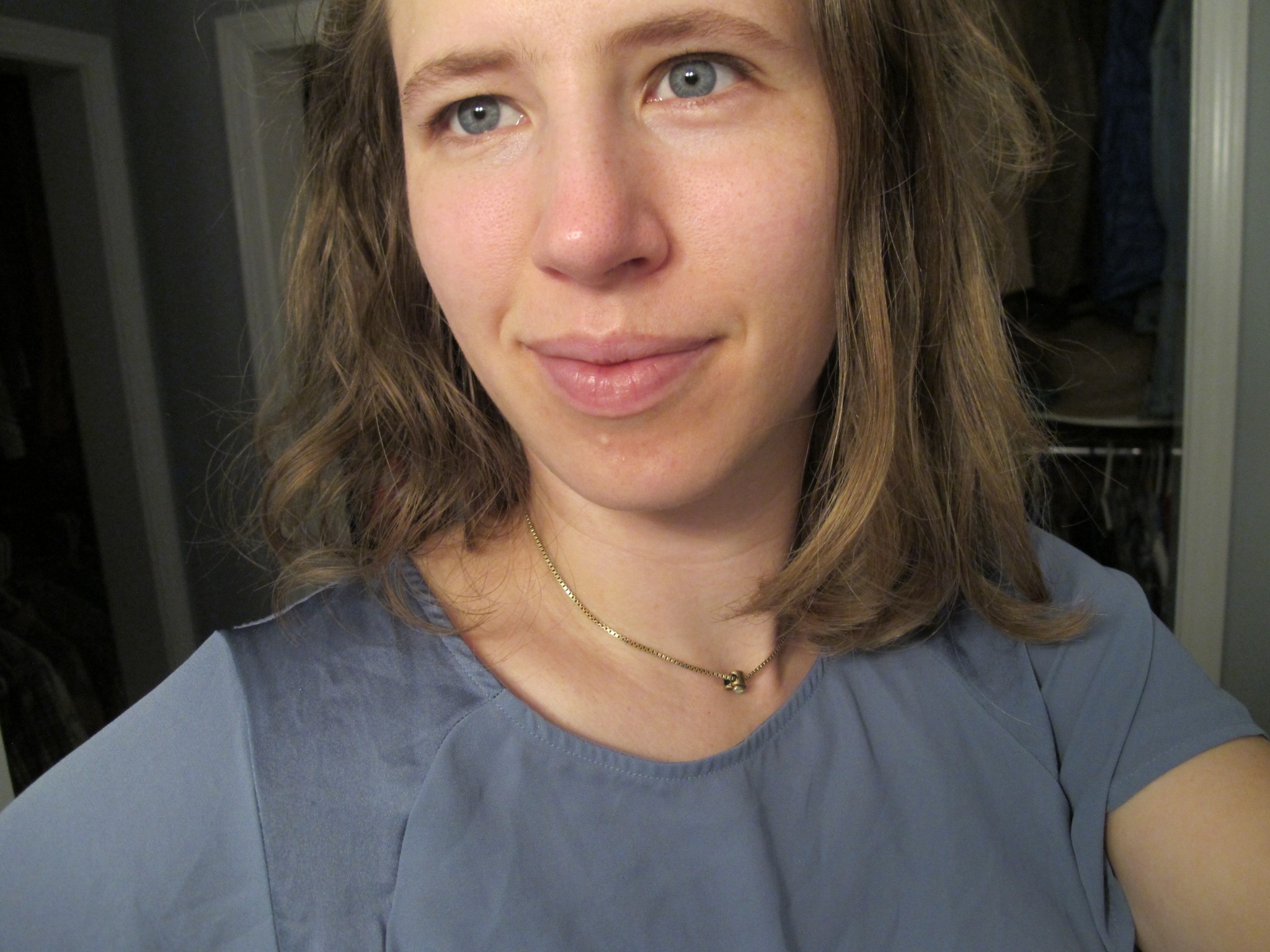 And the true test of your newest finds: how soon do they get worn (after the appropriate weather shows up, of course)?  Items number 1 and 2 have already been in rotation, and I can't wait to bust out number 3 this week.  Check my Instagram sidebar for pics with how I style it.  And scroll down to let me know what you think of these beauties, and what YOU'RE thrifting for fall!
xoxo, Thrifters!
-Leah
*Check back Thursday for a post on the politics of "tribal" patterns.