Sometimes I am bad and go surfing on the secondhand interwebs for things I wish I had in my closet. It never ends well (see here and here). Lately, I've had a bit of restraint, and have been rewarded with in-person dupes for my internet finds.
It started with this French Connection sweater, which was, alas, too small for me: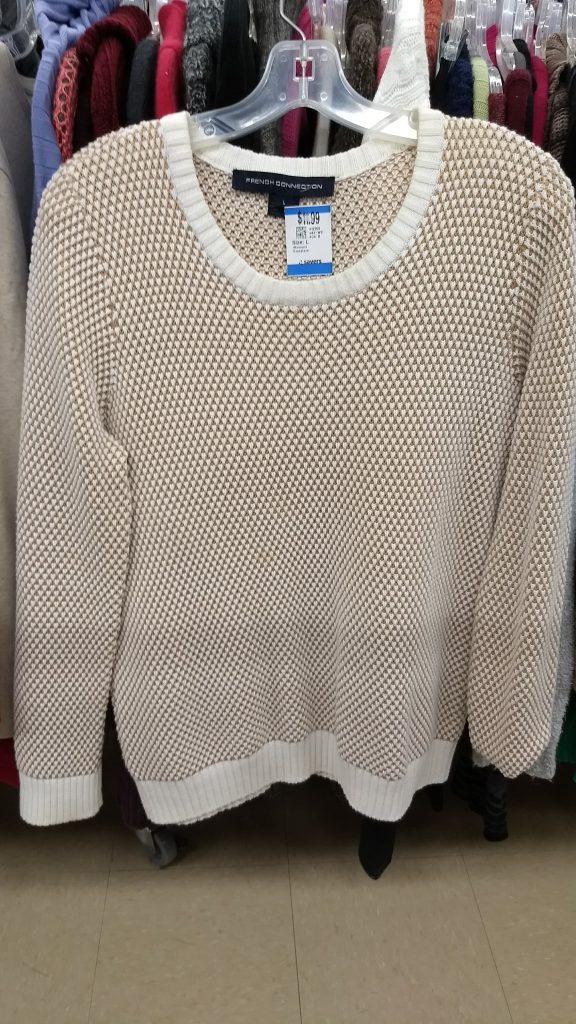 I loved that caramel-and-cream combo and the textured pattern, so I went looking online for that same sweater, with no luck. So instead of keeping an eye out online, I kept an eye out on my thrifting rounds for something similar: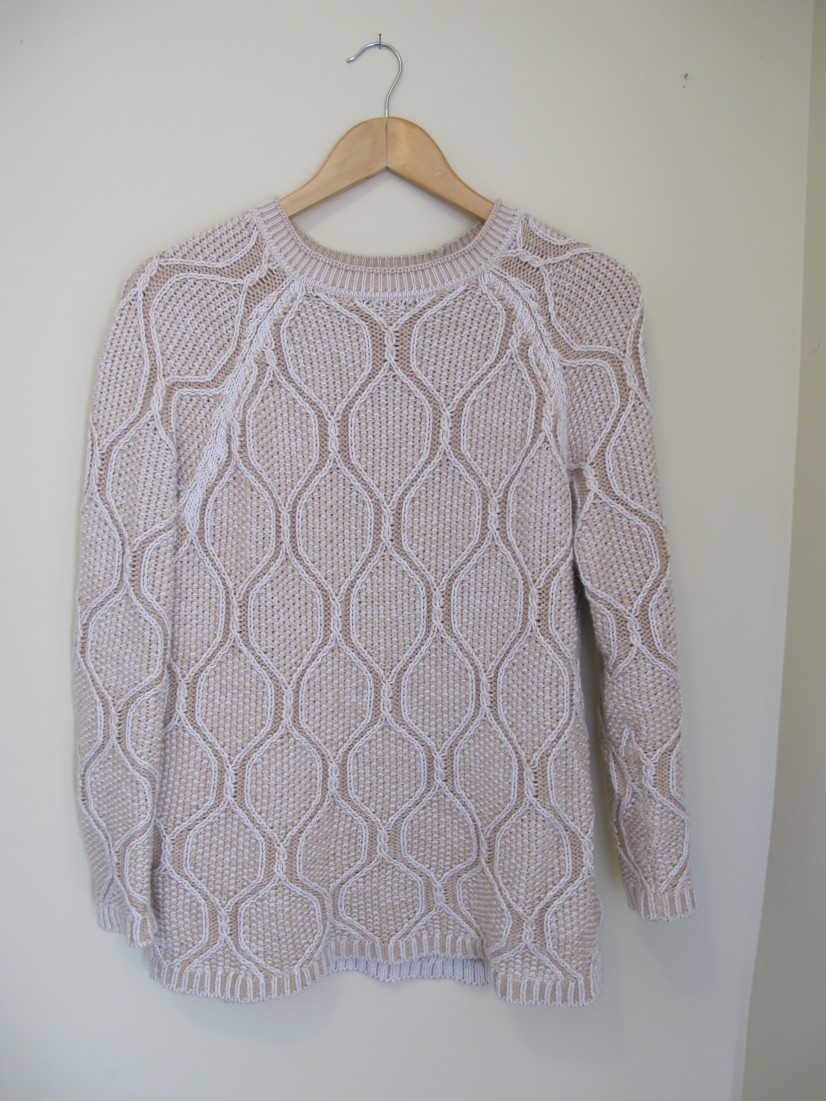 Cream & caramel colors? Check. Textured pattern? Check. This L.L. Bean sweater does the job, and for a lot less than the price of an online find.
Ta-da:
In my French Connection searches online, I came across this fabulous tomato red number:
I loved the color and the split/hi-lo hem. The price was right ($11 – although I still had to pay $6.49 for shipping). But there was no way to tell if it would fit. I put it out of my mind by thinking about how disappointing it would be to have it show up and be too small.
But then, lo and behold, for less than the selling price of the French Connection sweater online, my very first Eileen Fisher find hit the nail on the head: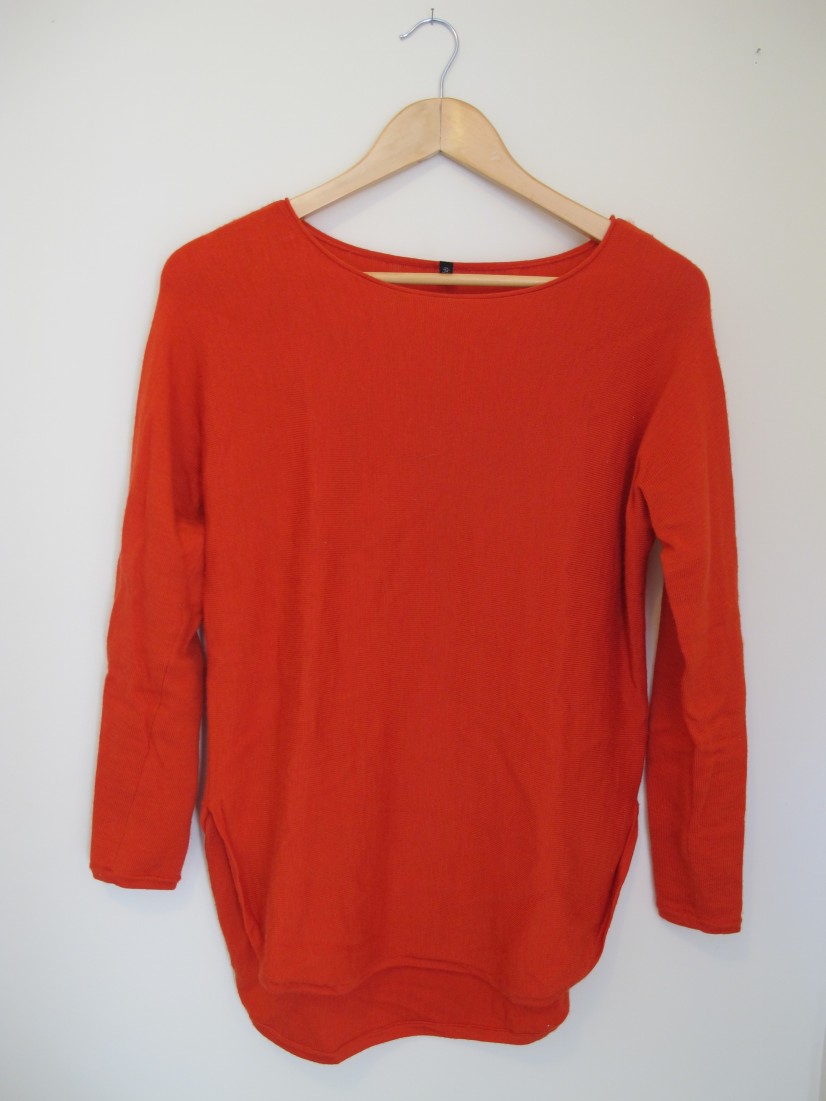 It's 100% merino wool and a great fall color: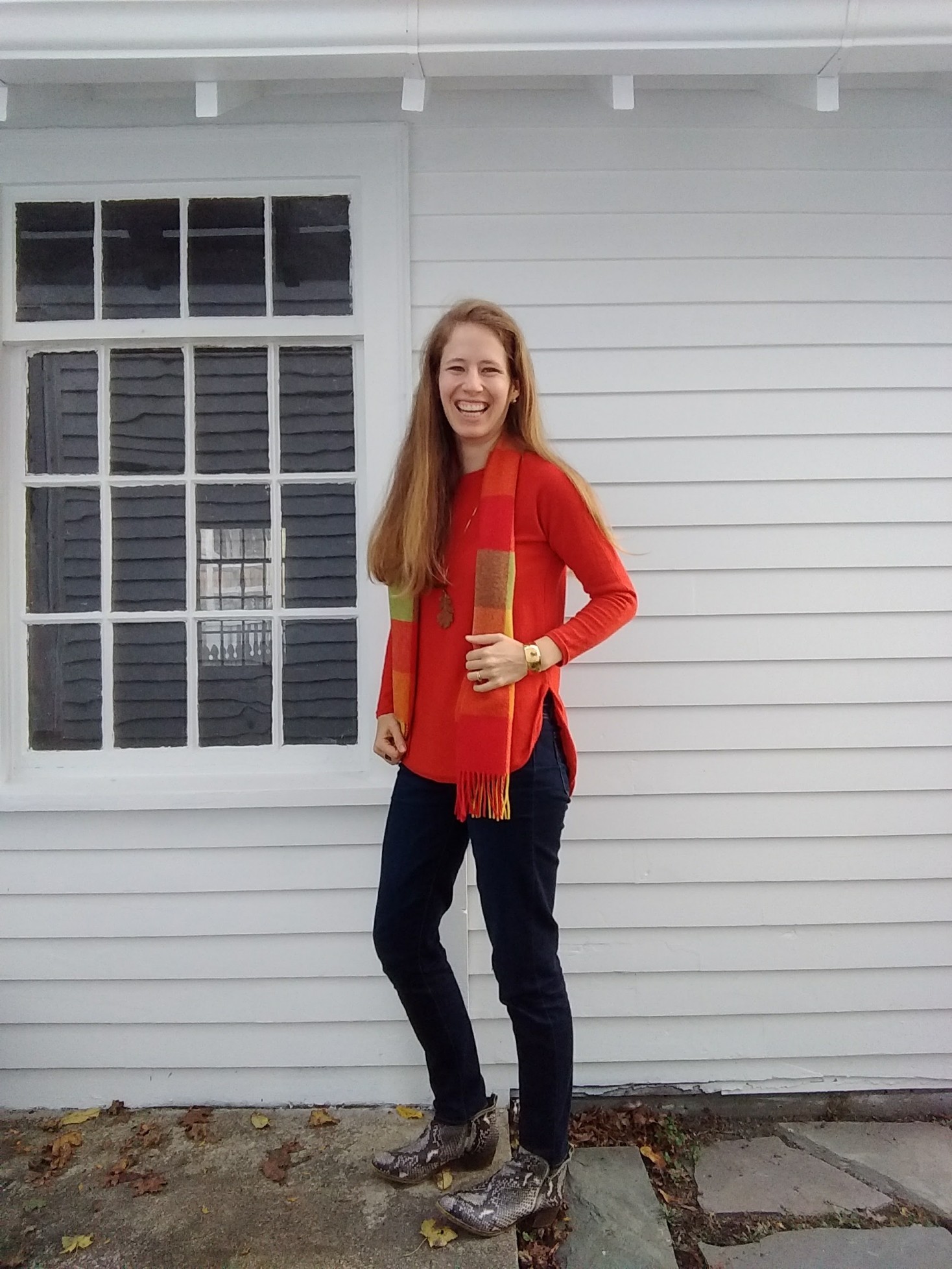 The lesson I'm supposed to learn from this is that when I'm tempted to snap up some online find, I'd do better to wait and let the thrift gods send me something just as good (or better!).
Buuuuuuut… after letting them sit for a few weeks, I just bought some cream-colored skinny jeans off the internet. I tried on a smaller size in the thrift store – that was my inspiration – so I am reasonably confident they'll fit. Who knows, though – I'm 0 for 2 in terms of online thrift finds success. Let's just hope this one breaks the streak!
What thrifting habit do you *know* you should give up, but you have a hard time leaving alone?
PS To all my American readers, Happy Thanksgiving! (And a VERY belated Thanksgiving to my Canadian readers as well.) May you thrift super-chic outfits with stretchy waistbands to accommodate all the delicious food you'll eat this week!