When I was at Restoration Project last month looking for some neutral pants for my Light Summer wardrobe, these pants looked like just the light, lovely color of blue that would light up my new (to me) wardrobe: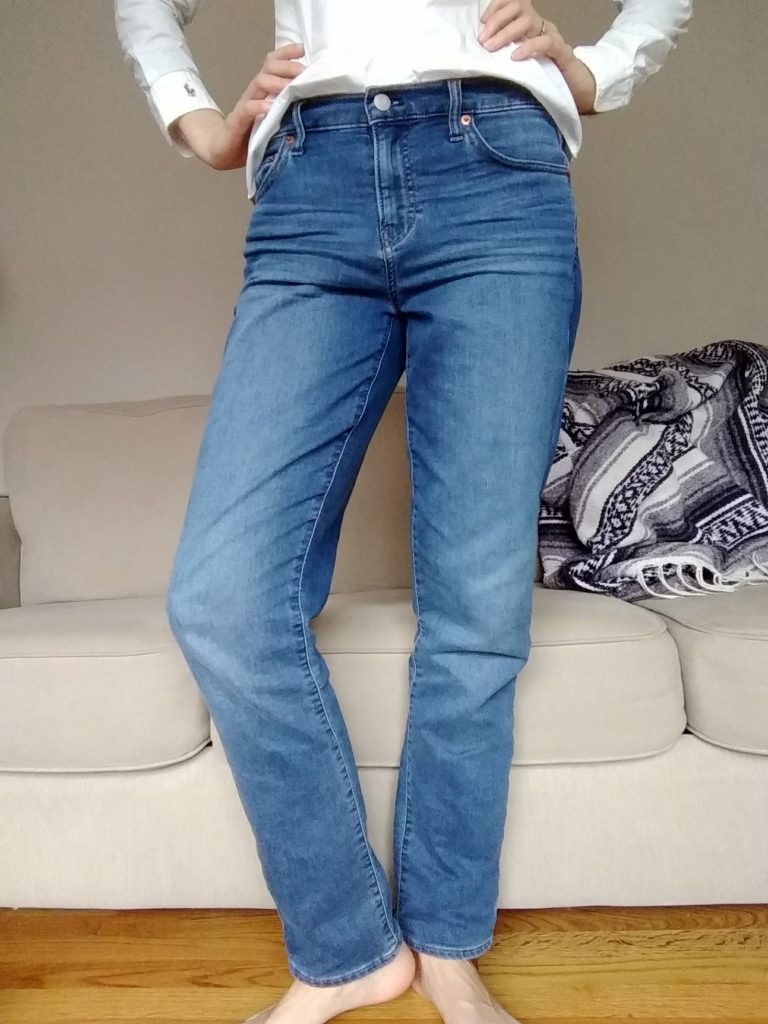 They're by Gap and they're labeled "Best Girlfriend Jeans." Huh?
(This article will help you make as much sense as possible of all the jeans named after relationships in your life. Which is not much, because as the photos included show, what one brand calls a Girlfriend jean is someone else's Boyfriend jean, etc. I still have no idea what makes jeans borrowed from your best girlfriend better than jeans borrowed from just your regular girlfriend. Le sigh.)
As far as I can tell, what Gap means by Best Girlfriend is jeans with a midrise waist and tapered but not skinny legs, that are rather roomy in the hip/thigh: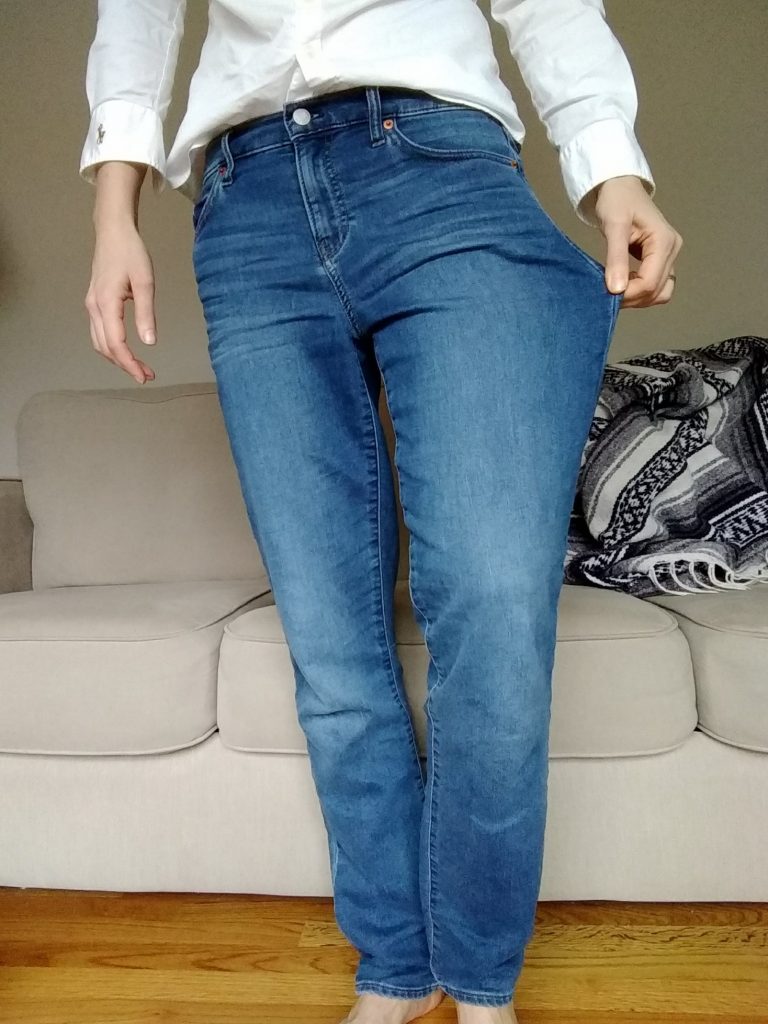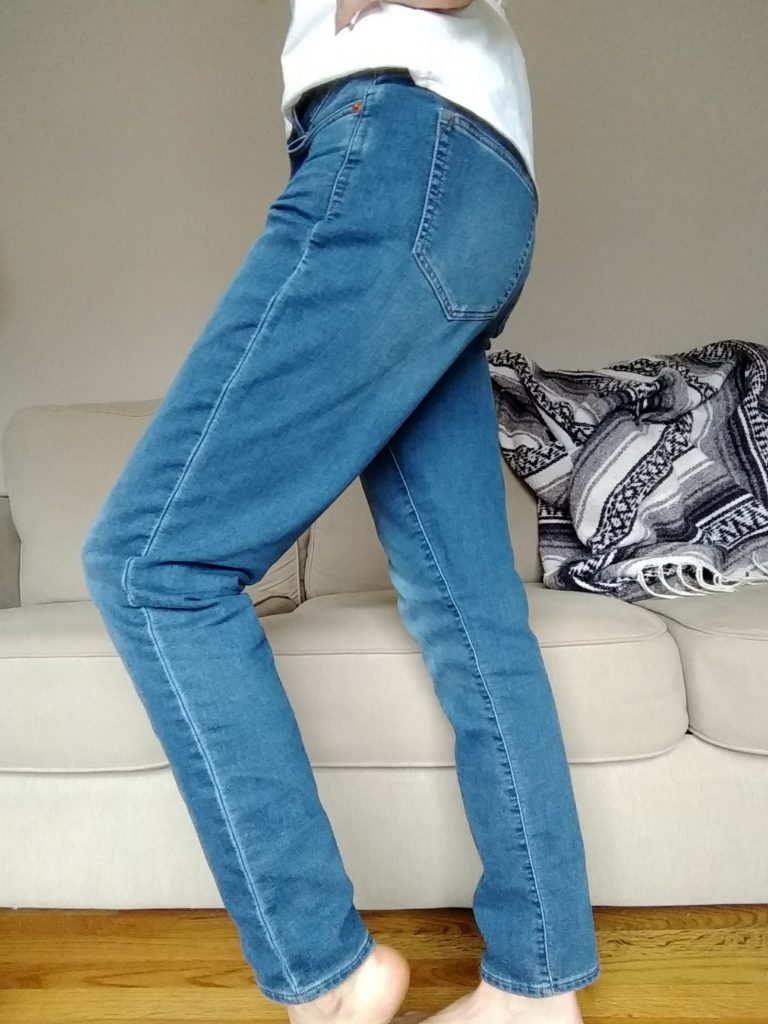 So….Mom Jeans. But cooler. (I think.)
(I should note that depending on the style, I wear two different sizes in Gap jeans and this is the larger one, so the fit might not be designed to be quiiiiite this loose. Yet they were such a dreamy color, and incredibly comfortable – very soft, good stretch – that I decided to branch out, style-wise.)
Mind you, this is only the second pair of jeans I own, the first being skinny jeans (the Paige Skyline – thank you thrift gods), so I feel like quite the cool kid in my slouchy denim. I've worn them a couple of ways so far: around the house when I want to look dressed but still want to feel pajama-level comfort, over leggings for some added warmth…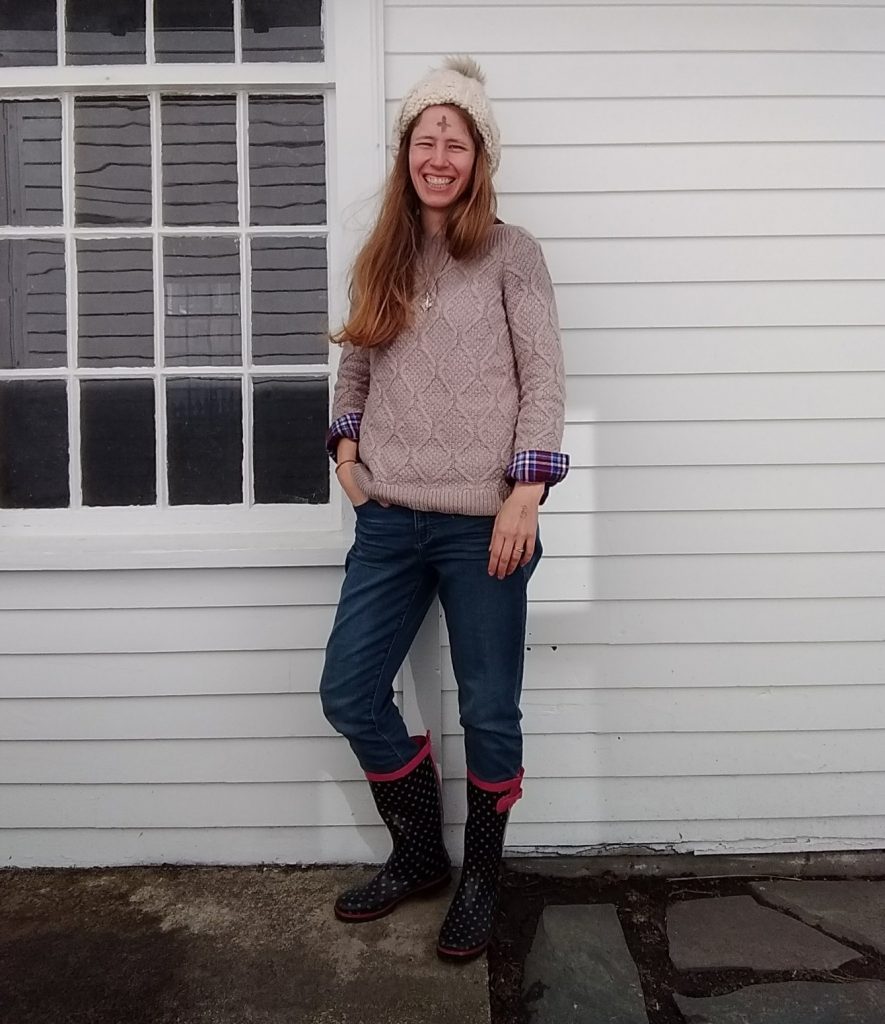 Distributing ashes outside for 2 hours in Boston in February is cold!
…and on snowy days when I'd rather stay at home and want to bring that comfy feel into the office:

The transition to New England style is complete.
I actually really dig them with the white button down shirt I wore to get a good picture of them for you – I guess it's a case of good lighting + colors in the same season really lighting each other up: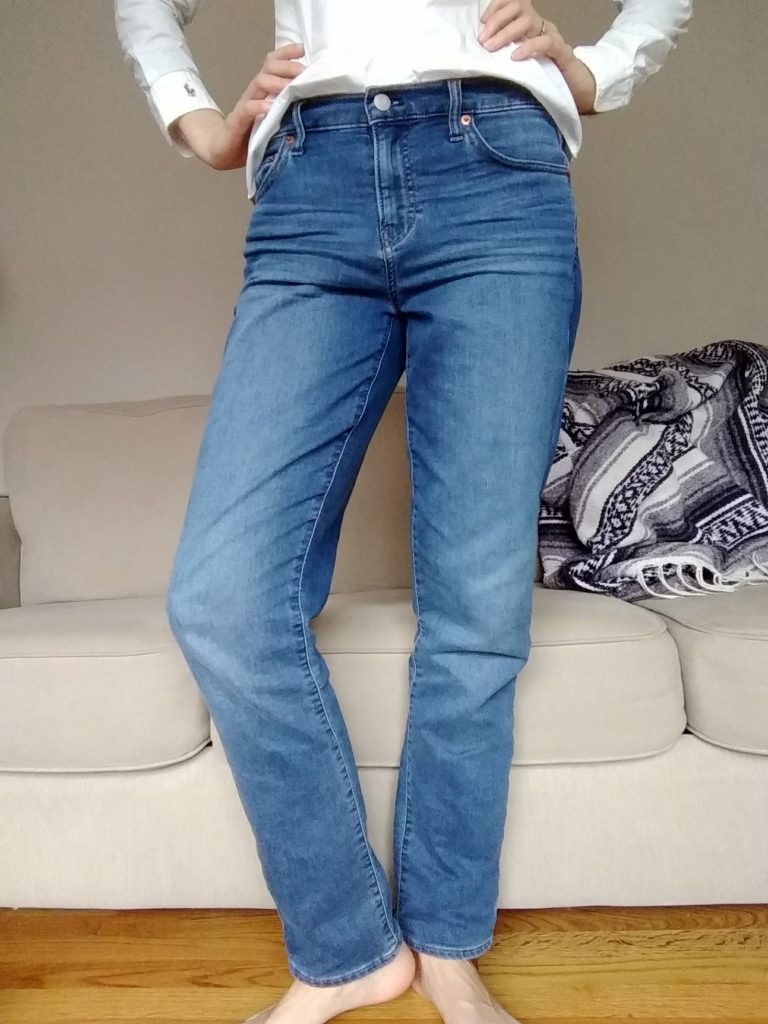 The only negative is that I have to keep yanking them up as they work their way down my derriere – we're not risking crack territory here, but of course it makes things look slumpier. I'm excited when sweater season is over to pull out a belt and wear them hitched up and styled with button downs and tucked in blouses for a relaxed look that maintains its lines.
Do you sport any Girlfriend/Boyfriend/Mom/Dad/Grandpa/whatever the newest person-related style is? Why or why not, and how do you style them?