The end of the year was busy enough at work that I didn't showcase my thrift finds from December…or November! So I'm covering them here along with January. This will probably feel like overload but most of it was actually thrifted in January – that's what happens when you switch color palettes! Rest assured, I've given away as much as I've thrifted, with more donations sure to come.
Let's bring some order to this giant mountain of finds.
First up, online thrift scores, covered in more detail here: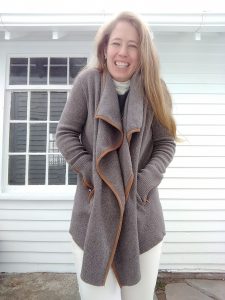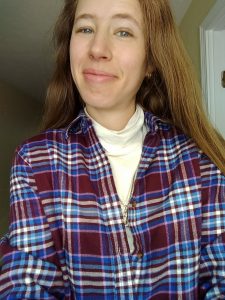 Abercrombie & Fitch waterfall cardigan; Lands' End plaid flannel; Rock & Republic skinny jeans
Next, my first attempts at thrifting within my Light Summer color palette (read more here and here):
Ironically, I think both of these are a little too bright for Light Summer. I don't looooove either of them (fit on the pink one is a bit loose at the waist, while the blue one is a bit too boxy and, well, cable knit) but I'd keep the pink one if the color were a better fit. I'm tempted to bleach it to see if I can get the color to fade a smidge; anyone tried this at home and care to share your tips?
My next round of Light Summer thrifting yielded better color matches (although those yellow pants may need a bit of fading, too – and I'm still not sure how to style the purple ones), but I went all Baskin Robbins on it and ended up with a bunch of colors that are overwhelming to wear together: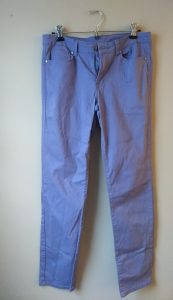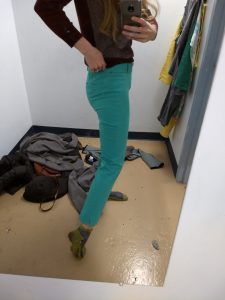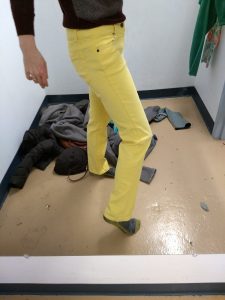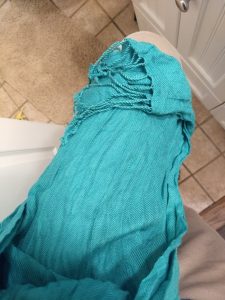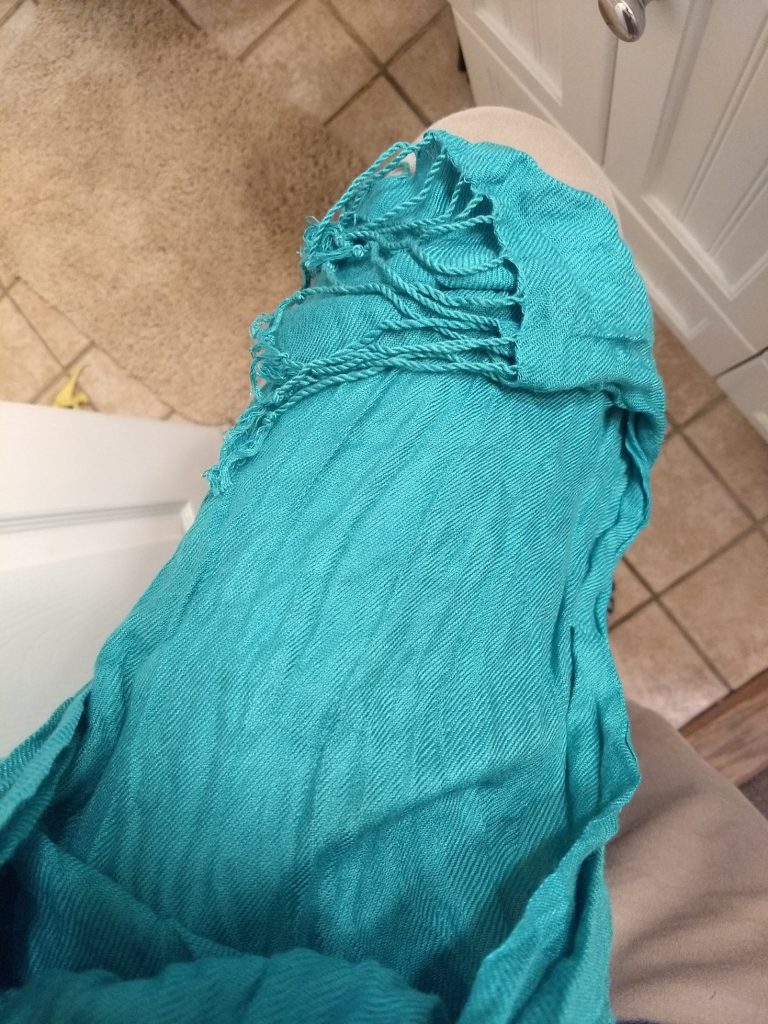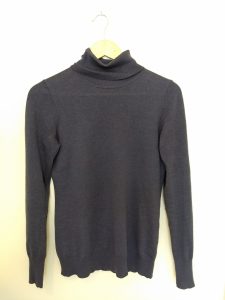 Calvin Klein; Banana Republic; Forever 21; no label; Banana Republic
And a few dresses I'm really excited about that won't make their debut until spring/summer:
Plus some Red Sox, because that will always be my color palette: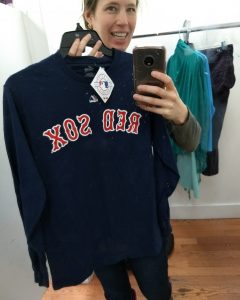 Luckily for me, reader Kim made a great comment right as I was resurfacing from this rainbow deep dive suggesting I focus on neutrals with some pops of color. So my next thrift run yielded this: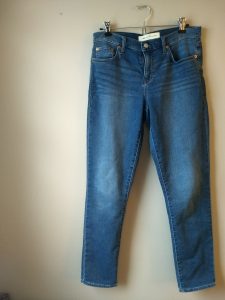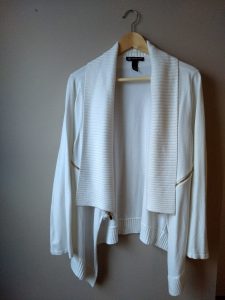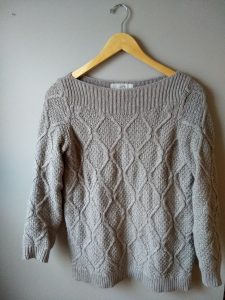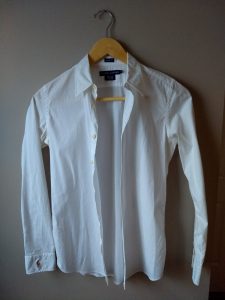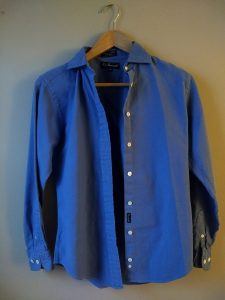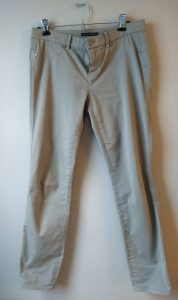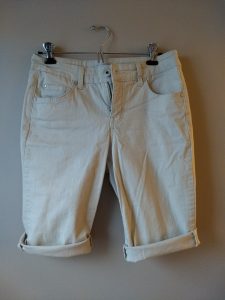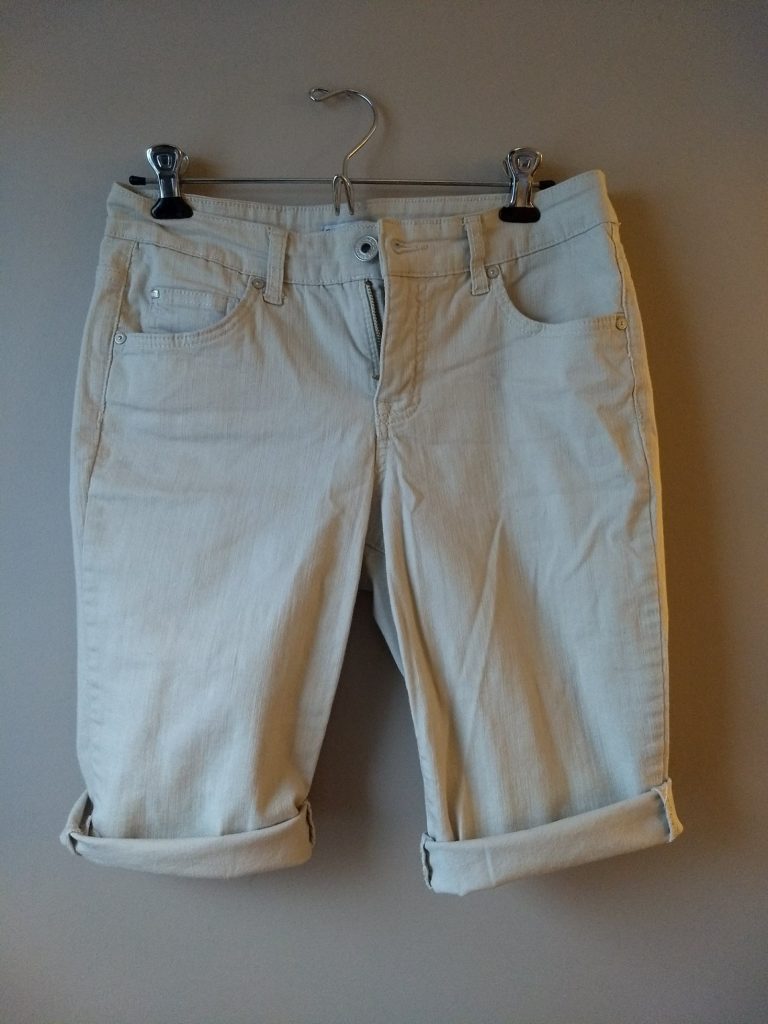 Gap; INC; Loft; Ralph Lauren; F by Façonnable; Elie Tahari; Bandolino; J. Crew

And finally, a touch more color, because I can't help myself: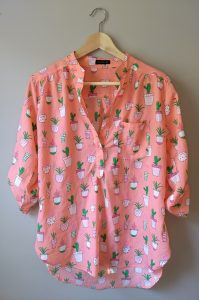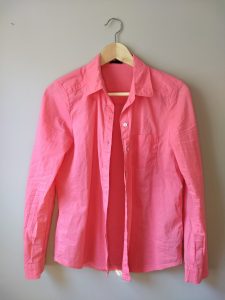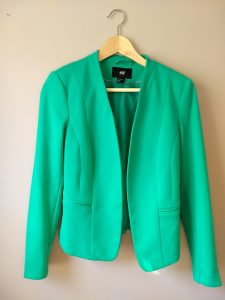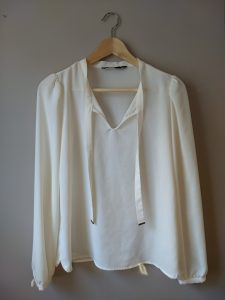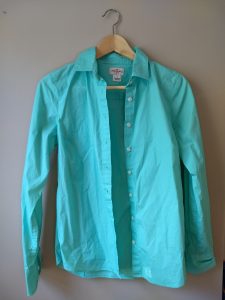 CALS; Forever 21; H&M; Zara; J. Crew
Pretty sure the light teal button down is a touch too bright, but it fits like a dream; and pretty sure the tie-front Zara blouse isn't a perfect white for me. As I'm learning, though, you can fudge a bit on some aspects of your palette if the rest of your outfit is spot on. We'll see how these work; the tie-front blouse is probably the first of many since I am very much feeling the tie/bow front blouse again after a few years of hiatus.
How cute is that cactus shirt?! And we know I love a popover blouse. Here's a closeup of the print: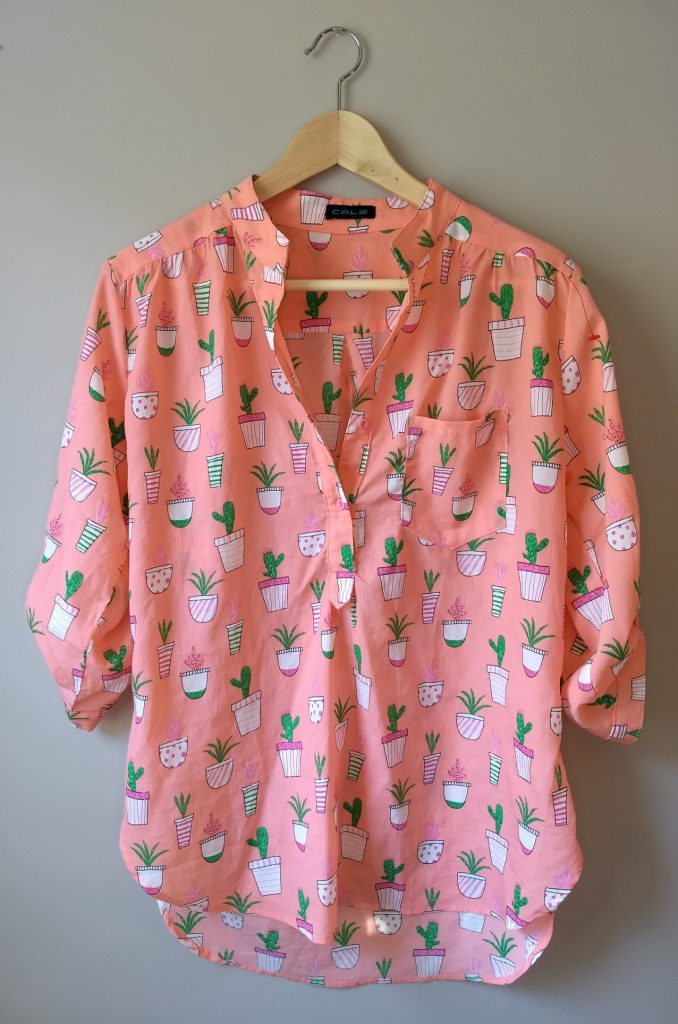 Here's what a couple of successfully Light Summer outfits have looked like lately, thanks to these finds: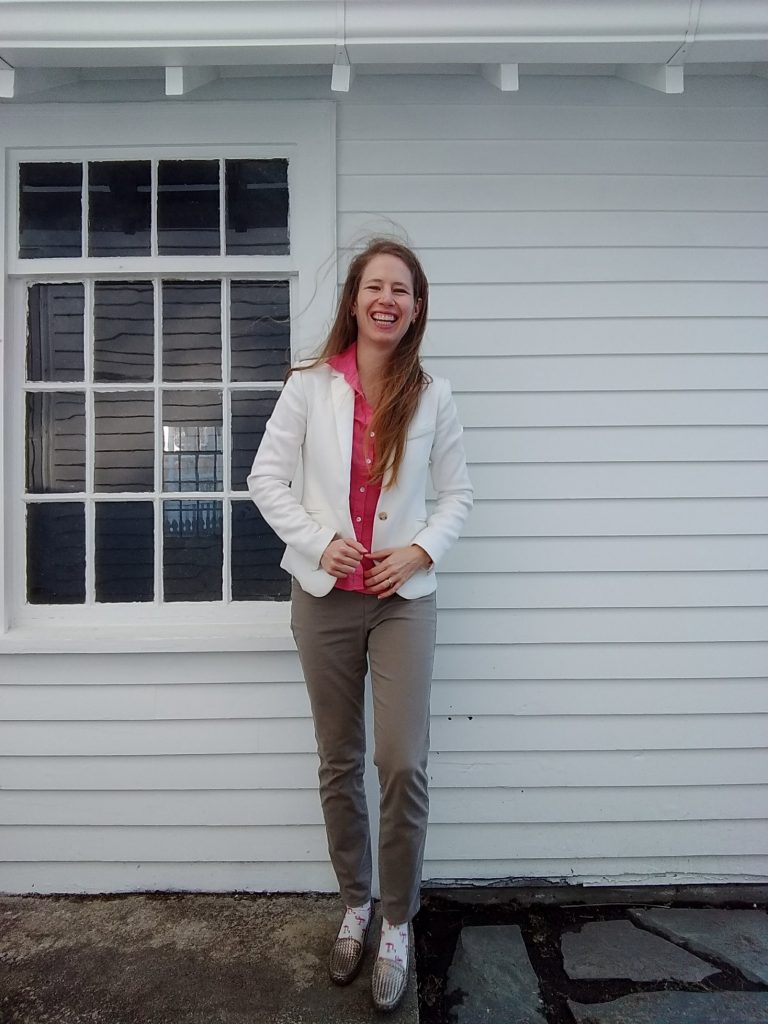 Colors lighter in real life on this one: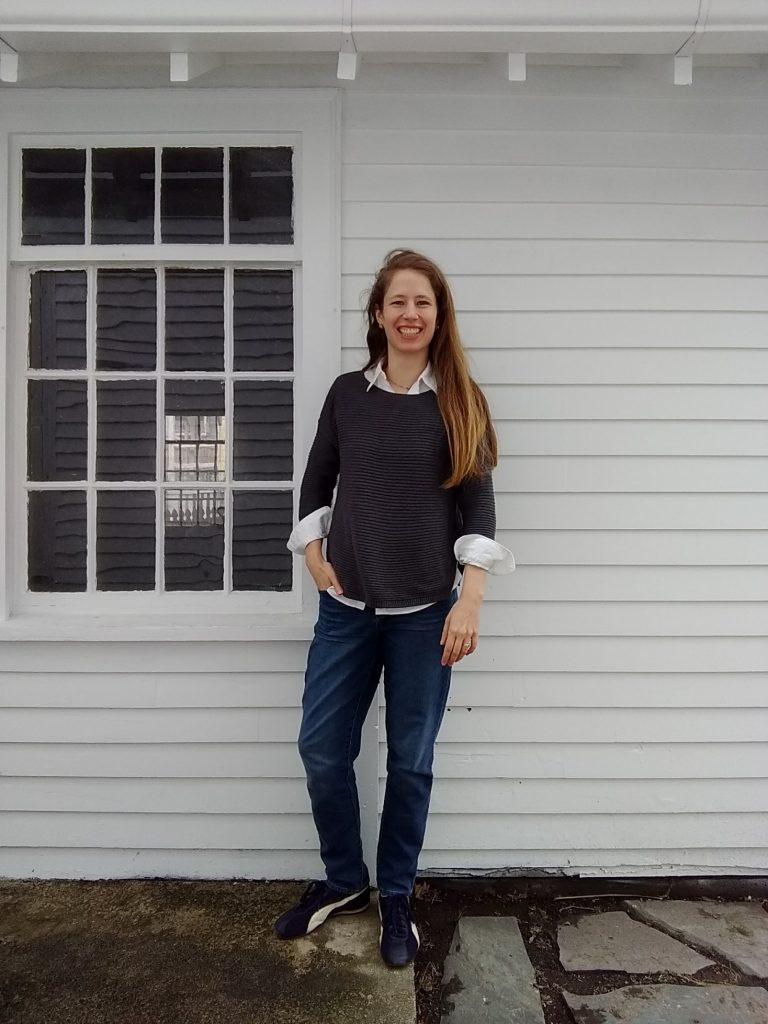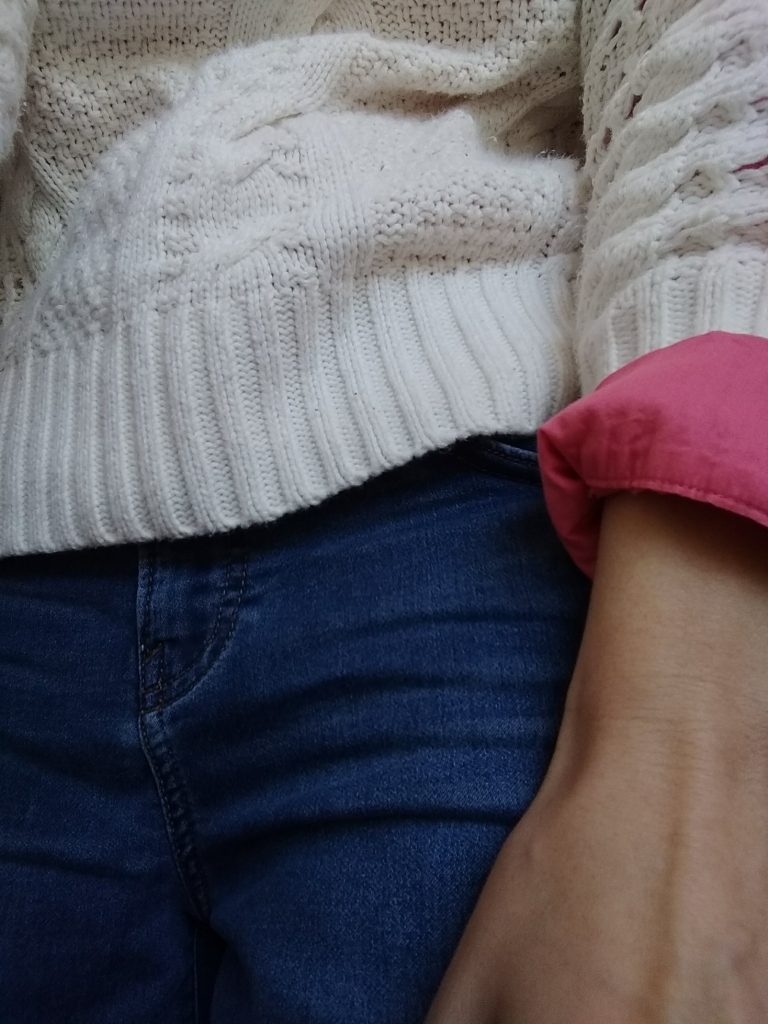 Looking at these reminds me I forgot the SHOES I scored online this month – both Trotters, my go-to brand for granny chic shoes that run narrow enough to fit my skinny feet, and both a champagne-y gold in line with the brushed metallics that complement Light Summer coloring:
Love the low-ish heels and the woven texture (very similar to these).
And here it is again in oxfords (!!):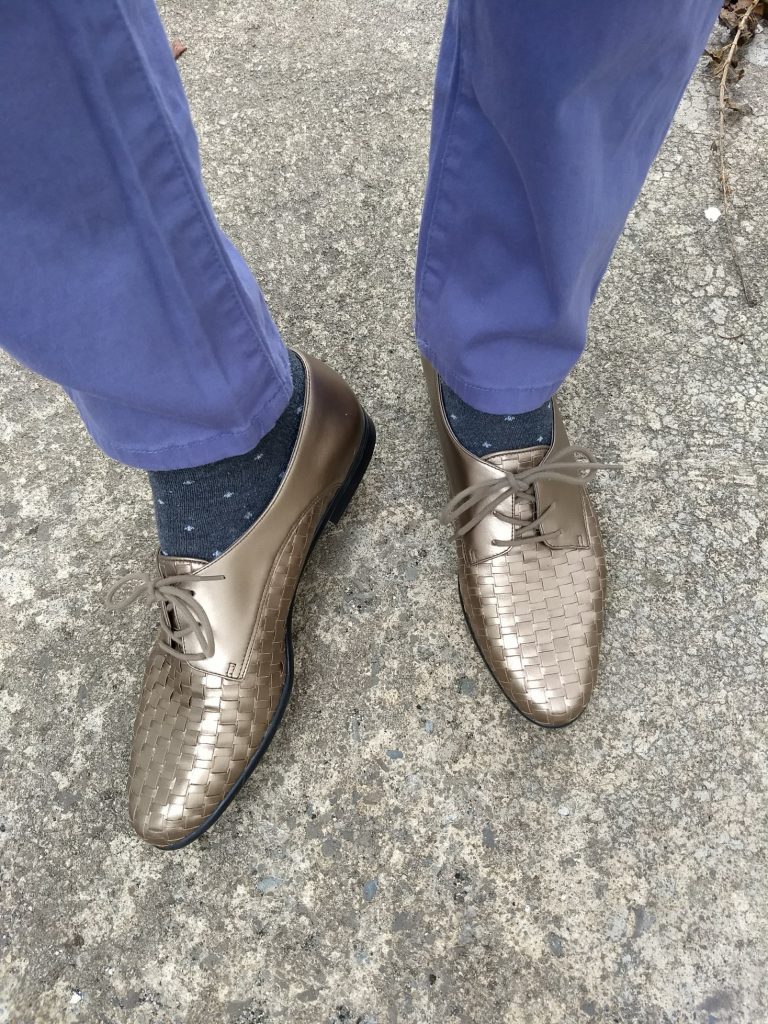 This is definitely in the gentlewoman-chic category. They're a bit tight with socks on so they'll probably stay indoors until spring; we'll see if I live up to them or not!
And now, the misses!
Too orange:
Great color (despite bad lighting that makes it look super saturated) – but lumpy right around the waist:
Too small- yeep!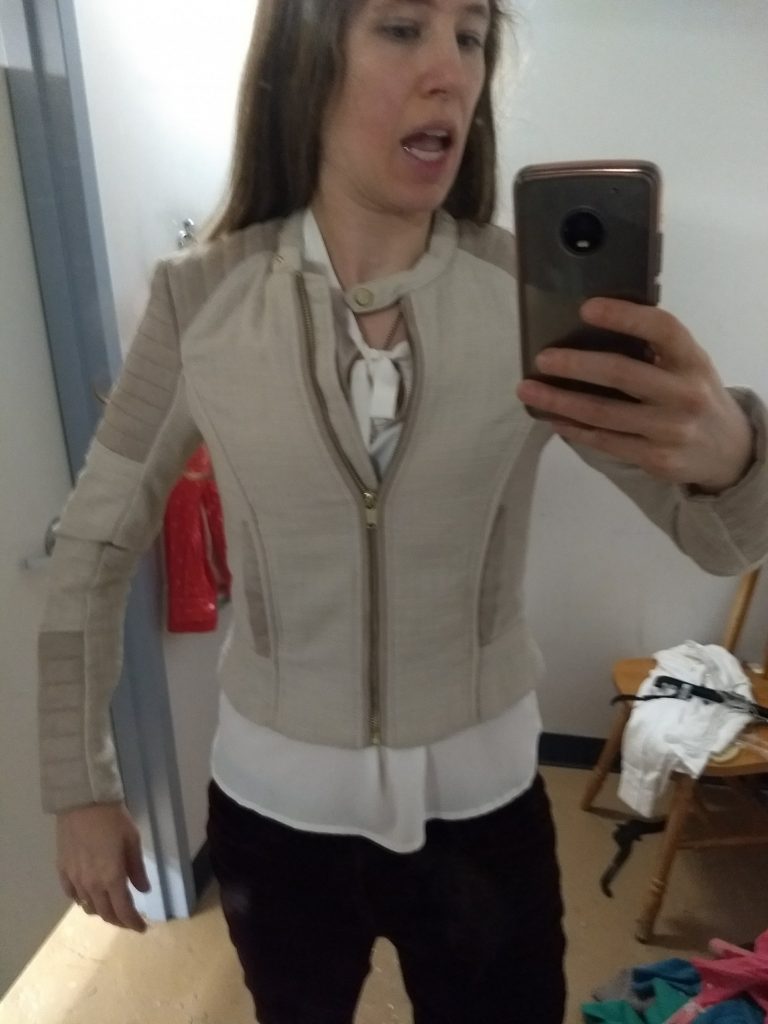 Too big: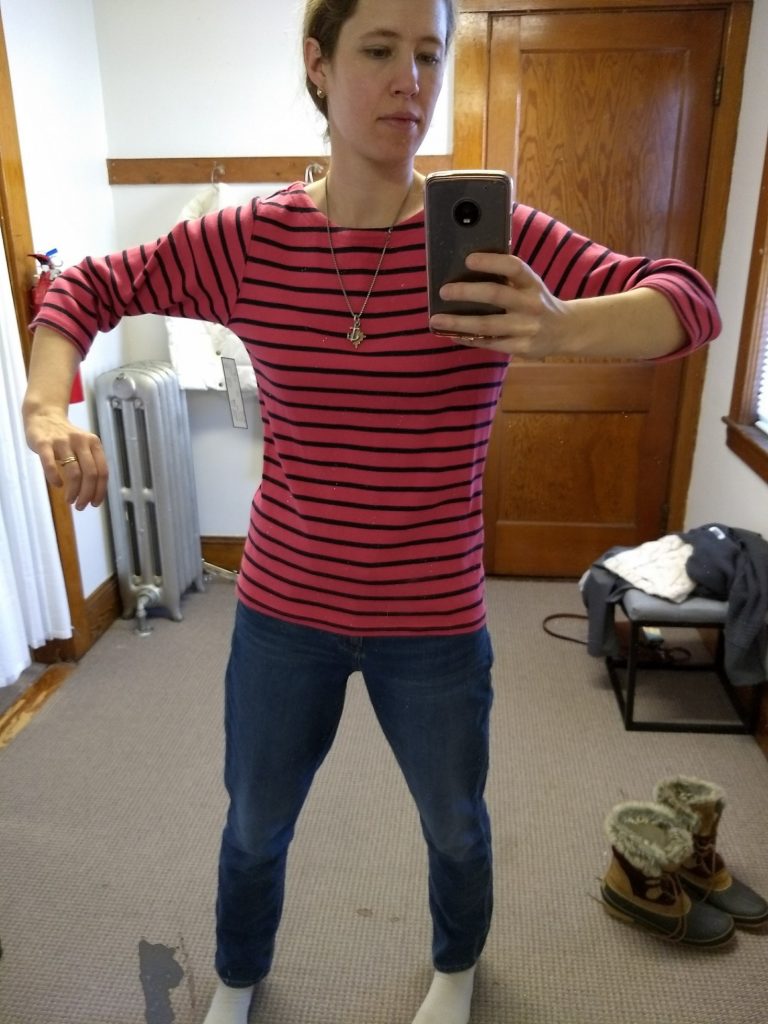 Also too big – and a bit too fussy: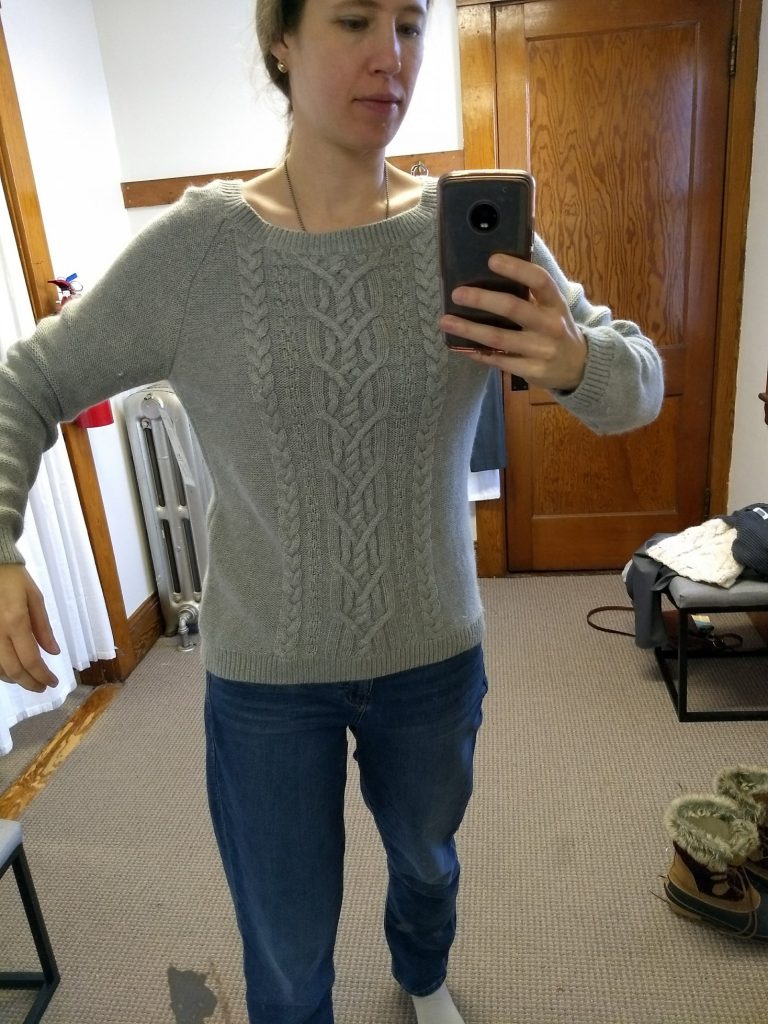 Great colors, wrong sizes: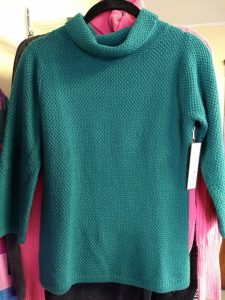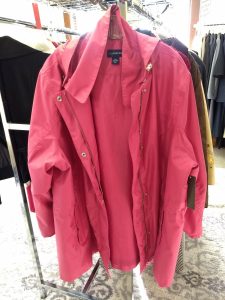 Boden; Forever 21; Lands' End; J. Crew
These Vince pants fit ah-MA-zingly but the weird painted stripe on the side made them look like badly done DIY. I think they were going for a tuxedo pant effect, which I totally would have gone for if it had been fabric: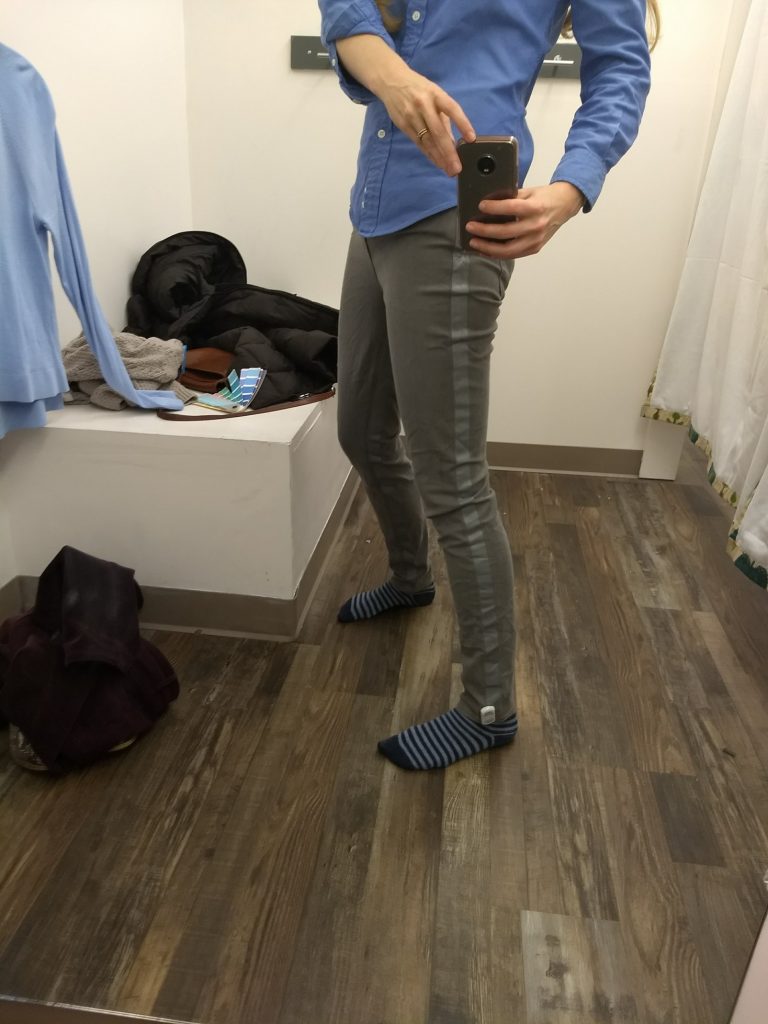 That's all for now – I found some good stuff today, though, so check back next month for more thrift finds!