If you've been reading for awhile (hi! thank you!), you probably have become familiar with the 10×10 challenge – 10 pieces of clothing to make 10 outfits over 10 days. Started by Lee Vosburgh and Caroline Rector, it's a way to practice contentment with your closet, to get creative with what you already have, and to get inspired by other people doing the same.
In the past I've had fun with the challenge and learned something (click that 10×10 link in the first sentence to read up on all that). But this time around, I'm skipping it.
It's not because I don't think I could pull it off; ironically, I'm pretty much living a 10×10 all the time thanks to an edited maternity wardrobe.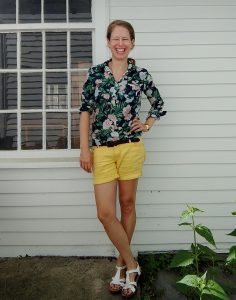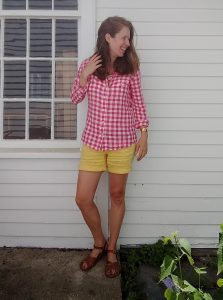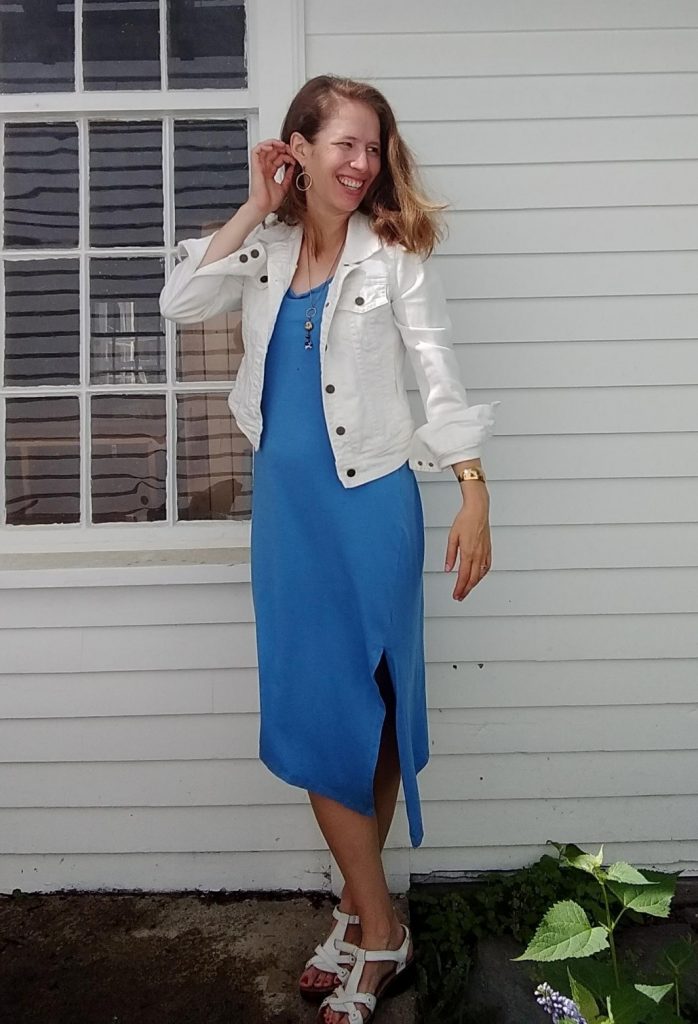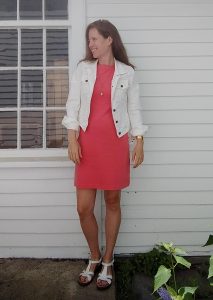 Variations on themes here, people.
As I wrote about here, I'm feeling mighty content with my closet at the moment – to the point of not thrifting in any regular manner (what??).
I've also realized that I tend to pick 10×10 pieces that stand on their own, or combine in very specific, well-trod ways (e.g. button down + sweater + pants +boots) that don't allow for as much creative mixing and matching. As I ran through potential 10×10 outfits in my head this time around, I realized that all I want to wear is dresses and the only way to make "new" or stylistically interesting outfits would be to throw on a white denim jacket or swap out a shirt on the rare day I want to wear the two pairs of shorts that currently fit. Hardly groundbreaking.
Last but not least, the style of the folks who participate in the 10×10 tends to echo Lee & Caroline's – minimalist patterns and silhouettes that, while aesthetically quite pleasing to my eye, bear no relationship to how I dress in real life (as opposed to in Instagram-influenced fantasy land).
So I'm good on my usual reasons to do a 10×10.
What about you? Where do you fall on the goals for a 10×10? Are you participating this time or sitting it out – or curious to try it? (If it sounds intriguing to you, though, hop on over to www.stylebee.ca to learn more, or search the #10×10 hashtag on Instagram for inspiration.)