It's time for the 2018 Winter 10×10!
For those unfamiliar, the 10×10 style remix is a wardrobe challenge that uses limitations to spark creativity. Originating with Lee Vosburgh of StyleBee and now cohosted by Caroline of Un-Fancy, a 10×10 remix takes 10 pieces of clothing and makes them into 10 outfits over 10 days. What you count as an item is up to you (I'm not counting shoes, workout gear, outerwear), and so is the outcome – maybe you want to be satisfied with what you have instead of fighting the urge to shop, maybe you want to find new ways of wearing what you already have, maybe you don't want to have to stand in front of your closet agonizing over what to wear.
This time around, my goal is to incorporate some of my newly thrifted Light Summer pieces into some of my existing wardrobe. As I ease into this new color concept, I want to get a feel for how "right" it looks when I'm wearing my season. I hope this positive reinforcement will help me stay motivated to keep thrifting my season's colors. (Check out this post and this one for more info on my new season.)
I'm also going to try out a layering combo that's new-ish to me: button down shirt under a sweater. It's often cold enough here to warrant two layers, and why not make them both visible and add interest to my outfit?  I've struggled in the past with layering a button down under a sweater, but I'm ready to give it a try again because I have found 1) slimmer fitting button downs and and 2) heavier sweaters.
Let's take a look at the contenders.
First up, newly acquired Light Summer pieces (mostly neutral):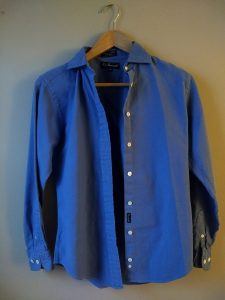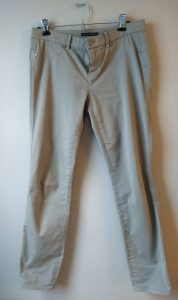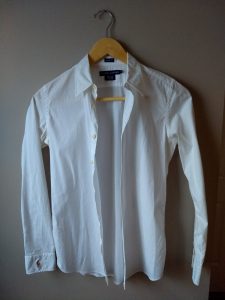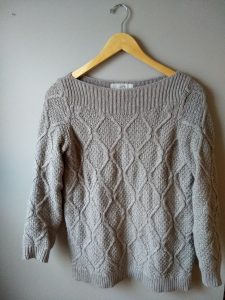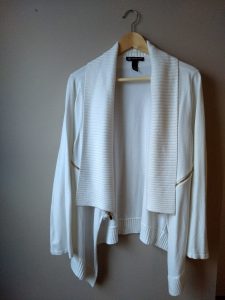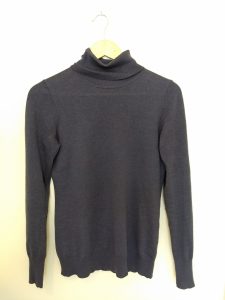 F by Faconnable; Elie Tahari; Ralph Lauren; Loft; INC; Banana Republic

Mixed in with pieces already in my wardrobe (including one Light Summer sweater):
Should be fun! Let me know if you're doing the 10×10 too. You can follow along with me here (I'll post recaps every 3 outfits or so), or on Instagram (daily). You can see what everybody else is doing for the challenge by searching IG for the hashtags #Winter10x10 and #10x10friends.