I was tired of buying clothes in colors that didn't feel great on me, so I got my colors done – i.e., had a personal color analysis to figure out what colors really light me up. You can read about the analysis here, 
V. Shopping My Closet
I got home after my personal color analysis appointment and wanted to swatch all my clothes right away – but instead I hung out with my preschooler. :) I haven't yet finished going through everything, and I'm not great yet at swatching – it takes practice to evaluate all those value/hue/saturation factors at a glance! – but it's safe to say that I do NOT have a lot of Light Summer colors in my closet.
Yet in Light Summer's palette recognized the only purple I have ever thought looked good on me; the brushed, muted metallics I'm drawn to in jewelry and shoes; and the blued green of a favorite dress (long since donated due to pilling). Yay for some sort of color intuition!
Here are the best bets I've found for Light Summer clothes already in my closet – apart from the blue sweater which Hope helped me swatch, I'm not 100% sure they all work since I'm still learning to match colors:
and these shirts, donated for being too small across the shoulders/chest, and these shoes, which I wore holes in – rest in peace!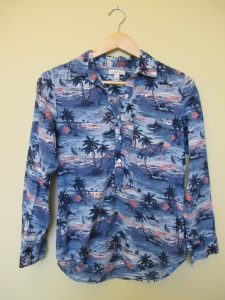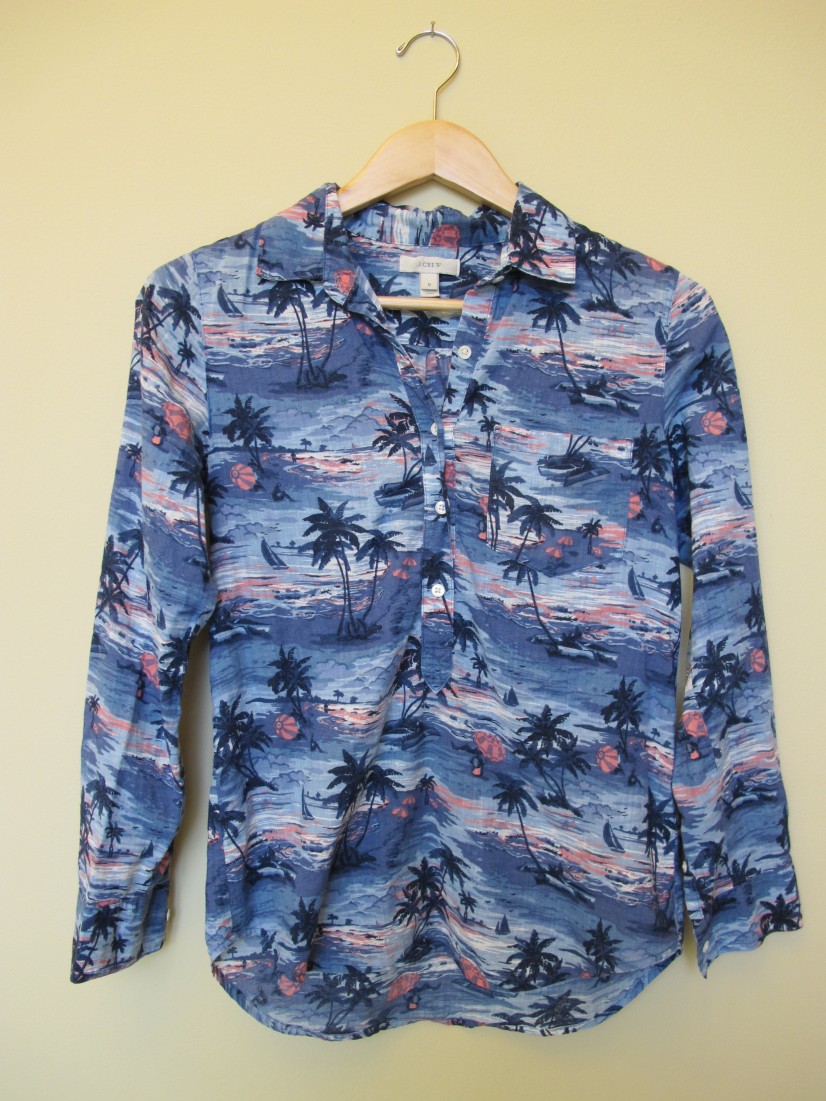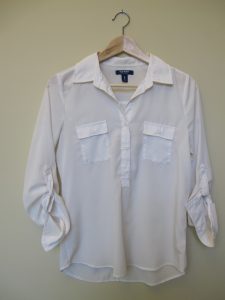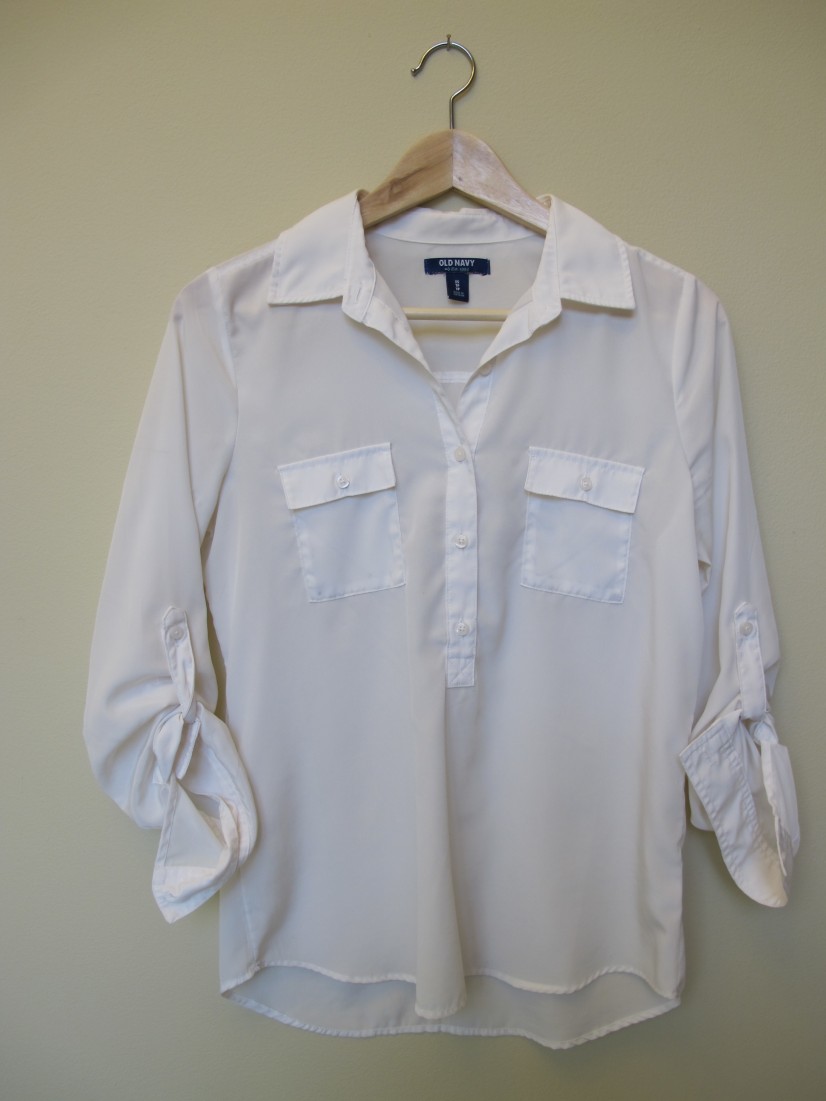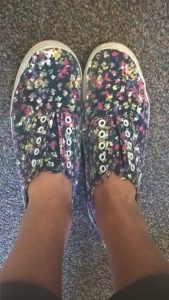 and this blazer, which I LOVED but donated because I thought the grey was too cool….smh: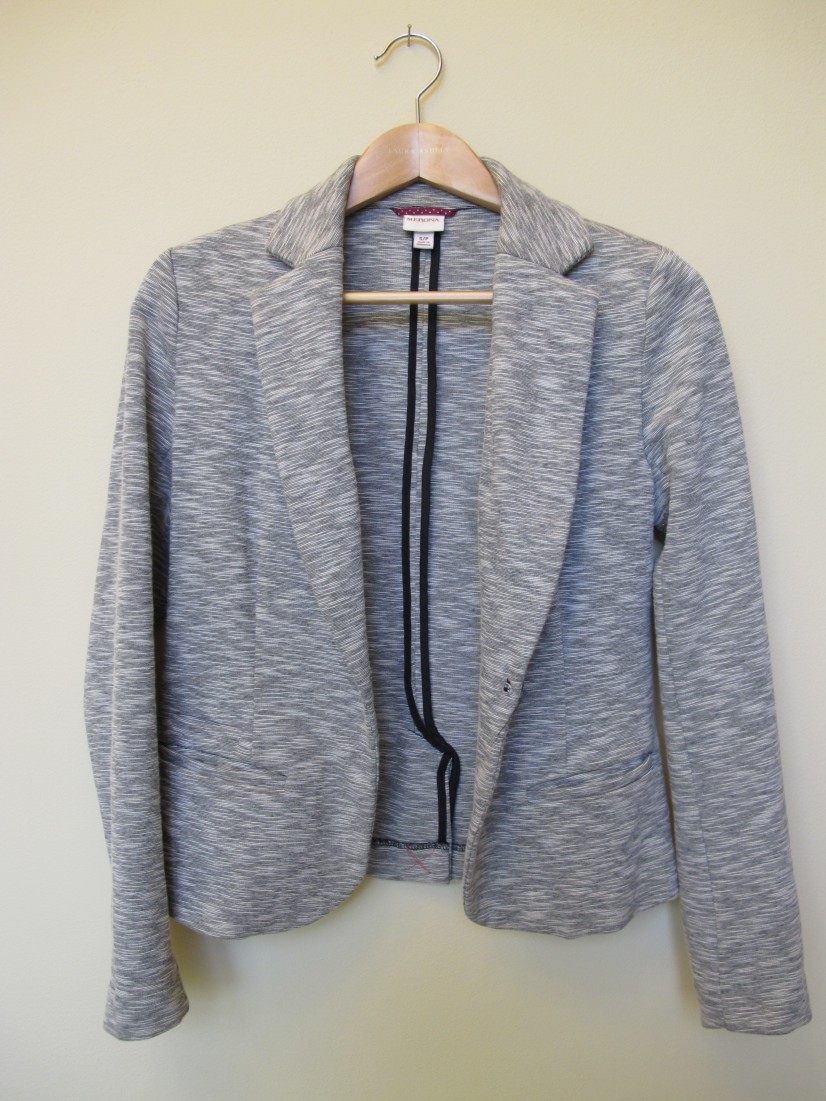 You'll notice that almost all my "Light Summer" pieces are warm weather clothes, while pretty much everything in my cold weather wardrobe is from some other season (mostly fall, I think). Katie of Dressed on a Dime posted yesterday about how her wardrobe had strayed from colors she loves that look good on her due to a combination of dressing in "seasonal" colors and neutral-heavey Instagram inspiration…and I am guilty on both counts. Should be fun putting some real color back in my winter wardrobe!
VI. Thrifting for Light Summer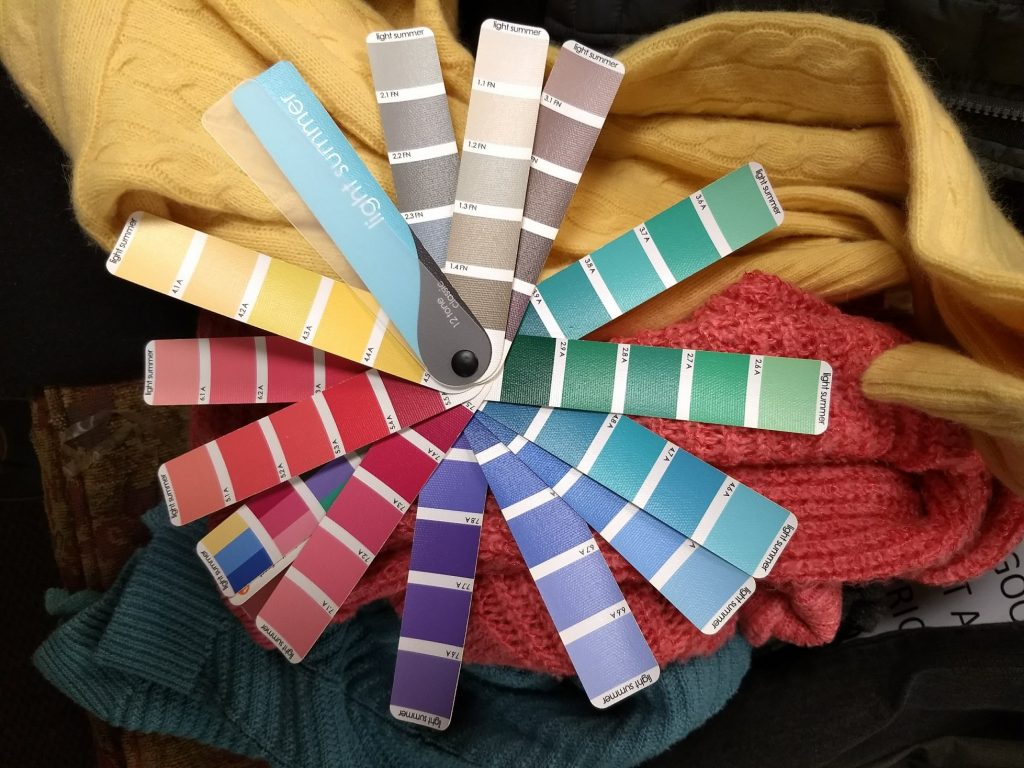 Top to bottom: yep; maybe; nope (True Summer, I think)
Given said holes in my wardrobe and, of course, my love of thrifting, I spent a couple days over the holidays training my eye to spot Light Summer colors. Here are a few I found that I didn't take home (again, remember that lighting, photo settings, and monitor settings will distort each of these to some extent):
An otherwise perfect green J. Crew shirt that was too tight – boo!; not my size, wanh wannnnh; too big with some moth holes: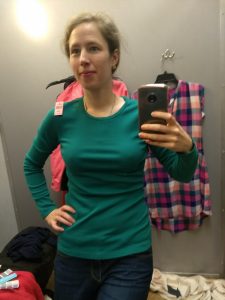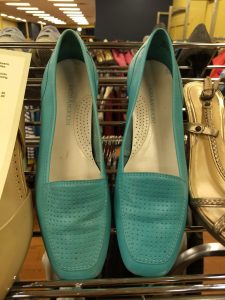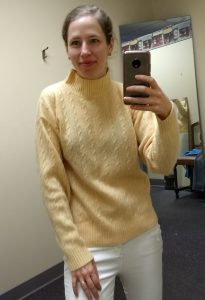 And here are some I took home:
Those yellow pants – I die! And those turquoise pants (warm weather, I admit), fit like a DREAM. So chic – they even have little notches in the pant hem. I'll post better pictures when it's actually warm out.
Let's see that grey turtleneck up closer – though this picture is over-exposed, in it you can see that this is chock full of summer-y colors: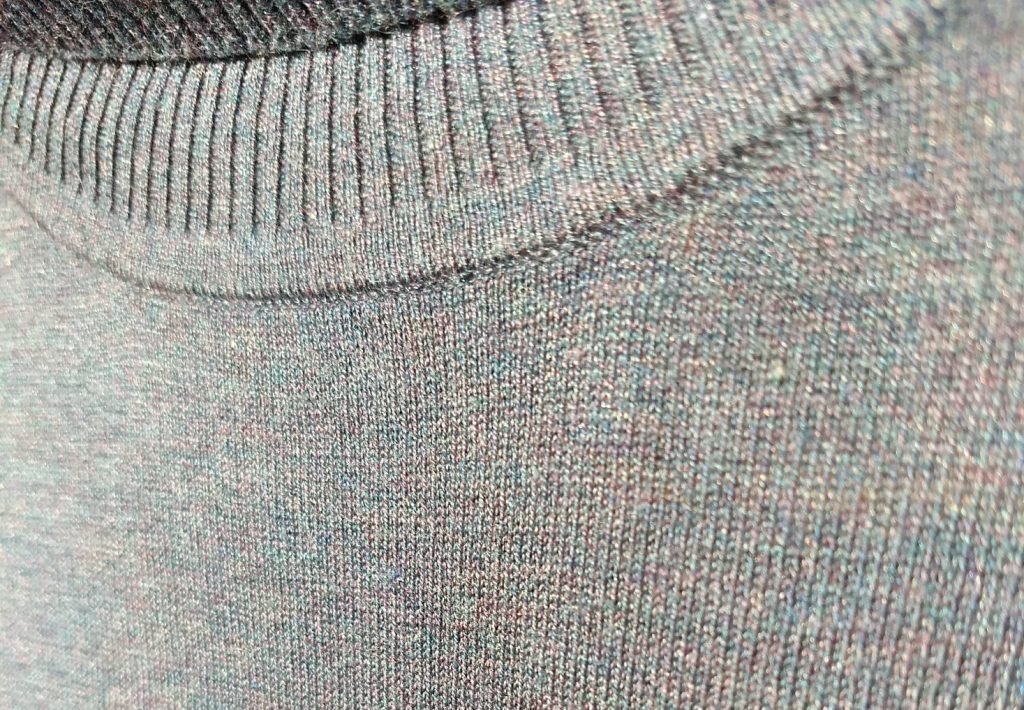 And in my own home-made draping attempt, here are two of the sweaters up against my face and a neutral-ish grey background:
That pink is still a little too hot pink in the pictures…but you get the idea. And yes, I hate cableknits; it'll serve as a placeholder 'til I find something non-cable-y in an equally glorious blue.
VII. Conclusions
I've worn color in good doses most of my life; it's only recently (and largely thanks to Instagram and style bloggers) that I've loaded up on neutrals. I'm a little hesitant to wear, say, purple pants with a yellow top; but I am curious to see whether wearing more color brings a little more zip to my days, since many folks who have found "their" colors report a shift in how they feel and how they see themselves.
I'm not going to chuck everything that doesn't fit my newly discovered season; I have some favorites I suspect I'll keep no matter what. But I do feel a new permission to let go of things I wasn't loving that aren't in my color wheelhouse; and an excitement to go find yellows and greens, berry hues, and maybe even some purples (!) that work since those colors are so absent from my wardrobe.
And I ended up with a few colors I don't really care for: stoney grays that feel "blah" to me, periwinkle, and a drab-ish yellow.  I'll put them on the backburner until I've built up garments in some of the colors in the palette that I'm more drawn to, then see how I like them when they're playing with colors they resonate with.
Overall, I'm glad I did it; I feel like the uncertainty I had about what works is gone. I am still a bit nervous to build a wardrobe out of colors I have neglected for so long; but mostly I'm excited, because it means I get to spend a lot of time doing something I love: thrifting.
Thanks for reading along. Let me know if you've ever had your colors "done" or wondered what it would be like, or whether you're a color genius who already knows what looks great on you!