This is cheating a little bit because I'm showcasing jewelry, not clothes, in this "What I Wore."  But they're thrifted and I wore them, so let's just go with it.
I started with this necklace, found at Goodwill for $5 (or so):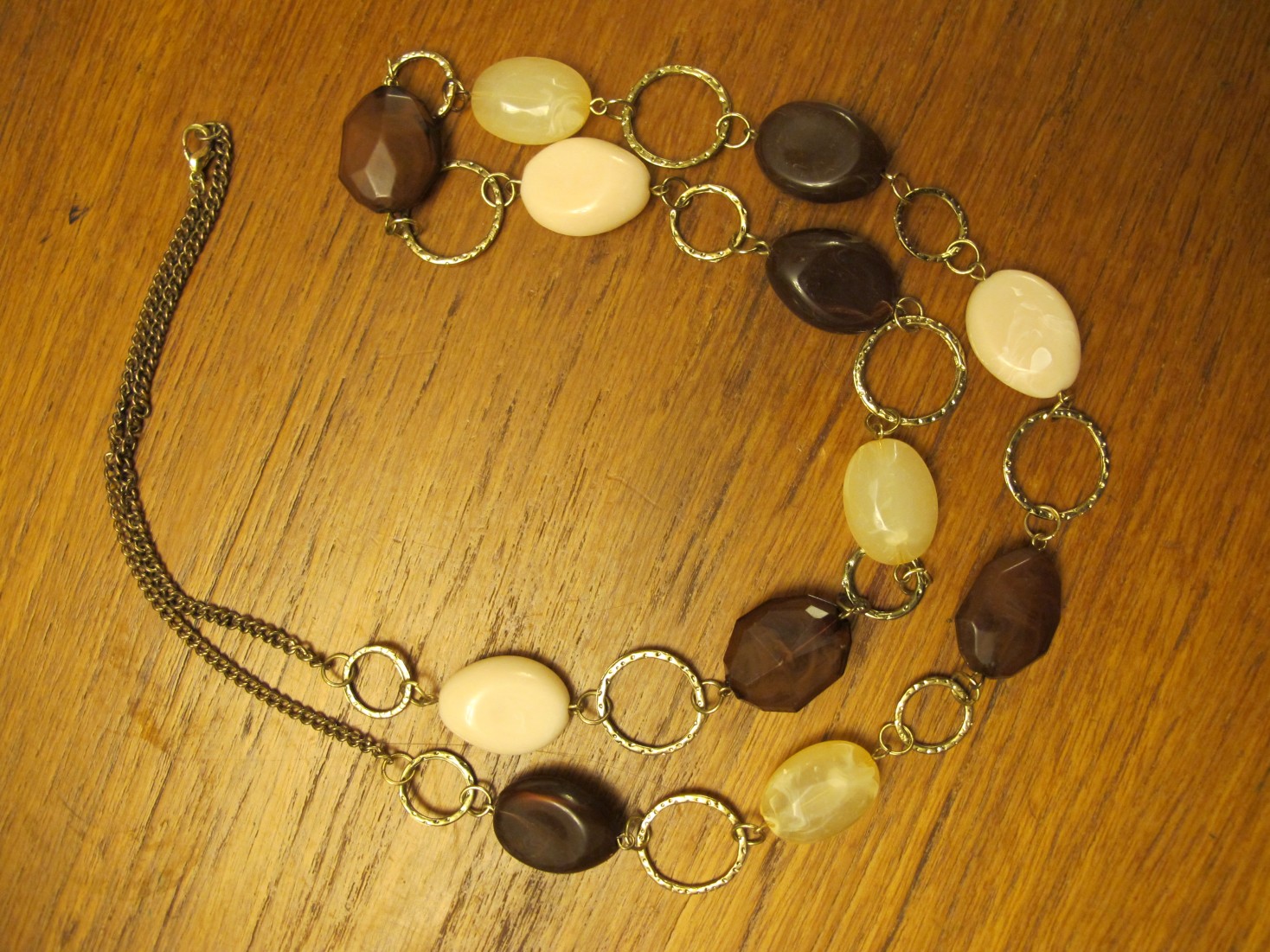 and did my classic deconstruct-for-parts move (showcased in more detail here).
I chose it for the pearlescent (is that a word?), faceted ovals which I had a hunch would be the perfect pendant for a necklace my mother-in-law made me that was in need of a new centerpiece.
Lucky for me, there were three such ovals, all with their own gold circle already attached with hardware.  This is a closeup of one of the other beads, but you get the idea:
This saved me a lot of time; all I had to do was open the jump rings on the far ends of each oval/circle pair I wanted to use, discard the jump ring on the oval side, and reclose the jump ring on the circle onto earring hooks (which I liberated from a pair I wasn't using).  I did this all in about 5 minutes before church.
Here are the results:
I like that they look classy but also have some "oomph" given that they're on the bigger, danglier side.  Here's how I used the earrings to dress up a casual dress yesterday:
What do you think of my new jewelry set?  I feel like matching jewelry walks a fine line between twee and chic…scroll down to weigh in on whether I have gracefully straddled that line or faceplanted on it, and what you do with your thrift store jewelry finds!