A few weeks ago I wrote about retail companies with a conscience—places where your dollars go to a good cause as well as towards a beautiful bauble.  I mentioned Starfish Project and that I planned on supporting them in the near future.
Well, the future has arrived: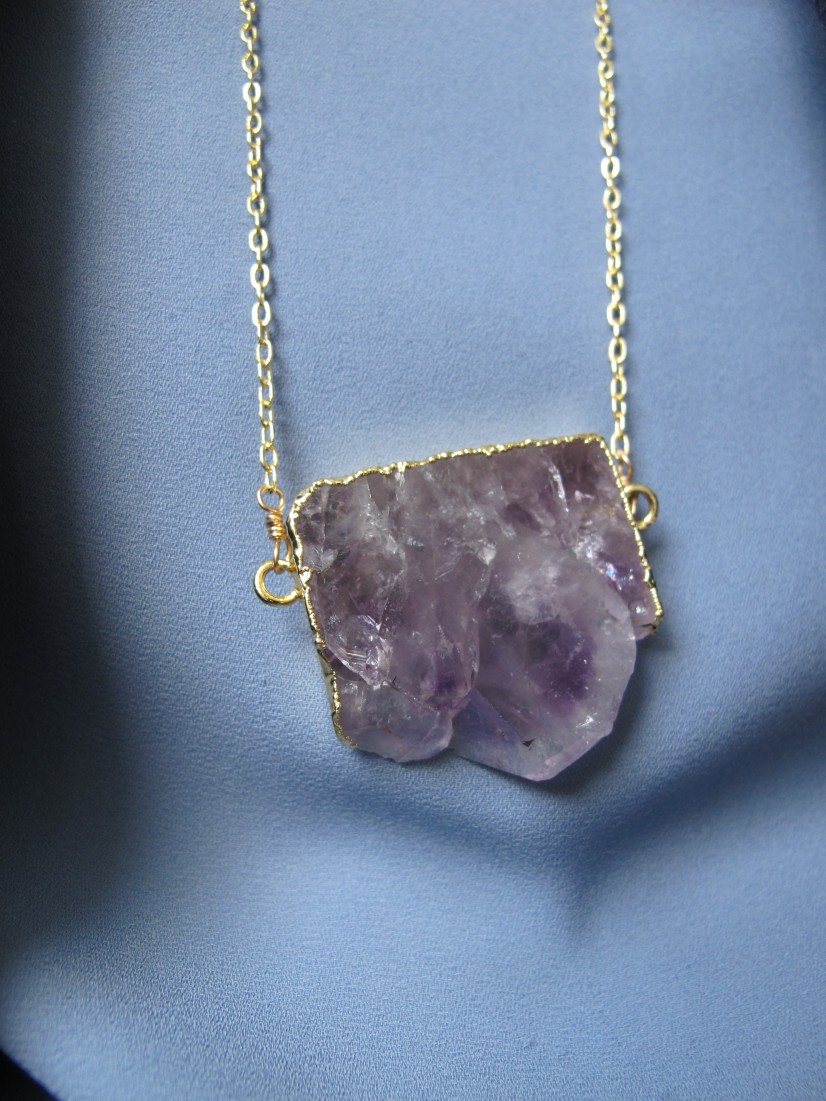 Please excuse the banana my child wiped on my lower lapel two seconds before this picture was taken.
Isn't it lovely?  It's their Avery necklace and although it comes in a variety of colors, mine showed up a lovely purple.   I'd been wanting a long necklace to go with my winter capsule that was a little more lively than the thin-skim-milk bluish-white and blue of this necklace. (Seriously, I love the dangles I added on, but the large pendant disc colors are kind of sad in person.)
I perused Starfish Project's selections, made by women who are rebuilding their lives after being caught up in human/sex trafficking, and this big ol' hunk of crystalline rock caught my eye.  Equal parts chic and funky, right up my alley.
My friend and consultant in all things natural healing reminded me that amethyst is the stone of self-love, so some kind of meta double points there since that's what Starfish Project is all about.
What do you think of my selection?  Does anything on their site catch your eye?  If you mostly stay away from retail, are you more likely to buy something from a company with a social mission?
Scroll down to comment!
PS I have yet to take on any kind of partnership, sponsorship, ads, or other $$ deals through this blog, so this necklace was not a gift from the company.  Disclaimer-y language and all that.